Operations Magnetic Math Activity Board from Lakeshore Learning
This post may contain affiliate links, view our disclosure policy for details.
Math is one of those tough subjects that typically either kids like or hate, and many times they hate it just because it's boring! (to them anyway!) When I saw Lakeshore Learning's Operations Magnetic Math Activity Board I was in love! Not only do we highly enjoy fine motor skills development in our family for my oldest son but anything hands-on is a HUGE HUGE plus in my book!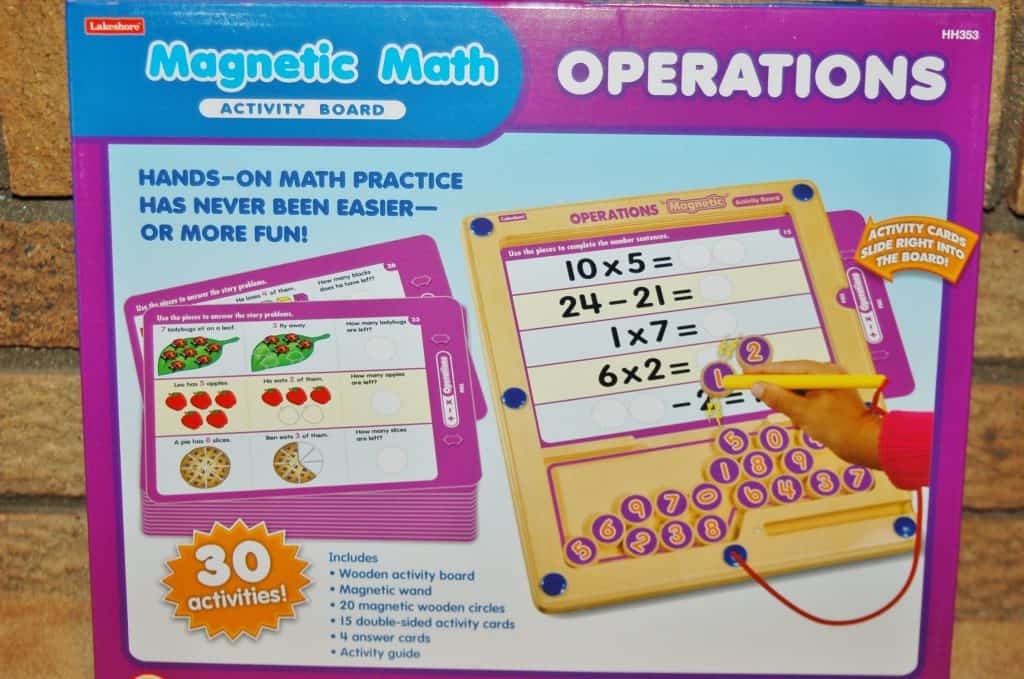 Most kids I've met just love magnetic activities – so when I see magnetic learning boards like this I always look twice. This one comes with 15 double-sided laminated cards and has 20 magnetic numbers which are contained in the board. I can't tell you what a relief it is that they are contained because they are sure to be lost between my husband's school and my home!! The board itself is an 11″x13″ board so it's a nice size and gives plenty of room to work with.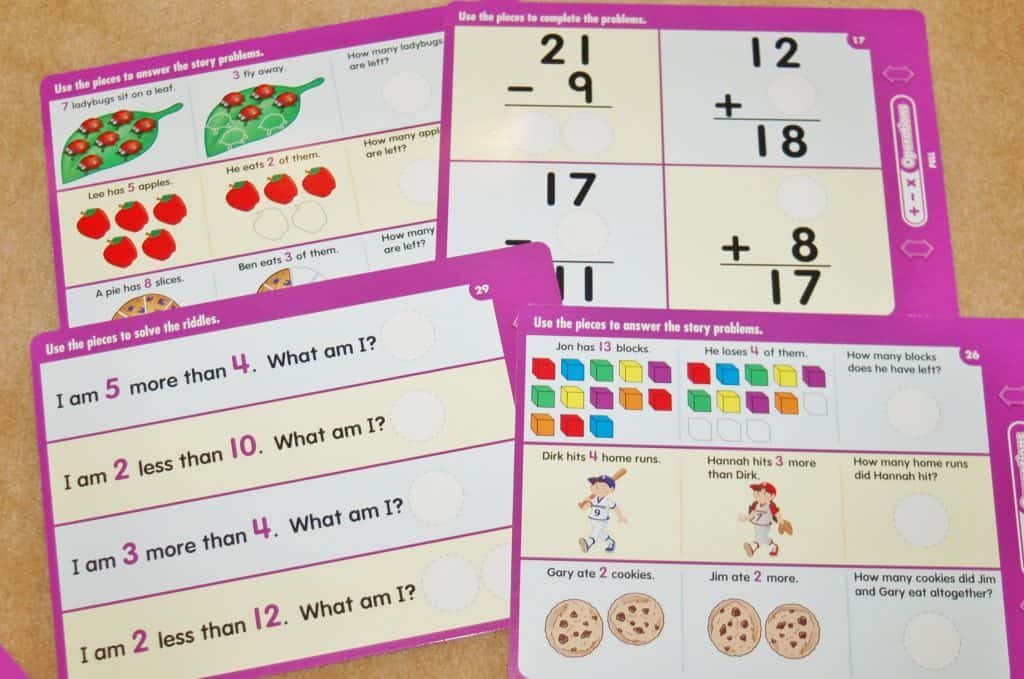 The activity cards cover subtraction, addition, greater than/less than, number sentences, and other math/story problems. The age level that these cards cover is about a 1st-3rd grade level and to be honest you can even make your own laminated activity cards if you find you have a child or student who needs additional material or is on a level that is not covered in this set. If you're creative you can really make it quite functional for a wide range of ages.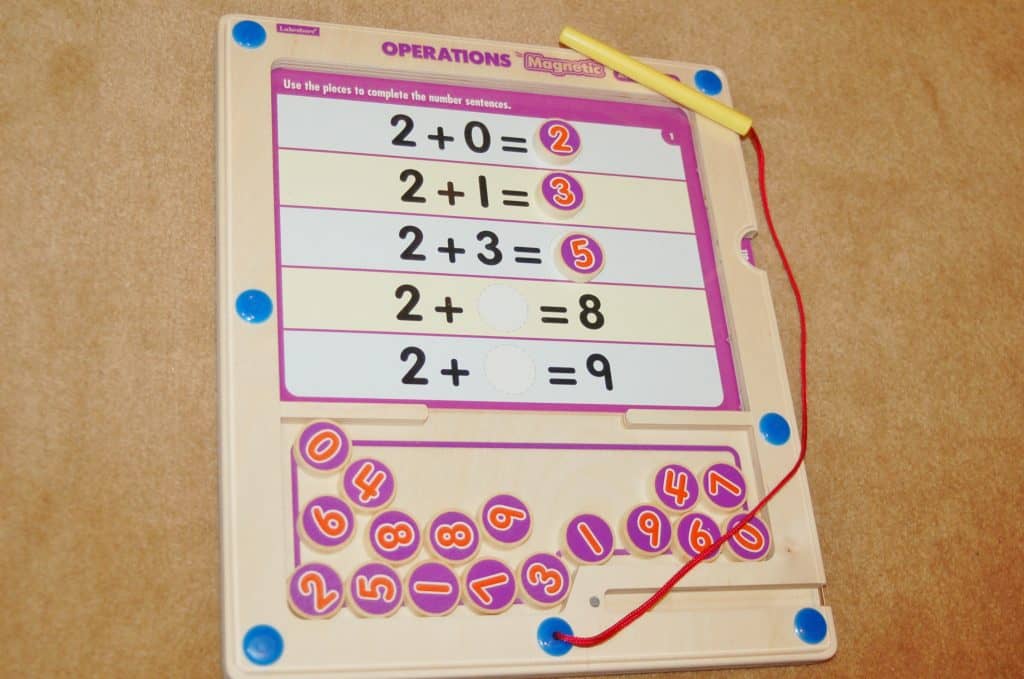 You can see that the magnetic pen is also attached. You simply insert the activity cards into the side of the learning board and then use the pen to drag the appropriate numbers to answer the questions. And YES there are answer cards!!
My son will be going into kindergarten  but could easily complete the simple addition and subtraction activity cards. My husband on the other hand will be using this to set up activity centers in his classroom during the school year and I'm sure it will be passed among the various classrooms and grade levels. It's a fun hands-on way to either get kids continuing their math skills over the summer OR to get them interested in math in the classroom. I know I would certainly rather do math problems using magnets than simply having to write the answers down! I love the bright colors on the story problems which is a real boost for visual learners.
The Operations Magnetic Activity Board is a little higher priced at $49.99 but is VERY sturdy and as I said you can certainly make your own additional cards to cater to your students specific needs. You can very easily use this throughout several grade levels.
Disclosure: I was not compensated for this review. I received the above learning board product in order to use and form my own opinions. All opinions are my own.