Change Your Clocks Change Your Batteries #Giveaway
This post may contain affiliate links, view our disclosure policy for details.
EEK! It's almost time to change our clocks again – can you believe it?? On November 3rd it's time to set our clocks back which means for our family it's also time to change the batteries in our smoke detectors. Every year I partner with Energizer to promote the Change Your Clock Change Your Batteries campaign because it is SO SO SO important to have a working smoke detector (and carbon monoxide detector) in your house. Refreshing the batteries with it every November when you change your clocks is an easy way to remember it.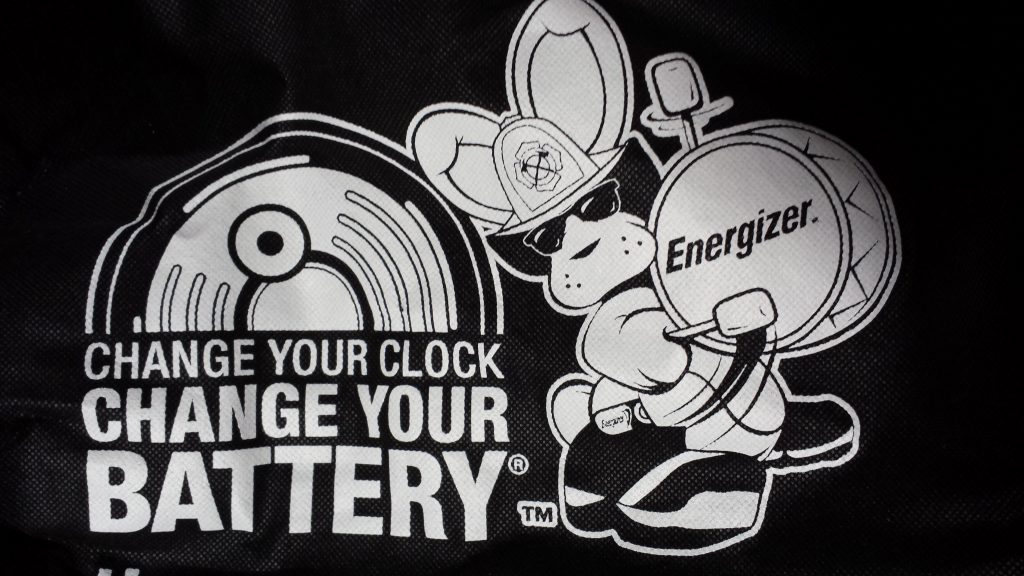 I personally know people who have lost their entire house due to fire, and when we lived in our first apartment the apartment directly above me had black smoke billowing out the windows due to faulty wiring – but no smoke detector was in place to alert us. It was VERY scary and could have been a LOT worse than it was. Just last year the house down the street from me about a block away burned down too. It's a scary experience when you watch it happening first hand!! Did you know that 38% of fatal fire injuries come from houses that have no smoke detector and as many as 24% of them occur in homes where there IS a smoke detector but it's not working properly. That's a HUGE percent! Why have one if you aren't going to make sure it's working correctly!
From now through November 3, visit the Energizer Bunny® Facebook page and click on the Fire Safety Info Tab.  Here you will have the chance to enter a sweepstakes to win an additional Family Safety Kit.  Energizer will be giving away one Family Safety Kit per day.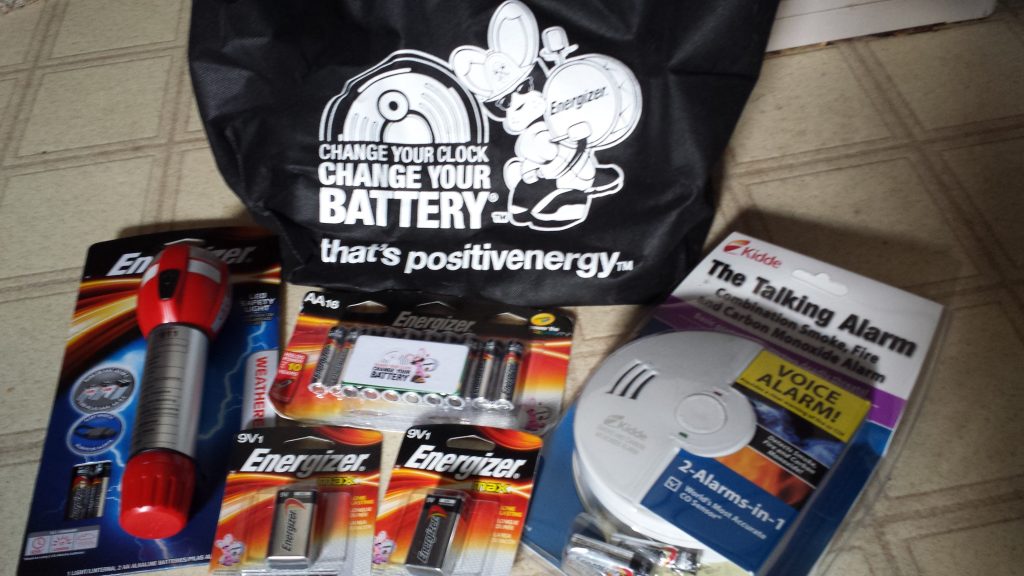 One of my readers will win a Family Safety Kit complete with a reusable grocery tote containing:
·         One 16-pack Energizer® MAX® AA Batteries years
·         One 1-pack of Energizer® MAX® 9 volt batteries
·         One Energizer® Weatheready® LED Safety Light flashlight – Waterproof flashlight powered by AA, AAA or C cell batteries
·         One Kidde Battery-Operated Combination Carbon Monoxide and Smoke Alarm
The total value of the Family Safety Kit is approximately $60.
To enter just leave a comment below letting me know a fire safety tip!
Giveaway is open to US only and will end at 10AM est October 29, 2013. Winner will be chosen via random.org and have 48 hours to claim prize before a new winner is chosen. Prizes supplied and shipped by Energizer. I received the same prize pack the winner will receive. All opinions are my own.