National Geographic Kids National Park & Junior Ranger Books
This post may contain affiliate links, view our disclosure policy for details.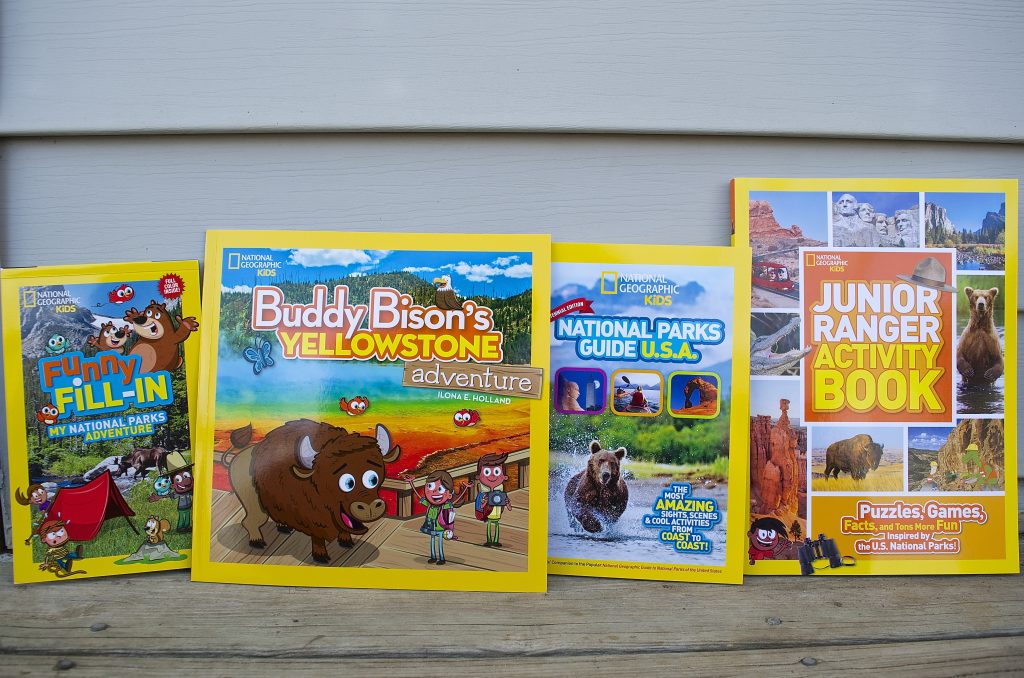 OH MY HEAVENS! My family spends a lot of time outdoors and on road trips in the summer and I am absolutely PYSCHED about the new line of books from National Geographic Kids. Not only are there incredibly awesome National Parks books, guides, and activity books but there is also a Junior Ranger Activity Book! EEK! My kids are flipping out over that one! If you haven't heard of the Junior Ranger program make sure you read about it below – you definitely need to know about this free program!
As a National Geographic Kids Insider I get fun sneak peeks into upcoming promotions and books and I'm pretty sure my fabulous reps could see me drooling in Iowa all the way from Washington D.C.! I've been on the edge of my seat waiting for these books to come out and they are just stellar. Below I'll break down a quick view of each one – we were sent the Funny Fill-In: My National Parks Adventure, Buddy Bison's Yellowstone Adventure, National Parks Guide U.S.A., and the Junior Ranger Activity Book – all put out by National Geographic Kids.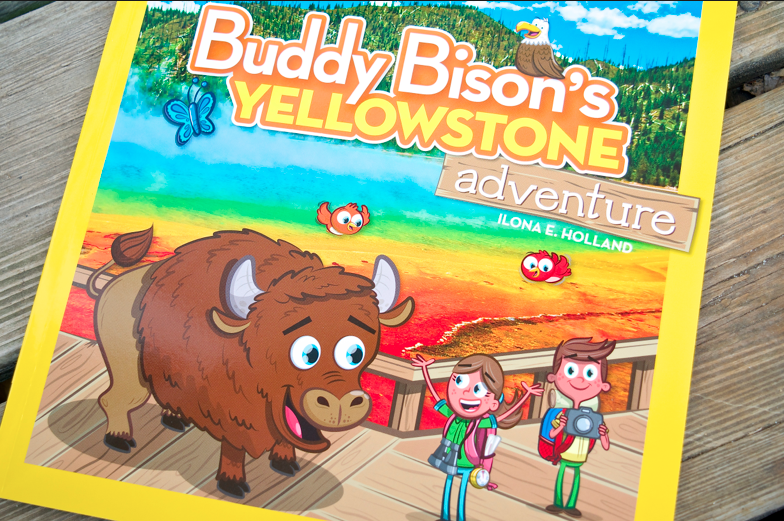 When I saw Buddy Bison's Yellowstone Adventure I KNEW it was meant to be! We've been talking about taking a road trip out to Yellowstone in the summer of 2017 so I was UBER excited to see this book in my box from National Geographic Kids! It's just freaking adorable and mixes cartoon illustration to tell the story over real photos from Yellowstone!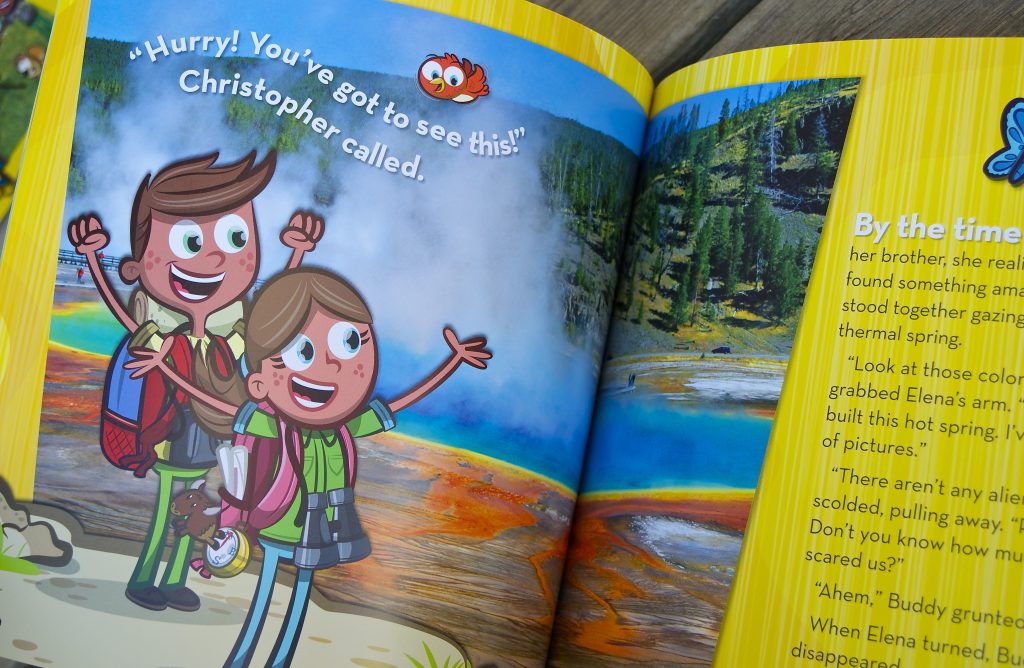 This is the perfect book for my boys (ages 6 & 8) to read together to get them excited about our adventure.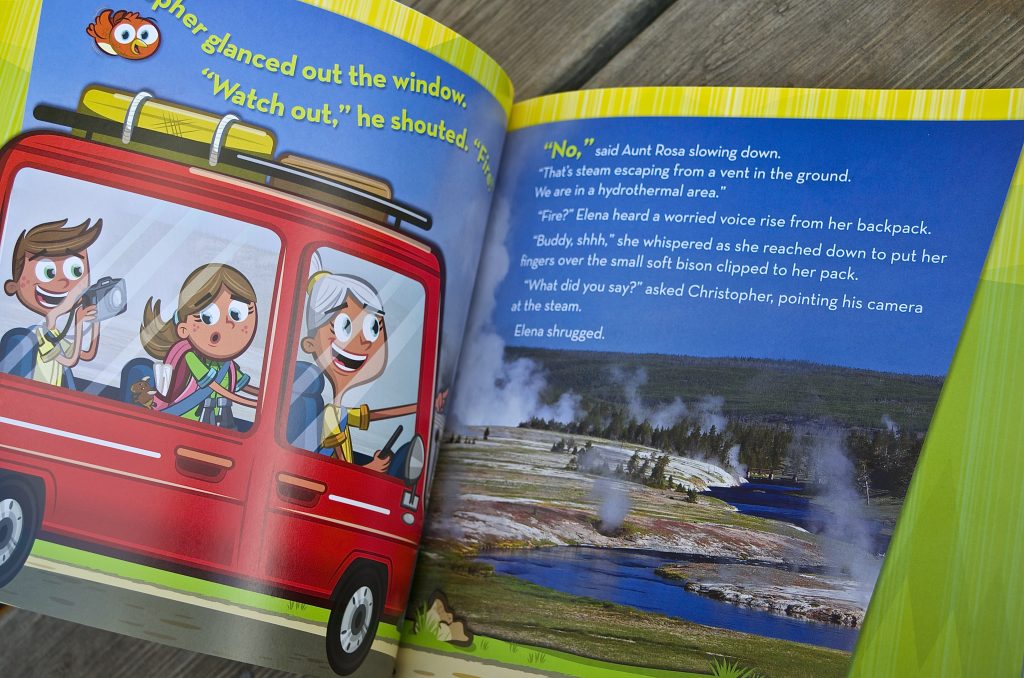 I love everything about this book and although as an adult I love the guide book best Buddy Bison's Yellowstone Adventure sucked me in from the second I saw it and really caught my heart. It's super cute and you can't go wrong! It spins an imaginative tale about a plush bison toy named Buddy Bison who springs to life. It of course includes weird but true facts about animals and the park.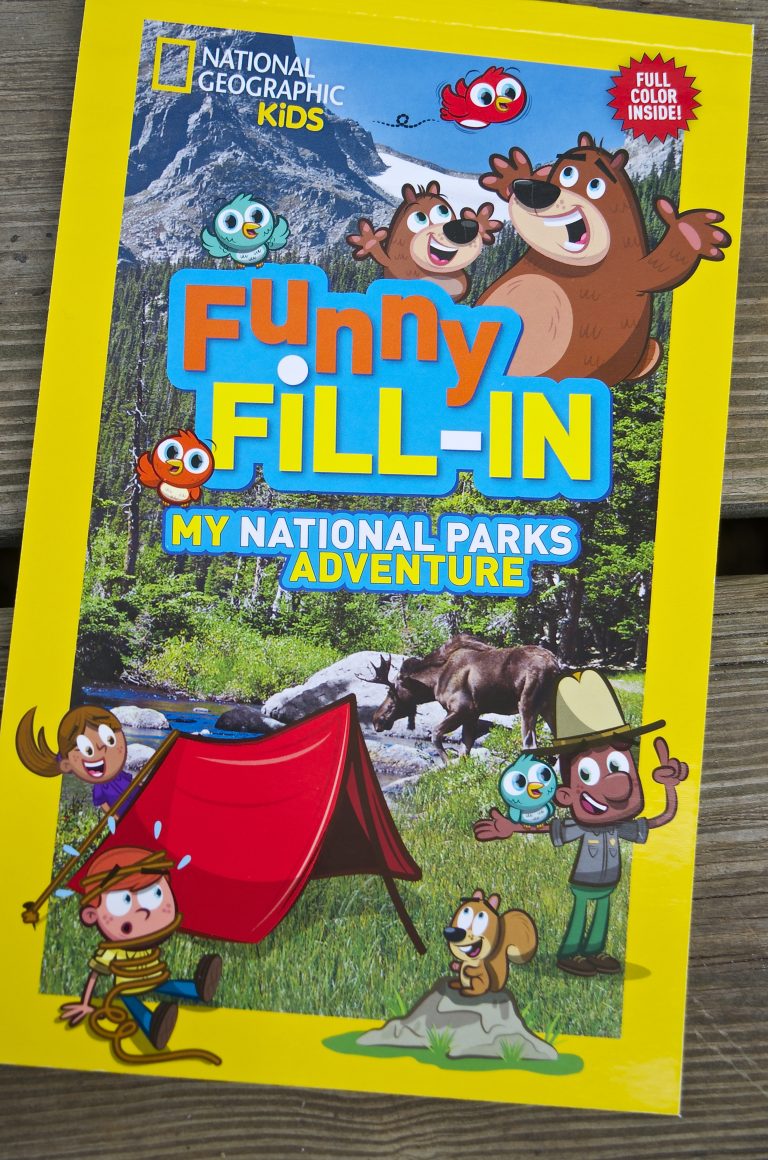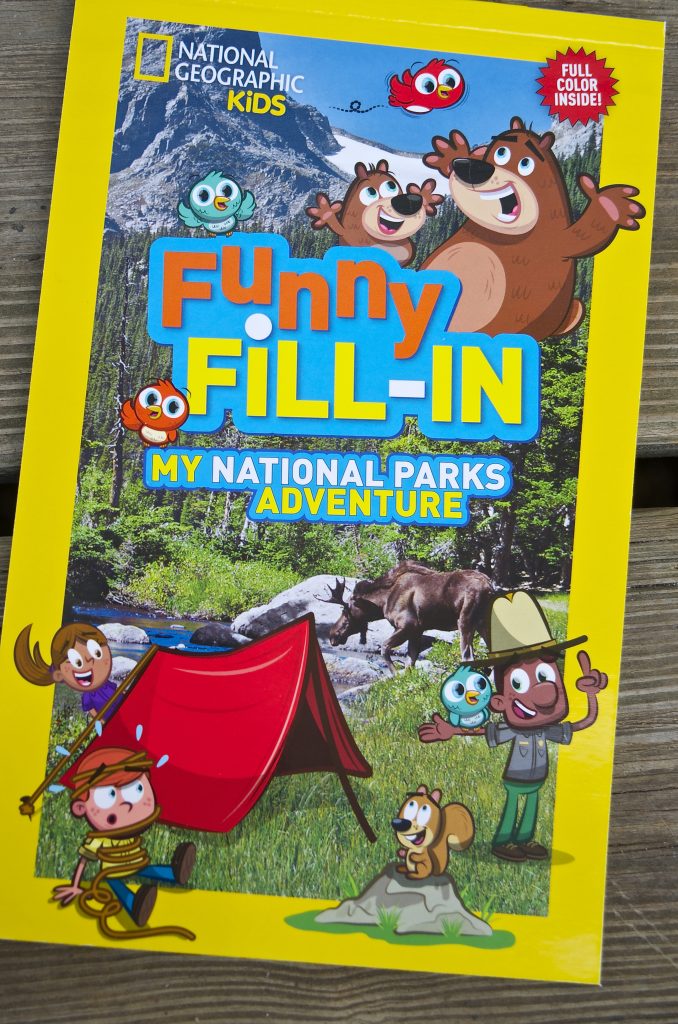 I'm betting you already know exactly what the Funny Fill-in: My National Parks Adventure activity book is about! It's like Mad Libs but WAY WAY better! Not only is this book great of course for language skills but it's PACKED full of educational facts about various National Parks learned through activities and fill in the blanks throughout the book.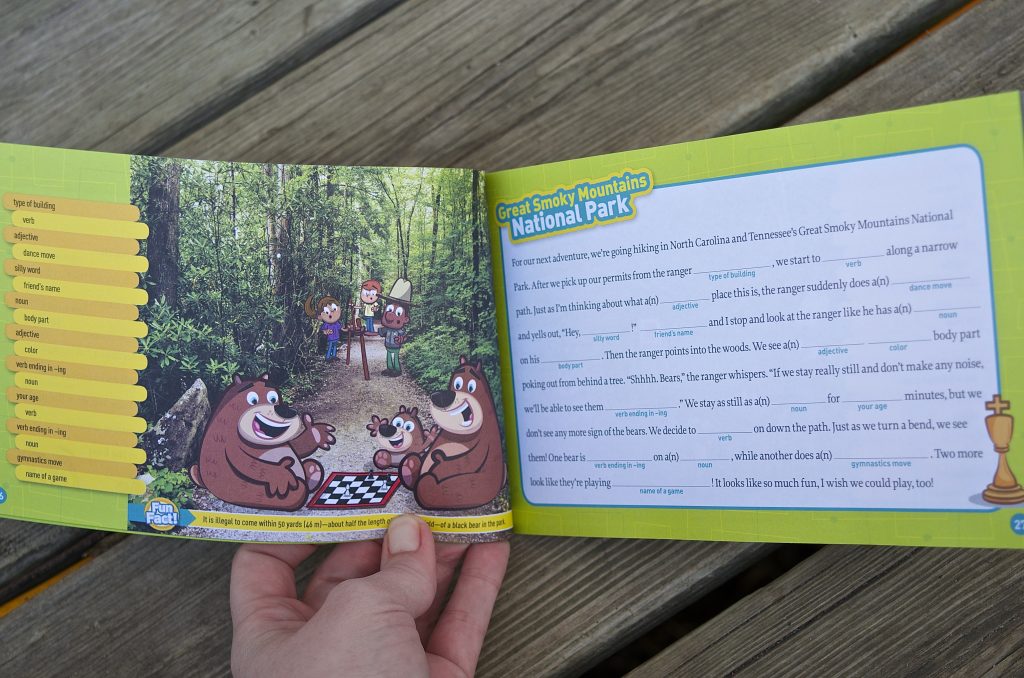 I love that it not only ties in facts about the parks but just like Buddy Bison it overlays cute characters right on top of photos from the parks themselves!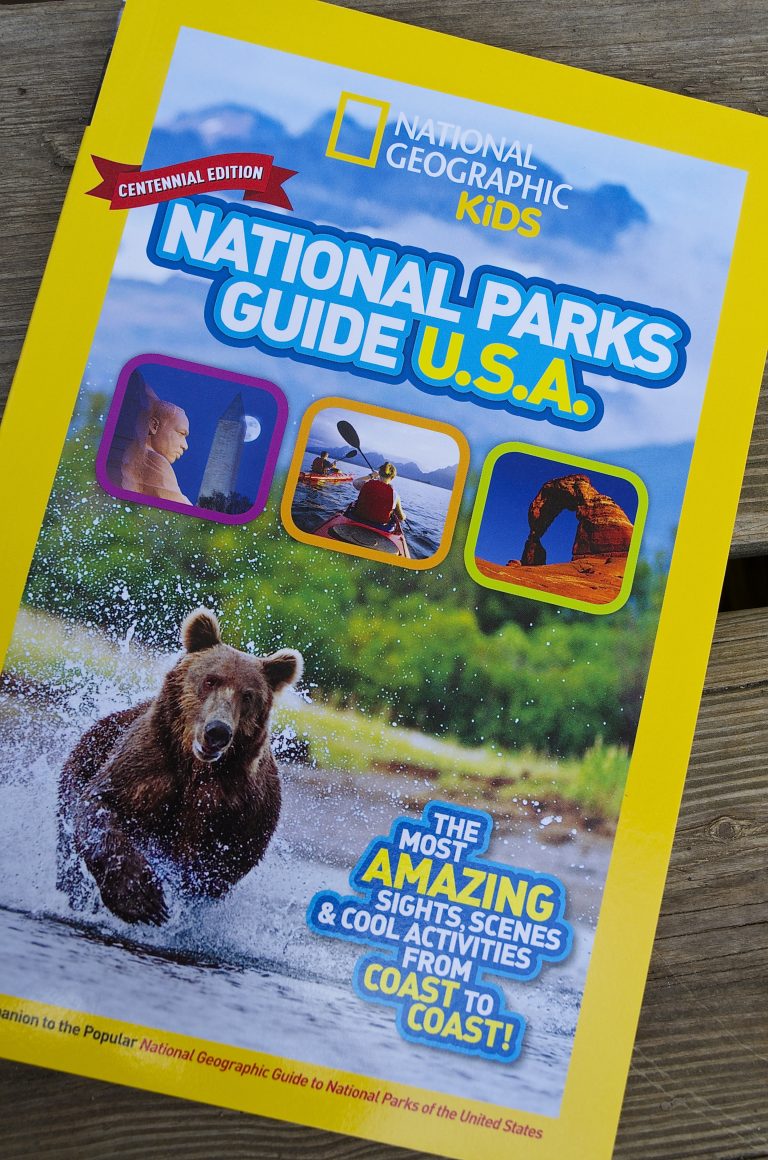 If you've never researched anything about our country's National Parks let me just tell you there is TONS and TONS of information out there. SO much in fact that it's beautifully overwhelming! This special National Parks Guide Centennial Edition brings the perfect balance of overview for each of the various National Parks featured!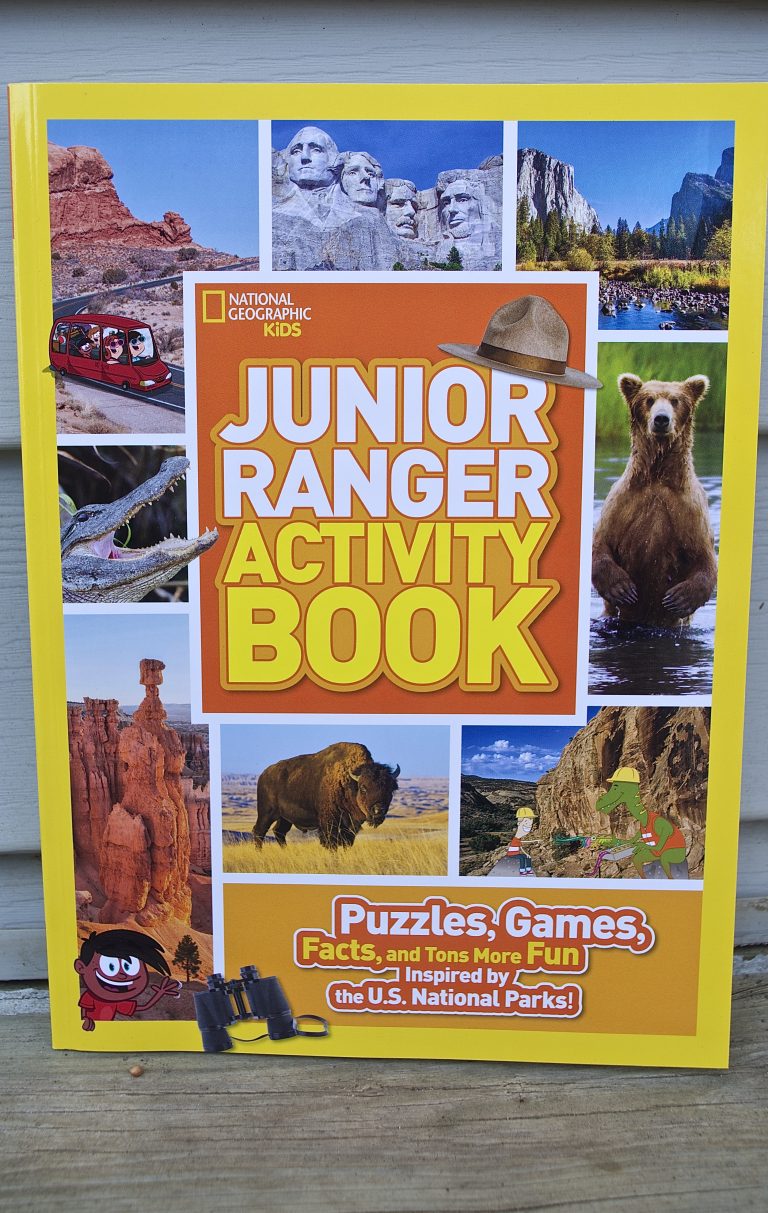 Although my kids have loved all of the books they especially were eager to get their hands on the Junior Ranger Activity Book. If you've never heard of the Junior Ranger Program available at the majority of the National Parks to participate in for kids you absolutely need to learn about it. (See the whole list here!) The program is open technically to anyone but is geared for kids ages 5-13. When you arrive at that National Park's visitor center ask for a junior ranger book – they are free! The kids then spend their time completing different activities in a workbook that has them scouring history details and scavenger hunts around that specific national park. Once they have completed the number of activities based on their age level they will receive a pin! My kids have been collecting these pins all over the country and now have them proudly displayed on the Junior Ranger hats and vests we bought for them.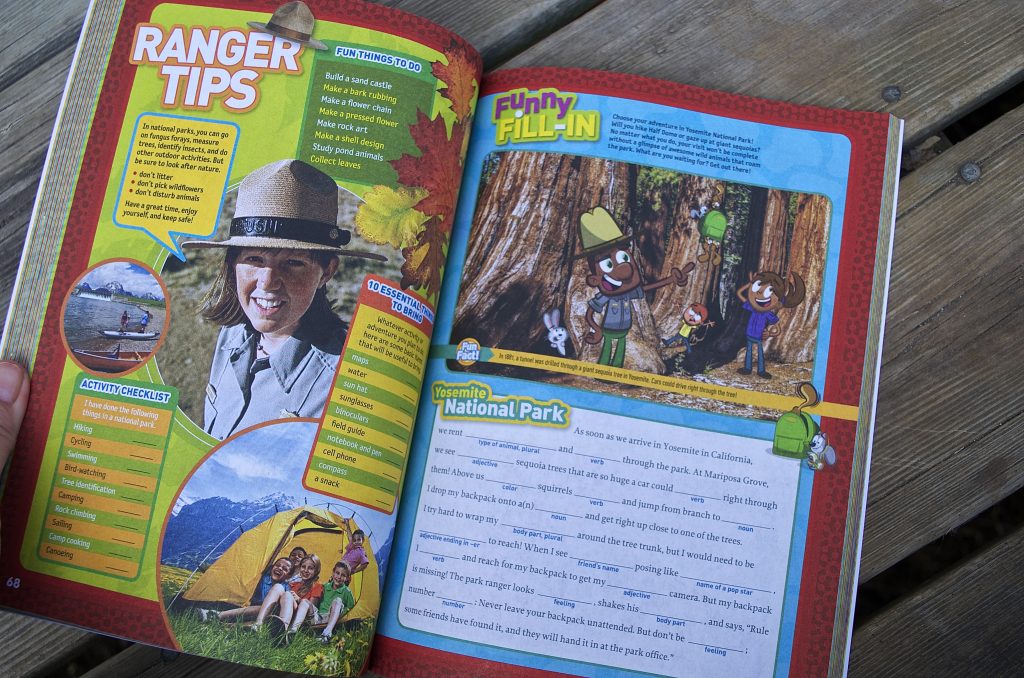 SO when I heard there was a Junior Ranger Activity Book coming out I about jumped for joy. A lot of our road trips are planned around the National Parks so this is a huge part of my children's childhood. The book is just perfect. It's got a huge variety of fun activities to do – of course all centered around Rangers and National Parks! You'll find hidden pictures, word scrambles, multiple choice, animal track identification, wacky facts, tips from rangers, wildlife guides and SO much more! I can't even begin to tell you how cool this book is if you participate in the Junior Ranger program! Last summer we hit 8 National Parks, we just visited Herbert Hoover's house last weekend which is a National Park, and over the next 3 years we have plans to visit at least 20 more!