Measuring Motors Math Activity Set by Learning Resources
This post may contain affiliate links, view our disclosure policy for details.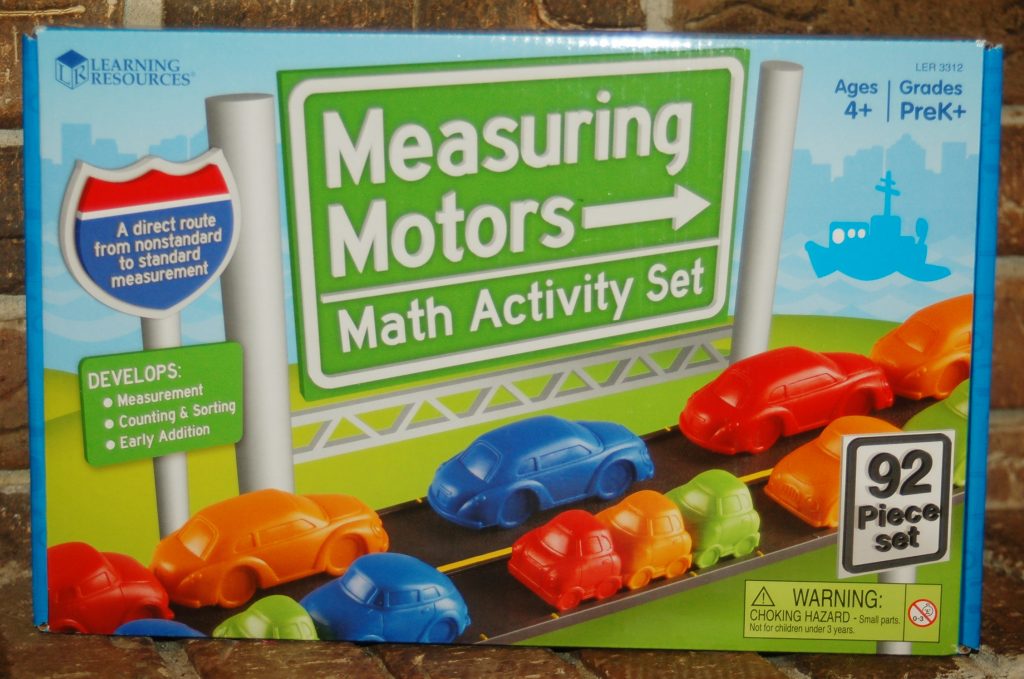 Today we are featuring Learning Resources' Measuring Motors Math Activity Set – perfect for ages 4 and up! We chose this product specifically because math is a big subject for new kids in kindergarten and I am 100% for hands-on learning! Not to mention these are brightly colored and most all kids love cars!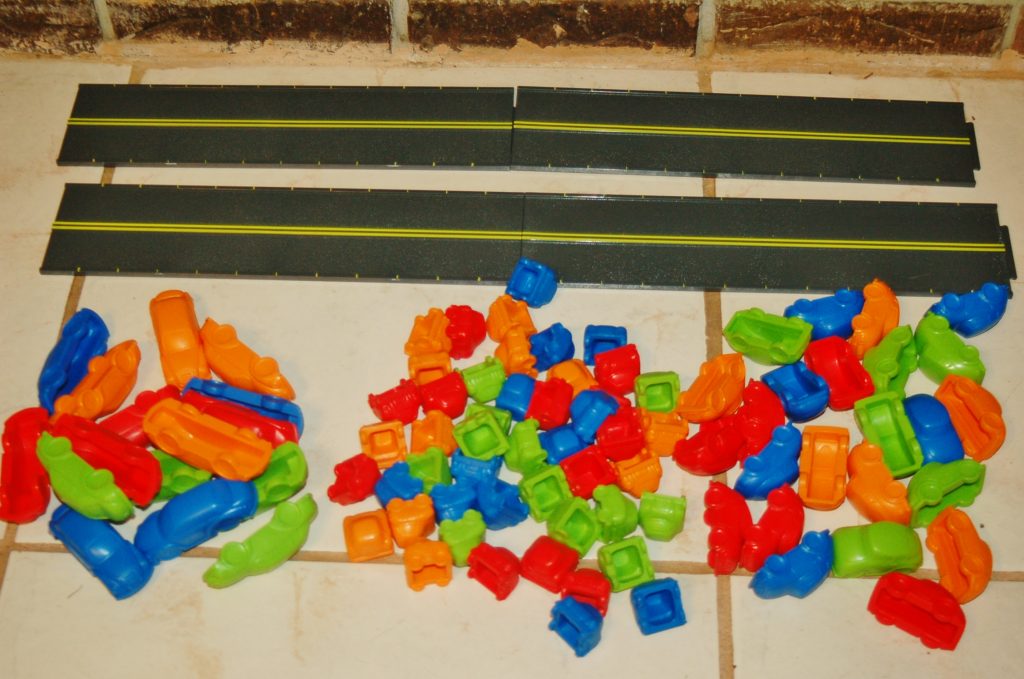 This math activity set comes with 4 pieces of interlocking road track and 88 cars (in 3 different sizes). It's a little hard to see in the photo above but the road tracks are marked in increments of 1 inch and each car measures either 1, 2 or 3 inches exactly. You can see better examples of this below:
Just matching up the different sized cars is a learning lesson in itself!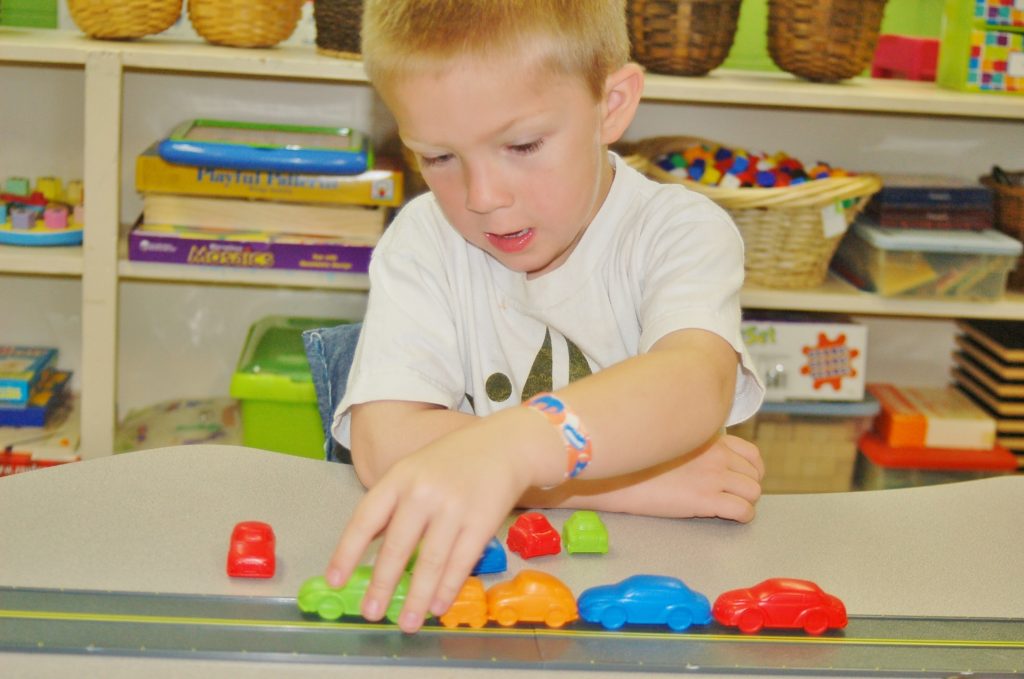 My son was immediately drawn to this Measuring Motors set because of the bright colors, and the fact that there seem to be a zillion cars! My son already understands basic math and addition so he jumped all over this set.
He lined his cars (all different sizes) all the way down the track and then counted how many inches long his line of cars was. Then he swapped out the cars for different sized cars. For example, how many inches does 7 large cars make….what about 7 small cars?
What about 1 small car plus 1 medium car? How many inches does that make?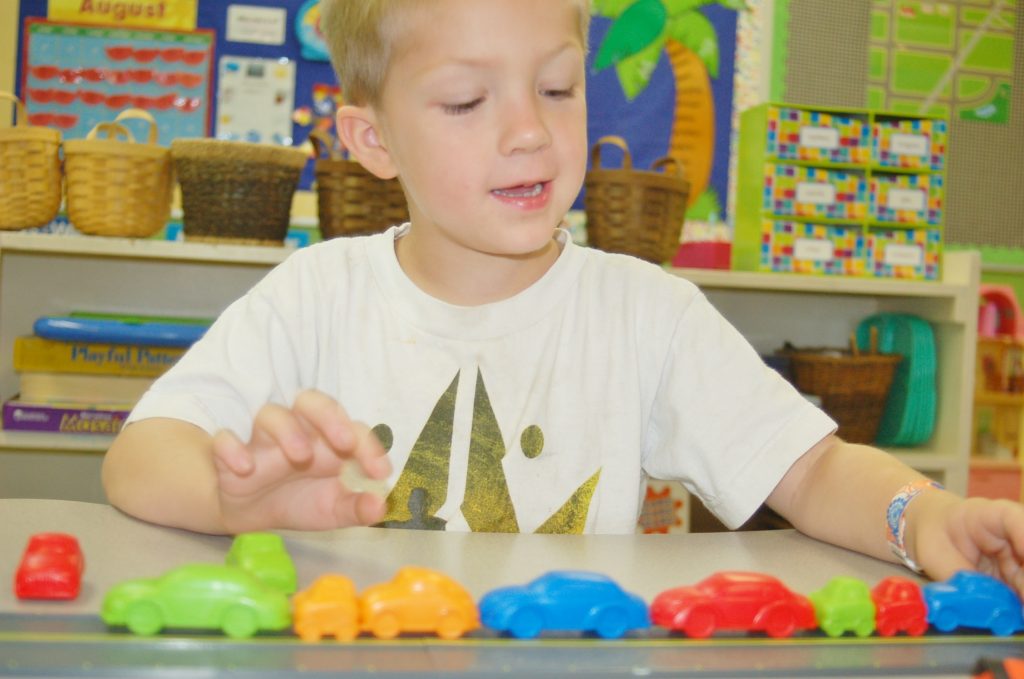 There are a LOT of varieties in how you can use this set. It also comes with an activity guide which helps out with suggestions. You can group cars by size, colors, inches, add them, subtract them, multiply them, etc. The possibilities are really only limited by your creativity.
We loved this set – it put a more varied use on basic counters and does a great hands-on visual job for math lessons. My son's kindergarten teacher actually picked this product out for her classroom from Learning Resources!
Not only could you use this for centers but it is great for kids to work together on simple word problems and projects as well! It is definitely very sturdy and will last a long time! Just a small note – you'll want to make sure you have resealable bags on hand so that your cars aren't just dumped in the box!