Look What we Snagged for $8.99 at our Thrift Store!
This post may contain affiliate links, view our disclosure policy for details.
I can't believe it! My son's birthday is in less than 3 weeks and look what we bought for $8.99 at our thrift store this morning – a kid's sized pool table!! WITH pool sticks, a double set of pool balls and even the chalk to go with it! I looked up similar table sets that they cost about $200 online!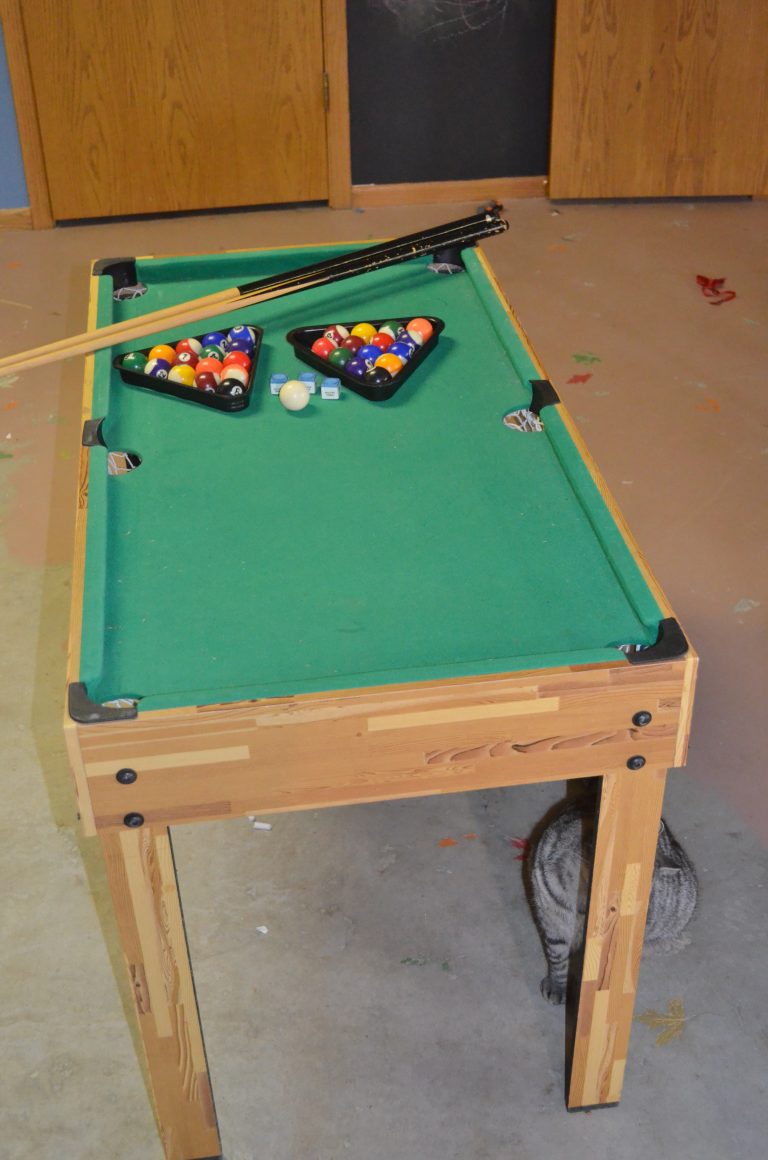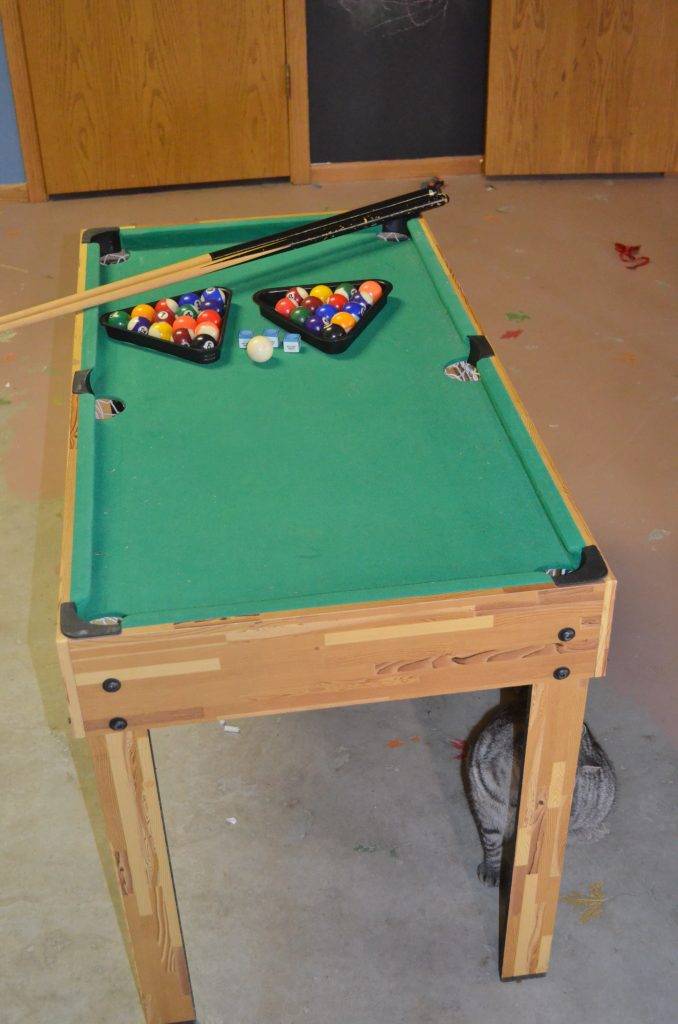 My boys were just itching to get home and use it! It's in great shape and isn't wobbly at all!
I know I used to do a Thrift Store Thursday post but to me it didn't seem to hit off real well so I will just randomly share my finds with you as they come up. My main goal is to just encourage you to take a peek at your local thrift store and see what they have! I'm always finding amazing deals. But remember, sometimes it's not always worth thrift store shopping either! I have been buying my kids shoes there because they grow out of them SO quickly, but I've had a difficult time finding shoes in my son's size. I walked next door into JCPenney's and guess what?! I found brand NEW Skechers in HIS size for ONLY $10! WOW! I was SO excited! It has certainly been a morning of finding amazing deals so remember – keep your eyes peeled wherever you are!