Sony DSC-QX10 Digital Camera Review from Best Buy
This post may contain affiliate links, view our disclosure policy for details.
Disclosure: I received the below product to keep in order to facilitate this review. All opinions are my own.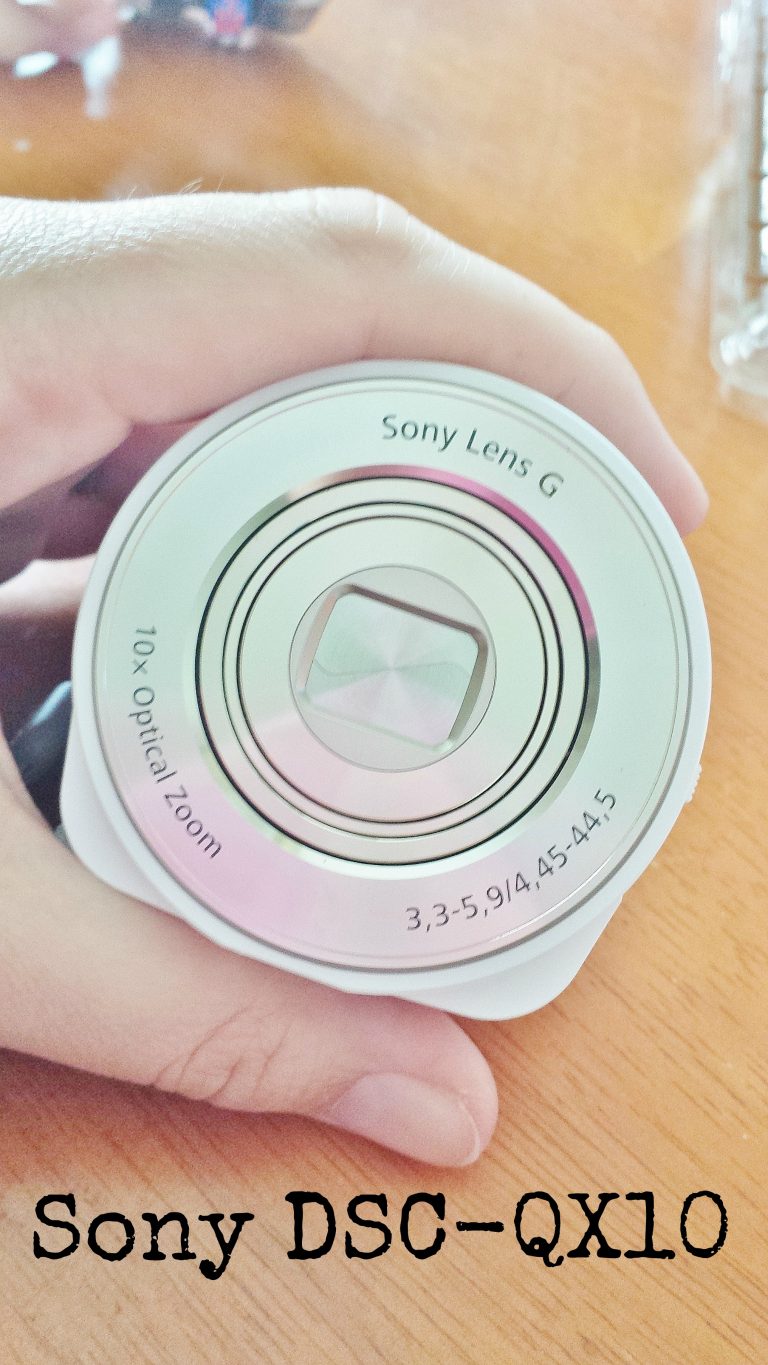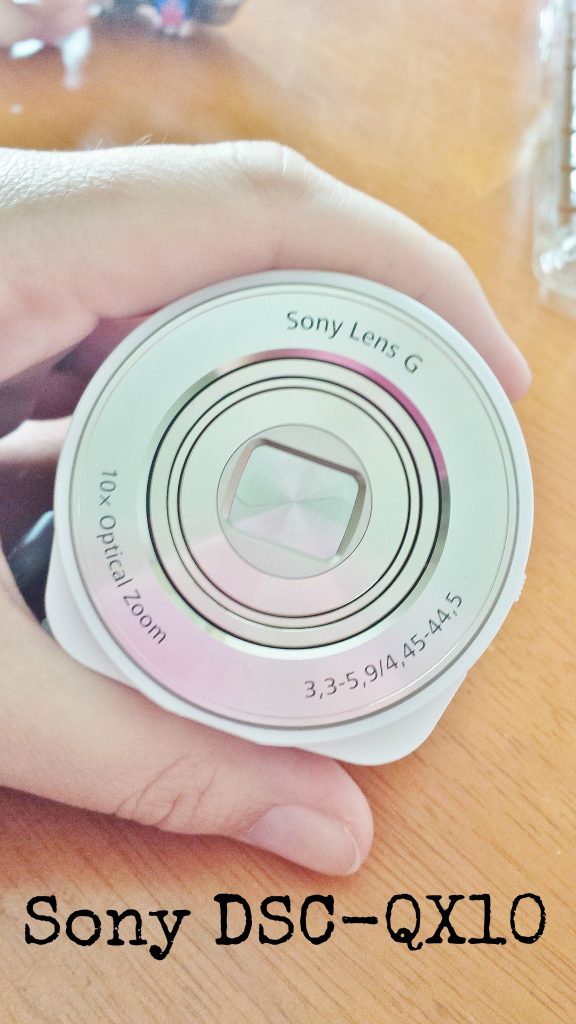 One of the (many!) things that I love about blogging is that I have the incredible opportunity to check out many products that are out there, and like the Sony DSC-QX10
that you see above I had never even heard of it! That small little thing is actually an entire camera, NOT just a lens!  It works in conjunction with your smartphone and most iOS devices and comes with an attachment so that it can actually slip right onto your phone! It's super awesome and if you're a photography nut like me (I'm self taught, not professional….although I would love to be someday!) you'll find this little sucker pretty darn handy! Although I have to admit, I never actually use it attached to my phone, I much prefer just holding it in my hand! If you're into photography at all, or drool over photography equipment, you'll want to be sure and check this out!
I received this the day before my husband and I flew out to Oregon for our 10th anniversary trip so most of my experience so far has been learning to use it on the go! And I figured since so many of you were interested in our travels you can see a bit of what this Sony DSC-QX10 captured while we were on our trip! But first, I couldn't wait to tear it open and try it out at home! I'm a total DSLR snob and can't live without my DSLR so I wasn't sure how I would feel about the QX10 until I put it into use. I read that it had a 10x Zoom but to me that doesn't mean anything until I can actually take it out and try it! EVERY picture you see below is taken using this new Sony QX10 camera.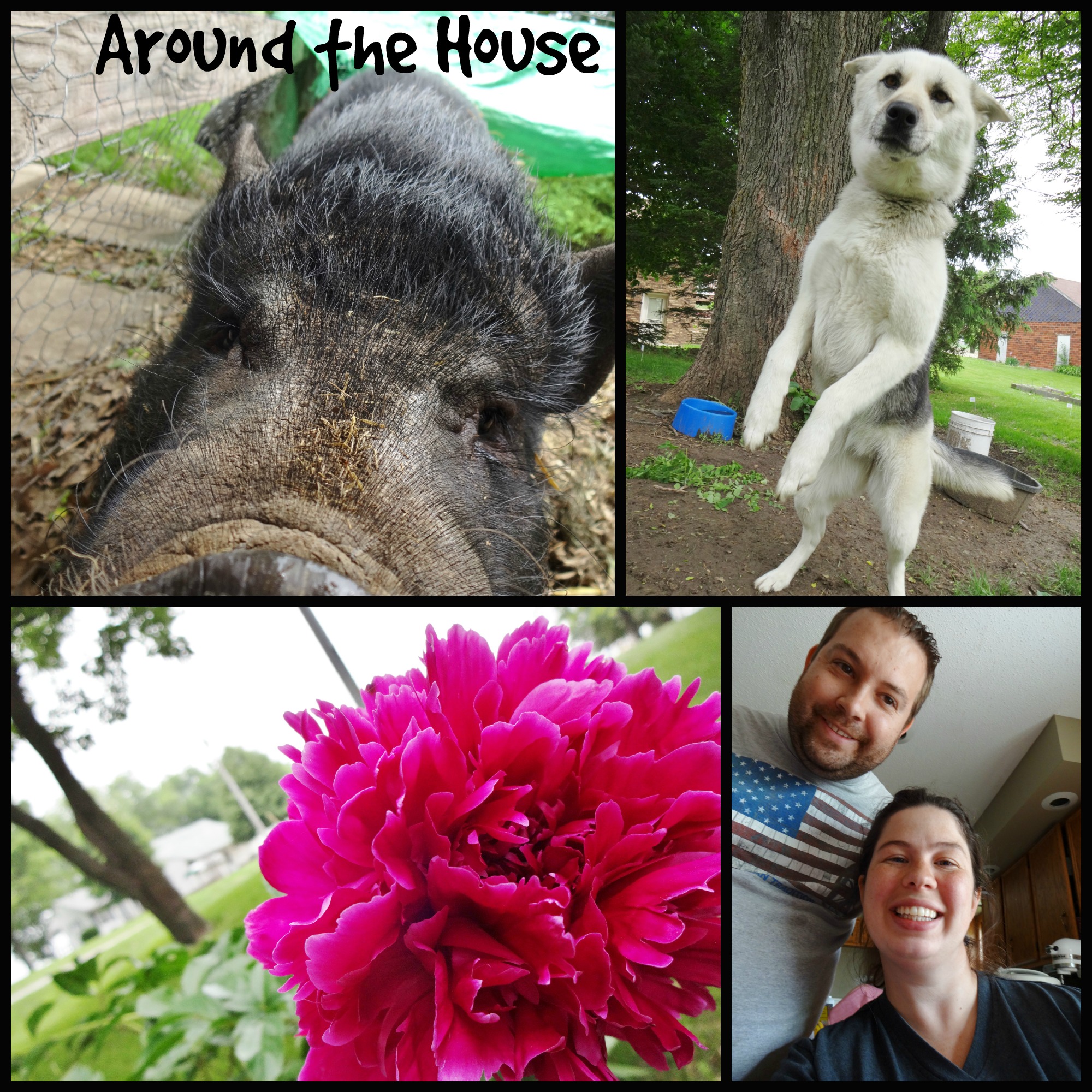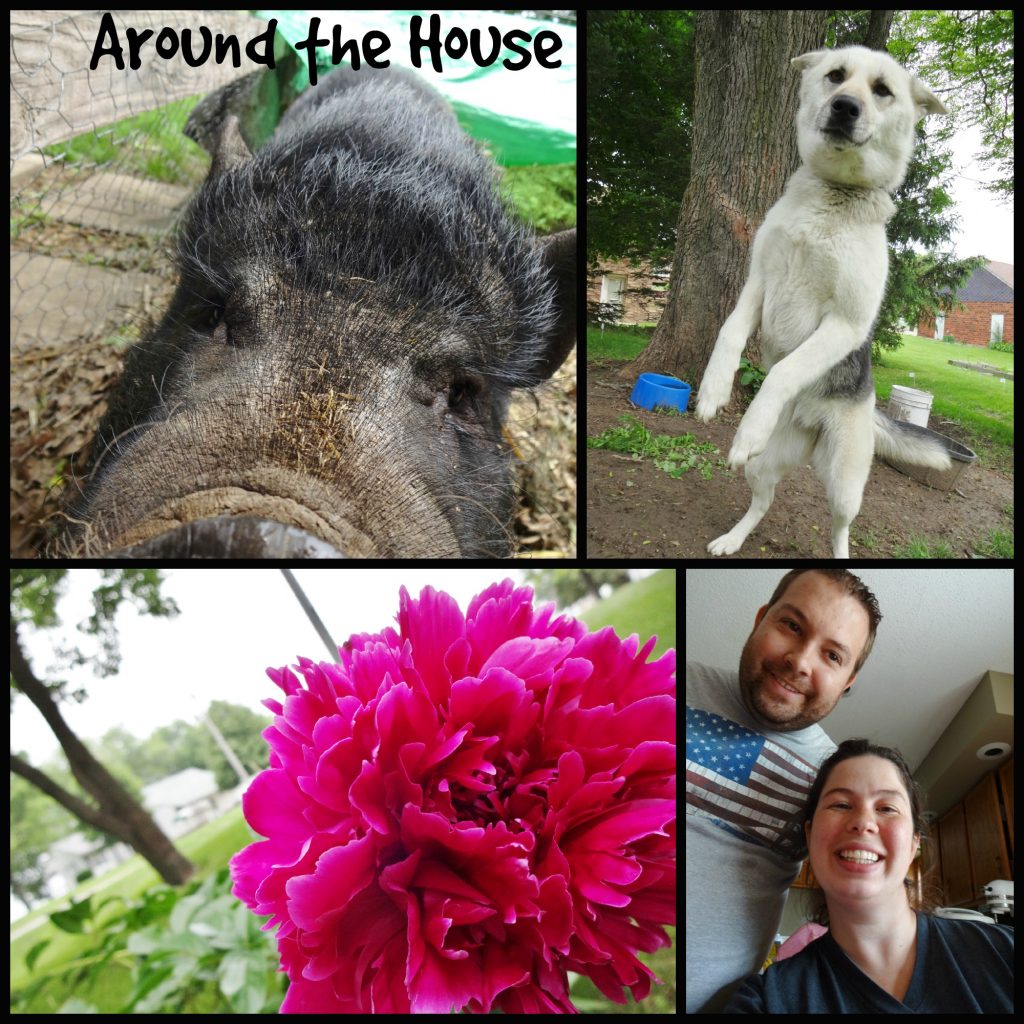 So you have to download the corresponding app (which is free) to use the camera. You open your camera app which connects to the Sony camera, and you can either snap a photo using your actual phone OR by using the button on the Sony camera (which is what I prefer to do). One downside is that it DOES take a few extra seconds to open up your camera app (which also requires a second hand) and connecting it to the QX10 so if you're in need of just flipping a camera on and shooting this one does take a little more patience.  But one REALLY awesome extra feature is that is takes VIDEO as well as PHOTOS!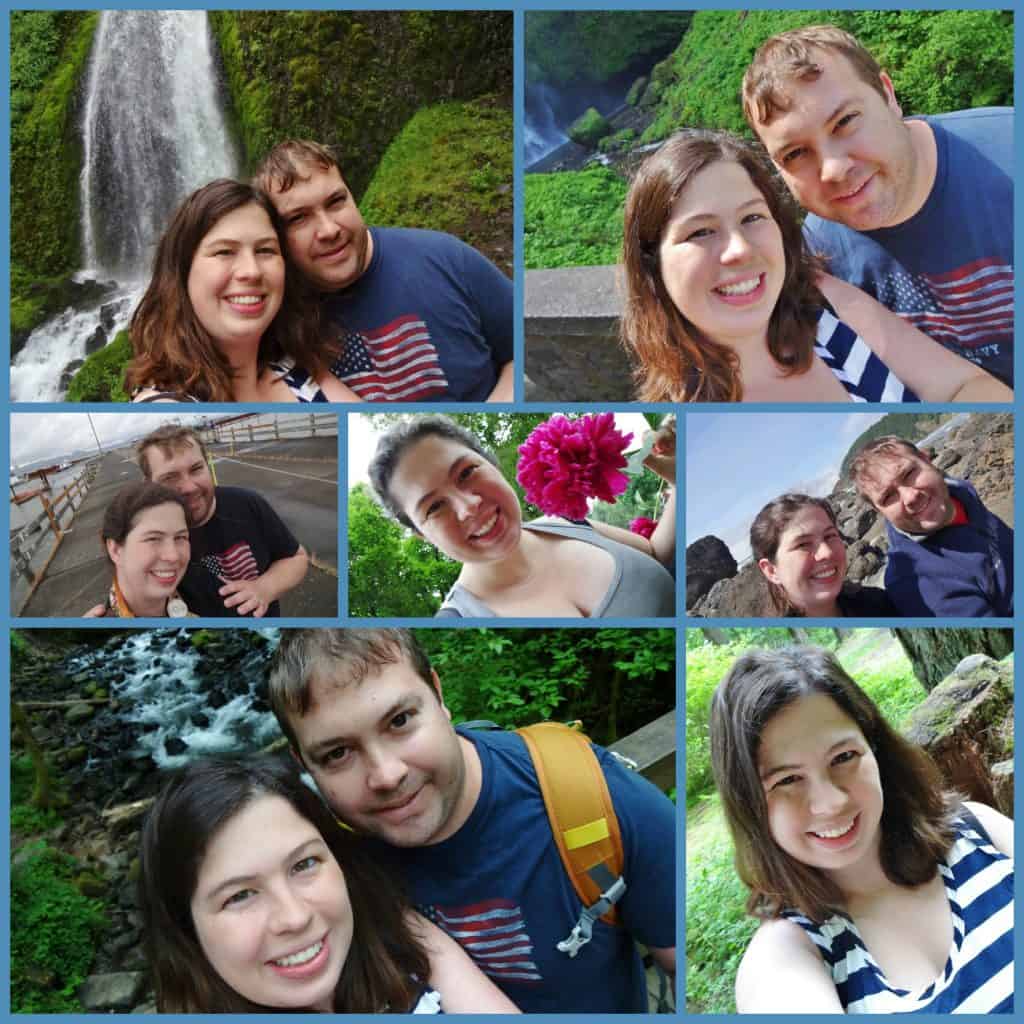 I do have to say that using the QX10 for selfies is amazing!! All of the selfies here we took while on our vacation outdoors and I was super impressed with the quality. My husband and I don't get our pictures taken much together, mainly because I'm always behind the camera, so I took every opportunity I could taking photos of us while we were on our anniversary trip! Not only was it way better than my camera phone but it was WAY easier to take the photo.
Not to mention that it is way easier to take a selfie with the QX10 than with a DSLR (which is pretty much impossible)!! Once I had my camera app open and connected to the Sony QX10 I would look at my phone to see where my Sony was pointed, and then snap the photo using the button on the side of the Sony. I had SO many people stop me throughout our week of travels asking about the QX10 because of what I could do with it.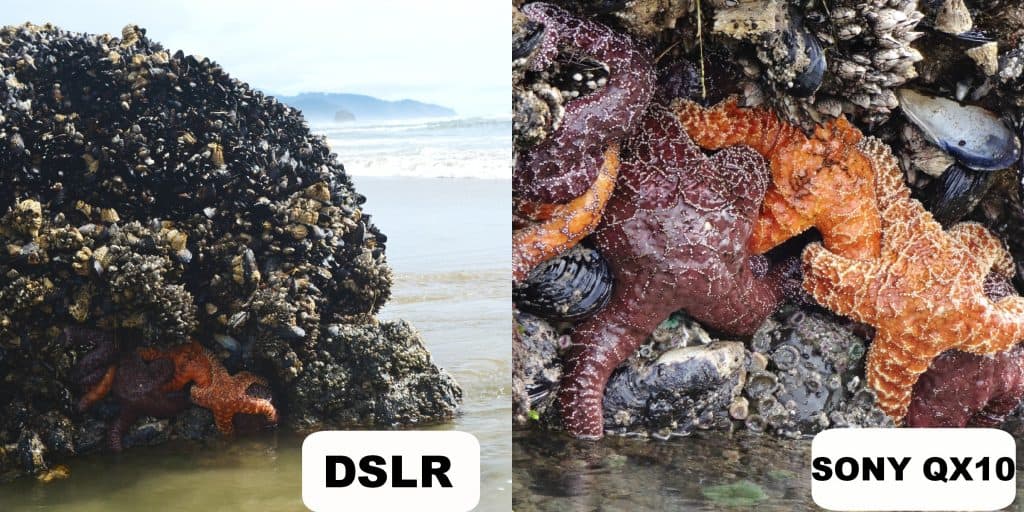 This is one of my biggest "WOW!" photos comparing my DSLR to the Sony QX10. Don't get me wrong, I still LOVE my DSLR and can definitely control a lot more things on it, but I quickly realized on this trip that there are a LOT of reasons I would totally grab my QX10 instead of my DSLR (not all the time – I'm not crazy!). Above you can see a HUGE difference in the photos so let me tell you about them.
While we were exploring the tidal pools at Haystack Rock at Cannon Beach I spotted these AMAZING piles of starfish on the rock, but the water was at least 3 1/2 feet deep with freezing crashing waves next to sharp rocks with barnacles because the tide was coming in. I couldn't take the chance of ruining my camera or falling against the rocks! I couldn't physically walk right up to the starfish because of it's location between sharp shells and as you can see on the LEFT above my DSLR was lousy as all get out at trying to capture these beautiful starfish, I was SO bummed – that photo is completely zoomed in with my DSLR kit lens.
On the RIGHT however, I just zoomed my QX10 the most I could and VOILA – STARFISH! It may seem petty but this was HUGE for me because I've never seen starfish like this in the wild! I was totally stoked about getting this shot! (I did get an amazing beach shot with my DSLR from a different angle, but I really wanted those starfish!)
Below you'll see 3 photos, ALL of which were SO much incredibly better because I could zoom in on my QX10. The comparable photos on my DSLR you can barely even tell what's in each picture – I just couldn't believe that I was starting to favor the QX10 for distance over my DSLR every single time. Unless you have a telephoto lens on your DSLR, which I'm not about to walk around carrying all the time, the QX10 outperformed my long distance shots every single time.
The first  shot is a lighthouse in the distance standing in Ecola State Park in Oregon, and below was another one of those "WOW" moments when I quickly discarded my DSLR and grabbed my QX10. We heard sea lions while exploring Astoria, Oregon and quickly hurried down to the harbor. The sea lions were just so far away….. not only was it difficult to see them clearly by eye but my DSLR just showed a faint blob of sea lion. It was my QX10 that captured this awesome fight between sea lions who were fighting over a section of dock to sit on. By the end of our week in Oregon I began leaving my DSLR in the car and just taking my Sony X10.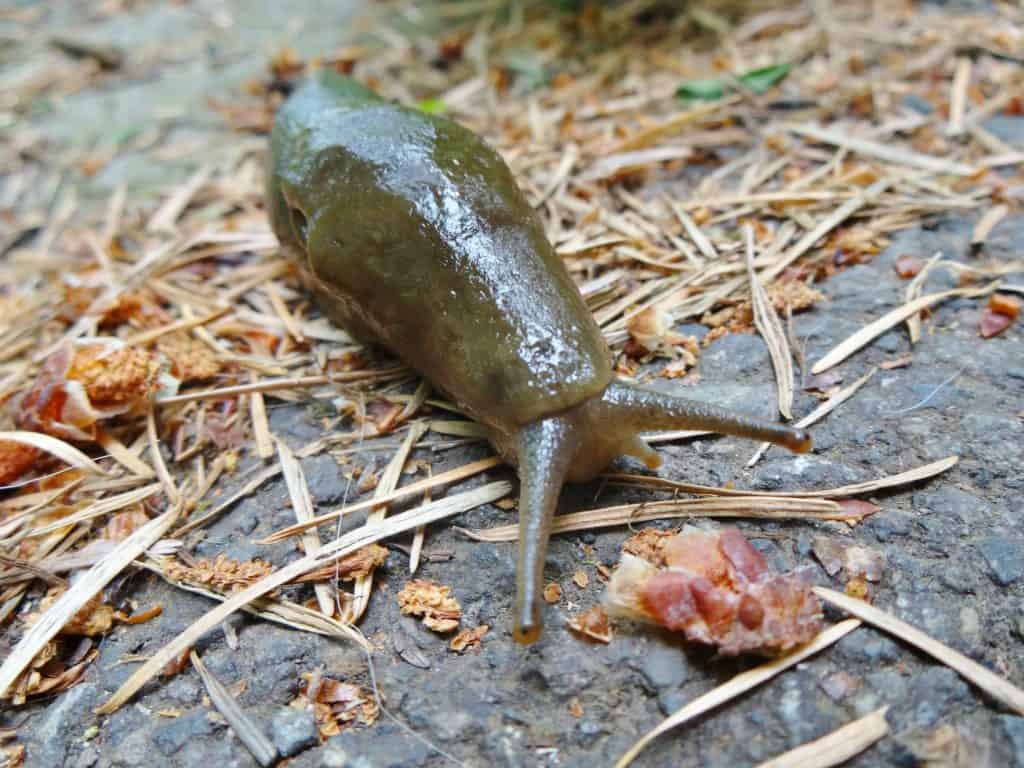 While we were hiking a few miles up to some waterfalls (and had forgotten my DSLR battery – but more about that later) we spotted this slug slowly crossing the hiking path so I decided to try a close up with the QX10. For the slug, it worked great because it was so slow! You can keep your Sony QX10 in focus up to 2 inches! I literally set the camera on the ground and started snapping away! To focus it better I just touched my phone camera screen.
I will say that typically I prefer my DSLR for close ups like this and I definitely prefer it for quick moving shots, and I did prefer my DSLR most of the week for this kind of close up in a short distance, but I was pretty happy with how this slug turned out! Downside is that if you are trying to capture a close up of a quick moving insect like a bee the QX10 is hard to keep in focus constantly.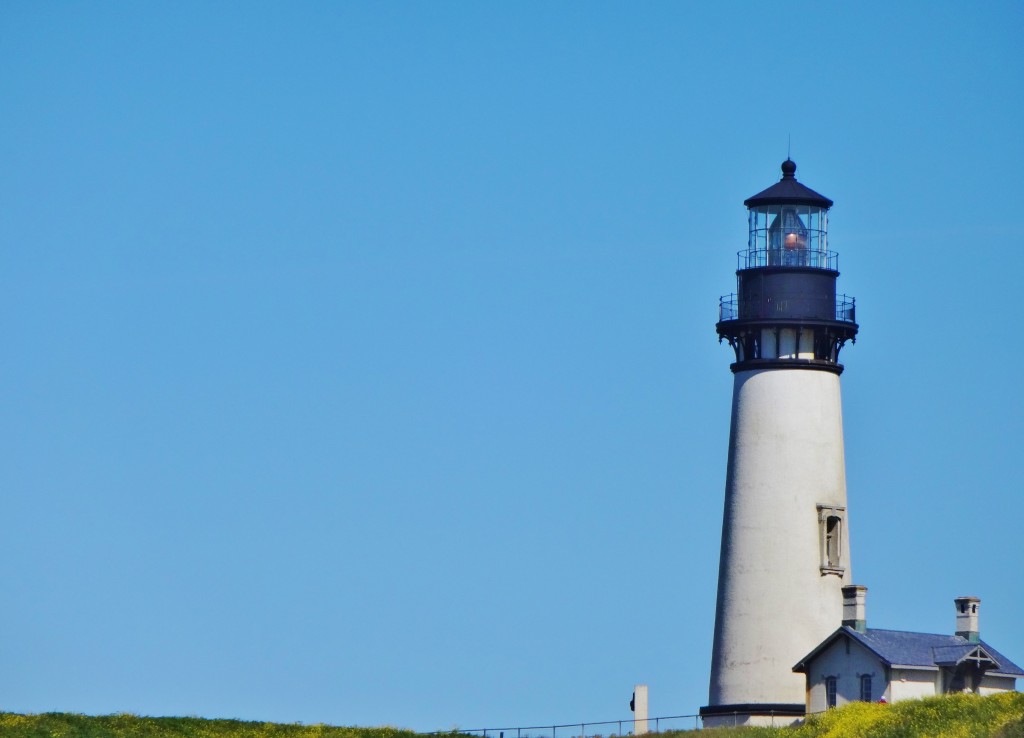 This is a typical landscape shot that I took at the Yaquina Head Lighthouse. I got a great shot every time! The more still the landscape the better!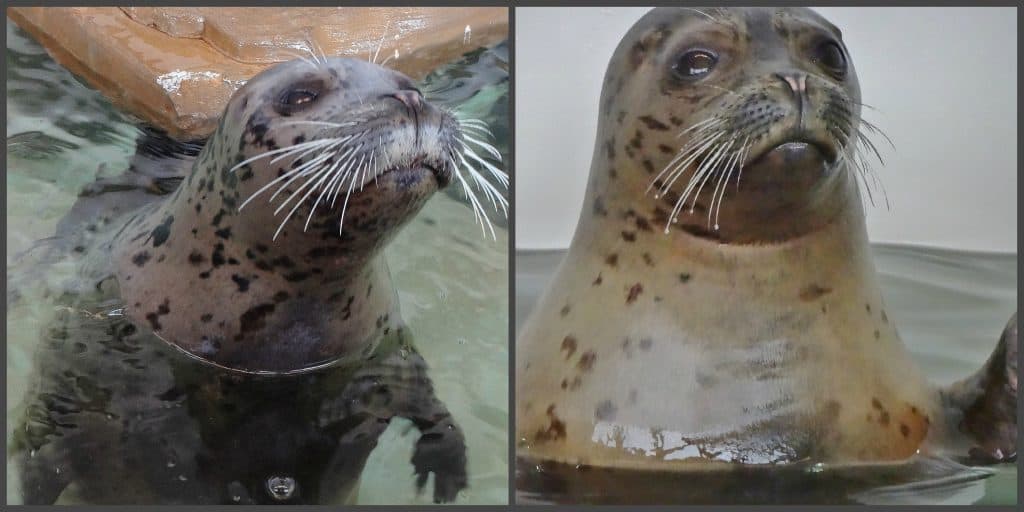 Although I typically preferred my DSLR when photographing moving animals because of the slight blur I tended to pick up with the QX10 we visited the Seaside Aquarium specifically to feed these harbor seals. (It only cost $1 for a bucket of fish to feed them so we bought a lot!) I was really disheartened, however, when we walked up and it was completely encased in a small metal screen that I couldn't peer over because I desperately wanted some amazing photos of the harbor seals.
My poor DSLR had a heck of a time catching a shot in the tiny metal screen even though I was shooting in manual. Forget shooting in auto – it was impossible. The metal screen was so small there was absolutely NO hope of trying to get a photo through it with my DSLR, however my QX10 did a pretty stinking good job considering I would have had NO photos otherwise! Not to mention how ridiculously active those harbor seals were moving around begging for fish!! These photos were fantastic considering that I had to angle the lens through a tiny hole about a quarter of an inch small and focus is while the seal pups were moving!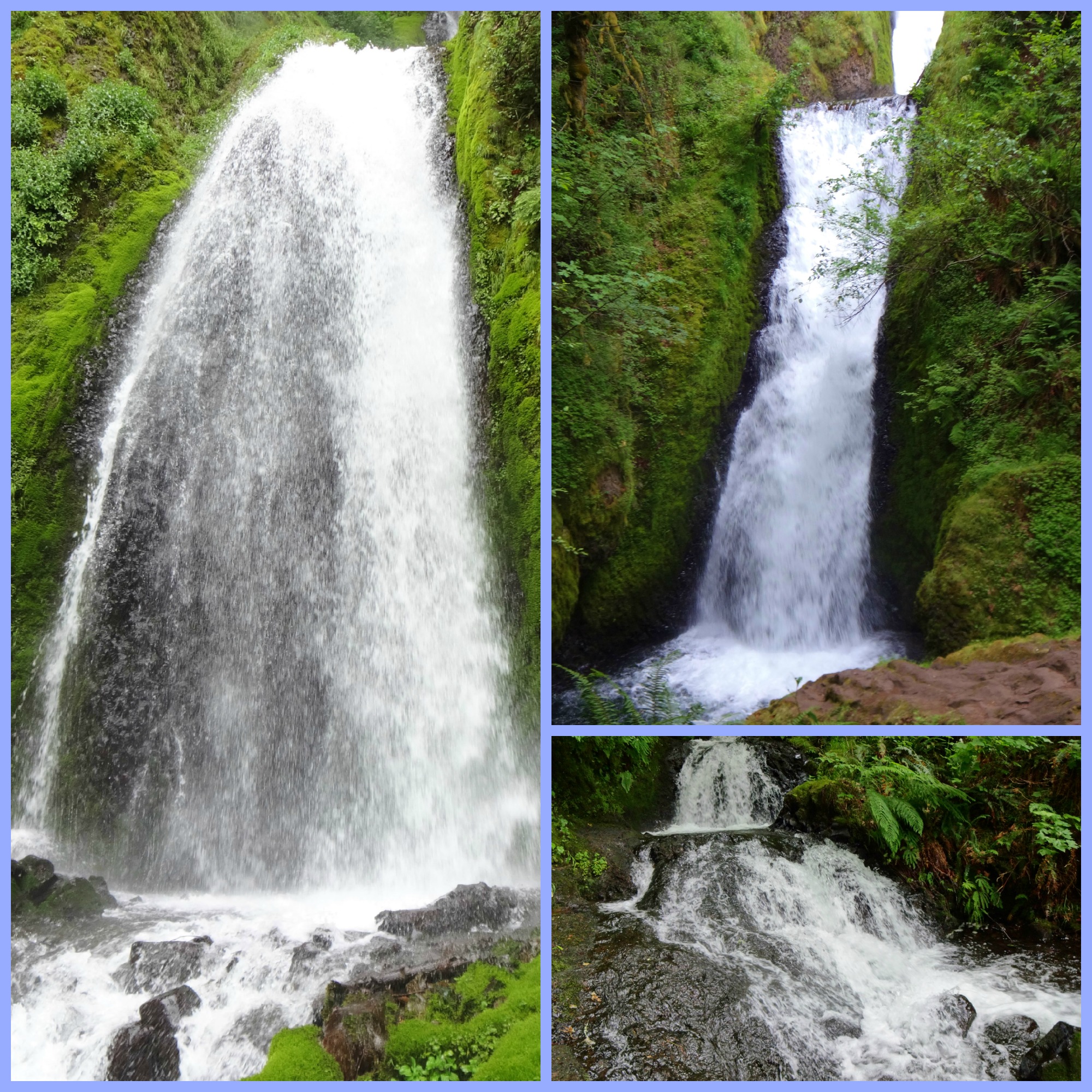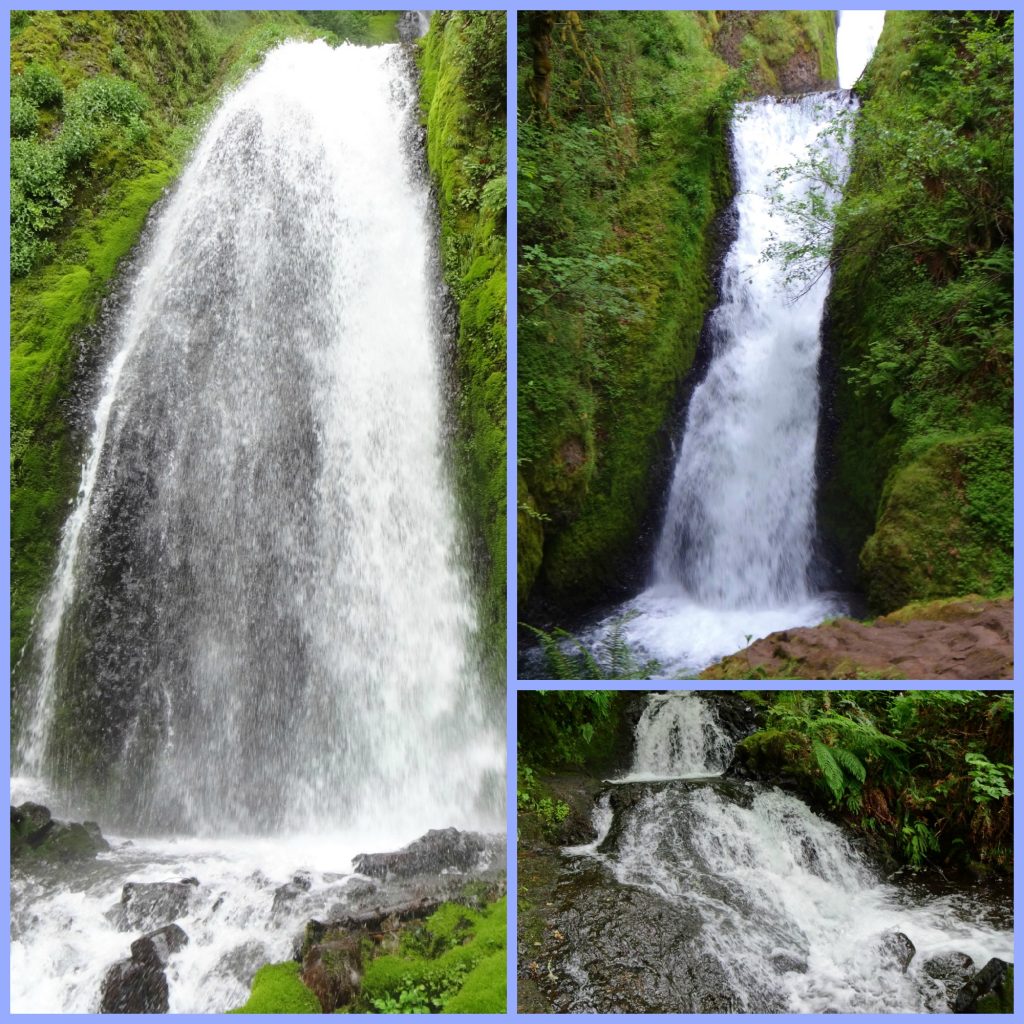 Our first day in Oregon we had decided to spend the entire day hiking to various waterfalls. I was SO super excited and had even taken a mini photography course so that I would have some better shots with my DSLR on manual settings……but I was pretty devastated when we got there and realized that my husband had forgotten to pack my DSLR battery! My heart just sank and I was so upset! I had spent a year practicing with my DSLR for shots like this! I didn't want us driving all the way back to the hotel just to get the battery since it would have taken more than an hour so I kind of sucked it up and gave my QX10 it's first chance on our trip. I was certainly glad I had it rather than nothing!
If you don't know anything about taking photos in a manual mode you'll probably love these waterfall photos! (and they are nice!) This is where I did notice I would have rather had my DSLR for the simple fact that I could change the settings. I also noticed that when we went to Multenomah Falls (which is a ridiculously tall waterfall) I couldn't actually take a photo of the entire waterfall with my QX10 because the screen auto rotates in a more horizontal fashion. This day was the only scenario that I was frustrated that I didn't have my DSLR with me, but considering that I still got some really nice photos I put my grumbling aside and really appreciated that I even had a camera with my at all!!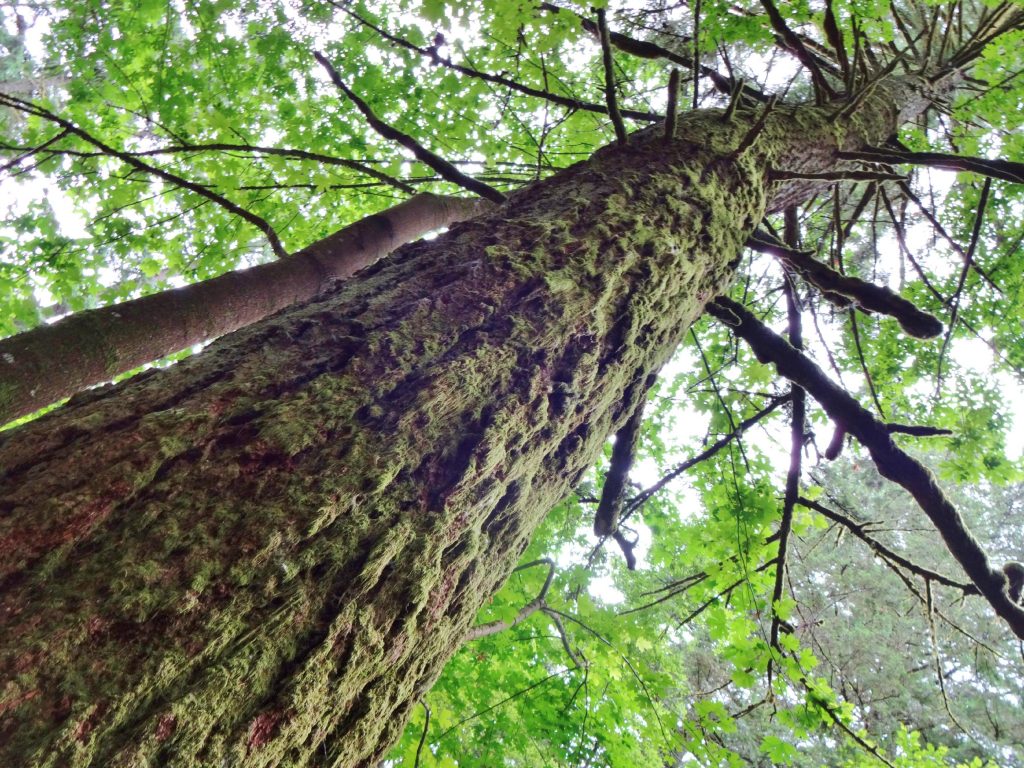 Another thing that I love about the QX10 is that it not only stores the photos in the Sony app but also on your camera app AND you can also store them on a micro SD card (up to 64GB, not included) which is what I added to my camera. SO Overall what did I think?
If you are a DSLR snob like I am and really picky on your photography this obviously won't replace your camera (nothing ever will!) BUT it's an absolutely fantastic alternative and can actually be quite a bit better because of it's zoom and ability to be maneuvered. (think about it, you can hold this little camera inside a rock, over a cliff, inside an animal pen, etc) I surprised myself at how many times I preferred grabbing my Sony QX10 over my DSLR!! I definitely got some nice shots that I couldn't have gotten on my DSLR from where I was. Quick moving objects and low light scenarios were a little harder to get a decent shot on.
If you live by your camera phone alone you will LOVE this handy camera. There is a delay getting it up and going so you have to be patient to use it or opt back to your camera phone for a quick shot but the Sony QX10 can do WAY more and showcases a much higher quality photo than your camera. Plus it's just as social media friendly for sharing your photos – the photos will show up in your camera app files and on your QX10. Totally worth it if you're not ready to spring for a DSLR! PLUS the camera itself is small enough to slip into your purse OR pocket! It has a wrist strap attached onto it so you could also just carry it around on your wrist.
If you have a point and click camera only you NEED to upgrade to something! I promise – you won't be disappointed! If you have a smartphone or an iOS consider the Sony QX10 as a more affordable alternative to a DSLR. Chances are you're already used to a bit of a delay getting your camera going and taking a photo so the benefit for you would be a much higher quality photo as well as video option.
It takes a little bit of practice if you use the camera NOT attached to your phone like I do but it's pretty easy to pick up and a lot more versatile in movement. I now always keep the Sony QX10 charged and in my purse. It barely takes up any room and definitely comes with me a lot more than my DSLR. For the price it's definitely a good quality camera and quite a bit better than other cameras than I've used in the same price range. I've read of professional photographers  putting this little camera in wedding bouquets  and all sorts of other neat places where you normally wouldn't be able to get photos from. The quality of the photos is certainly better than your camera phone, not always as nice as a DSLR, but it's pretty close and good for a quick photo!