4 Pot Sized Pasta Kid Craft Ideas (Fine Motor & Sensory) & Mueller's Shortcuts Contest
This post may contain affiliate links, view our disclosure policy for details.
 Disclosure: This post brought to you by Mueller's. All opinions are my own.

Pot-Sized Pasta. Have you heard of it? Evidently I haven't been looking close enough in the grocery store because it's HERE! Pot-Sized Pasta by Mueller's – good grief it's such a simple idea and I LOVE it! It's awesome for crafts and of course for dinner because I hate trying to break long spaghetti noodles in half. They inevitably break off and fly all over the place (you know what I'm talking about!). Any time I make spaghetti I will be finding noodles for weeks! It's seriously a sanity hazard! Anyway, Mueller's has an awesome "Share Your Shortcut" Facebook promo (you can vote for my shortcut here and enter your own shortcut too!) and are giving away cash prizes and of course, free pasta! And just for voting you're eligible to be in 6 weeks of drawings to win a $100 American Express gift card! Although I use TONS of shortcuts in the kitchen the one I submitted was: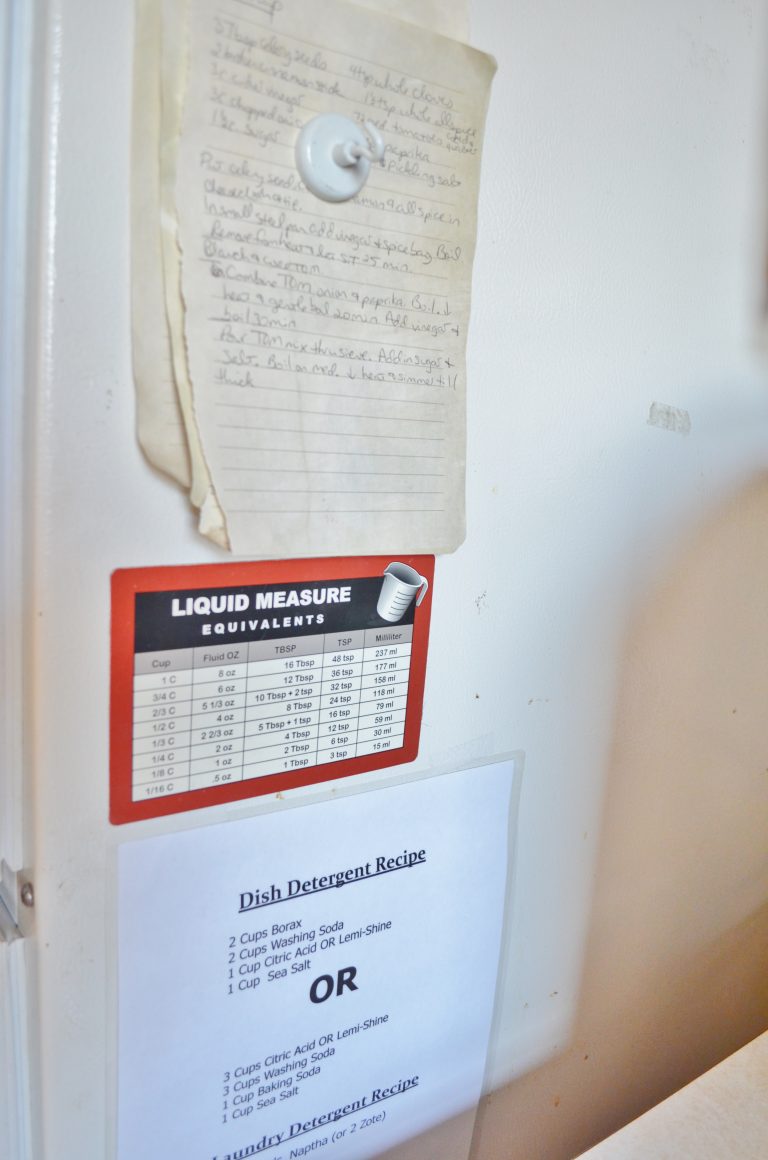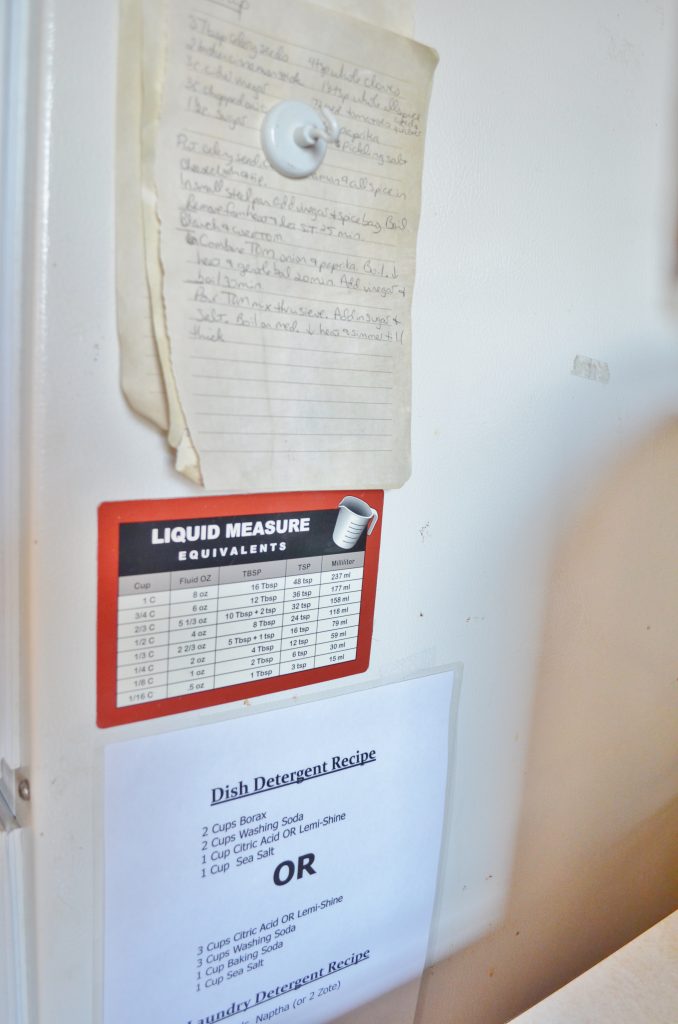 Instead of having to dig through my cookbooks or computer to search out my recipes I laminate and keep my favorite "go-to" recipes on the side of my fridge at all times! It's SO easy to grab and saves me a lot of time and hassle!
4 Pot Sized Pasta Kid Craft Ideas – Fine Motor Skills & Sensory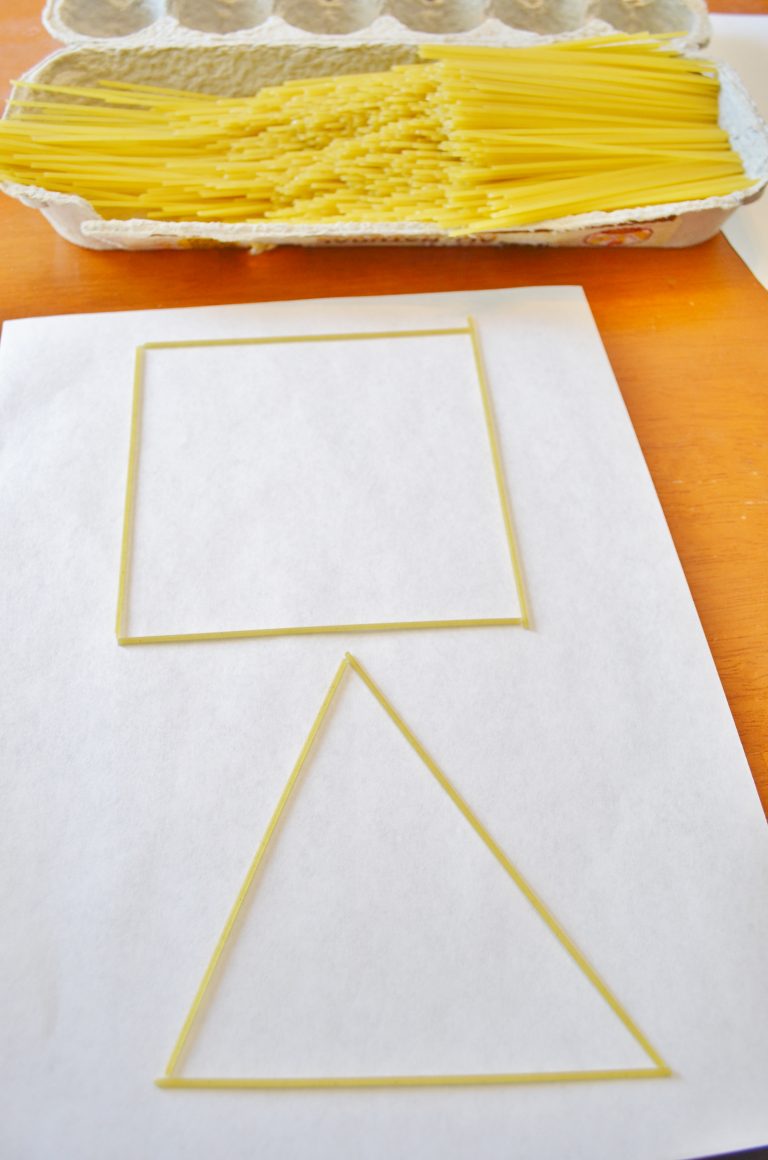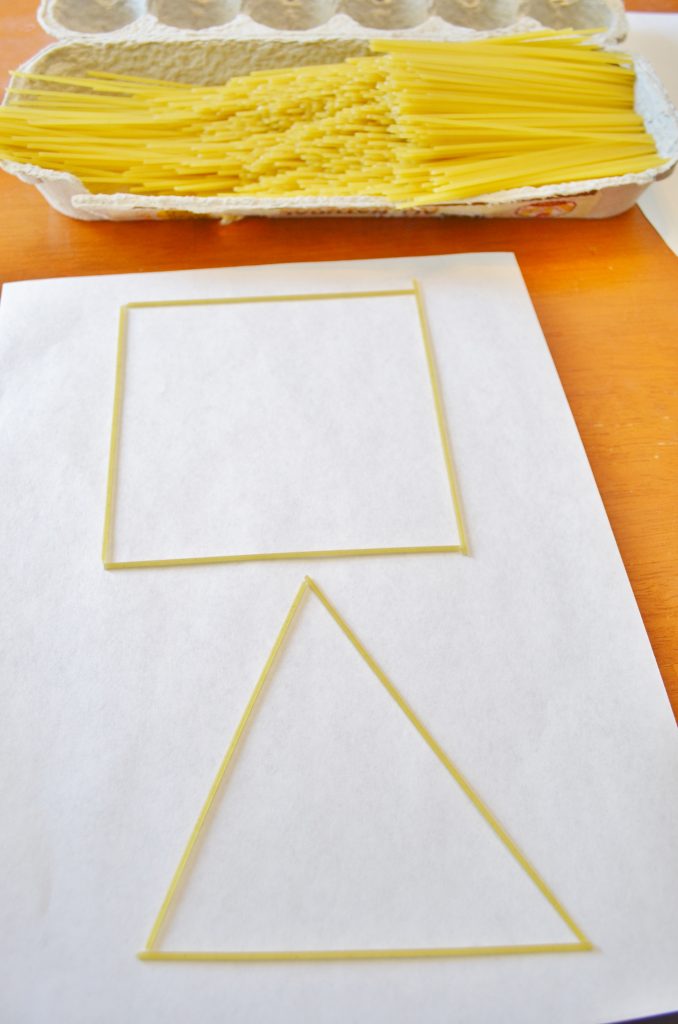 1. Use pot-sized pasta to create shapes.
Especially if your kiddo isn't great at drawing (or hates it!) using thin pieces of pot-sized spaghetti noodles is an awesome idea for not only encouraging fine motor skills but also to learning shapes. Kids can glue it onto the paper or simply lay the pasta noodles down. If you have older kids they can use shapes to create other things like bugs, monsters, etc.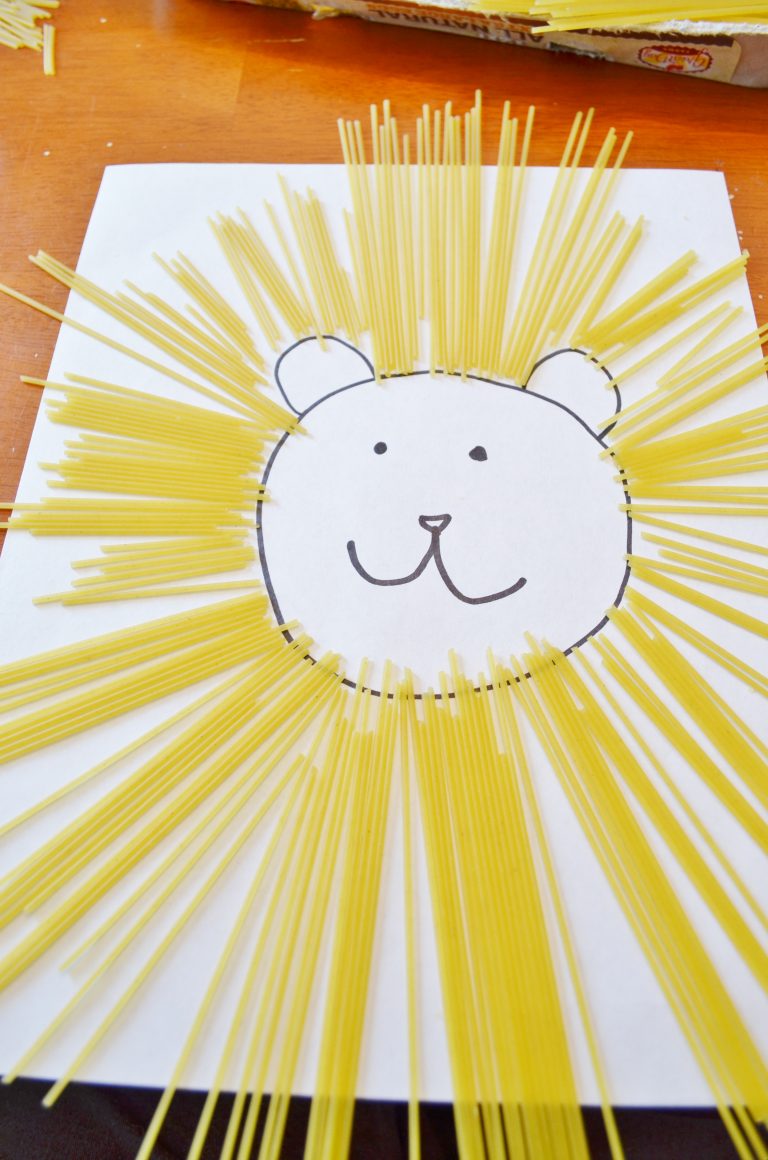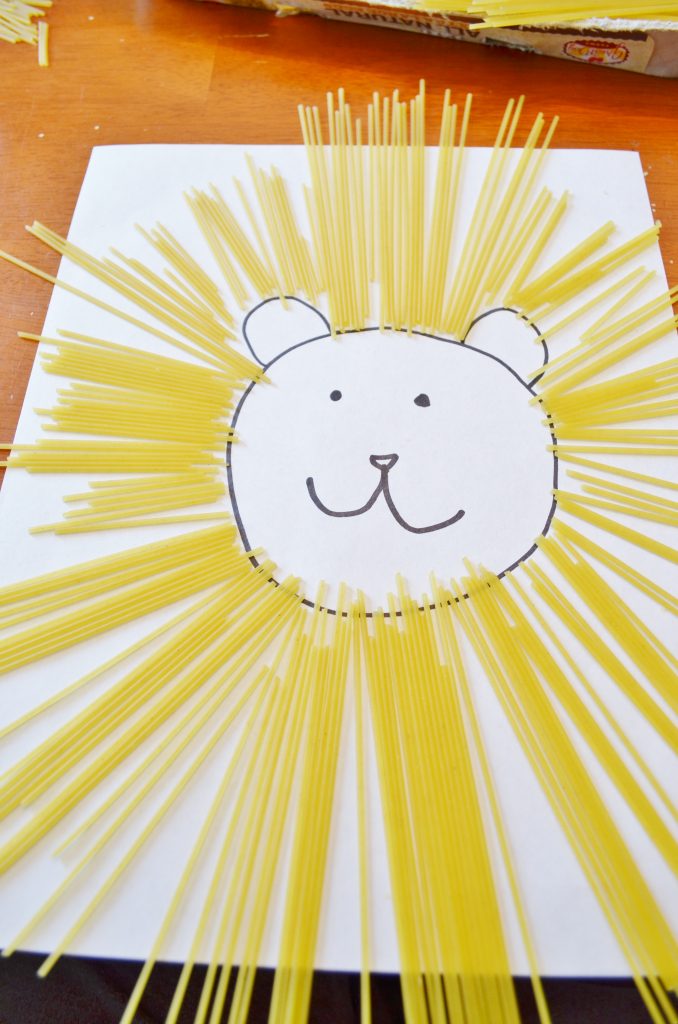 2. Use pot-sized pasta to enhance pictures! Paint for more sensory input!
So there is a LOT you can do with this! You can either draw or print coloring pages (like my lion above) and the kids can glue their pot-sized pasta to create a mane around the lion, stems for flowers, etc. and then paint over the noodles after the glue has dried! Depending on your kiddo you can use finger paint for more of a sensory experience or just a paint brush!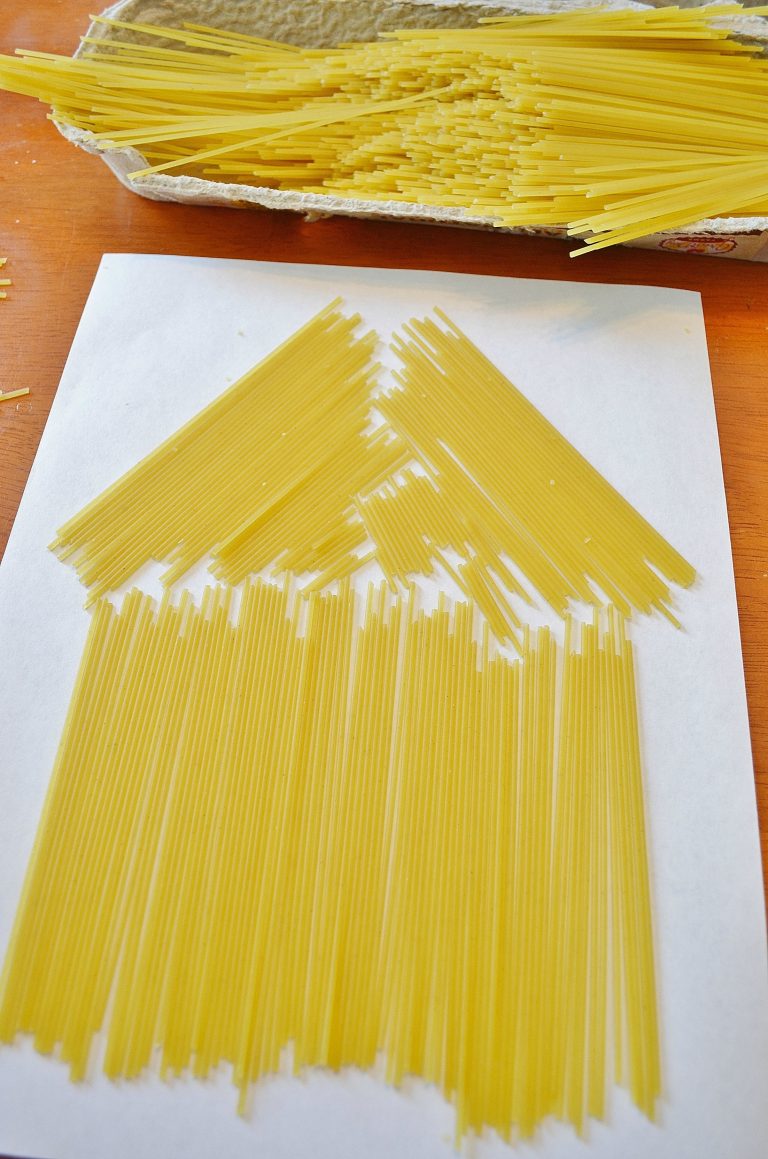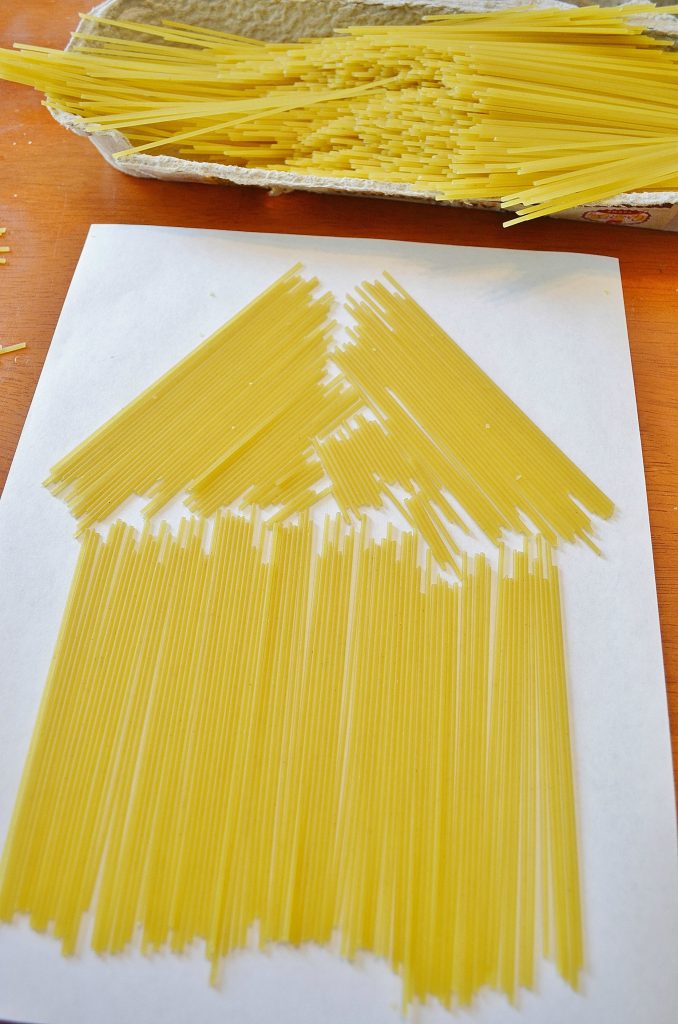 3. Use pot-sized pasta for themed crafts! 
This idea can be used for creating 3-D structures as well as simply glued down to paper depending of course on the age/ability level of the child. For the above craft we were talking about Abraham Lincoln and decided to recreate his log cabin with pasta! Once the glue dries the kids want to finger paint brown on it so that it looks more like a log cabin!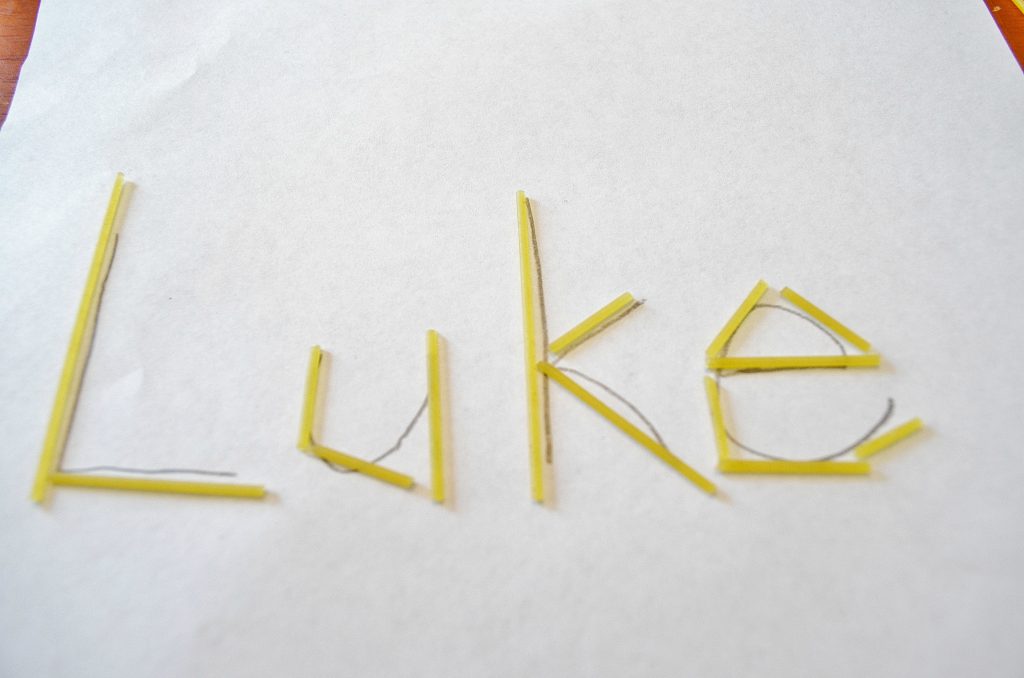 4. And don't forget about using pot-sized pasta for letters and numbers! 
This is a FUN way for kids to learn how to spell their name or practice simple sight words. It's a fabulous way to keep working on fine motor skills but also practice letters and numbers as well.
So don't forget to vote for my Kitchen Shortcut and enter your own!