How to Start a Blog – Part 2: Blogging Platforms, Hosting, & Design
This post may contain affiliate links, view our disclosure policy for details.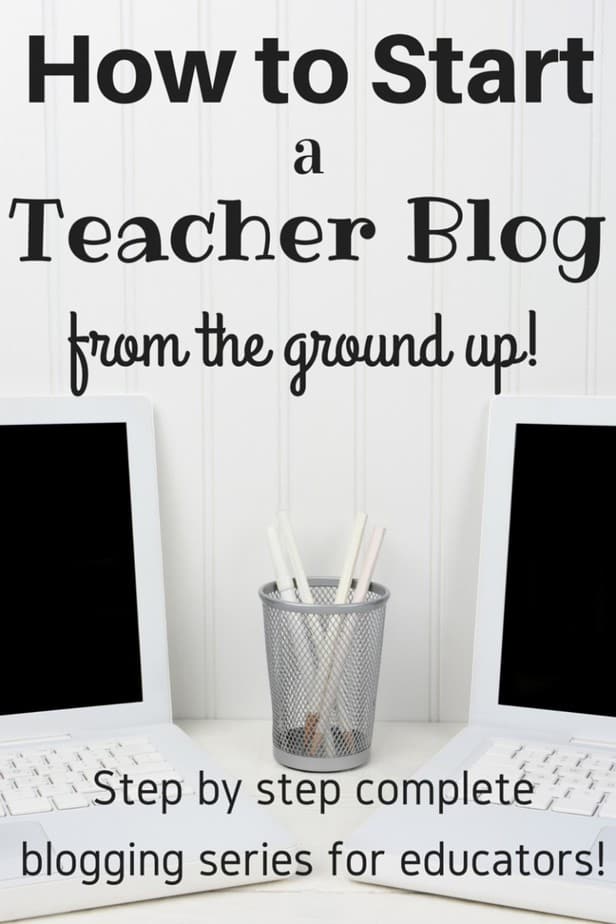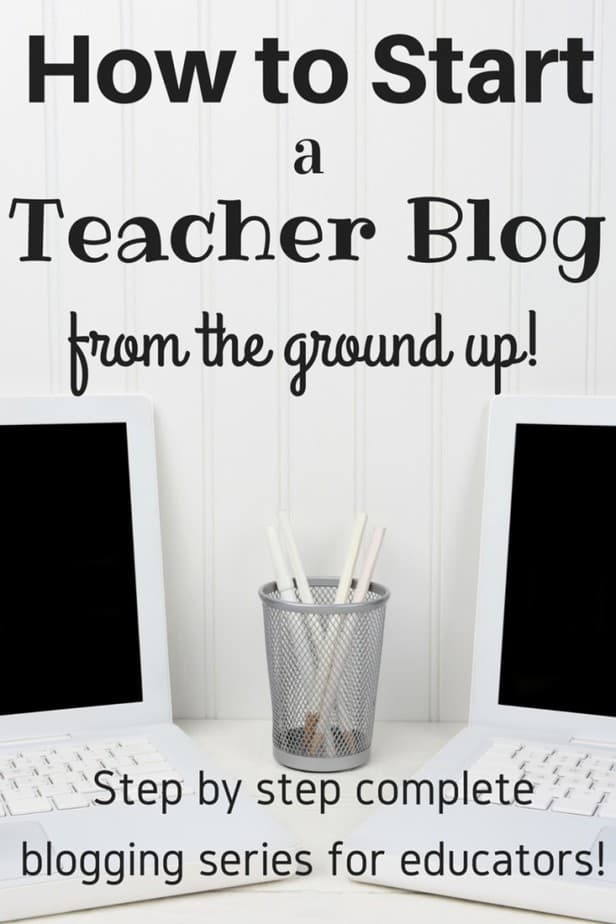 If you're like I was every time I purchased a new domain to start a blog you're SO excited but you're just not sure where to turn next! There is SO much information (and personal preferences!) out there when it comes to learning how to start a blog so let me lay out a few options for you below and then I'll share the path that I chose. This "How to Start a Blog for Teachers: Part 2" will cover blogging platforms, blog hosting, and designs. (If you missed Part 1: Domains, URL, & Social Media check it out here!) Make sure to bookmark or pin this page as there are a lot of resources here! You absolutely CAN do all of this on your own but it will take some time and a learning curve to figure it all out if you're going for a more professional appeal. Especially if you have decided to go the hosting route!
If you are perhaps tech challenged and don't want to mess with learning how to set everything up then I highly recommend hiring a designer like Laura over at Pixel Me Designs to set things up for you. She's been a personal friend for quite a few years now, carved a fantastic name and reputation for herself in the website design space and is incredibly affordable. You can view her packaging and prices here and feel free to let her know I sent you over! I have also in the past used Moritz Fine Designs with a favorable experience but they are pricier.

A BASIC Overview of a Few Popular Blogging Platforms:
WordPress.org (HOSTED): Completely customizable. Free to sign up but must pay for hosting (plans can start at $4/month+). You OWN all of your content. Can completely monetize. You CAN open a store on their platform – some free and some plugins cost. BEST suited for large growth and monetization. Biggest learning curve. BEST FOR: owning your own content, store, monetization and growth. If you want to blog for business this is your BEST option!
WordPress.com (FREE): Completely free to sign up and host but CANNOT monetize. You do not own your content. (not recommended except for hobbies with no income)
Blogger: FREE to sign up and can completely monetize. Very user friendly. Pretty customizable but Google CAN close your account for any reason any time and you do not own your content. (Yes, this has happened before. Yes, I know people stuck in this situation!) BEST FOR: beginners who don't want to spend money on hosting or aren't sure if they want to blog for an income. You can fairly easily and inexpensively transfer your Blogger blog to WordPress in the future and I don't regret starting out on Blogger as it's easy to learn.
Weebly: Educators can sign up for a limited FREE account or pay monthly for the domain, platform AND hosting all in one package. VERY user friendly and can custom build based on their platform. Weebly hosts and owns your content and you can only customize what they offer you in their platform. You CANNOT hire a designer to add any new features to your site. It is also near impossible to transfer your site to another platform if you chance your mind in the future. You CAN open a "store" on their platform for a fee but it is restricted in it's customization. I see a lot of blog for teachers started on Weebly but know what you want in the end BEFORE you sign up! BEST FOR: those challenged by technology, no desire to make money, no/low cost, NO CHANCE you'll ever want to change platforms or grow, classroom blogs, hobby blogs.

Popular Hosting Companies & a Few Notes:
NOTE – Most ANY hosting company will have good and bad reviews based on personal experiences. After being in the blogging world for over 6 years I will share with you what I have had experience with. There are plenty more companies out there but these are a few popular ones you may come across.
Bluehost: I started out on Bluehost and highly recommend it for blogs and websites starting out. In fact I set up our main school website with Bluehost too. I eventually switched because I had problems stabilizing large traffic spikes but I still think it's one of the best for start ups and smaller sites! (View their plans starting at $3.49/month HERE!) You can always transfer hosts later.
GoDaddy: Although I purchase my URL's from GoDaddy I DO NOT recommend their hosting services. I have mostly only heard horror stories. Stay away from their hosting services.
Host Gator: Another CHEAP hosting service that I have heard horror stories about for years! Stay far away!
Liquid Web: Liquid Web is another hosting company that I've heard really GOOD things about but you'll need to look at the pricing as it's usually a little higher.
RFE: Right now I use RFE for my web hosting for several reasons but I'm really happy with them. Recently they hit a few weeks of a rough patch (I was not affected) so some bloggers switched hosts due to downtime but overall I'm going on 2 years with them and am very happy. The price is right and I deal with the same guy for any of my hosting needs or questions every single time so I like that. You can view their plans here!
WPEngine: I have only heard extremely good things about WPEngine. They are quite a bit pricier but they are a no fuss company that is the elite of the elite. If you don't want to have to deal with all that techy stuff this is your company to turn to. Check out their special promo to get 2 months free.
NOW for the FUN! Choosing Your DESIGN!
So this is where things start splitting out to specifics depending on what platform you have chosen. I highly recommend perhaps googling how to design your specific blogging platform as there are SO MANY choices. When I first started on Blogger back in the day I simply found a FREE template on Google and by trial and error copied the HTML coding from one website into my dashboard. ANYTHING at all to do with WordPress, however, I've hired Laura at Pixel Me Designs to do everything – I don't even mess with it. There are definitely free WordPress themes that you can pretty easily figure out for a basic blog look but if you're wanting any kind of customization you'll either need to try your hand at designing and coding or hire someone. I would recommend starting out with StudioPress if you're up for a creative challenge in designing your own look!
If you're blogging in hopes to turn an income out of it you want your design to be professional and match your theme. Although all businesses have some sort of start up cost (even though start up costs for blogging are quite minimal!) I have found the investment of a professional design goes a long way for helping to carve your name out in the blog-o-sphere. (Although there are popular blogs with less than desirable designs and styles.) Just know that you don't HAVE to spend any money to start. My general rule of thumb when I started was that I didn't want to spend any money that I wasn't already making – however if you want to jump start your business I definitely recommend a few basic purchases such as hosting and design to get you started.
Things to THINK about with design: color scheme, overall look (cutesy, cartoon, simple, elegant, fun, professional, clean, etc.), images/graphics, format and layout, demographic.
JUST for Reference:
*Social Media Image Sizes CHEAT SHEET for Design.
*Knowing your GOAL helps determine your blogging platform.
*Check out StudioPress to create your own design.
*I recommend BlueHost for blog hosting.
*I recommend Pixel Me Designs for blog design.
*Think about your blog layout, colors, and look before starting!
OK so you've got your platform and host all set? Now it's ready to move onto social media tips, analytics, and plugins in our third post coming soon!