Easy Steps on How to Paint a Unicorn Canvas Wall Art Tutorial
This post may contain affiliate links, view our disclosure policy for details.
My daughter LOVES unicorns so I wanted to show you the easy steps I took to paint a unicorn canvas wall art for her bedroom. You don't need to be creative or have art talent to make this! It incorporates some basic shapes and the popular art canvas paintings people make!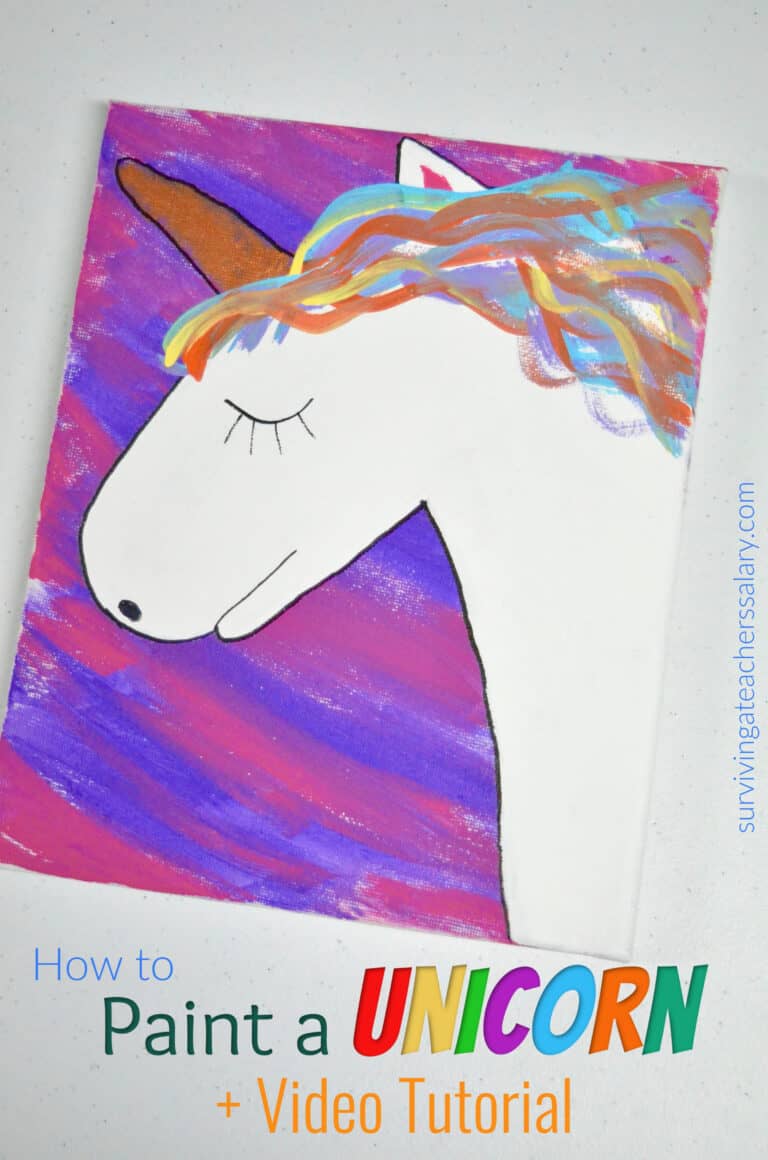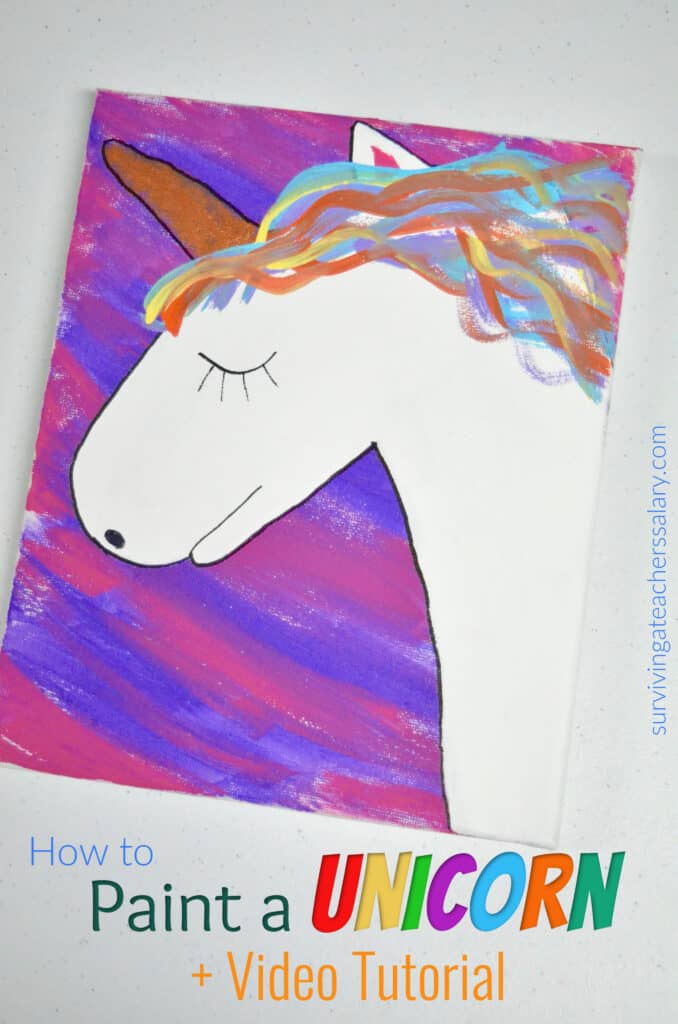 How to Paint a Unicorn Canvas Wall Art Video:
This video is a quick time lapse tutorial so you can see how I apply brush strokes and the steps I take from start to finish! If you'd like a longer tutorial with audible explanation check out my YouTube video tutorial!
How to Paint a Unicorn Canvas Step by Step:
Materials Needed:
White Canvas
– any size
Acrylic Paints
(colors of your choice)
Paint Brushes

Sharpie Marker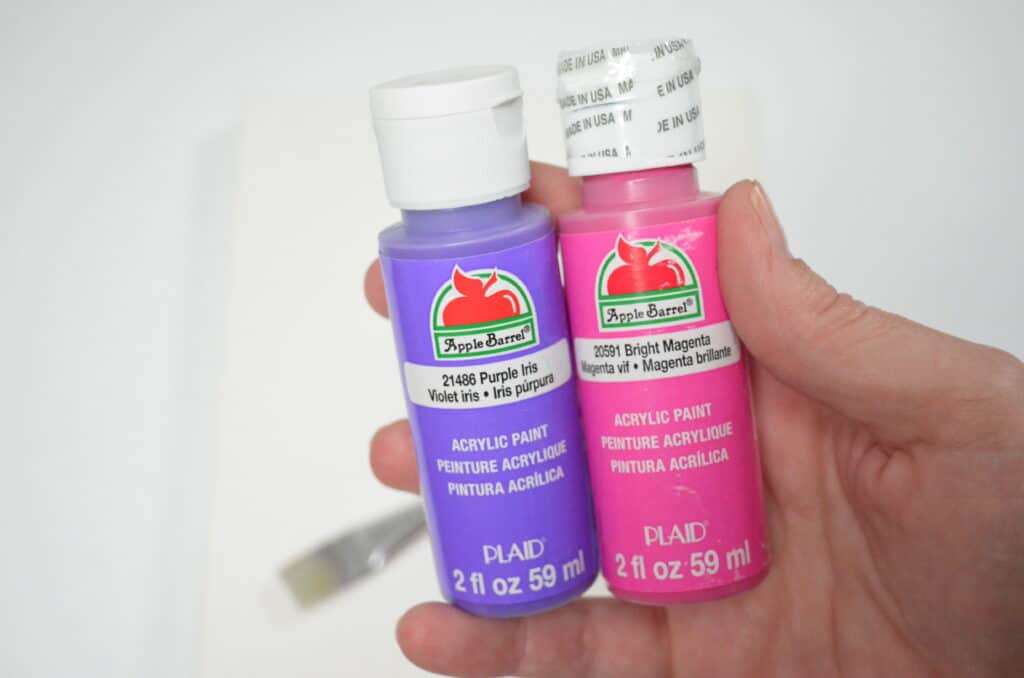 First you'll need to decide what size canvas you'll want to paint on and what colors you want your painting to have! You'll need to decide:
Two Colors for the Background
Color of Your Unicorn's Horn
Colors of Your Unicorn's Hair
I used the following acrylic paint colors: Bright Magneta, Purple Iris, White, Metallic Bronze, Blue, Yellow, Purple, Orange
For the canvas size you can buy flat canvas panels
or go BIG and grab a giant size at Michael's with one of their weekly coupons.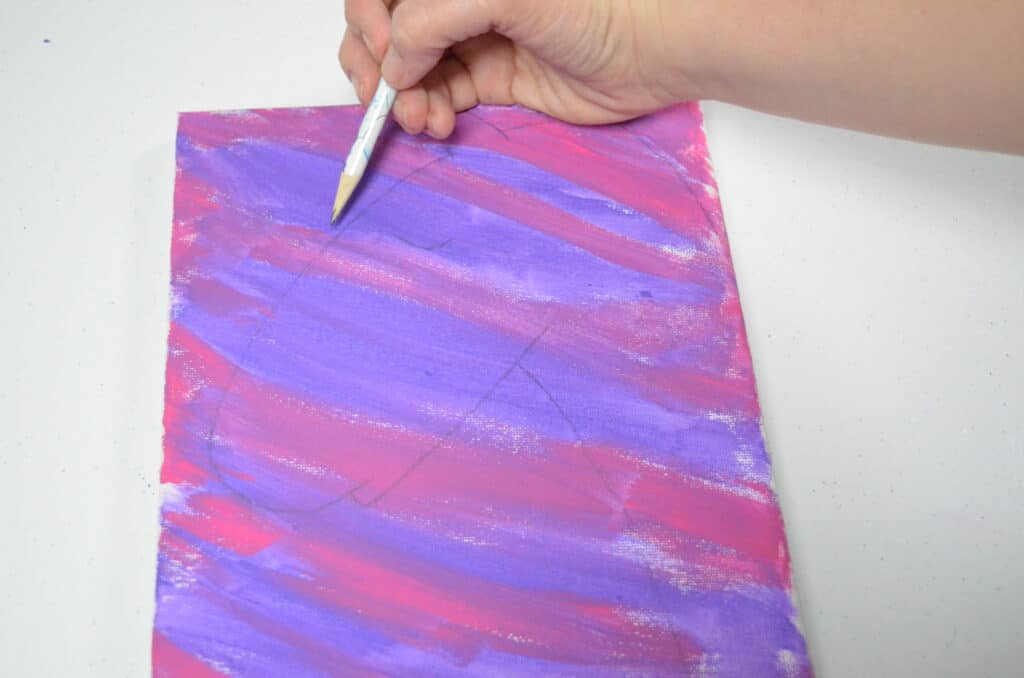 2. Begin by swiping "stripes" diagonally across your canvas with one of your two background colors. I chose pink and alternated with purple. You do not want to have a heavy amount of paint on your brush, just a light swiping will do! Take your second color and swipe across any large white patches left on the canvas and lightly fill in with either color. A small amount of white showing through is ok.
3. Next, lightly draw your basic unicorn shape in pencil on top of the dry paint on your canvas. For the head you can use a basic oval shape and then just draw a line down for the unicorn's neck. Don't forget the horn! This pencil outline will guide you as you paint your unicorn.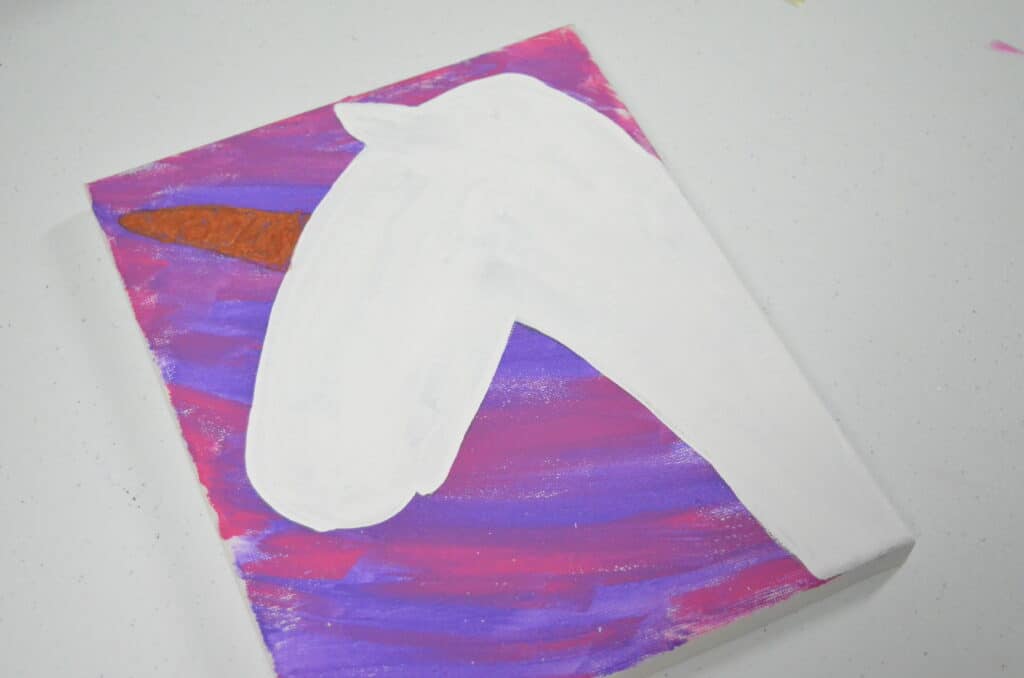 4. Fill in your unicorn outline with white paint. I needed three coats of white paint since my pink and purple background are so dark.
5. Paint in your unicorn's horn! I chose a metallic paint for this and left if very "globbed" on to create a textured appearance.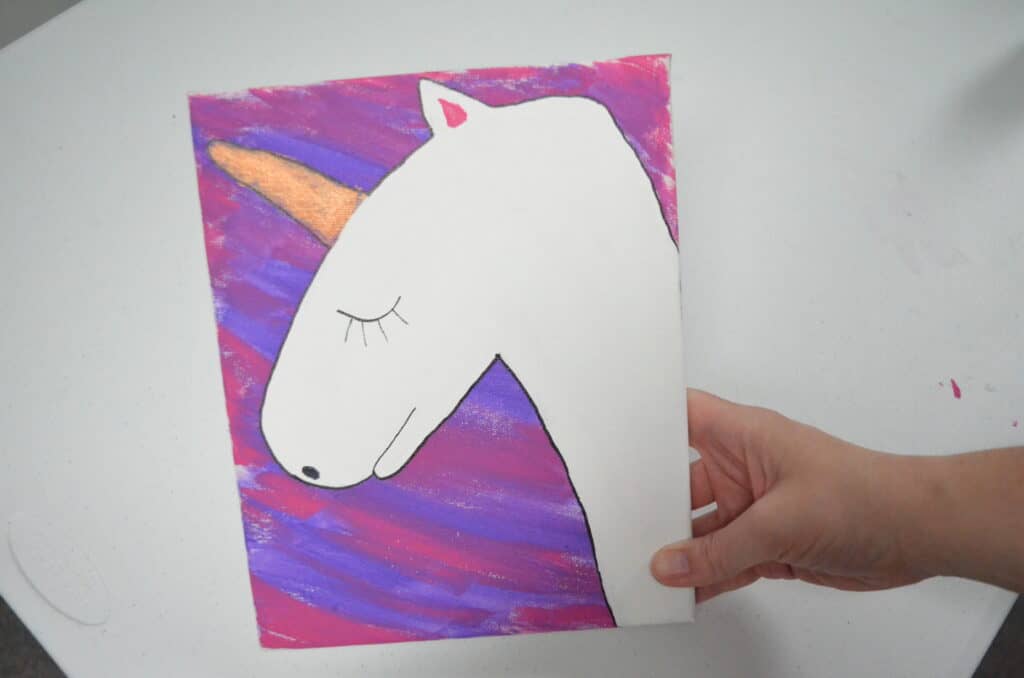 6. After all of that is dried use your Sharpie marker to draw around the entire outside outline of your unicorn. This helps to give your unicorn some depth and "POP"! Don't forget to draw on nostrils, a mouth, and an eye.
7. With your pink acrylic paint dab a small triangle amount in the ear area.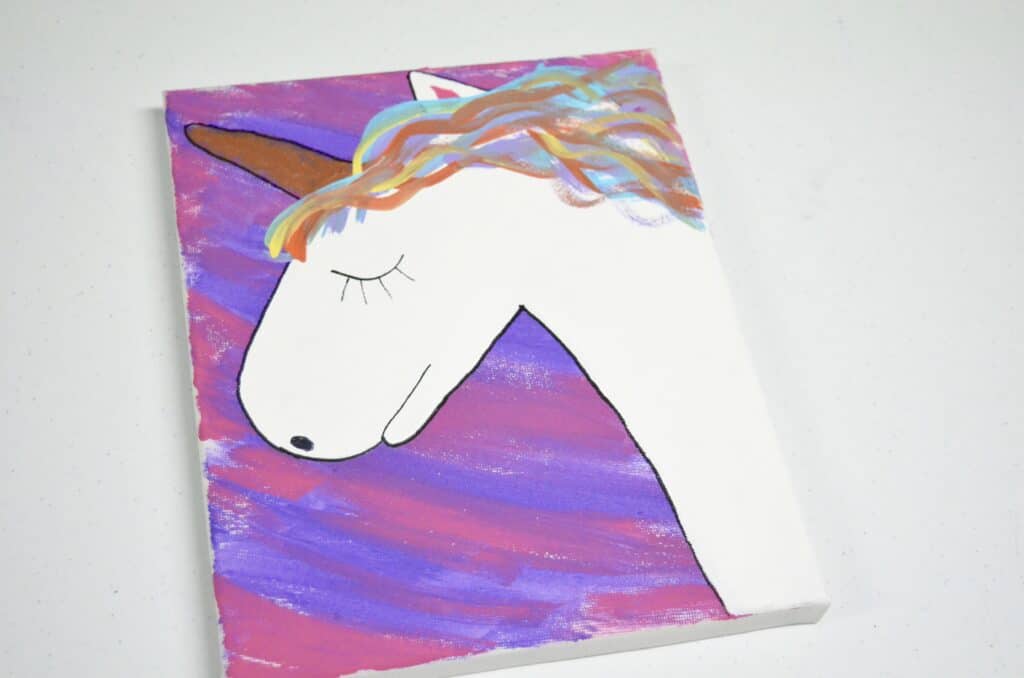 8. Lastly comes the unicorn's hair! The mane was the most nerve wrecking part for me to begin! I let this unicorn painting sit on my desk for literally weeks because I was too nervous to mess it up – and it ended being SO easy to do the hair – it was no big deal! I recommend watching the way I swiggle my paint brush in the video above.
I chose four acrylic paint colors for the hair, and alternated swiping my paint brush up and down in a wavy motion right on top of the paint colors before. I was very happy with how it turned out!
Unicorn Book Recommendations for Kids:
Never Let a Unicorn Scribble 
Goodnight, Unicorn! – A Magical Parody
Where's the Unicorn? A Magical Search & Find
The Magical Unicorn Society Official Handbook
Not Quite Narwhal
Unicorn Adventure: Scratch and Sketch
How to Catch a Unicorn
Other Magical Posts for Kids: