How to Join the Elmer's Glue Crew + Build Your Own Recycling Bin & Donate School Supplies #BagItForward
This post may contain affiliate links, view our disclosure policy for details.
I've joined up with Elmer's yet AGAIN to participate in a #BagitForward opportunity – these have to be one of my most favorite opportunities all year! I just LOVE paying it forward and since my husband is at a new school this year I have plenty of teachers and students to bless! I had several things for this opportunity that I wanted to accomplish:
1. Donate school supplies to my son's teacher.
2. Start an Elmer's Glue Crew Recycling Program at our school.
3. Create a Glue Crew Recycling bin!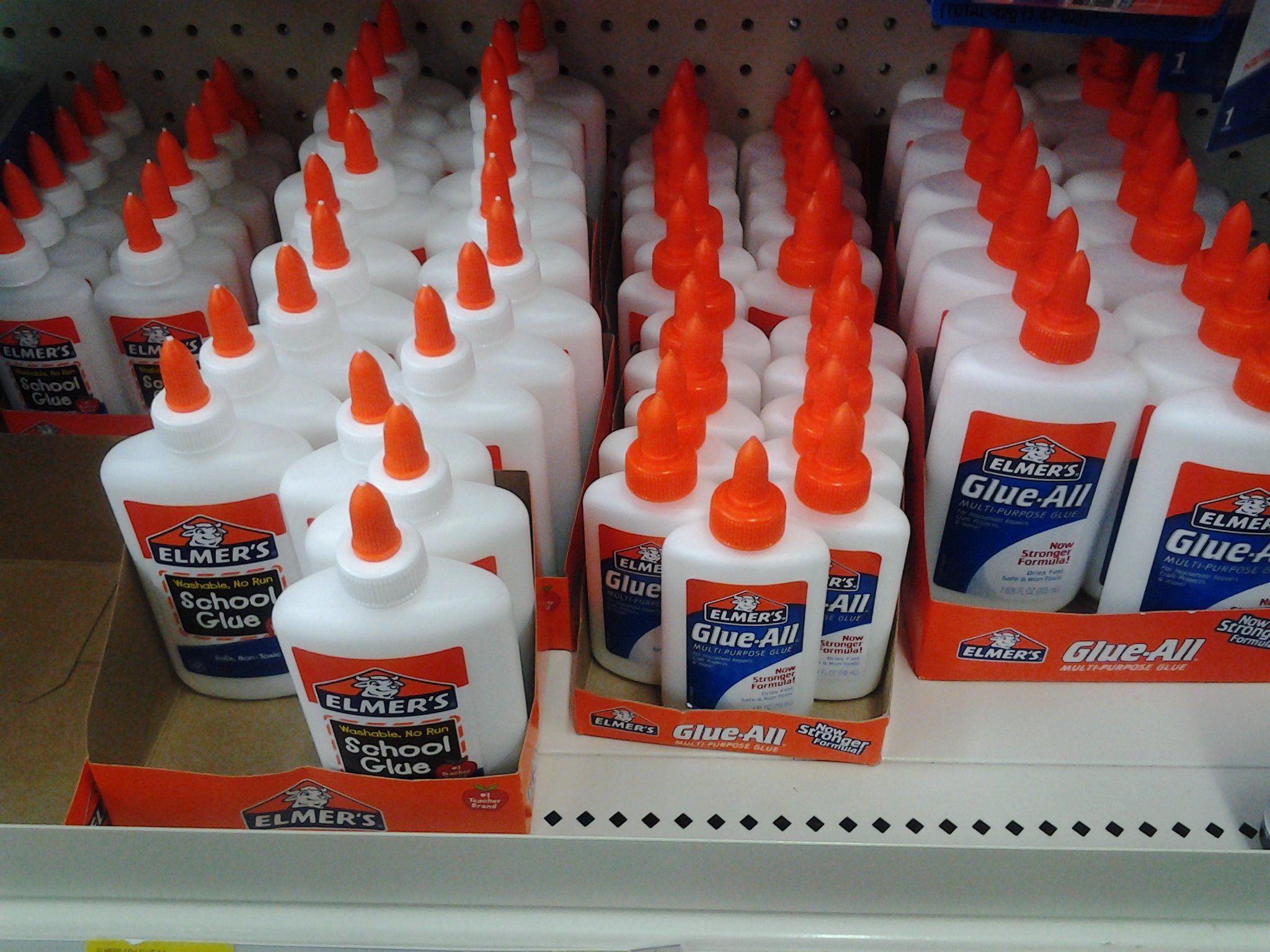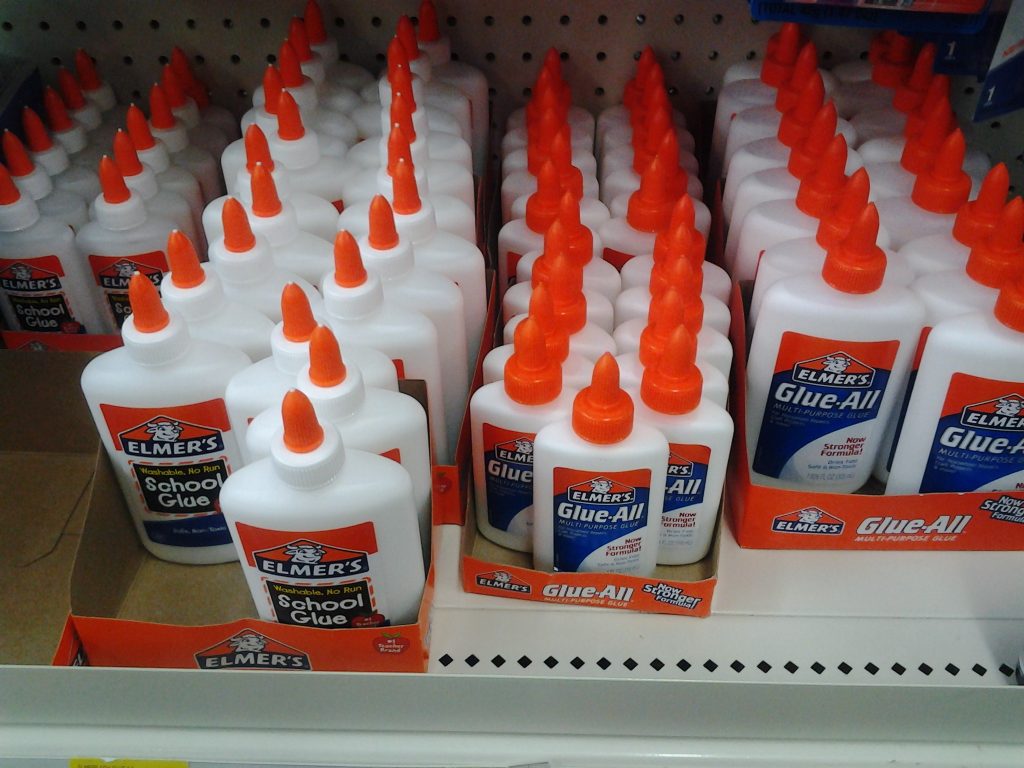 Since I knew my son's teacher pretty well I told her I was on a mission and wanted to know what she needed in the way of supplies in the classroom. I made a HUGE list and headed to Walmart. Now, I have to tell you, I pretty much live in the middle of nowhere now, so when I go into town I get everything I need all at once. Since moving up here I have quickly realized that my Walmart is very small and does not have everything I need!  There were quite a few supplies that the teacher had requested that I did not find which I purchase additionally somewhere else.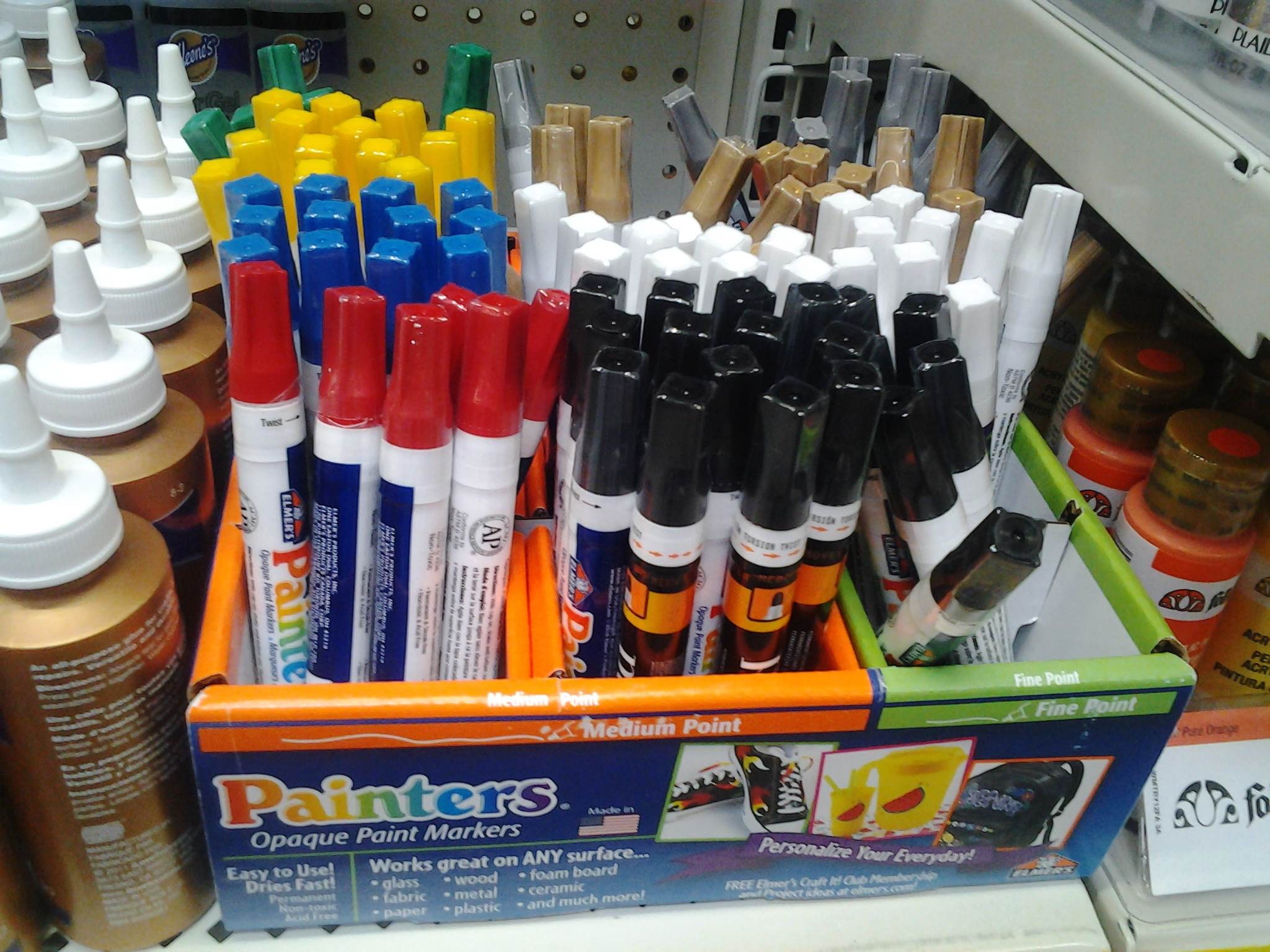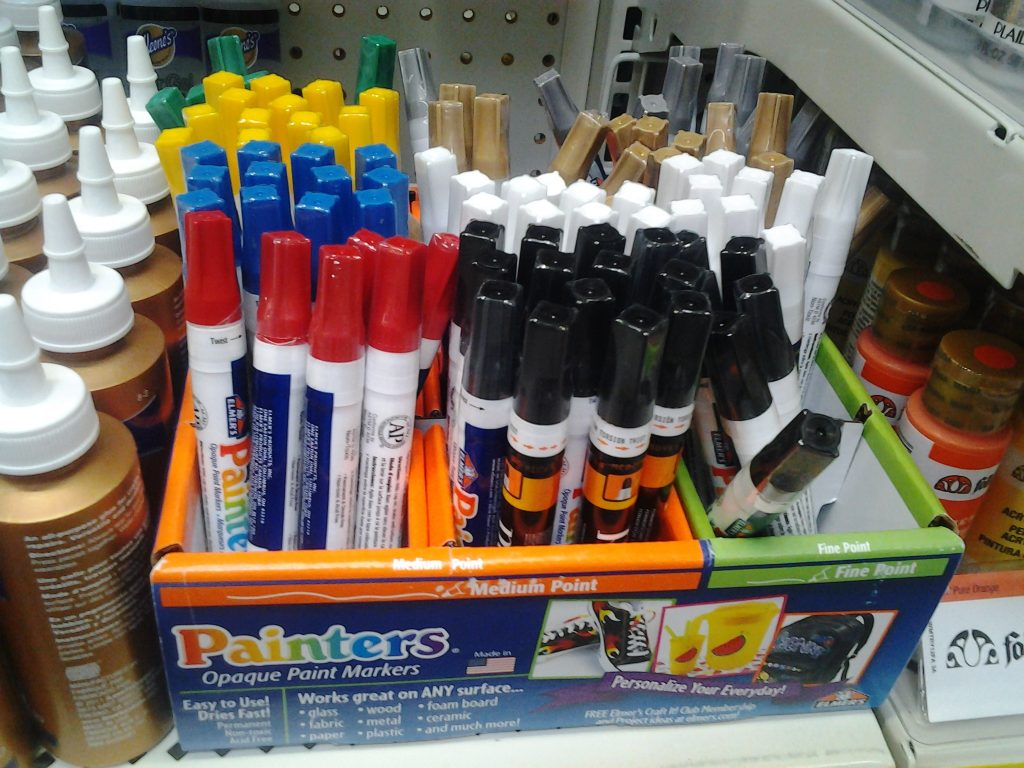 However in addition to buying our teacher school supplies I also wanted to create a simple yet bold recycling bin that would be easy for everyone in the school to find and use! I scouted around in the store gathering ideas. I knew at home I had TONS and TONS of Elmer's glue (sticks, bottles, spray adhesive….you name it!) and I also had Elmer's Painters which I absolutely adore! But I did pick up several Elmer's Tri-Fold Display Boards and of course some Elmer's Rubber Cement for the teacher. I couldn't find the Elmer's gallon glue jug she requested so I will have to order that somewhere else.
How to Make an Elmer's Glue Crew Recycling Bin

You'll need TWO Elmer's Tri-Fold Display Boards to create the main part of this bin. Lay them out on your floor, and cut the flaps off of ONE of the display boards. Then tape the middle section from that display board to the other complete display board as shown above.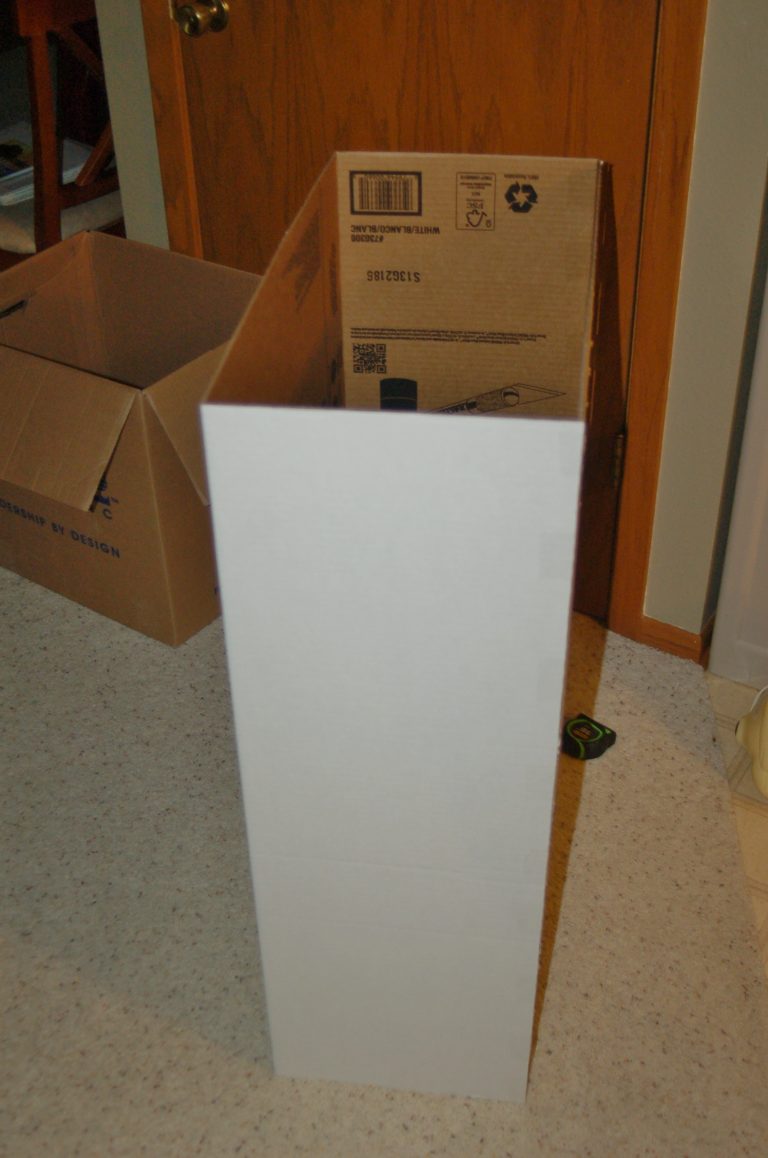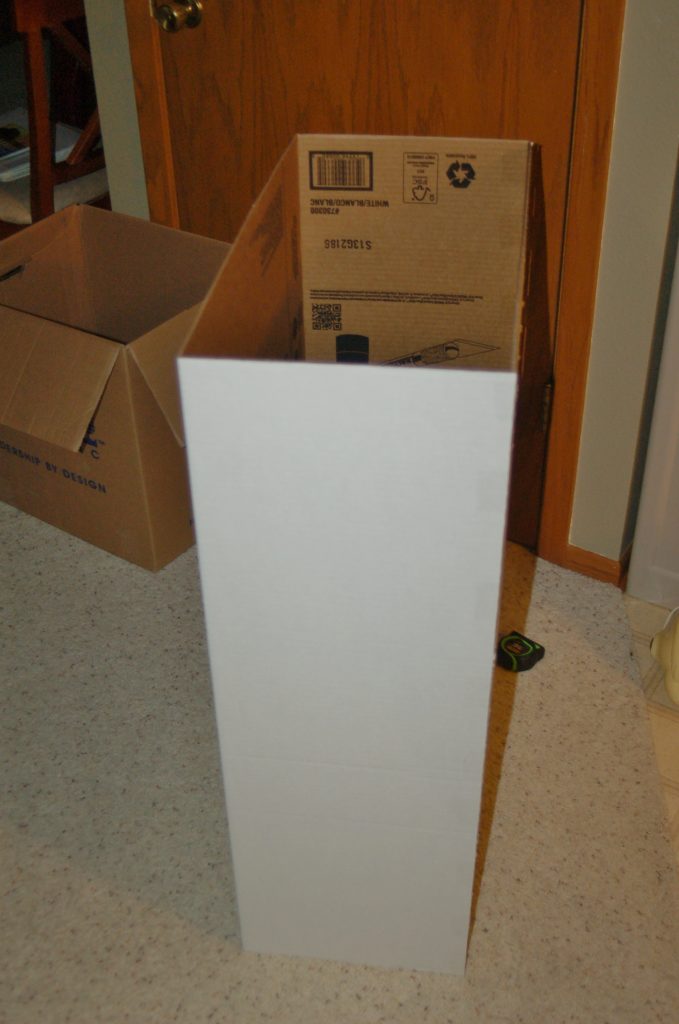 Fold the board over so that it creates a large rectangle box shape and neatly tape the ends together.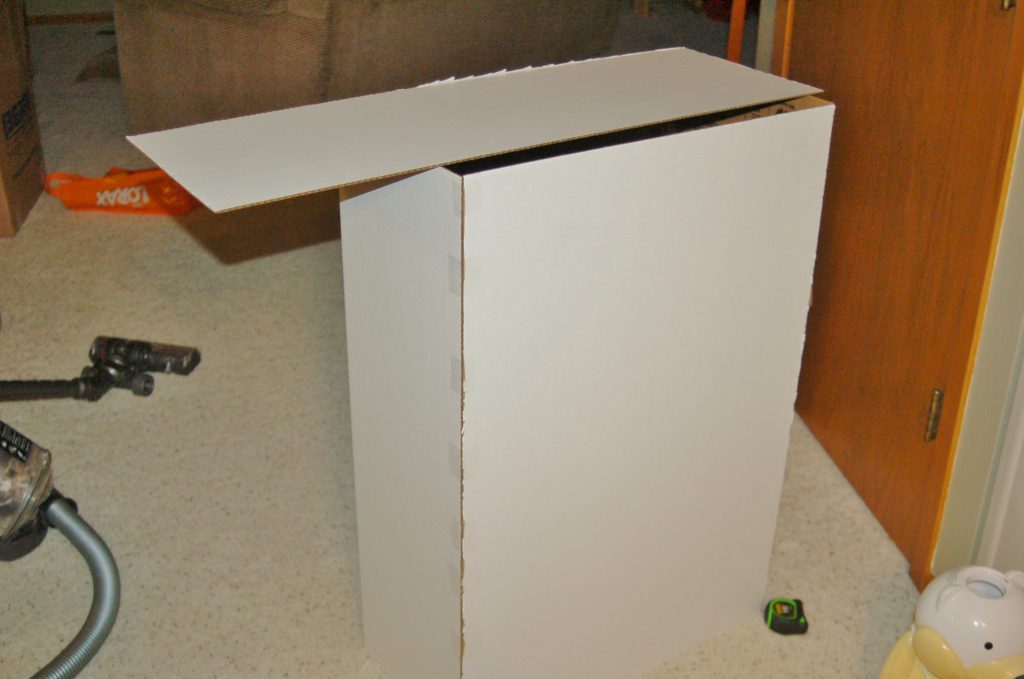 Now take one of those flaps from the display board that you cut off and cut it to size and tape onto one end of the rectangle box you've created. This will form your recycling bin.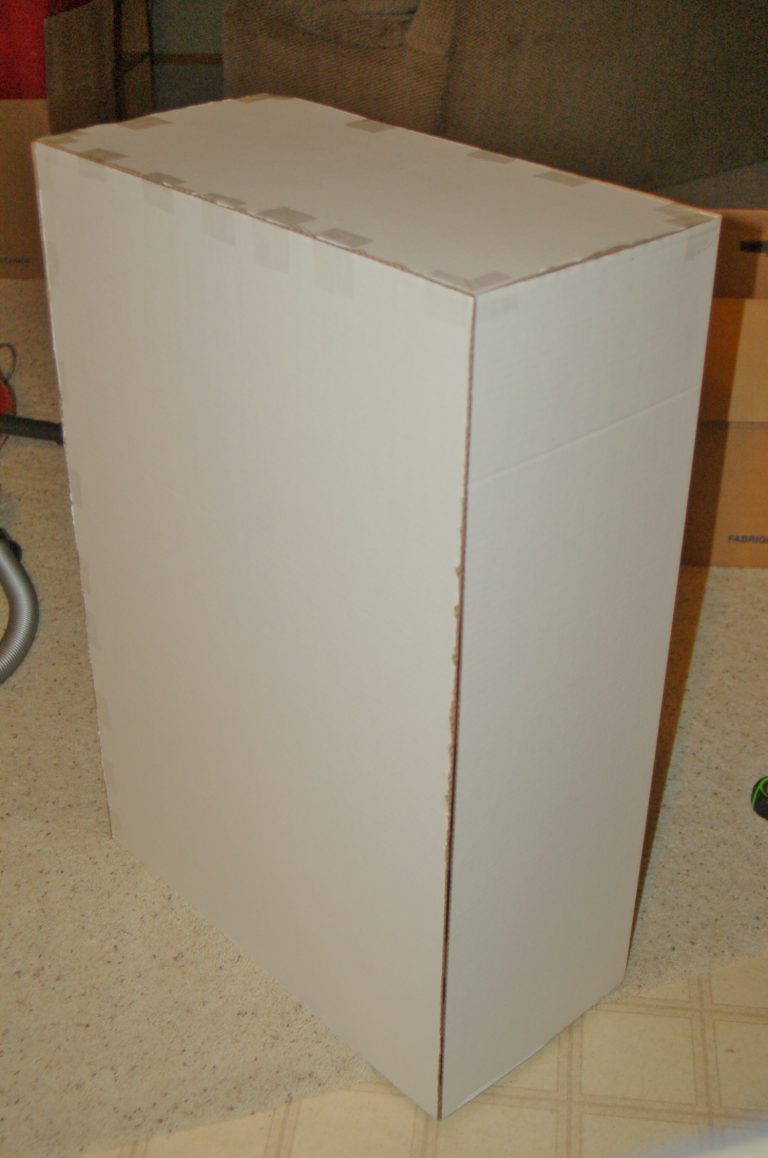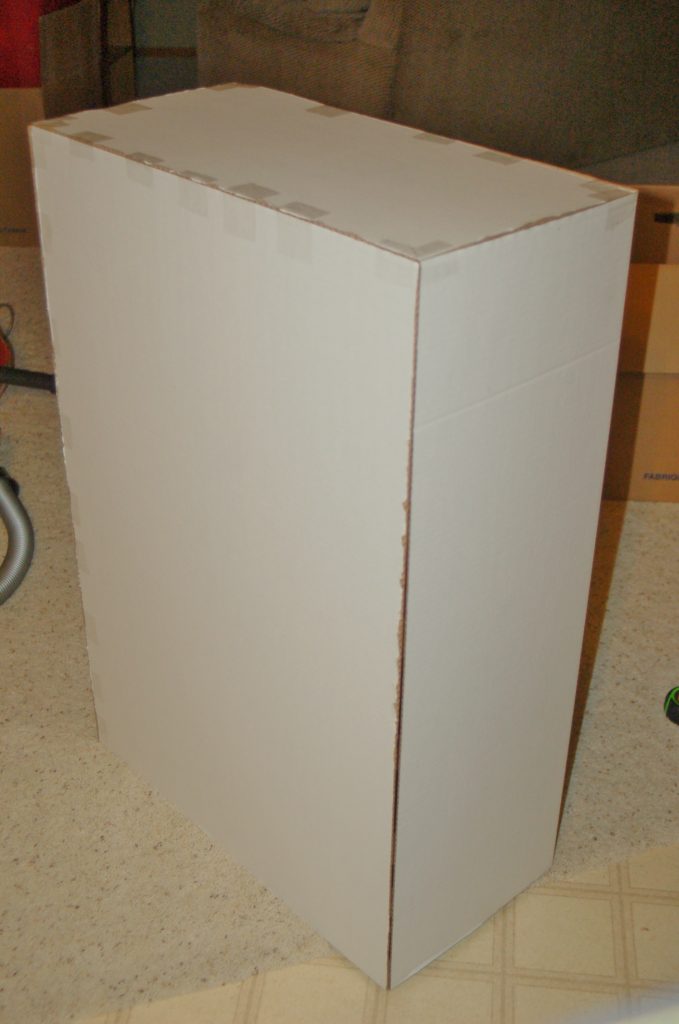 Just flip it over and start decorating!

I used the Elmer's Spray Adhesive to glue on a bright blue poster board onto one side of the recycling bin. On the Elmer's Glue Crew website there are FREE downloadable templates which I printed out, then painted using my Elmer's Painters paint markers. I LOVE the bright and bold colors from the paint markers! I then used my Elmer's Glue Stick to glue it onto the blue poster board.  I also used my orange painters markers to paint the top of our recycling bin similar to a glue stick. I printed and included VERY simple directions to the top of the recycling bin so there is no confusion as to what it is for! There are some fantastic ideas and inspiration for your Elmer's Glue Crew Recycling bins on Pinterest!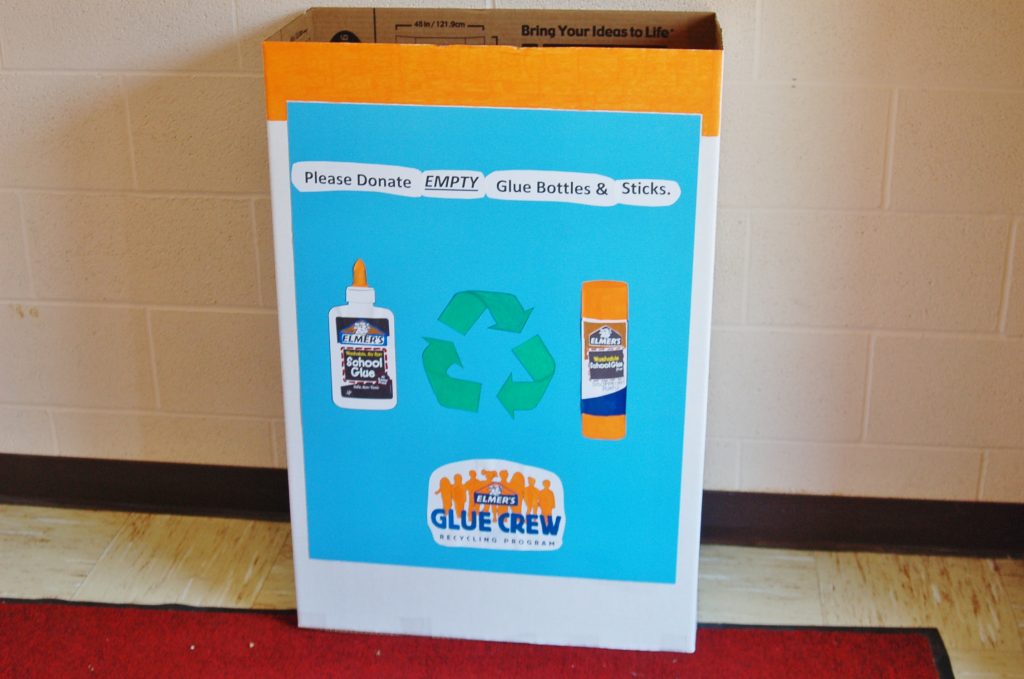 Then I toted it over to the school! What do you think? I love the bright colors – it definitely brightens up the front hallway and immediately draws your attention to the recycling bin! I brought over 100 glue sticks and bottled Elmer's glue to the school when we moved here so I am hoping to see every single container in my recycling bin throughout the year!! I knew our kindergarten class would use PLENTY of Elmer's Glue so they would be perfect to join in with me on our Glue Crew mission.
Don't forget that I bought school supplies for our teacher too! Below you can see what I found at Walmart from her list! Plenty of sticky tack, pencils, Elmer's Rubber Cement, sticky notes, and craft supplies! I had to go to a separate store and purchase the Elmer's Glue in a gallon jug and the large jugs of washable paint.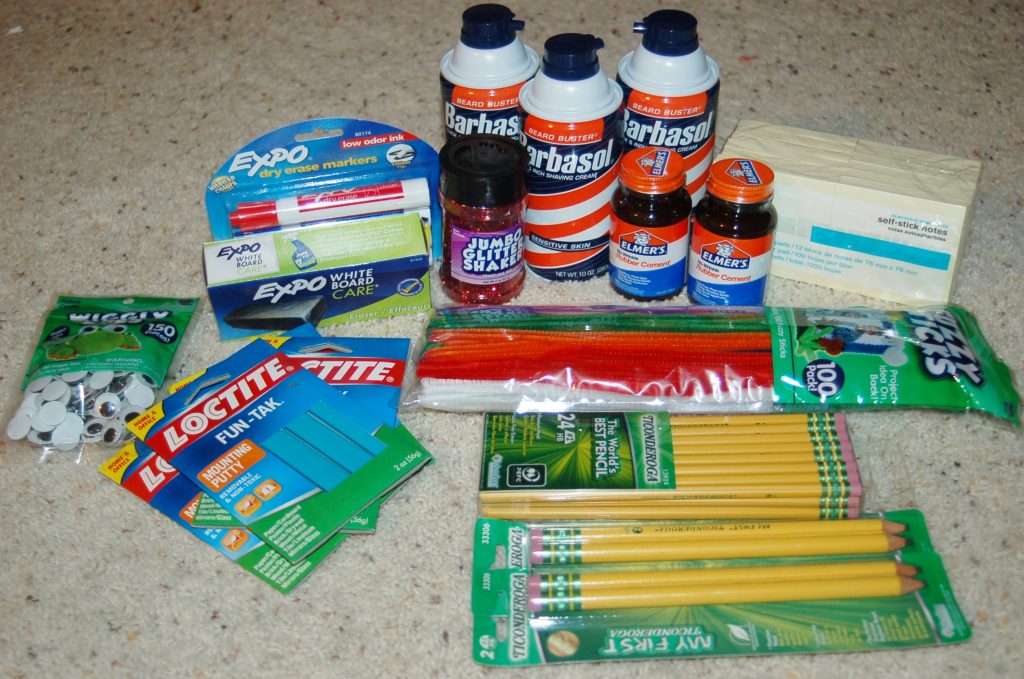 You can see more of my shopping trip and options in my Google+ album. Don't forget to follow Elmer's on Facebook and Twitter! They have made this donation possible! Make sure when donating anything get your kids involved and teach them about community service and helping others!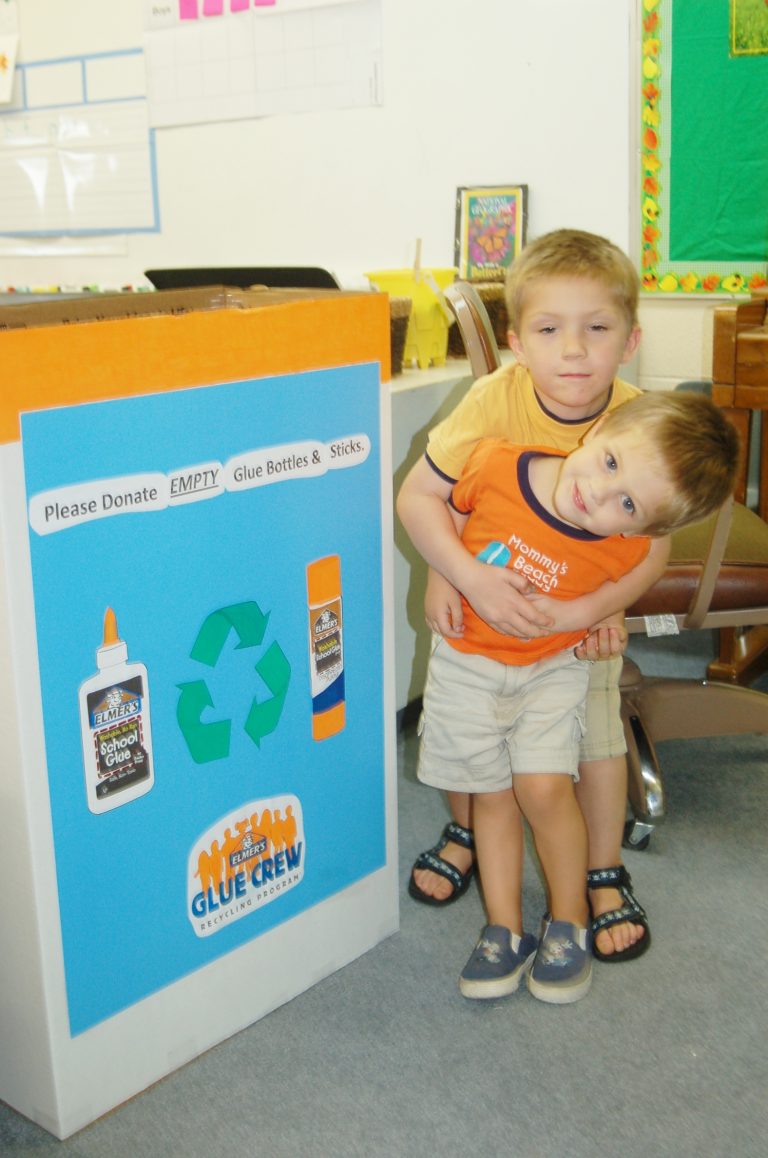 Elmer's has a new 1st Day of School app which you can download by using the QR code right on the display or by visiting their site online. I actually downloaded it on my phone before the school year started so I could upload my kids photos throughout the year since my oldest started kindergarten this year! This FREE app celebrates all of your "firsts". Your first day of school, your new school, your first teacher, your first award….anything you want to remember and is a milestone for your kids! You can add photos of anything and everything and create a sort of mobile scrapbook to remember your school year by. For every photo uploaded to www.the1stday.com Elmer's will donate one product to the Kids in Need Foundation which distributes free school supplies to families in need. Elmer's is donating up to 200,000 school supplies! 
Disclosure: I am a member of the Collective Bias™ Social Fabric® Community.  This content has been compensated as part of a social shopper insights study for Collective Bias™ and Elmer's.  #BagItForward #CBias #SocialFabric