Helping me Get through the Holidays with Best Buy & Frigidaire #InductionStar
This post may contain affiliate links, view our disclosure policy for details.
Disclosure: I received the product below to facilitate this review. All opinions are my own.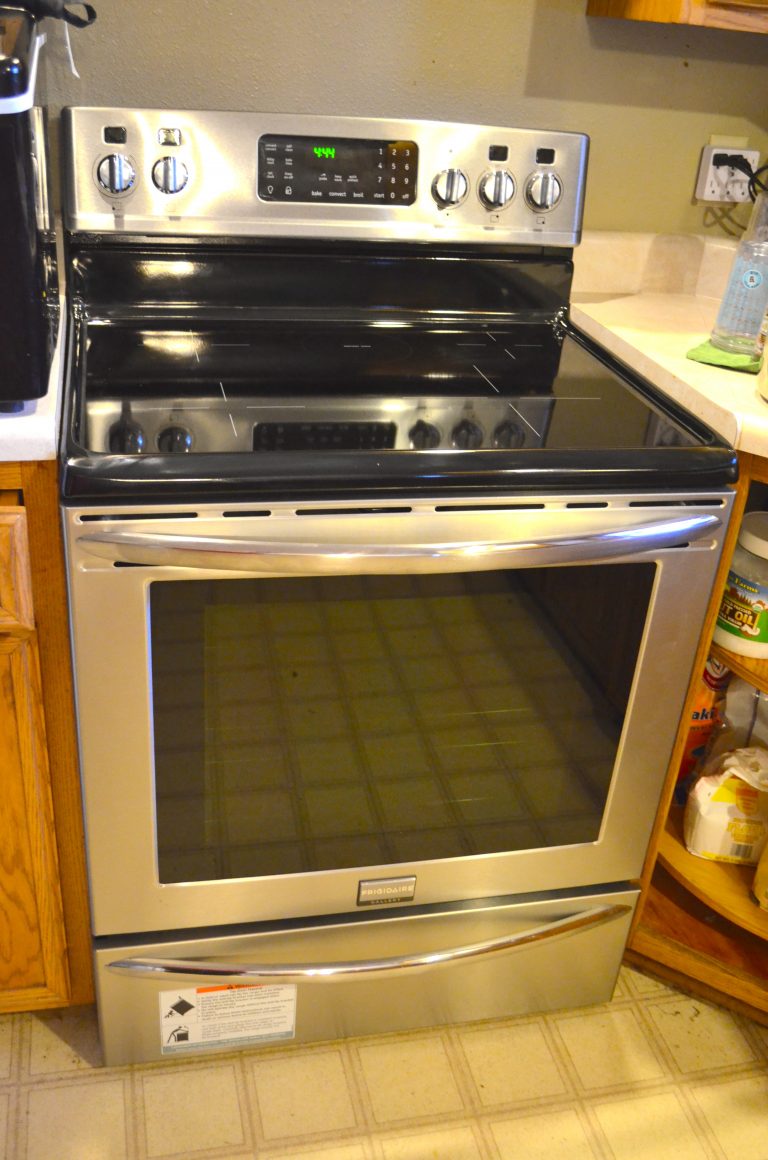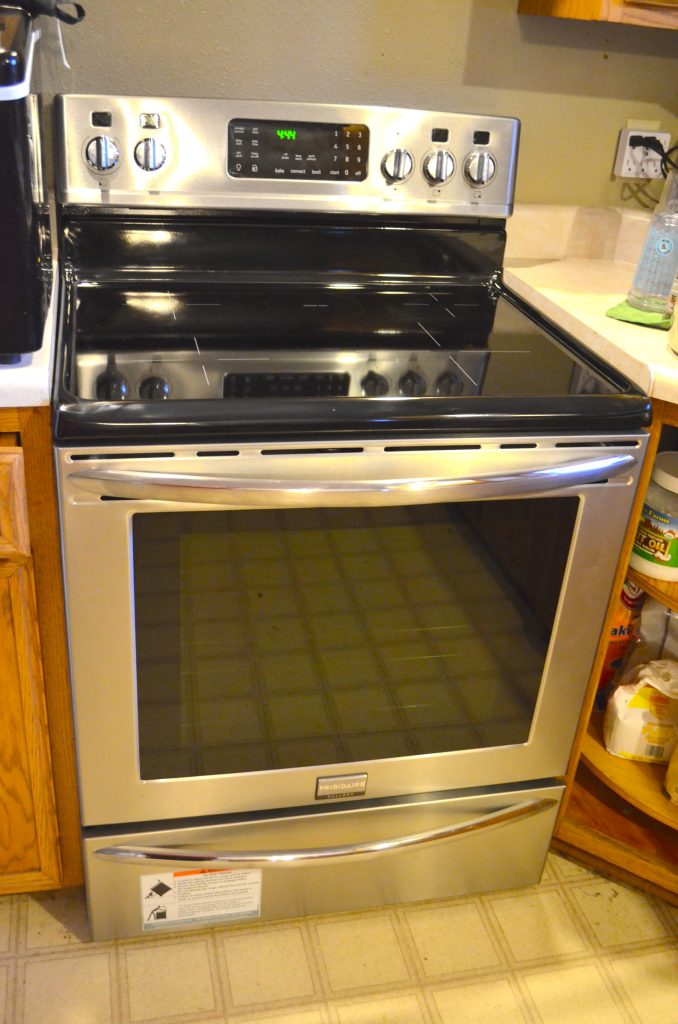 Considering an induction stove? Not even sure what that is? Read on! (Don't worry- I didnt either but now I'll never go back!) The weekend our baby was born this Frigidaire Induction Range from Best Buy showed up at my house! Over the years I have used everything from gas to electric and glass top stoves but an induction range was new for me! My mother in law was actually the first to use this beautiful appliance since she was cooking meals for my family while I was in the hospital having our daughter. All I kept hearing from her was how amazing this induction range was while I was in the hospital so I could hardly wait to get home and try it out for myself!!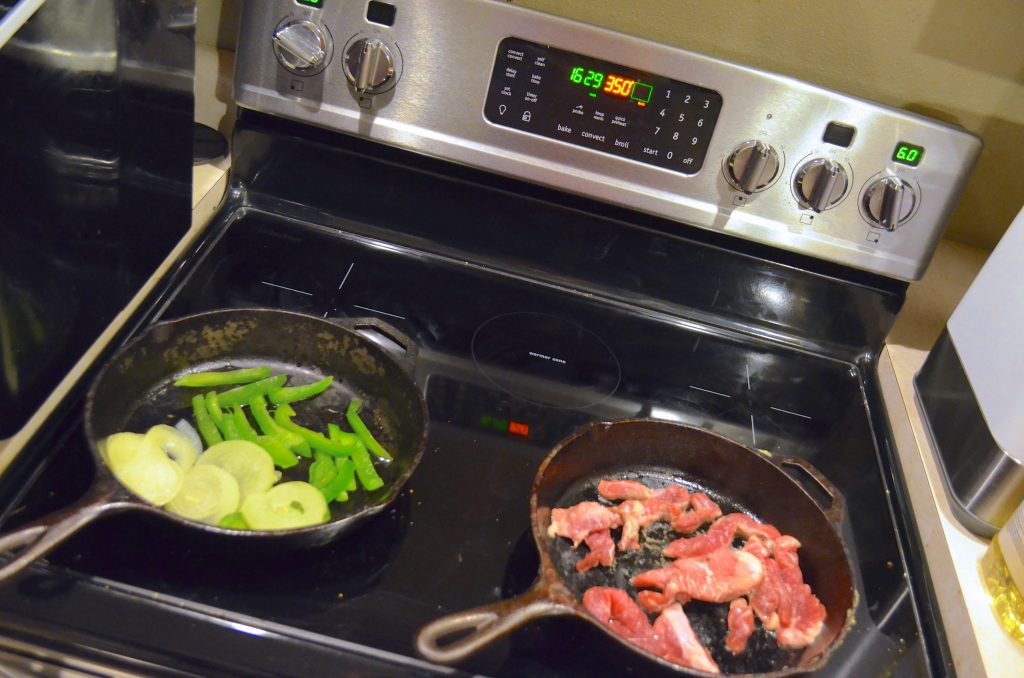 Believe it or not you actually need pots that are magnetic on the bottom (Although I love cooking with my cast iron pans!) – but don't fret! Induction-friendly pots/pans are not expensive! (although you can certainly drop $500 on a set if you really wish to) You can easily find a set comparable in price to any other set of pots/pans. We have a simple Farberware set. I was thrilled that this is a glass top stove which I prefer. I also noticed right away it had a warming area on the top which is a wonderful feature to have! Also you'll see that there is a digital pad for the cooking options and a digital AND knob area for the temperature settings on the stove top. This is absolutely fantastic because when you set it at "4" to melt something in your pot it actually stays at "4" and evenly heats. I no longer have to worry about trying to make the stove top warmer, not burning it, turning down the temp, then getting too cold.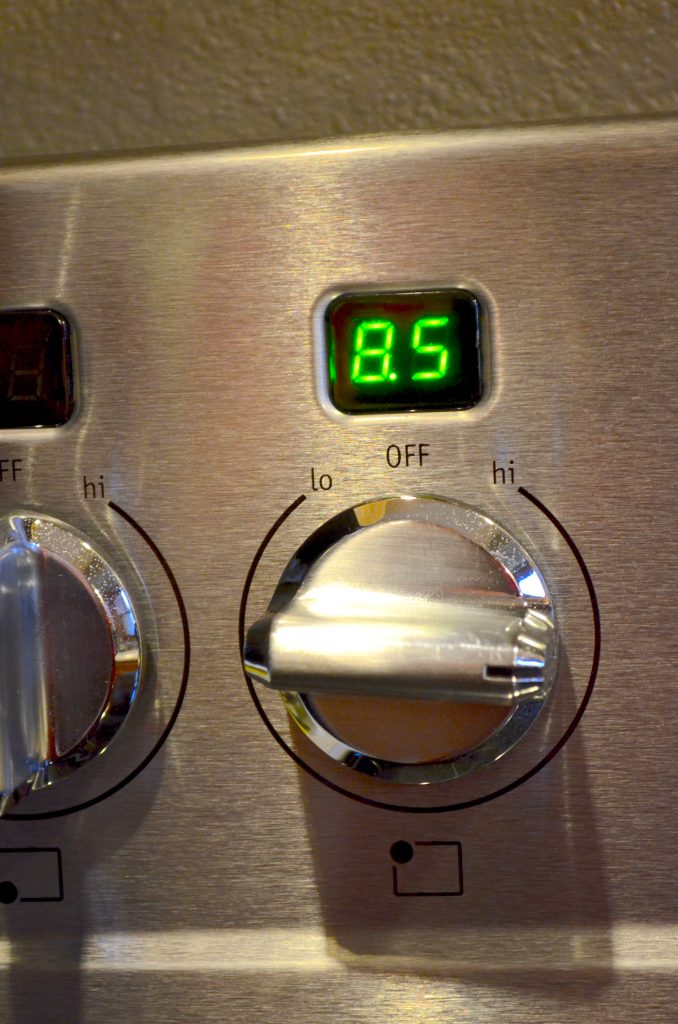 One big change I've had to make now that we have an induction range is that I actually have to plan LESS time for our dinners. YES! I can't start dinner as early as I used to because this Frigidaire induction range actually boils water in just 2 minutes or less (that's not an exaggeration either!) and I find that the inside heats up quicker too! PLUS my pots on the stove no longer boil over because the temperature stays even! AND, get this – NO more nasty crusty stains on top of my stove! That's right! I no longer fight that burnt ring around the rings on the glass stove tops!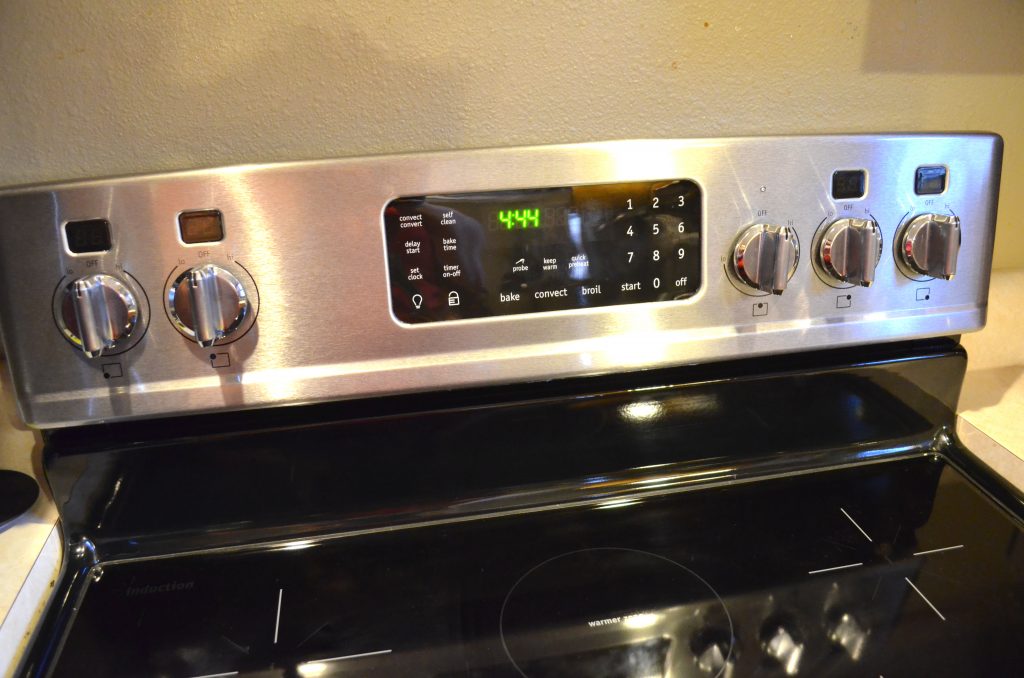 You'll notice that there are dial knobs for the temperature but there is also a digital pad above it which not only tells you the exact heat setting you've chosen so you can match your burner settings BUT it will also tell you when the stove top is still warm on top!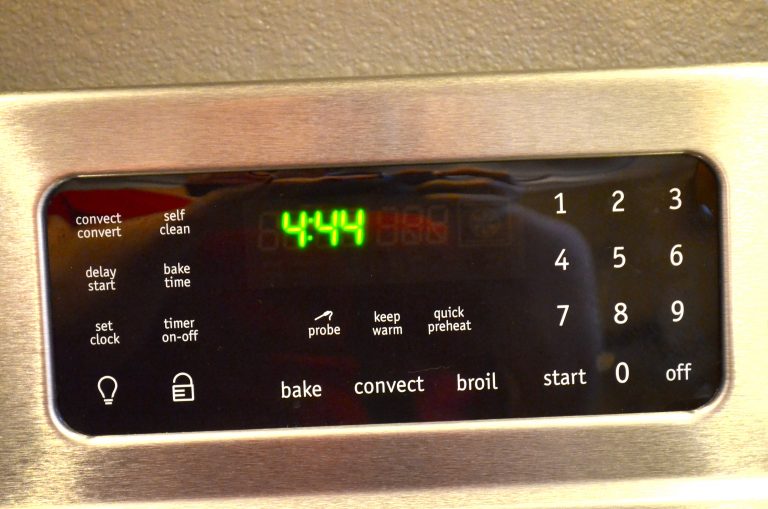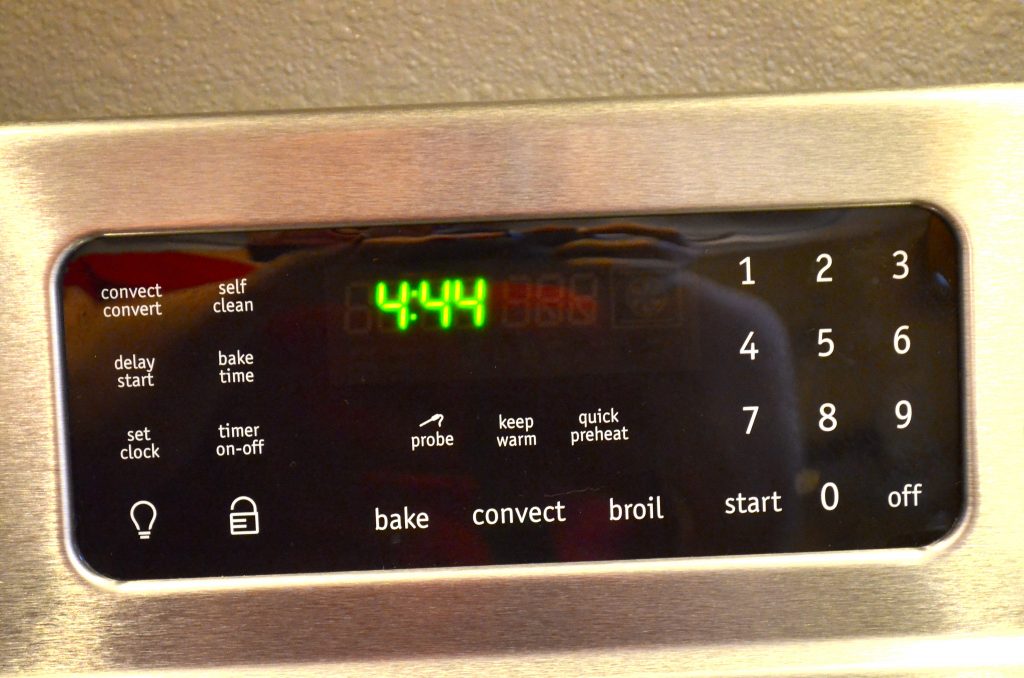 The main panel is also digital and pretty self explanatory! See that "probe" option? You can actually hook up the probe directly INTO the stove from your turkey (or other meat of choice) to monitor it's internal temperature!!! No more having to open the oven a zillion times during dinner letting the heat out just to check your meat's temperature! Talk about a nice bonus feature to have!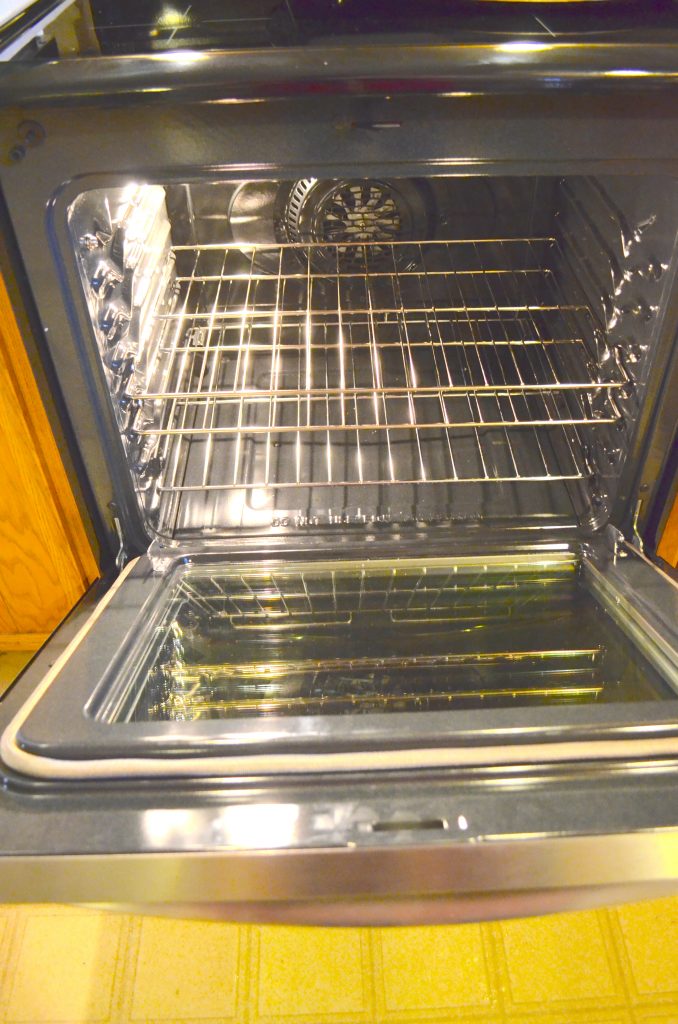 One other thing I noticed right away inside is that there are NO heating coils on the bottom of the oven. I don't know about you but I am not a "clean cooker" and I am bound to drip stuff all over the bottom of my oven. Now I just have a nice flat surface to wipe down instead of messing with cleaning around delicate coils!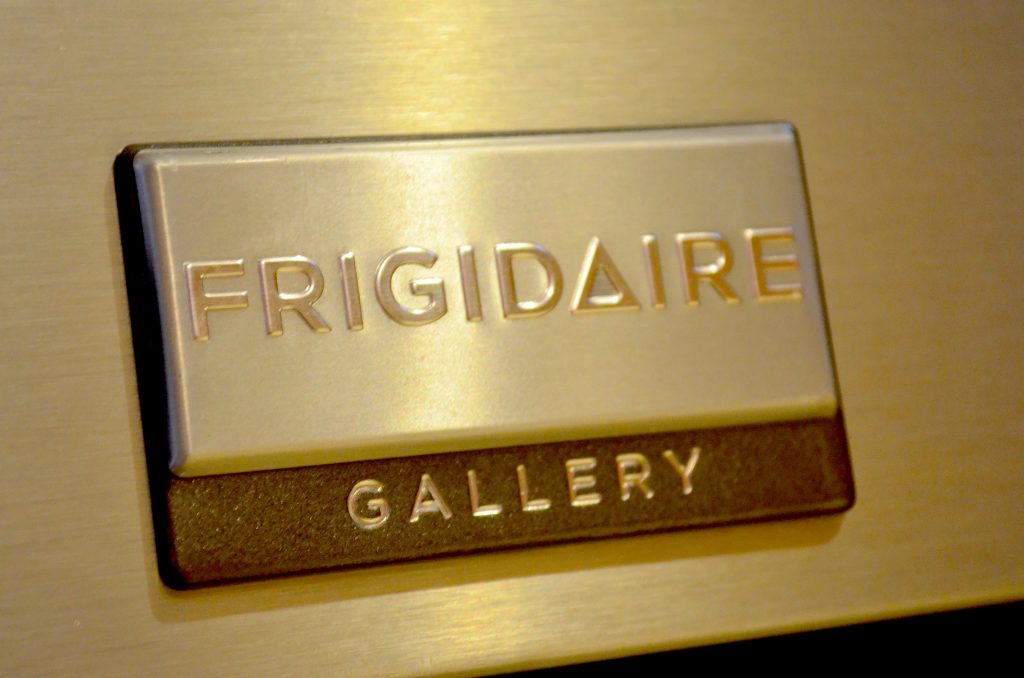 Just a FEW other nice things :
SMUDGE PROOF! No more nasty smudges on my oven!!
It's designed, engineered, AND assembled in the USA!! 
AUTO Shut off! Forget to turn your oven off? It turns itself off after 12 hours!
Sabbath Mode – Star K Certified! (kosher)
Convection Baking!
LESS Accidents! Because this is an induction range it means that only the pot gets heated (remember it has to be a magnetic pot on the bottom!) Because only the pot gets heated when the pot comes off the stove the heat does too! No more burning plastic plates or accidentally touching a hot stove! 
Don't forget to follow @BestBuy & @Frigidaire on Twitter this holiday season