Healthier Meal Choices with Philips Airfryer at Best Buy
This post may contain affiliate links, view our disclosure policy for details.
I was not compensated for this review. I received the below product in order to form my own opinions. All opinions are my own.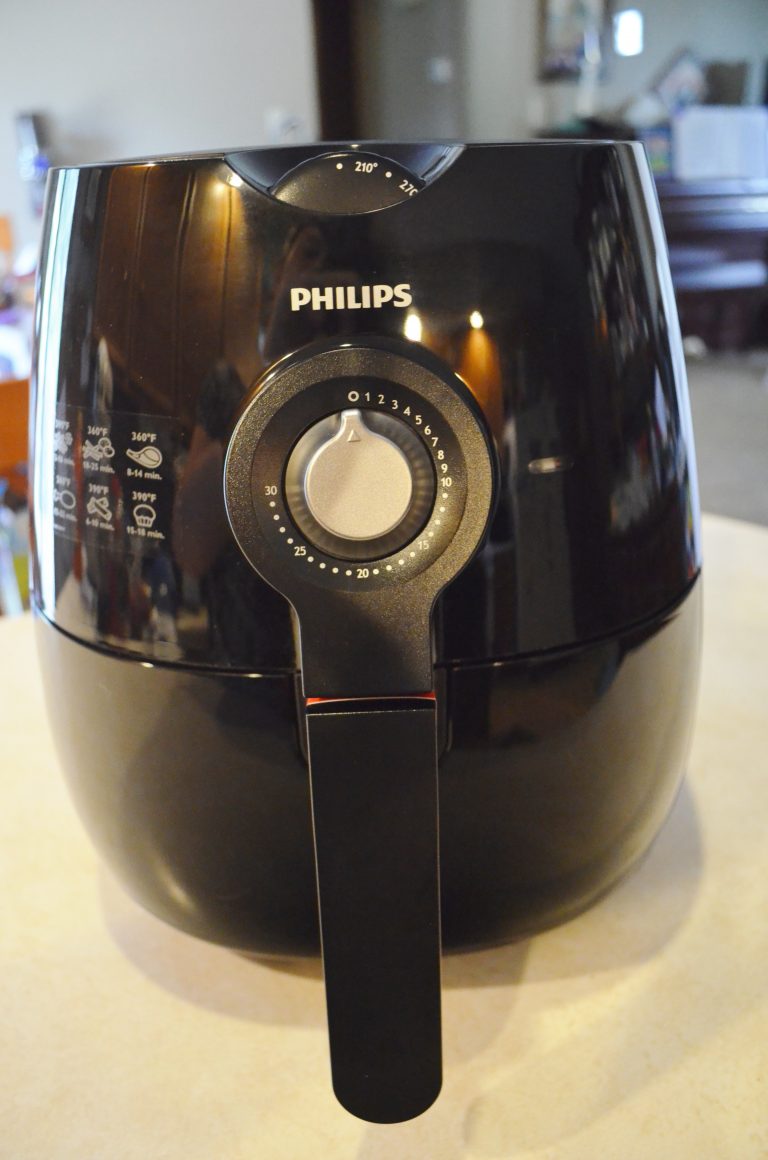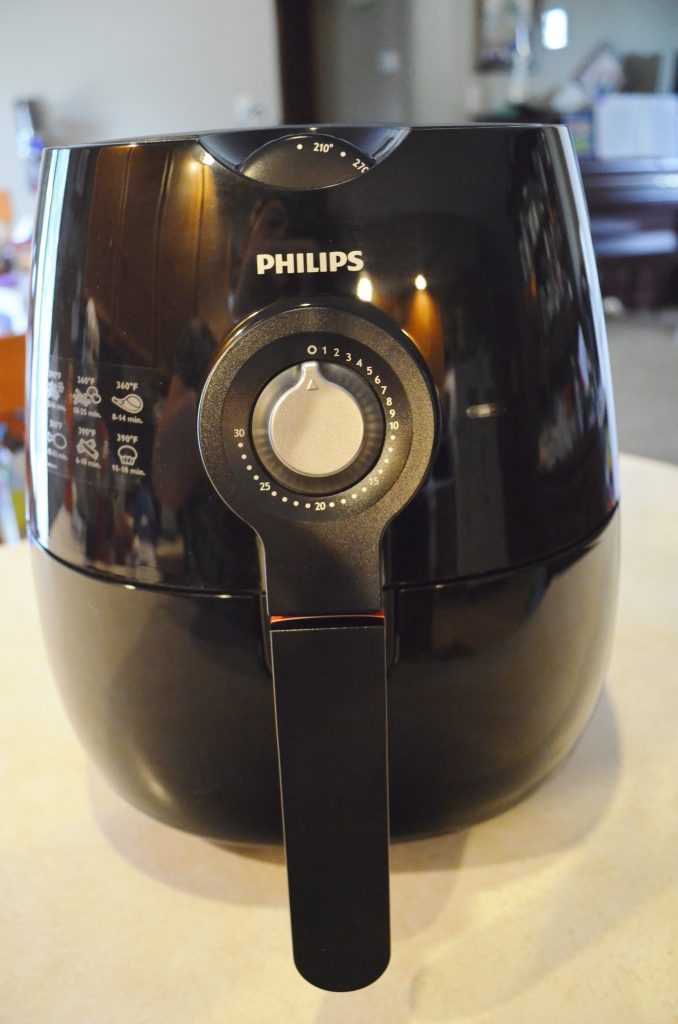 The back to school season brings on a whole new frenzy of crazy schedules and trying desperately to get back into the routine of life again which typically means we don't eat quite as healthy as we normally would simply because we don't have time to prepare meals on a crunch. One healthier choice we've been able to incorporate into our meal times is by using the Philips Airfryer multicooker
! When we first received it my husband went crazy over using it multiple times throughout the week since it was SO easy. Now, I've recently been diagnosed with gestational diabetes so we're welcoming any way to eat healthier! I LOVE that this product includes a (nice!) recipe book with it!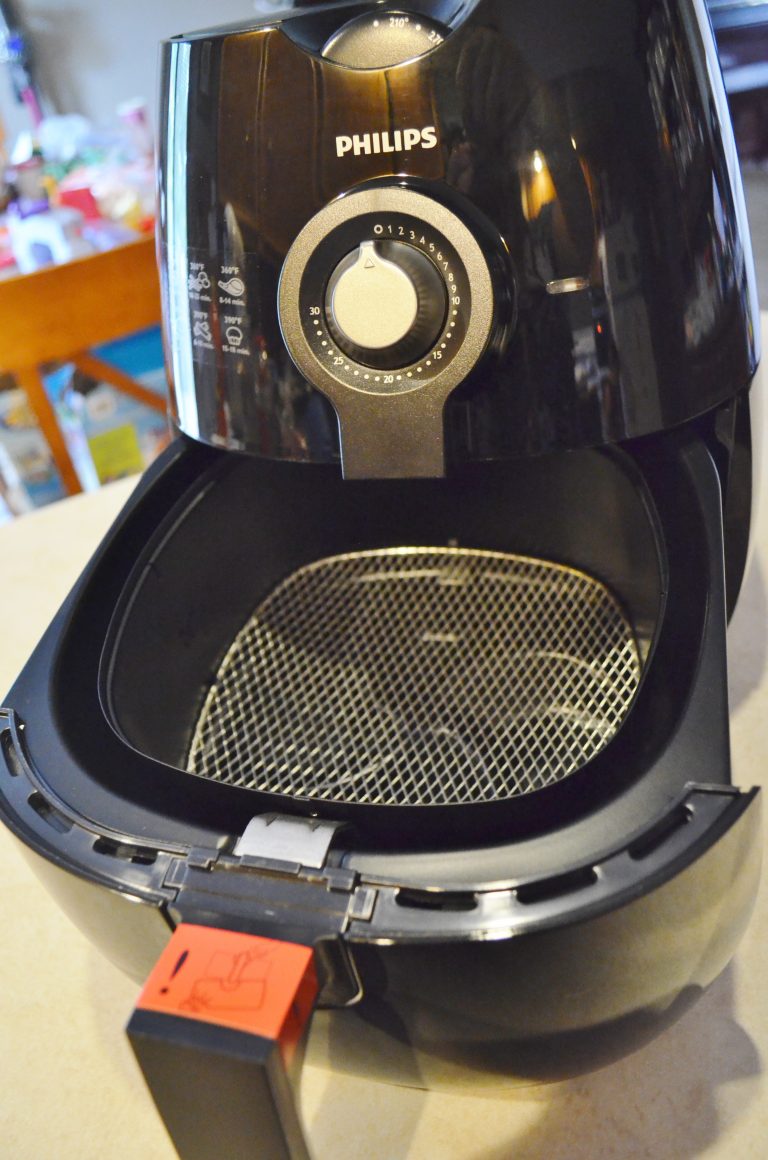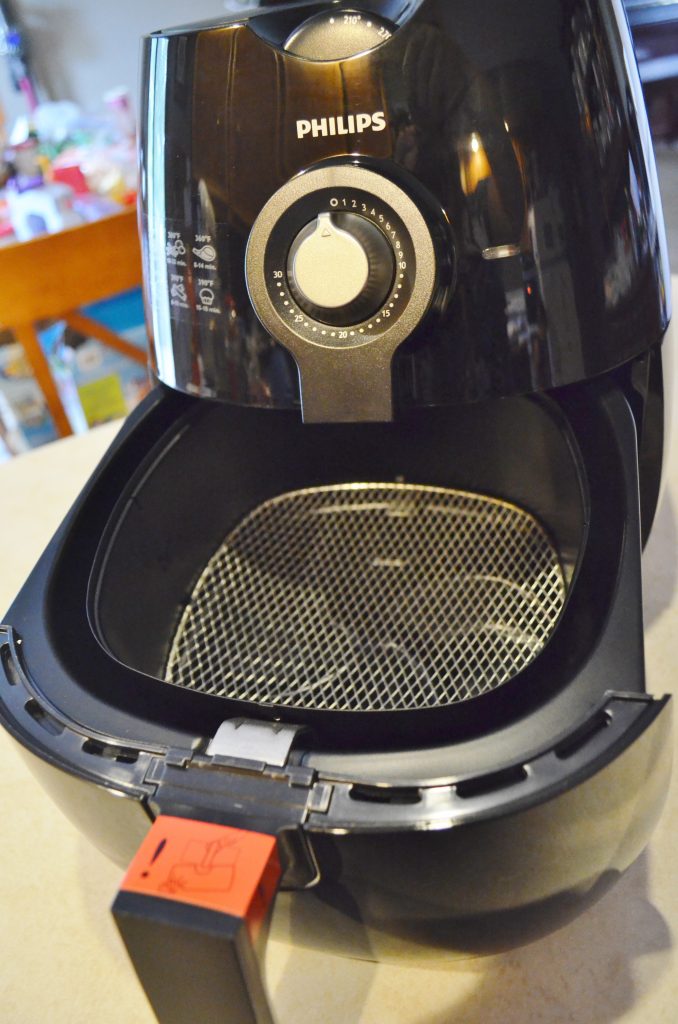 We are currently a family of 4 (soon to be 5!) so I was a bit skeptical when I saw how small the inside of this multicooker looked. After all, I've got 3 guys to feed at home and they all come with a hearty appetite regardless of age. In case you're not familiar with the idea of an airfryer this multicooker makes your food with Rapid Air technology, which means that it cooks things basically with hot air. Because of this you need less oils/fats for frying/grilling etc. – usually a tablespoon or less. Honestly we have a little oil spritzer bottle and a few small sprays with it is enough for just about anything we are cooking!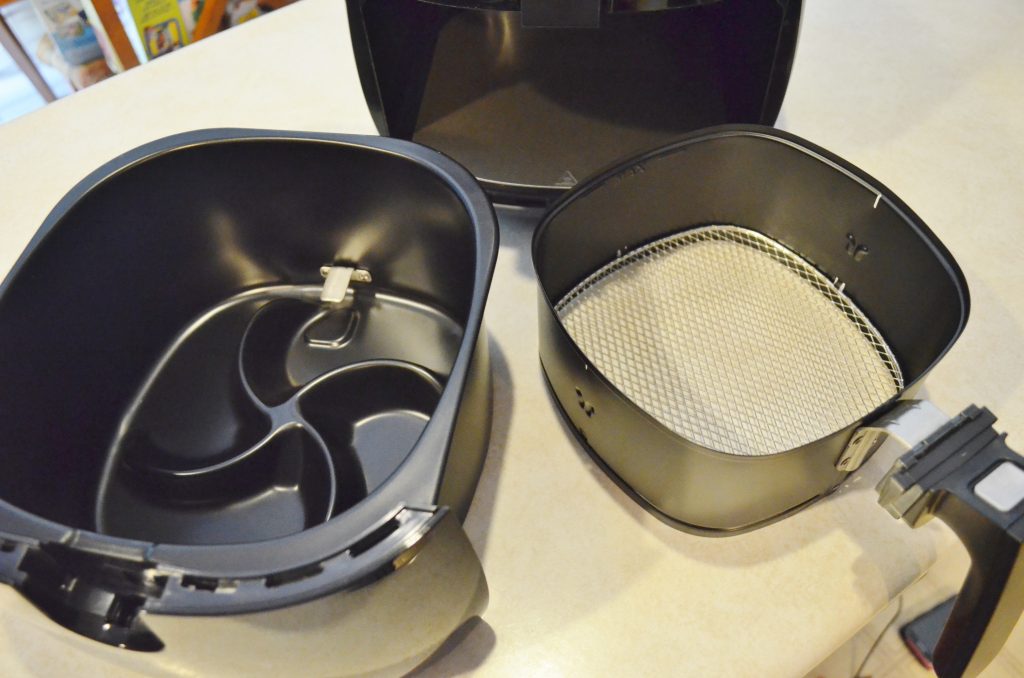 The basket which holds the food comes out very easily for cleaning and the nonstick "drawer" that holds the mesh basket it dishwasher safe which saves us a ton of time! Just make sure that when you place your food in the basket you try to separate it out as much as possible since the air circulation is key to cooking your food! You don't want to pile up so much food that the air can't flow through and cook everything!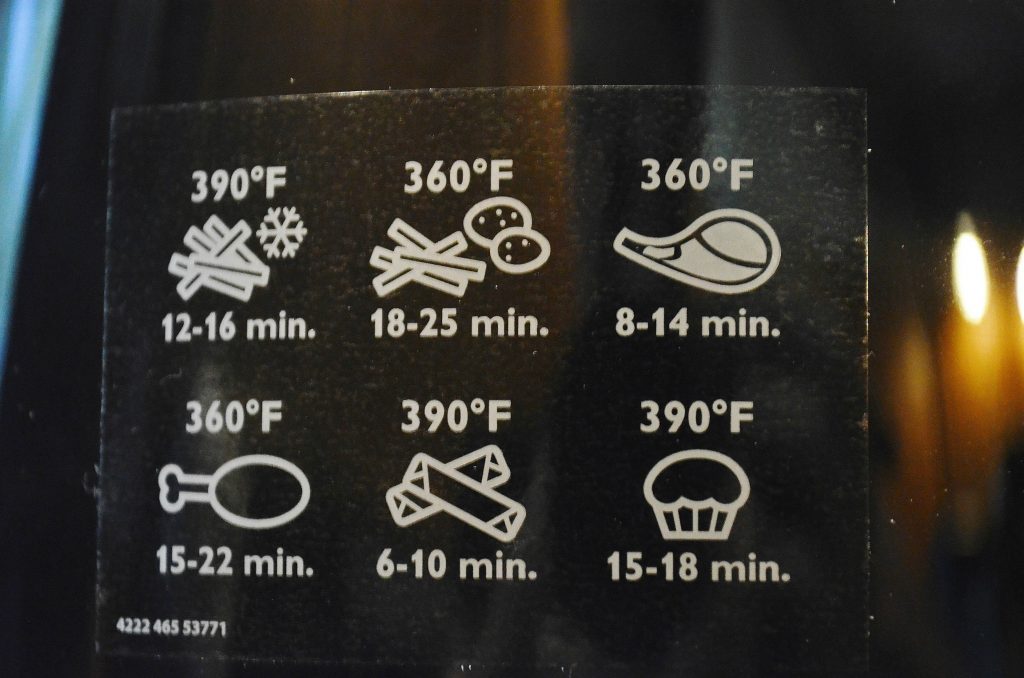 Right on the front of the Airfryer is a "cheat sheet" of various foods with their temperatures and times to cook which is a serious life saver. I'd never remember all of that info on a whim without needing to look it up!! We seriously live by this little chart on the side of the machine! You'll notice that you can heat it up to 390* F. Plus the machine automatically shuts off when it's done so you don't have to worry about accidentally leaving it on too long.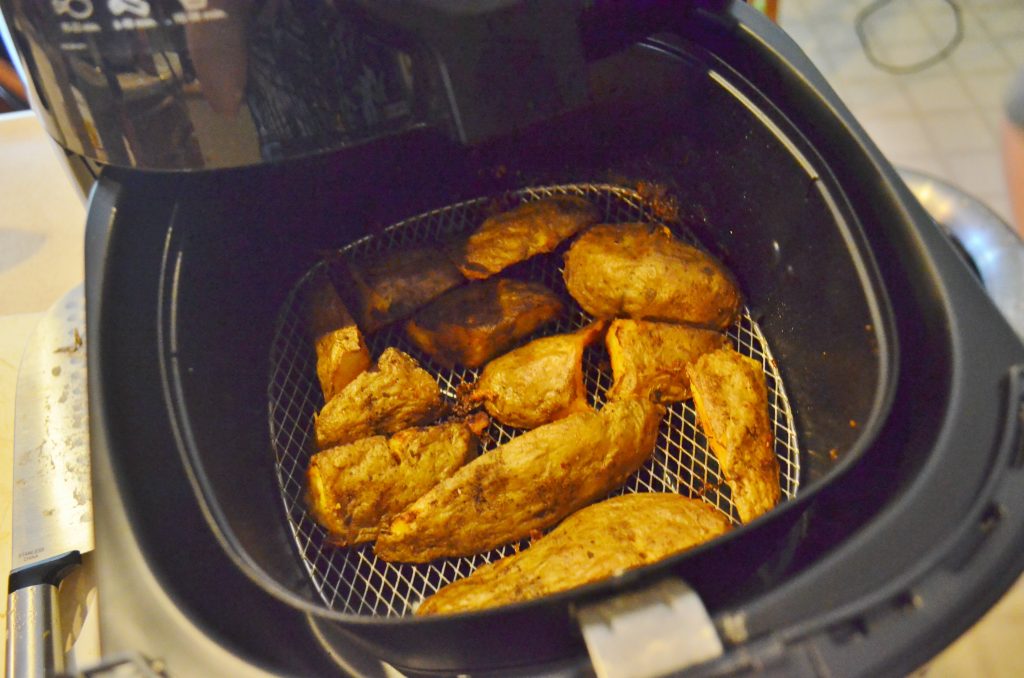 Although I'm not sure how well your food would turn out if it had a super runny batter we sure love making potato wedges in it!! We have also made this awesome mashed potato balls coated with breadcrumbs that turned out wonderfully!  You can cook meats, veggies, and even bake in it! Although we typically use it for side dishes we do like to cook our chicken in it too!
Ideally this is perfect if you have 2-3 in your family although our family of 4 (soon to be 5!) still uses it! The Philips Airfryer really couldn't be easier to use. It is a little pricey (running about $199) but it's a good quality kitchen appliance that fits into our kitchen nicely and looks sleek when not in use. It's really so easy our kids help us set it up for cooking and can easily read off the "cheat sheet" on the front with the recommended temperatures. If you're looking for a good quality airfryer that's easy to use, easy to clean, and you can just set and go this is a great choice!