Halloween Safety Tips & APPS for Trick or Treaters #BetterMoments
This post may contain affiliate links, view our disclosure policy for details.
Disclosure: This post provided as part of the U.S. Cellular Better Moments Blogger Brigade.
Even though I trick or treat with my kids and always have them in sight I am always cautious for their safety. Although I'll admit, by the time I'd turned 8 I went out trick or treating for hours without my parents and never thought twice about it! Thankfully in this world of technology there are apps that can help you and your trick or treaters stay safe no matter who they are trick or treating with or how late they are out! Especially when the only thing on my kids minds on Halloween is having fun and hoarding candy! They aren't quite as anxious about safety as parents might be! And if you have teens that are out at Halloween parties I'm guessing it's not so cool to have their parents lurking around the corner!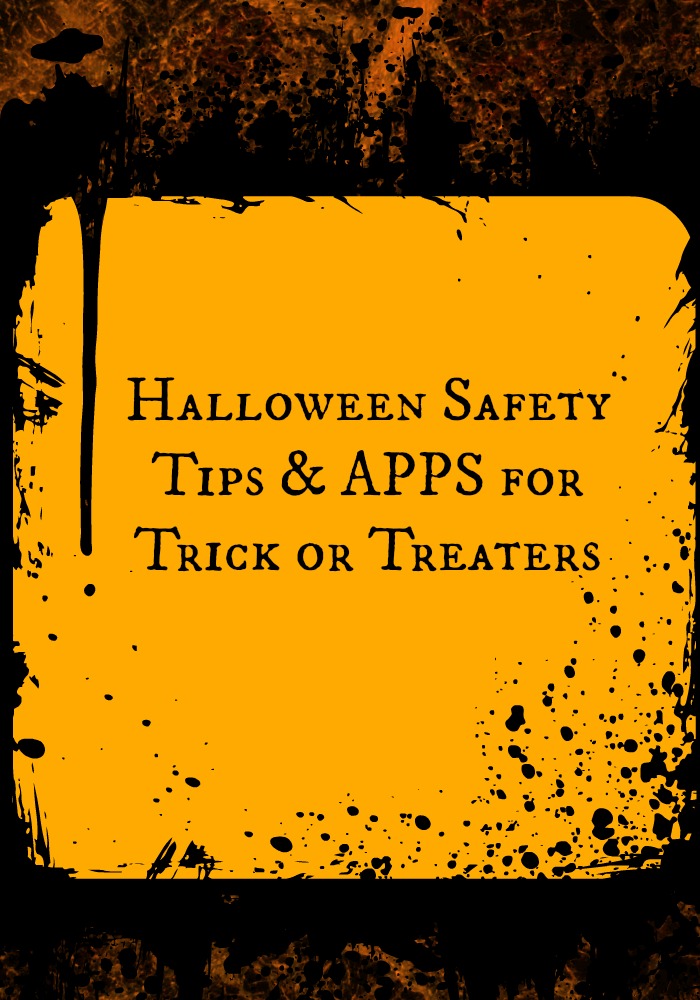 TIPS & APPS to Establish Safety Precautions:
1. First of all, if your child or teen has a phone sit down and sign this phone agreement contract with them that establishes the boundaries and rules for everyone. Sometimes paper seems more binding to them!
2. Set an alarm to go off when you want your child to check in and/or come home for the evening.
3. Install a flashlight app so it can be used when crossing roads and driveways.
4. Program emergency numbers under ICE in case of an emergency for quick contact.
5. Use the Family Locator APP. It helps you keep tabs on your kid's locations in real time and offers alerts when they reach their destination as well as when they enter any unsafe areas.
6. Red Panic Button APP – This one is a true EMERGENCY feature enabling your kid's to contact you at a moment's notice. Just press the button and it sends a text and email containing a link to Google Maps of your child's location as well as their GPS coordinates. This info will be sent to everyone in the panic contact list.
7. FBI Child ID APP – This FREE app is one you don't really want to have to think about but you'll be glad you did. It stores photos & vital information about your children so if the worst does happen you can provide photos and information to first responders.
8. GHOST Radar APP – OK – this one isn't totally necessary but is really fun! (and free!) Introduce a little paranormal fun into your kid's night by taking various readings alerting you to possible paranormal activity.
9. With younger children especially, even if you are trick or treating with them, consider a method of having them hold on to your phone number, name and address in the event that you are somehow separated. Whether you write a label and stick it inside their shirt or costume, write it with marker on their arm, or make them an ID bracelet for the night – you'll feel better knowing that if you somehow were to get separated your child will remember how to contact you.