Glow in the Dark Camping Lantern Hack for Kids
This post may contain affiliate links, view our disclosure policy for details.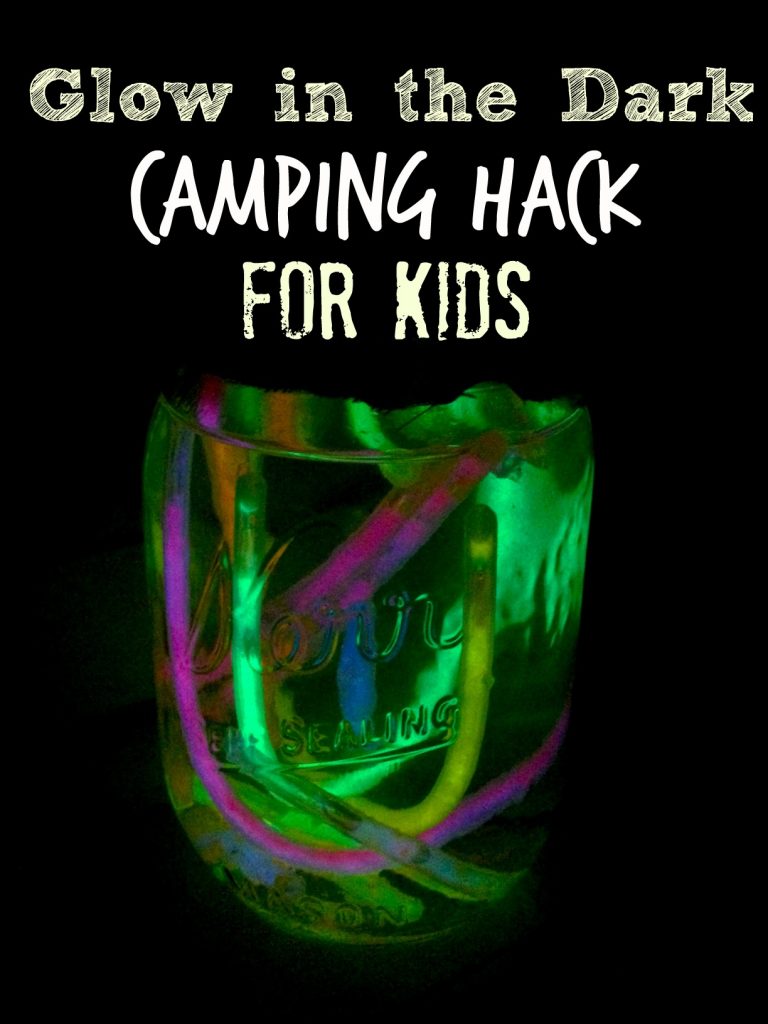 We LOVE camping and if you've ever been camping with your kids you know it gets pretty dark outside! Instead of letting their flashlights burn all night for them to fall asleep why not let them make their own camping lantern hack! It won't take much room to pack and you can store other things inside the mason jar while in transit! These also make good "firefly jars" to mimic the glowing lights of bugs.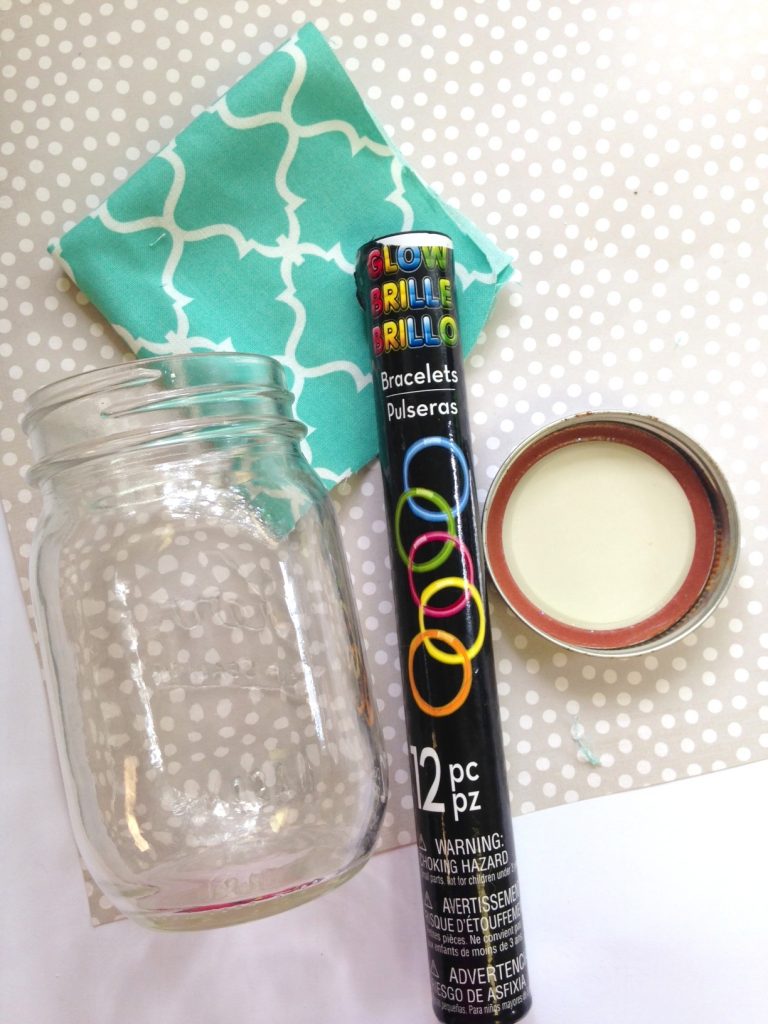 Supplies needed:
Mason jar with lid
Scrap fabric in choice of colors/patterns (optional)
Water
Assorted glow sticks
Scissors
Old newspapers or towels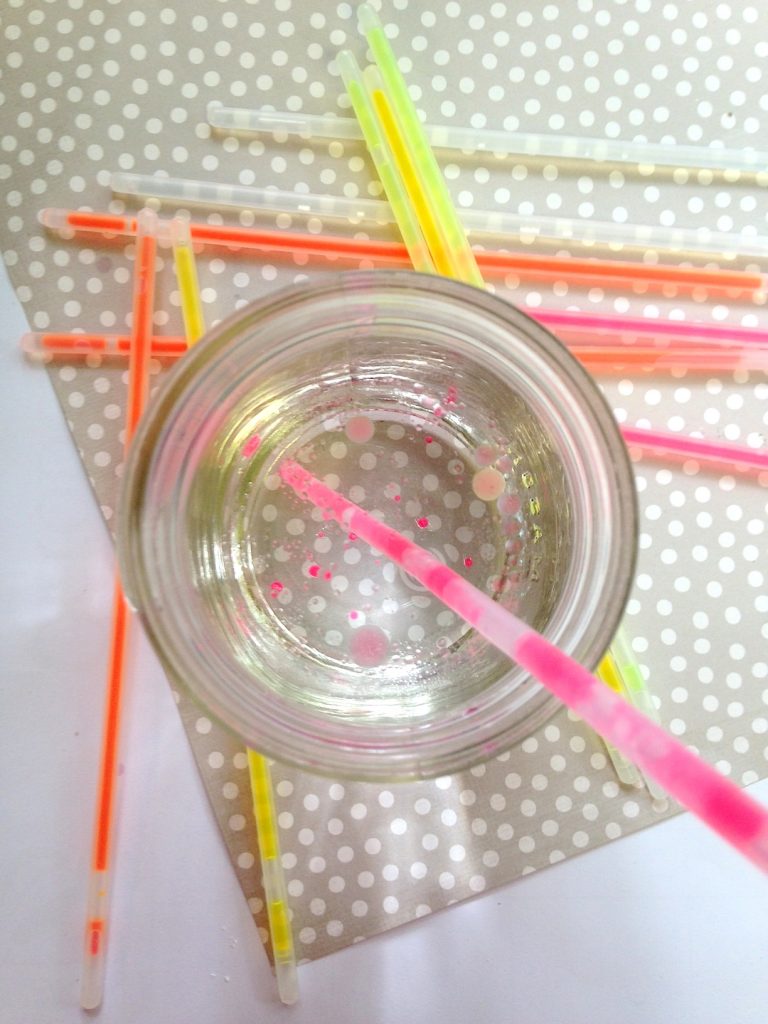 DIY Camping Lantern Directions:
1. Begin by filling your mason jar up with water.
2. Take the glow sticks
and activate them by bending them. Shake them to get the mixture activated.
3. Using your scissors, cut the glow sticks into segments. Drop them into the water. If you wish, you can shake some of the mixture into the water. NOTE: This is where your paper towels or old newspapers will come in handy. Do all of your cutting over the paper so if any of the mixture drips you will catch it.
4. Continue adding glow sticks
until the jar is nice and full.
5. Replace the lid. Add a small scrap of fabric over the lid and cut it to fit. Replace the ring tightly.
Your glow stick camping lantern is now ready to be enjoyed. Take it outside and watch it glow in the night! It should last for several hours until the glow sticks run out which is perfect for letting your kids have a little light to fall asleep to while camping.
This awesome DIY Fashion Composition Notebook makes a great nature or camping journal!