Beautiful Handmade Gift Idea for UNDER $5!
This post may contain affiliate links, view our disclosure policy for details.
Homemade DIY gifts are a fabulous way to extend your gift giving in a thoughtful way. Some time ago I purchased about 20 canvas frames from Michael's Craft Store – I combined their sale with one of their coupons and paid under $1 for each canvas! These little canvases have come in handy over the years for special kids crafts (see our melted crayon craft) as well as gifts! I decided to make personalized canvas art as gifts for the holidays this year.
You'll need:
masking tape
acrylic paint
paintbrush
canvas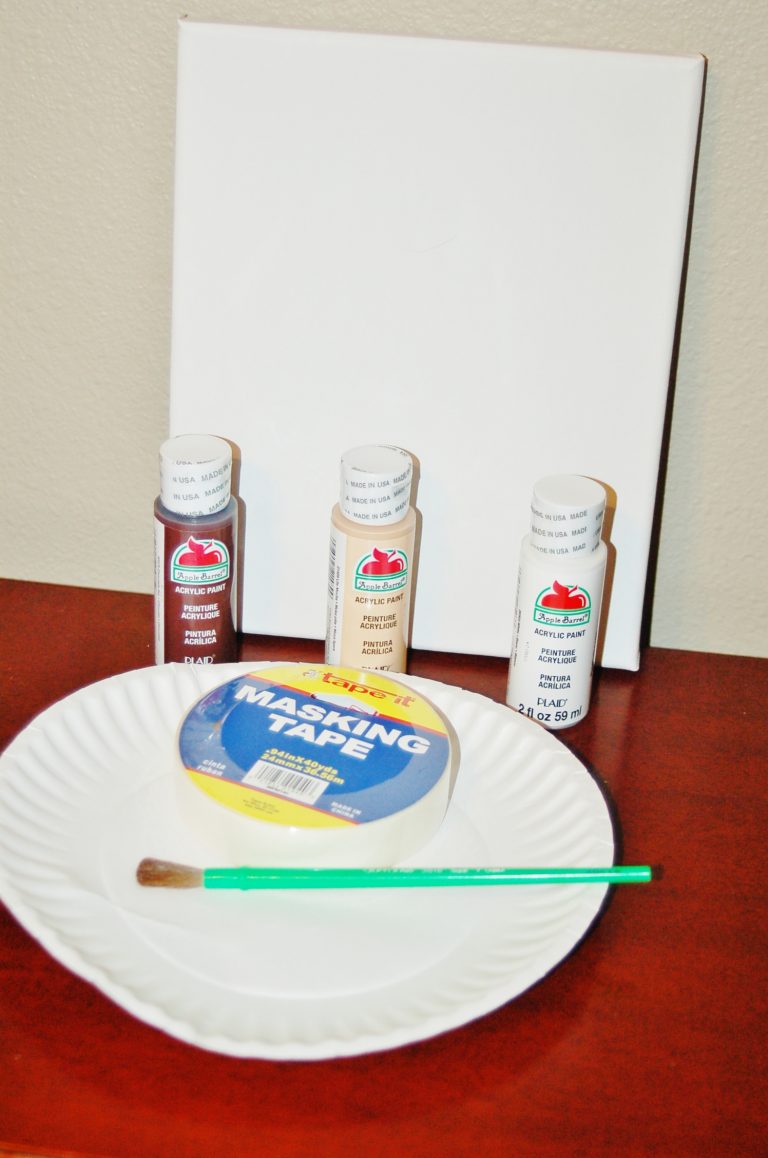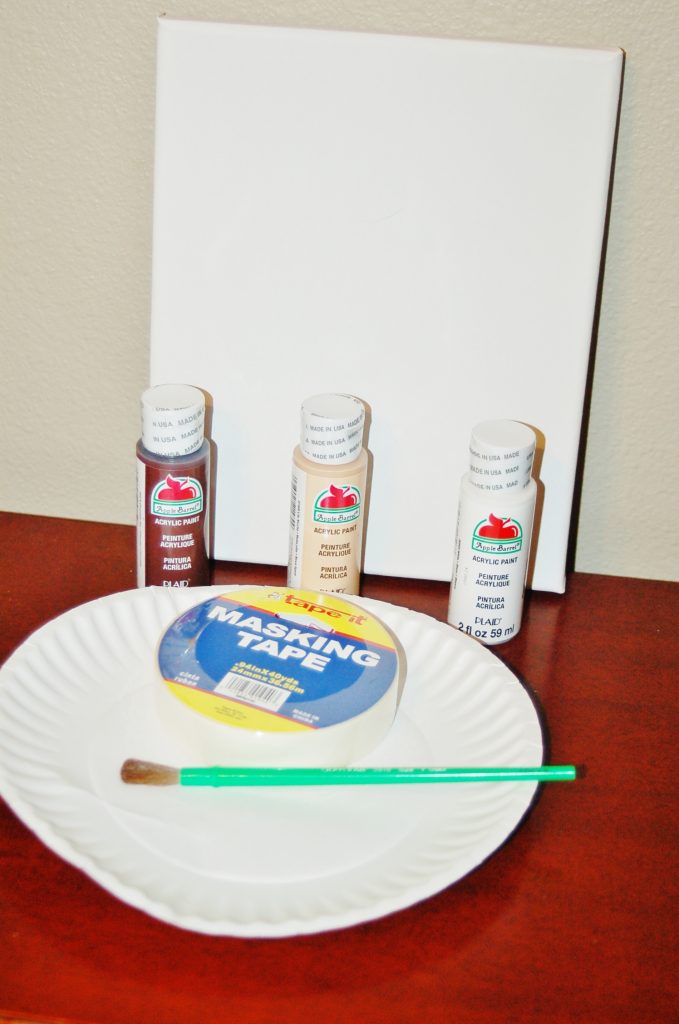 Decide who you want to make a canvas for, and what letter you want to design. It could be the first letter of a baby's name, the last letter of a family name, etc. Take your masking tape and form that letter directly onto the canvas – don't worry, it was will be very easy to pull off later!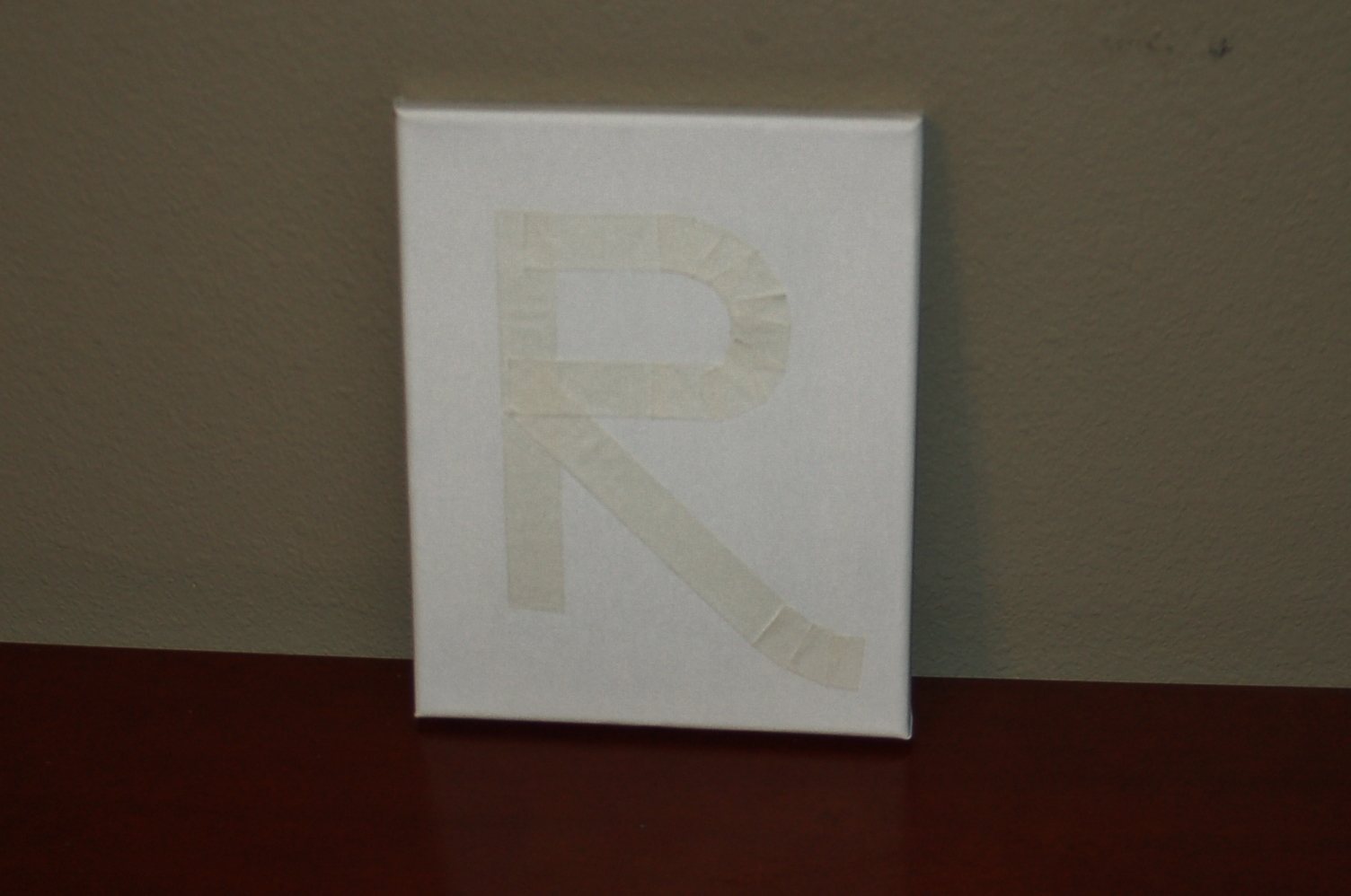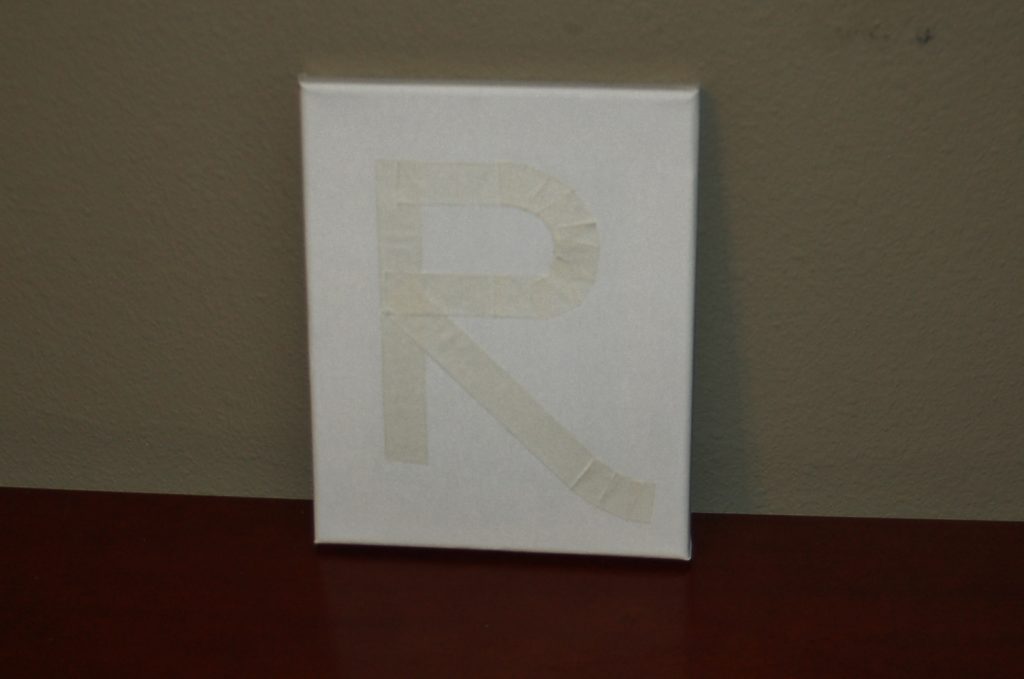 See the "R" I designed here? I decided to go with a unique style on mine!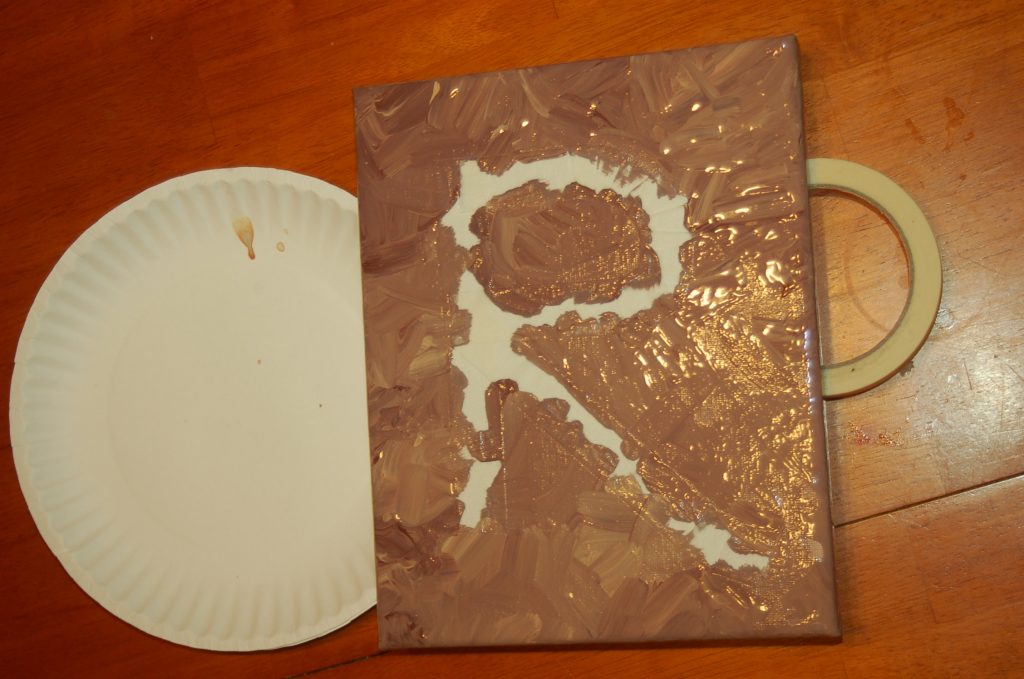 Next you'll want to come up with the color(s) you want to use on yours. I knew this particular canvas would go against a sage/spa green color so I thought a brown mixture would be perfect!! Paint the canvas and let it dry completely.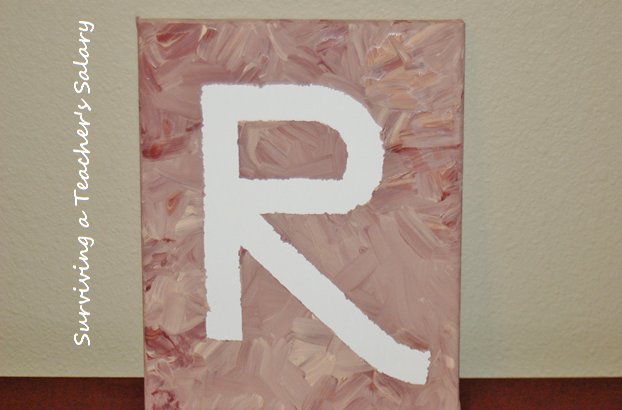 Once your paint is dry pull off the masking tape and voila! Your masterpiece is completed! If you're making a canvas for a kids room consider embellishing it with some extras such as glitter, feathers, buttons, or even nuts and bolts for a boys car room! Get creative!! The entire gift cost me under $1 and took less than 30 minutes to make! (minus the drying time of course!) Without a sale or coupon you can easily do this project for under $5 at full cost.
 Do you make your own holiday gifts? I'd love to hear about it! Just leave a comment below sharing your gift idea!