Giant Magnetic Gallon Set from Learning Resources Review
This post may contain affiliate links, view our disclosure policy for details.
It is back to school time and that means ALL those fun awesome products that you would love for your classroom or as a homeschooler begin to surface! Check out this great hands-on Giant Magnetic Gallon Set that I received from Learning Resources.
You guys know I love anything hands-on for students so I have of course fallen in love with this set.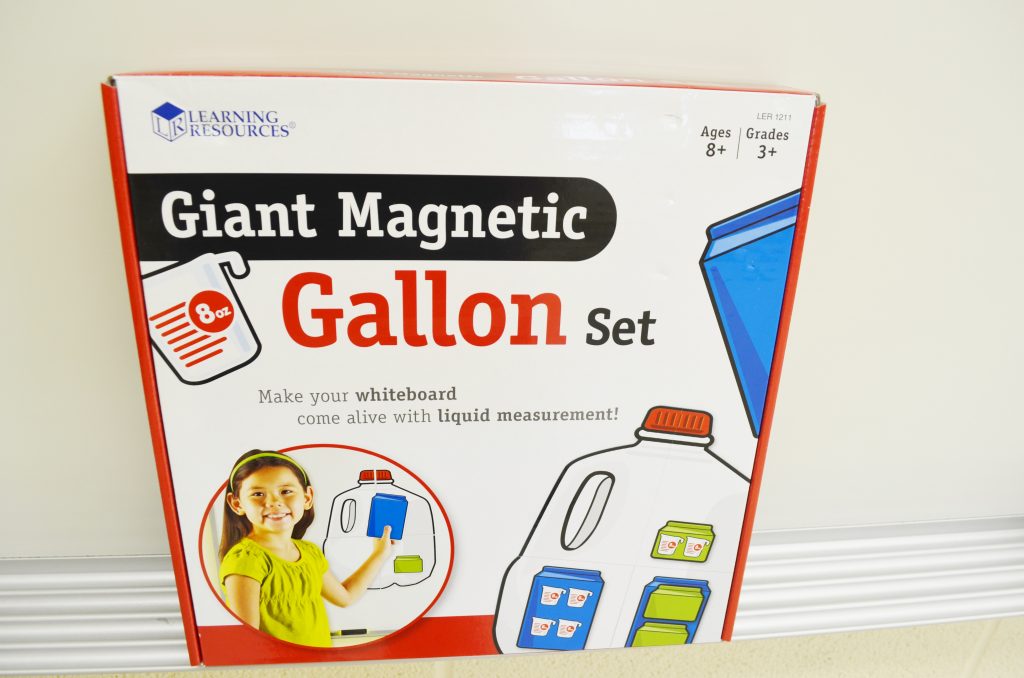 The Giant Magnetic sets from Learning Resources are SO perfect for hands-on and classroom use. They have other great Giant Magnetic Sets which include everything from life cycles to solar systems and more!
Their Gallon set comes with 36 pieces and includes 4 pieces of a gallon jug, 4 quarts, 8 pints, 16 cups, 4 labels (pint, gallon, quart, and cup) and of course an activity guide.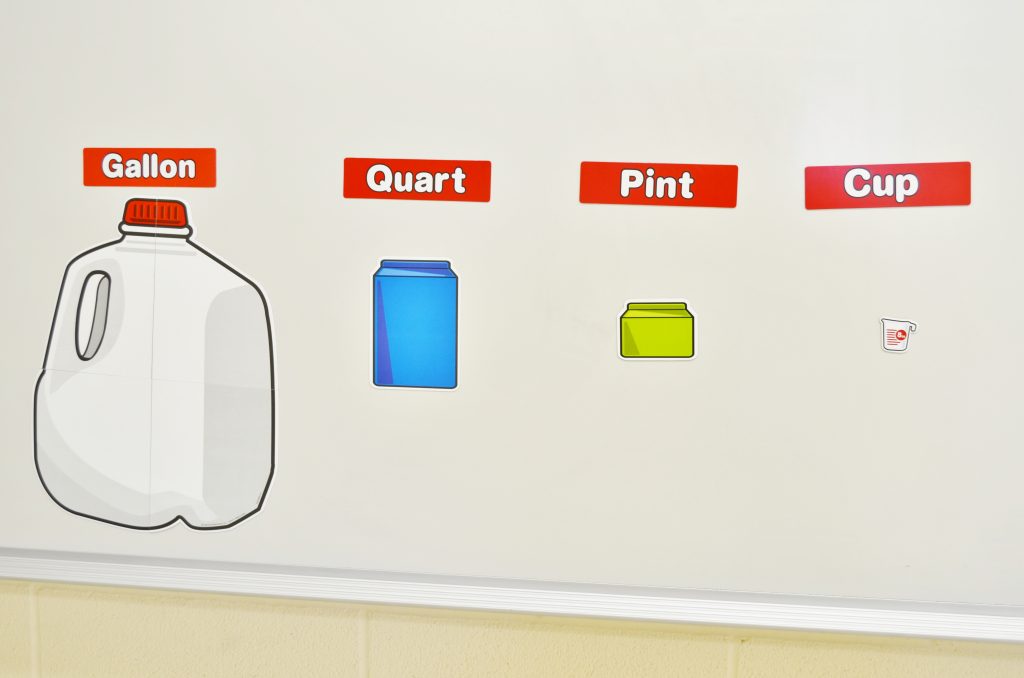 I love that the measurement labels are included to clarify which container is which for students who are just learning the sizes. I also love that the containers are sized perfectly so that you can place them on top of the next larger size in the correct increments.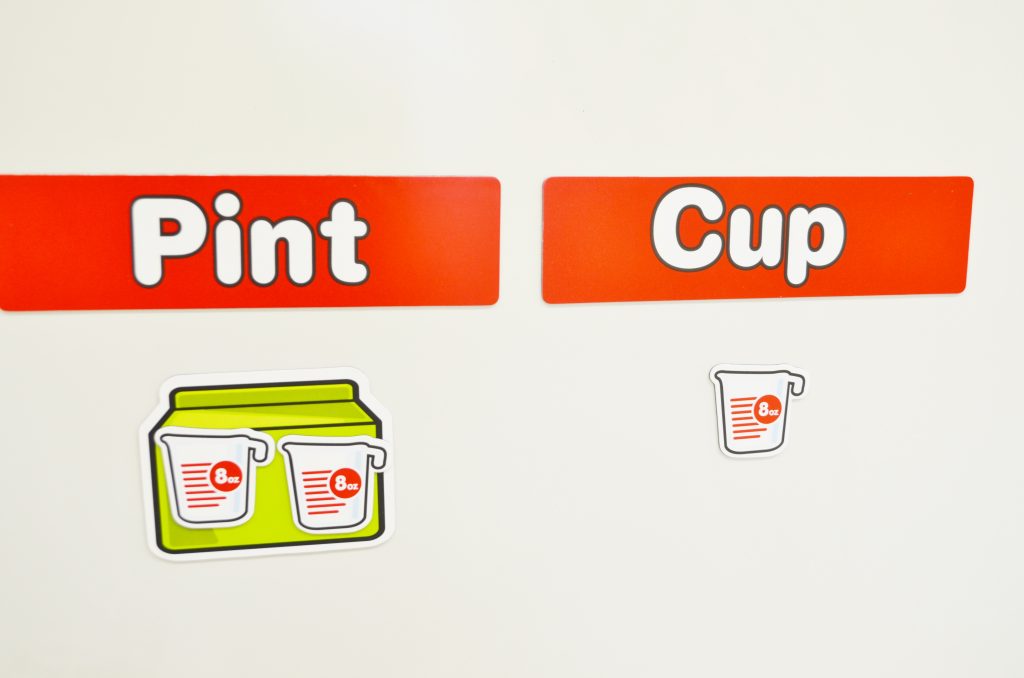 For example – there are 2 cups in 1 pint. And 2 cup magnets fit perfectly inside 1 pint magnet. It's a great hands-on visual demonstration for the students to not only see the containers on top of the others but for the students to actually place two cups on top of a pint magnet.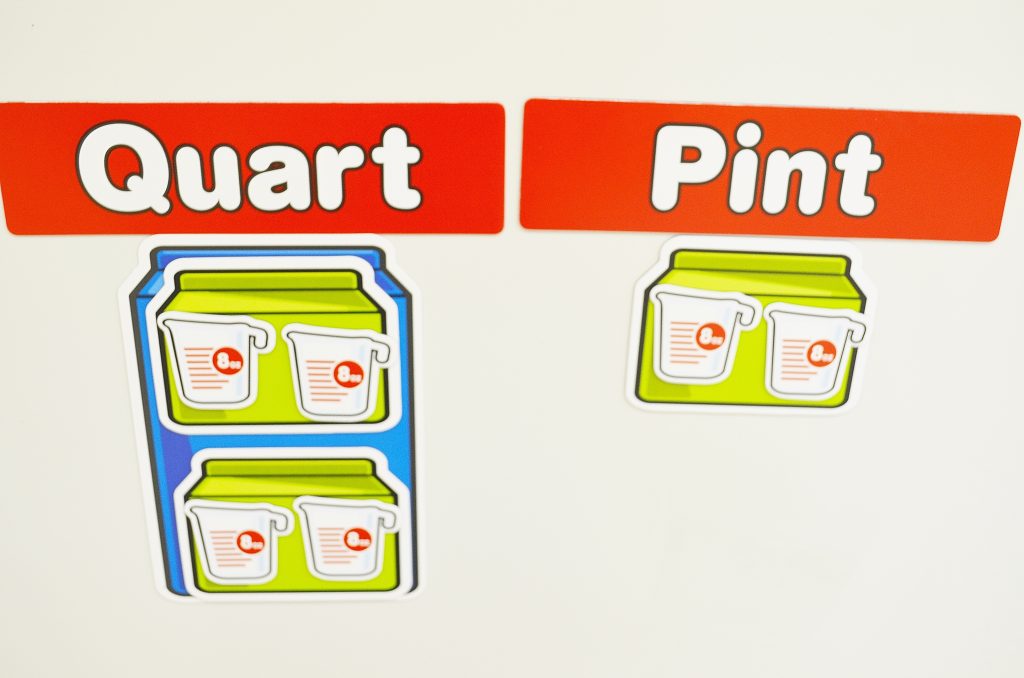 All of the magnetic container sizes are like this and you can actually stack them all on top of each other! They are thick enough to grab off of the board pretty easily and large enough that you can easily see them from the back of a classroom.
As with all of the other giant magnetic sets that I own from Learning Resources these are plenty durable for classroom use and come in a thin box which is easy for storing! I already have a few teachers excited to use this during the school year at our school but for now we've been working with my son on the different measurements. I loved placing it on the whiteboard because I could create my own "equations" that he had to fill in like:
1 Gallon = _______ Pints ?
1 Quart = _______ Cups ?
I definitely recommend this set and any of the other Learning Resources Giant Magnetic sets. Superb products and WAY better than trying to make your own set! (not to mention nicer looking too!)
Disclosure: I was not compensated for this review. I received the above product to use in order to form my own opinions. All opinions are my own.