Gentle Clean on Kid's Not-So-Gentle Messes GIVEAWAY #PampersWipes
This post may contain affiliate links, view our disclosure policy for details.
This review was made possible by Double Duty Divas and Pampers. I was provided the featured product free of charge to facilitate my review, but all opinions are 100% mine.
As a parent or a teacher I don't even have to tell you how MESSY kids can be! Whether it's puking kids or spilling paint – the kind of messes that can occur with kids around can get pretty hairy! I have lost count the number of times my babies had complete diaper blowouts – and of course it was always while we were out! Or when they got sick and "thought" they were in the bathroom in the middle of the night…..yeah you know what I'm talking about! One of my favorite brands for babies especially is Pampers and now that we are expecting our 3rd kiddo I have already started stocking up on the Pampers Sensitive Wipes and newborn diapers! But for this campaign I wanted to pay it forward to another mom and give the "Gift of Gentle Clean", because goodness knows messes from kids are usually not very gentle!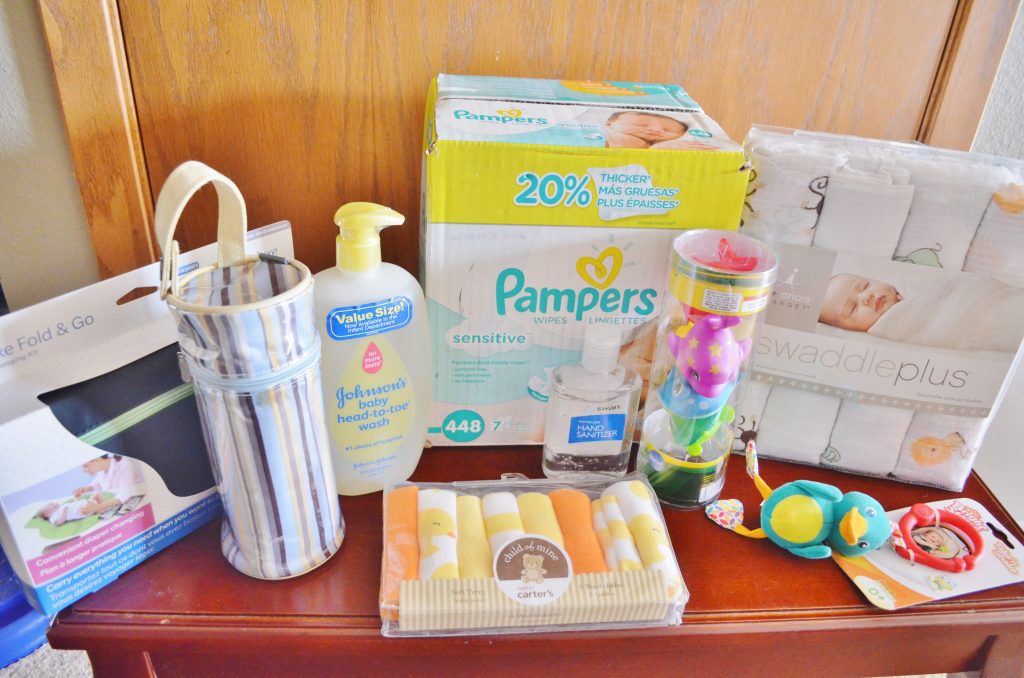 I was sent a $50 gift card to create a gift for another mom, and I chose a new mommy-to-be who was in need of some things for the upcoming baby! She was SO surprised and excited!! I really wanted my gift to be "clean" focused so I bought Pampers Sensitive Wipes (because you NEVER have enough of them with kids!), baby bath wash, washcloths, hand sanitizer, a portable diaper changing station, and soft clean blankets and toys for the baby. All are things that either help keep kids clean, or need to stayed cleaned! Even just paying it forward by buying a box of Pampers Sensitive Wipes is such a HUGE help for a mom with a baby or little kiddos. And it's such an affordable gift too! They are a staple item when it comes to little ones!
It is FINALLY starting to warm up here in Iowa and guess what my kids are already doing? Digging in the dirt outside for worms! Yes, I have a cup of worms on my dining room table….right next to the box containing crickets and beetles – it comes with having boys. Warmer spring days means even bigger messes with kids, but it also means a lot more fun! Between the sand box, painting, digging for worms, and every other messy (but fun!) activities you can imagine we keep wipes on hand for just about everything. AND here's a little tip – keep wipes in the car! AT ALL TIMES! Whether the kids get sick in the car, spill their snacks/drinks, get cut and have a little blood, wipe their hands on your muddy car, need to blow their nose, or who knows what else they can come up with – you will not regret having a small package of wipes in the car!
JOIN in on the #PampersWipes Twitter Party on April 8th from 9-10PM EST which will enable moms to exchange ideas and tips to help make spring cleaning "gentle" while using Pampers Wipes to clean babies toughest messes. You can follow Pampers on Twitter here the RSVP for the Twitter party HERE!! (and of course on Facebook too!) To participate, follow your hosts @DoubleDutyDivas, @BridgetteLA, @CeceliaMecca @AngieKcom @WhatMommiesNeed @RamblingChick, and our sponsor @Pampers.
Twitter Party Prizes Include:
1 Box of Pampers Sensitive Wipes (448 ct) + $50 SpaFinder.com Gift Card
1 Box of Pampers Sensitive Wipes (448 ct) + $50 Car Cleaning Service Gift Card
1 Box of Pampers Sensitive Wipes (448 ct) + $100 Merry Maids Gift Card
1 Box of Pampers Sensitive Wipes (448 ct)
1 Box of Pampers Sensitive Wipes (448 ct) + Roomba Pet and Allergy (ARV $450)
GIVEAWAY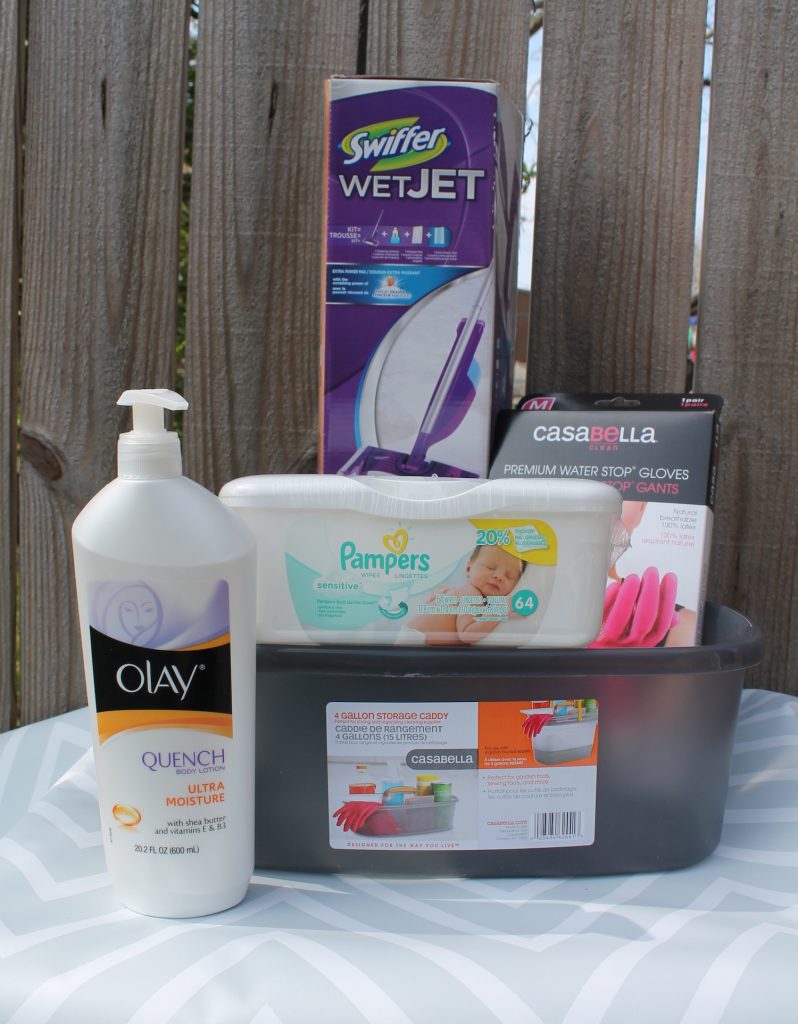 This giveaway (estimated value $50) is open to US Residents only and includes:
1 Cleaning Caddy
1 Hand Lotion
1 Swiffer Wet Jet
1 pair of cleaning Gloves
1 container of Pampers Wipes
To ENTER just leave a comment below telling me about one of the craziest messes you've had to clean up!
Giveaway ends at midnight EST 4/12/14. Winner will have 48 hours to claim prize before a new winner is chosen!