FREE Printable Mayflower Coloring Pages
This post may contain affiliate links, view our disclosure policy for details.
It seems every year that I have a difficult time finding Mayflower activities and resources for kids. So I put together this (small) list of free printable Mayflower coloring pages and activities for kids so that you can have them all in one place!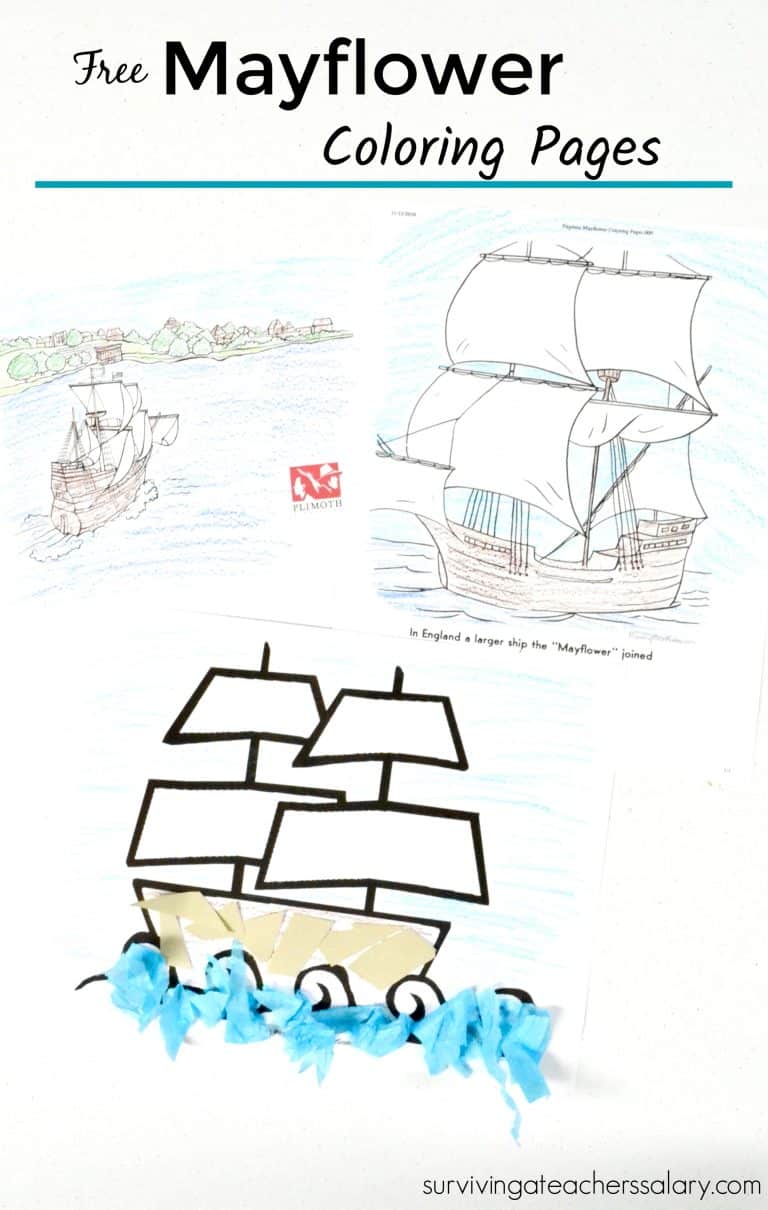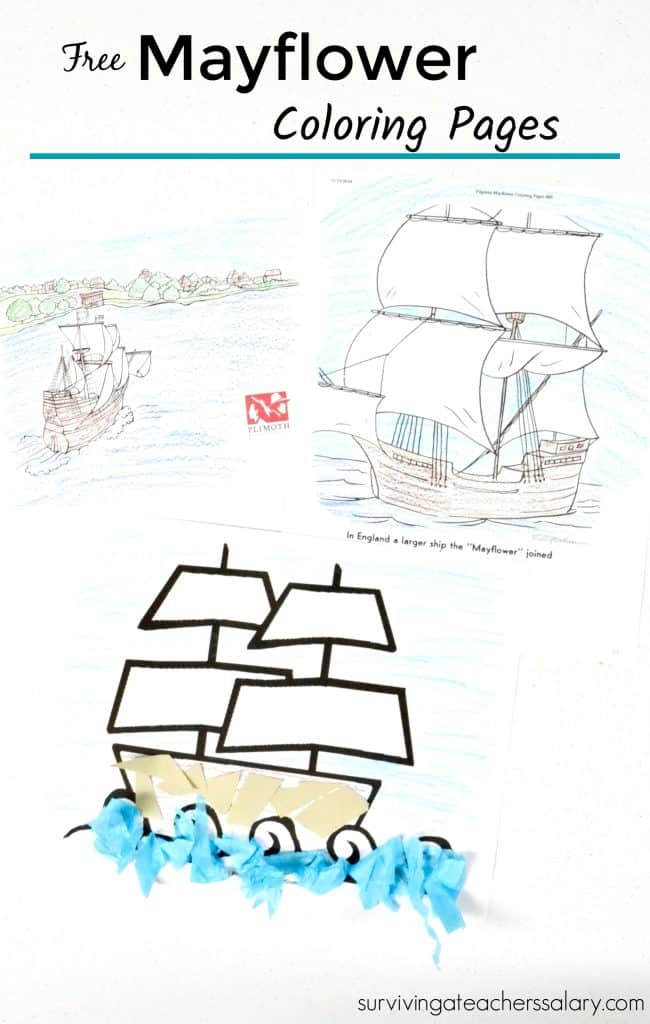 Don't forget to teach your kids about the Mayflower! It's an amazing story of hardship and courage. Thanksgiving Day and turkeys seem to be all we hear about in November anymore – IF we even hear about it at all! I swear this important holiday gets skipped over more often than not! It seems the Mayflower and story of the Pilgrim's journey gets forgotten in the holiday mix.
Here are a few FREE printable Mayflower coloring pages for you to use – just click through the links below to be taken to the website where you can print each of them! I am constantly checking for good links for Mayflower coloring sheets so feel free to share any you come across!
Interesting Facts About the Mayflower:
Most of what we know about the Mayflower's crossing comes from William Bradford, a Puritan on the ship.
The Puritans and Pilgrims immigrated to the Netherlands before coming to America.
The Mayflower actually began her journey alongside her sister ship the Speedwell.
The Speedwell, however, began taking on water so passengers were either shifted onto the Mayflower or stayed home instead.
There was one baby born on the Mayflower. His name was Oceanus Hopkins.
Both George Bush and Ralph Waldo Emerson can trace their lineage back to Mayflower passengers!
Almost half of the passengers died before reaching America.
The passengers of the Mayflower were not the first Europeans to settle in the New World.
Mayflower Coloring Pages:
MAYFLOWER SHIP PRINTABLE
MAYFLOWER SHIP PRINTABLE
MAYFLOWER SHIP PRINTABLE
Simple Ship Shape Coloring (great for tissue paper & texture activities)
Mayflower ship + Plimoth Plantation Coloring Pages
Mayflower Ship Coloring Sheet
Fantastic Pilgrims + Mayflower
Mayflower Voyage Map
Mayflower Do a Dot Printable
If you have any additional Mayflower printable resources that are free that I can add to this list please let me know!