FREE Patriotic Printable History Trading Flash Cards for Kids
This post may contain affiliate links, view our disclosure policy for details.
I created these patriotic history trading flash cards specifically for our the Presidential Road Trip we went on a few years ago but they work great for incentives in school. They also serve as quick reminders for kids on top tips on various historical aspects of our country. If you're using these as actual trading cards I also recommend trading TOOB USA Landmarks
pieces as well!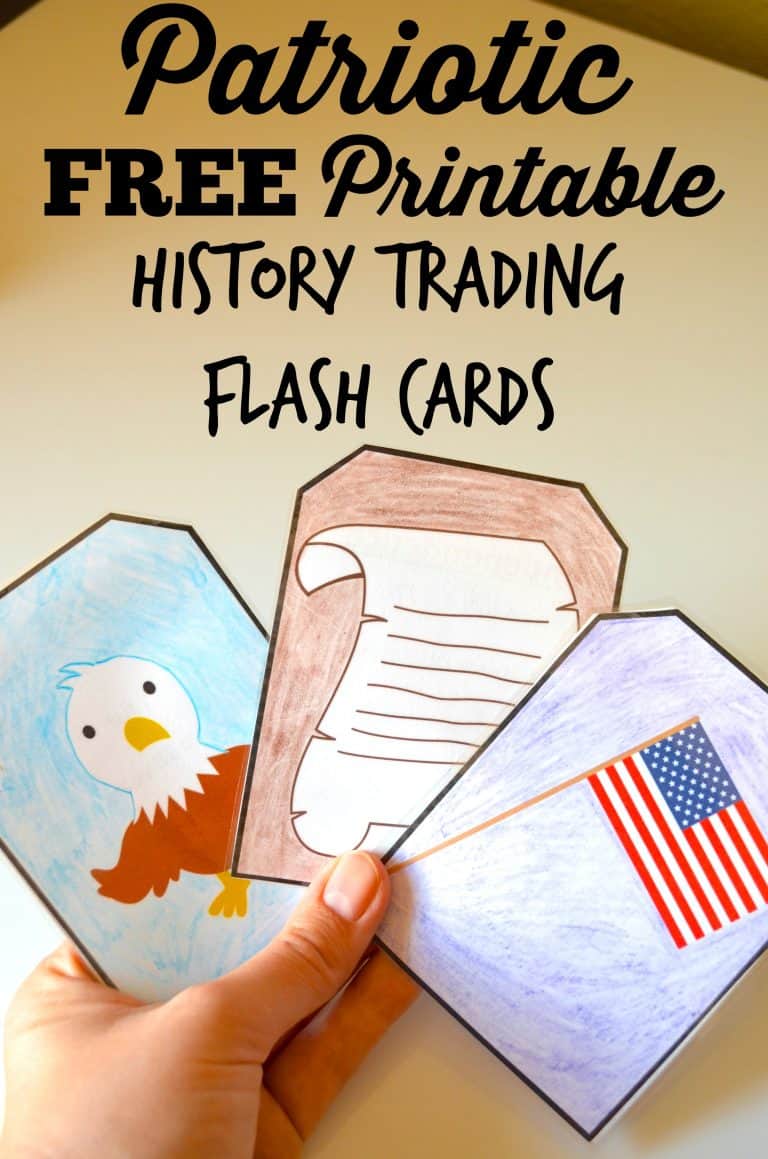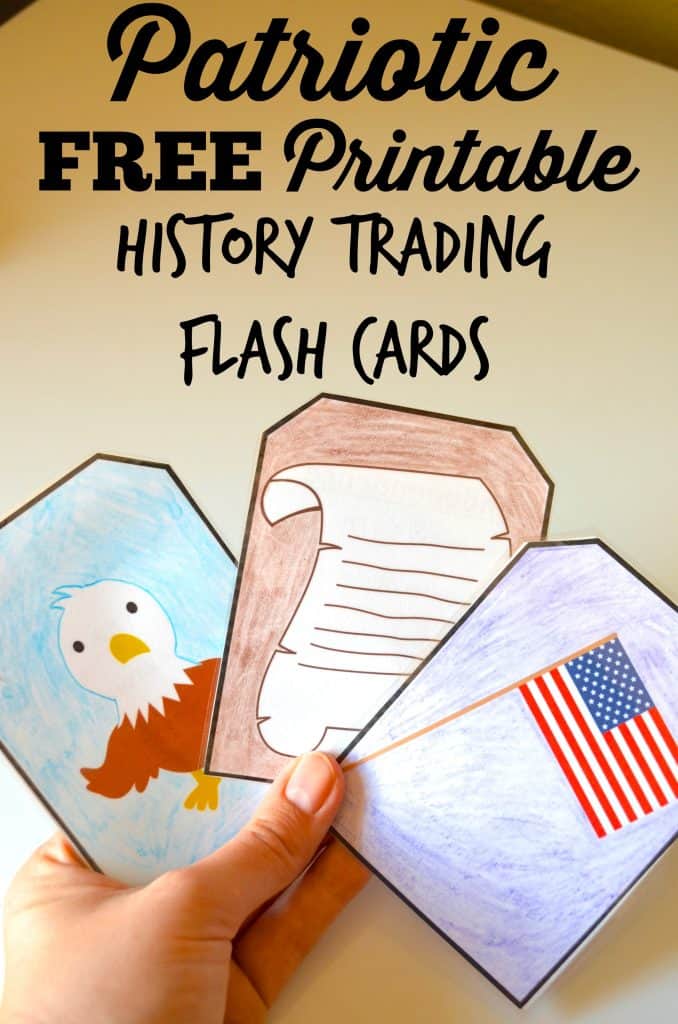 At the bottom of this post is a FREE printable that you can print, cut, and laminate
for your own use! We chose to add some extra colors to ours too. I've also included BLANK trading flash card templates where you can either draw your own icons or cut out photos and paste them on for whatever you need!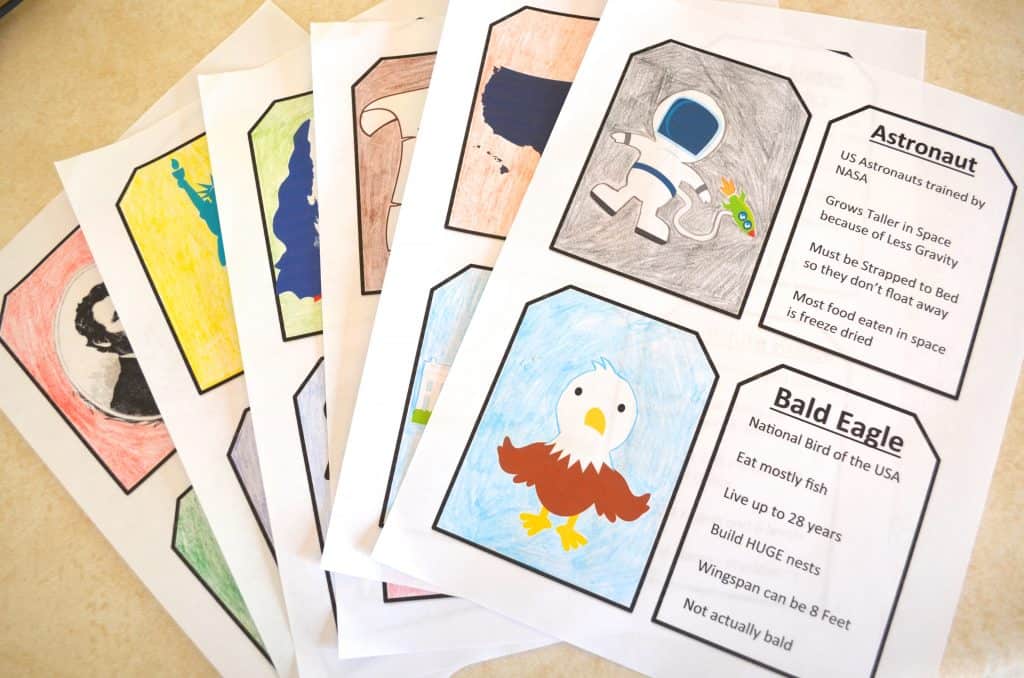 Since we visited the White House, Independence Hall, the USS Intrepid, and other national landmarks I made many of the objects around the areas that we visited in the New England area – patriotic/presidential themed.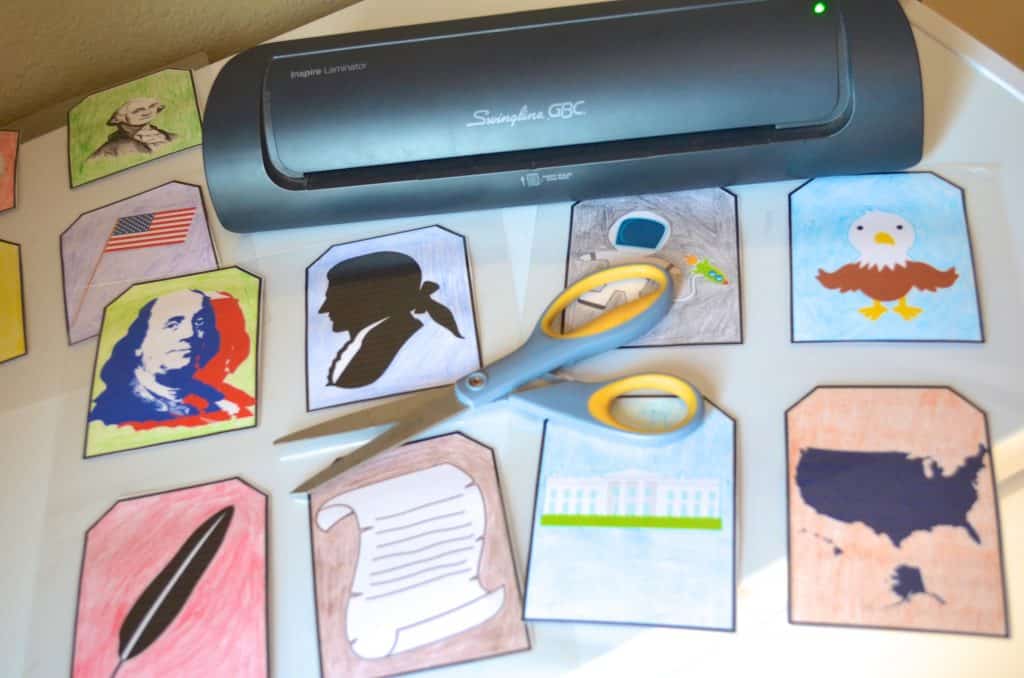 You can see above how I decided to color in some of the blank space with colored pencils. I then cut it all out, placed the appropriate flash cards back to back with its description, and laminated them all.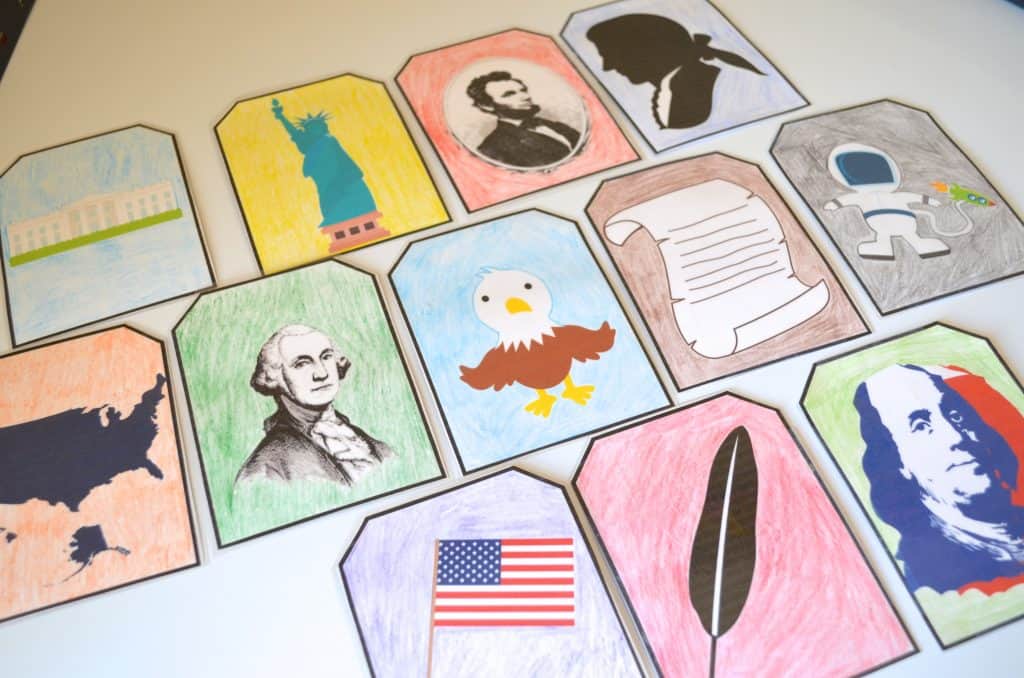 Throughout our road trip my kids used these flash cards for good behavior in the car (we'll be driving 2800+ miles!) and then traded amongst themselves for the icons they wanted the most! Not only is it fun for the kids but it will encourage them to read the back of their cards and learn more about each character or landmark in our country!
DOWNLOAD & PRINT your FREE History Trading Flash Cards HERE:
You may also be interested in our FREE Presidential Bookmarks, Word Games, Writing Prompts & MORE!

Take a 90 Second Trip to Alcatraz:
Enjoy some of our other FREE Printable Flashcards:
Overview Tour of the Benjamin Harrison Presidential Site: