What is There to Do at Gatorland in Orlando, Florida?
This post may contain affiliate links, view our disclosure policy for details.
Gatorland
in Orlando, FL was one of our favorite places to visit when we lived in central Florida. We had passes to Gatorland one year (compliments of Gatorland!) and we LOVED it! It was perfect for small kiddos too. They have a great train, you can feed the birds, go to the gator wrestling show, pet alligators & snakes, SIT on an alligator, play in the splash pad- just a really great time. Back in the day they used to have free admission for teachers which is how we were able to afford taking our family to Gatorland!
Sign up here to find out when the next Teacher Appreciation Days is at Gatorland!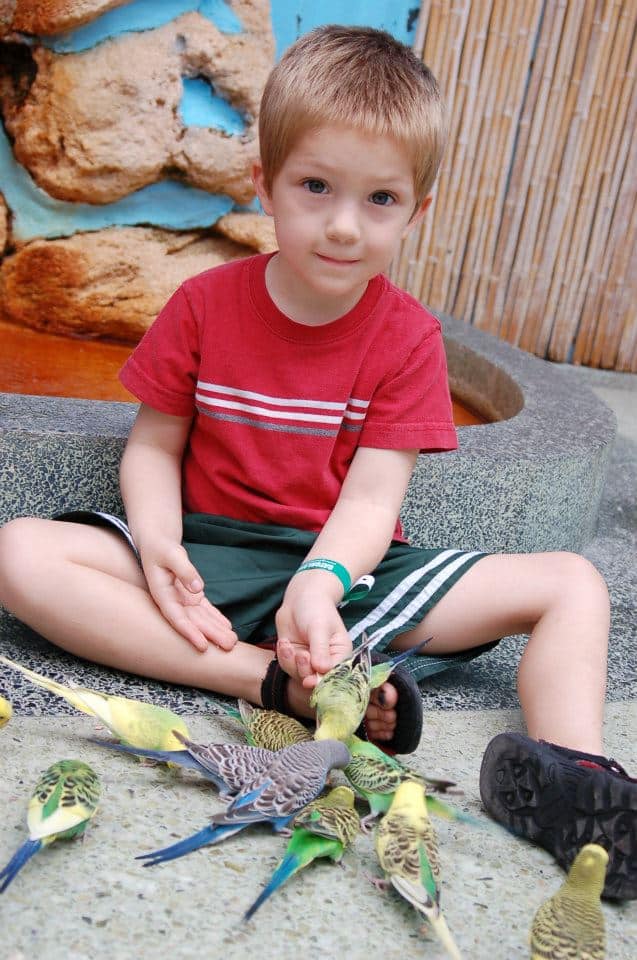 Gatorland is family owned and small enough that you don't have to block out 12 hours to visit, but perfect for a great day! We used to stop by for a few hours here and there when we were in the area.  Below I've added some pictures from one of our many trips there.
Check out the Homeschool Days here.
Gator Wrestling Shows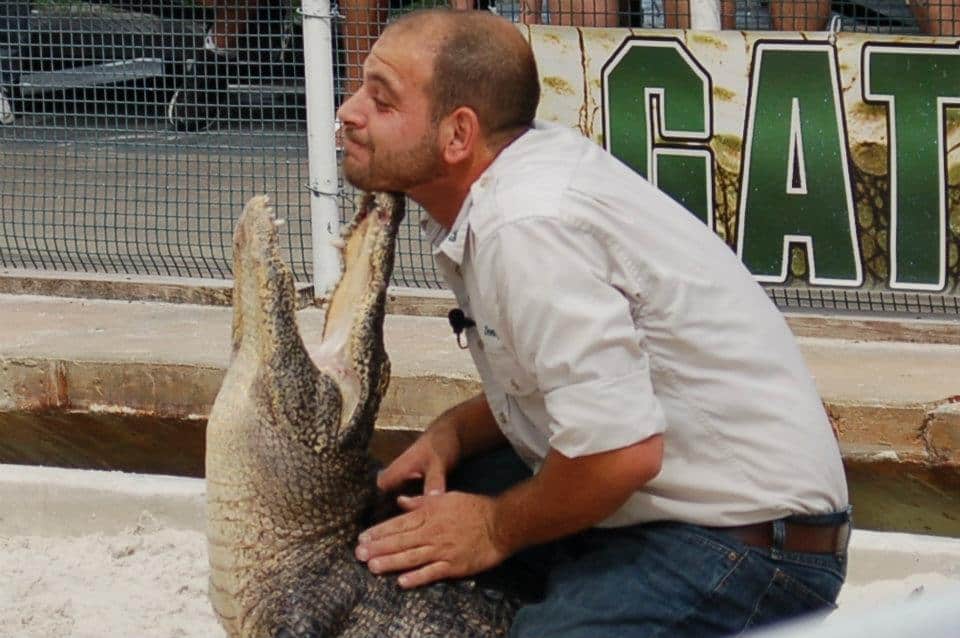 Watching the Gator Wrestling show was always perfect to do with the kids when we were tired from walking around so much! It was educational and informative and came with plenty of excitement of course! For an additional fee your kids can "wrangle" the gator and take photos with it!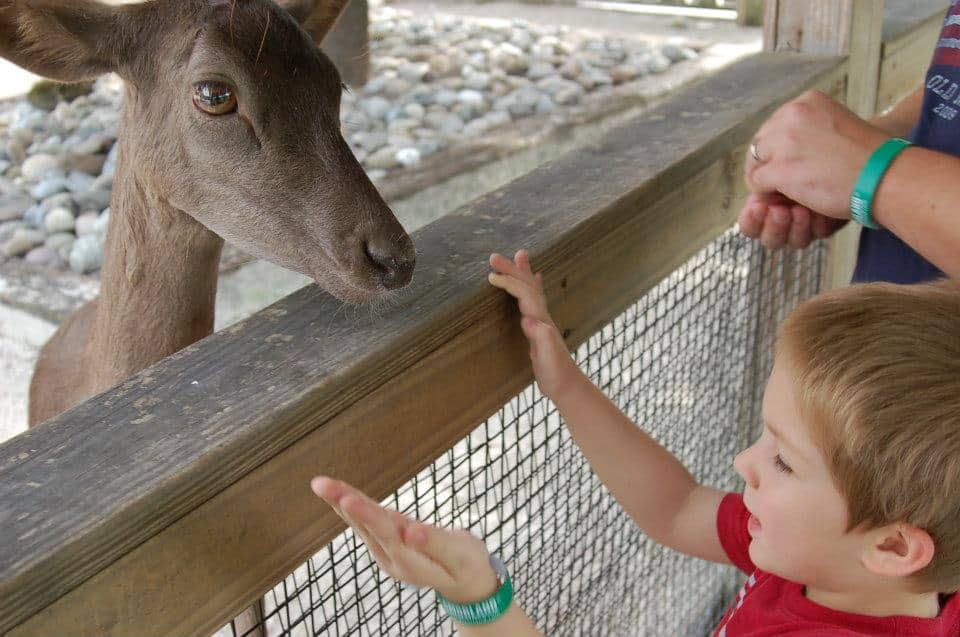 Eat in the Cafe
Although the cafe is all outside it is shaded quite nicely. They even serve gator ribs in their cafe!
Ride the Train
Hop on the train to be taken to the back of the park! It's a great time to rest your feet from the Florida heat and head back by the ostriches and gator wrestling show and cafe!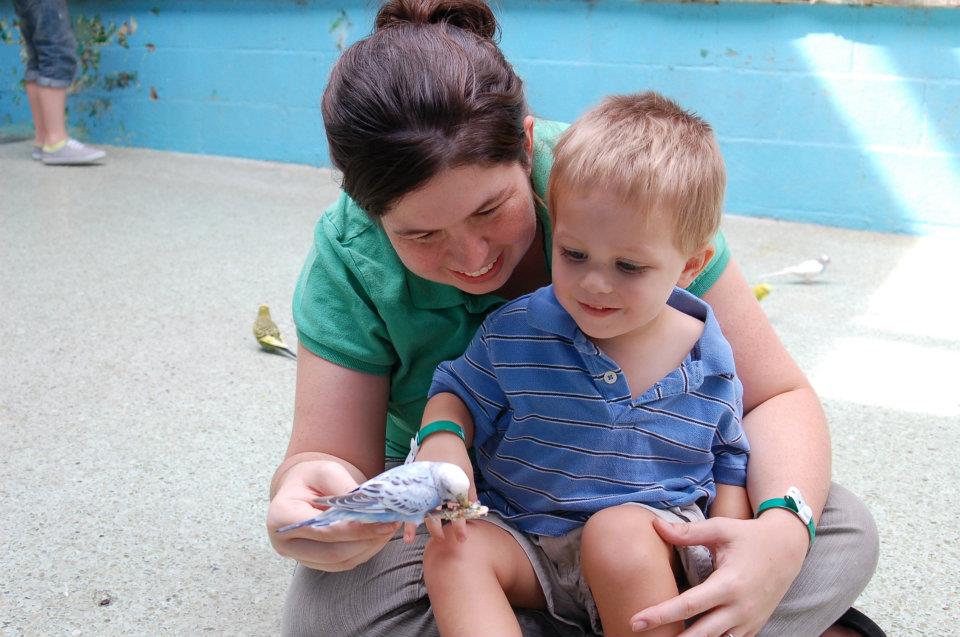 Feed the Budgies!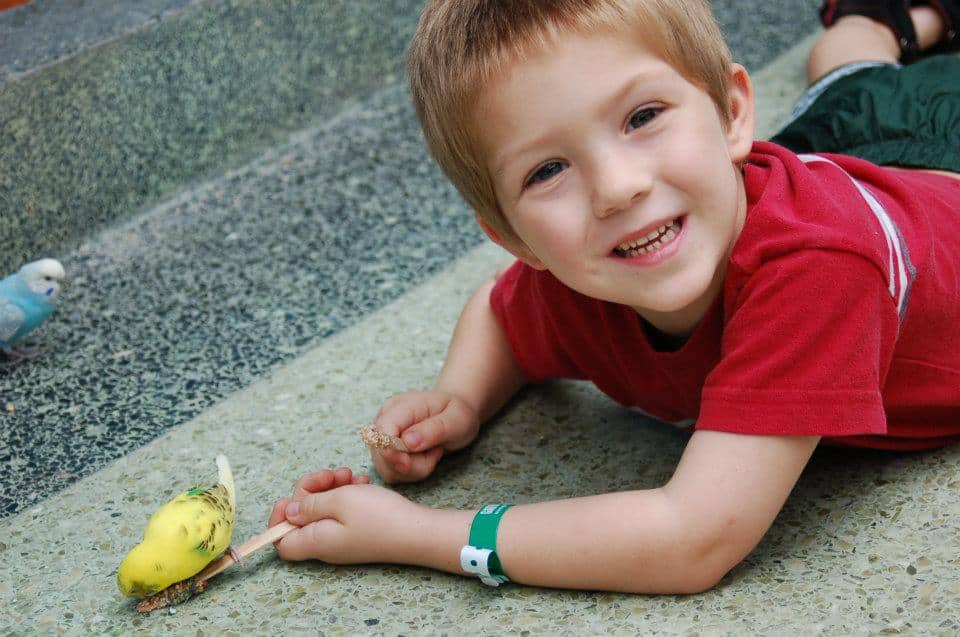 No matter how tight our budget was we always fed the budgies! Feeding the birds was one of my kid's favorite things to do at Gatorland!
Splash in the Water Park

One of the best things Gatorland did for younger kids is to put in a very large splash park area! This is SO very needed on hot Florida days when kids are just so tired from walking around the park! It's a fantastic area and located right next to a restroom for changing!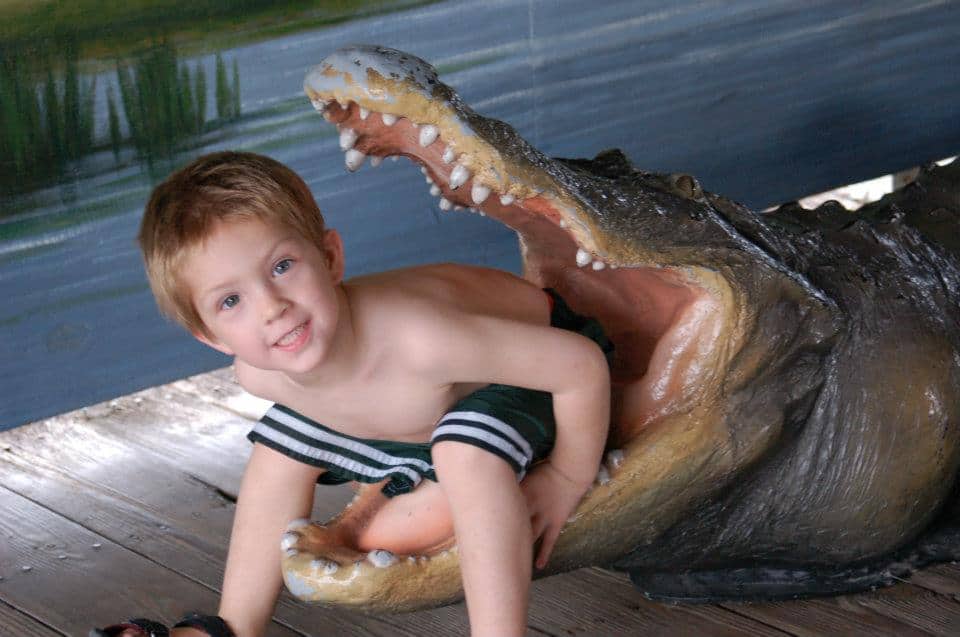 Extra Experiences at Gatorland:
I have not had the opportunity to do any of the additional experiences at Gatorland that cost extra but here are all of the options on their website.
Screamin' Gator Zipline
Swamp Buggy Rides
Trainer for a Day
Gator Wrestling
Swamp Buggy Off Road Adventure
Adventure Hour