FREE Trial to WittyWe Educational Video Content for Grades K-9
This post may contain affiliate links, view our disclosure policy for details.
This post brought to you in partnership with WittyWe. All opinions are my own.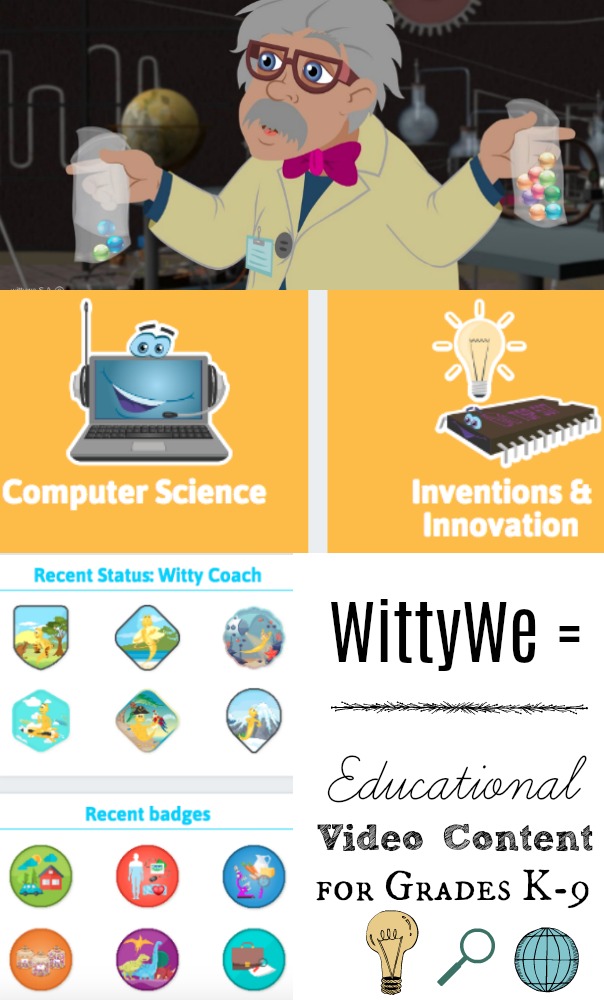 Recently I found myself online looking for a video to help explain a topic to my son that he was learning about. I really didn't have a good place to look though. When I learned about WittyWe I realized just how important their levels of videos are for kids!
WittyWe makes difficult educational concepts and real like skill topics fun, engaging, and relatable to kids. My oldest son, who has grown out of some of the educational videos we love, has now found WittyWe to be a "cool" and thorough alternative!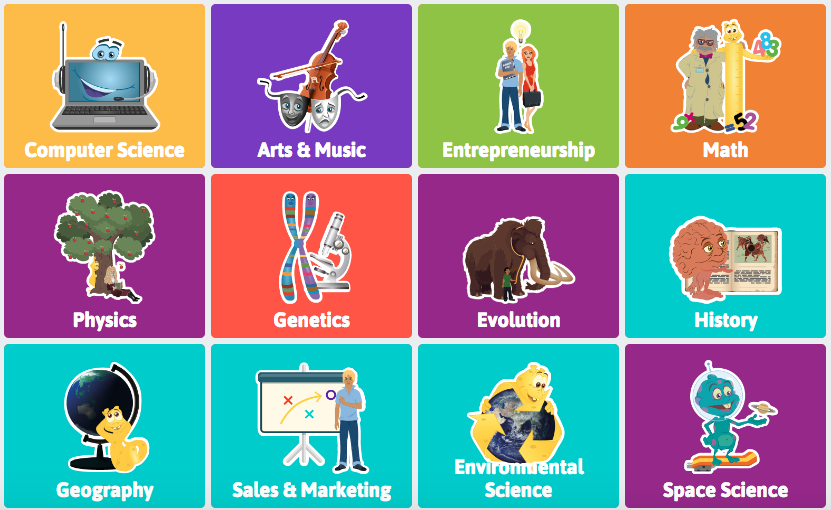 WittyWe covers TONS of academic areas like the ones you see above as well as engineering, chemistry, economics, health, biology, law, and MORE! Sign up right now for a FREE 90 day trial – available to teachers, homeschoolers, and schools! There is NO credit card needed to sign up for the free trial!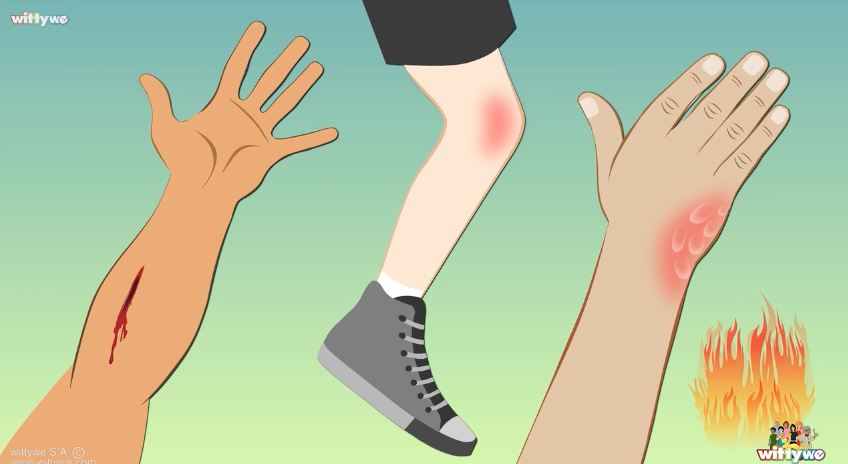 My oldest son, as many of you know, has autism. So I really love the video content that is more life and career focused to help him learn important content like time management (which he is horrible at!), money management, social awareness, and even planning skills! I'm not too worried about his academics as he is far more intelligent than I was at his age, but it's those life skills that are kicking us in the butt right now!
I have found that talking with kids is a great step towards helping them to understand things, but if you're able to show a good video, the visual content can definitely help some kids to connect the dots better.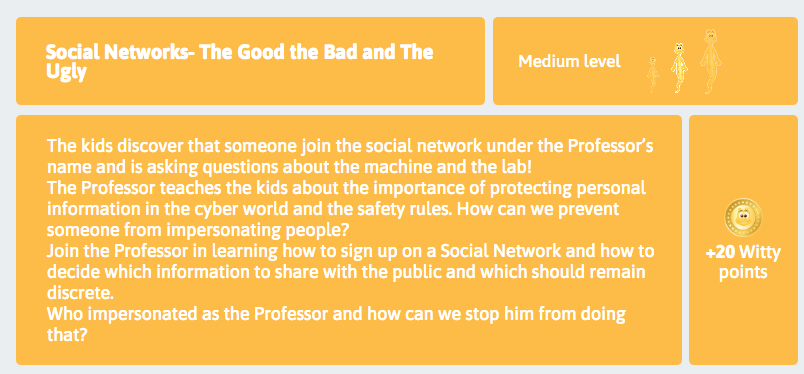 For example, I have talked to my son about internet safety and not sharing information with strangers. He is SO tech savvy but online networking can be really sneaky and confusing! Once we watched the WittyWe video on Social Networks, he could visually see the repercussions of someone's account being hacked. It was like he completely understood the entire scenario because he could visualize the consequences!
Chances are in your classroom you've got a wide variety of needs with various personalities and WittyWe can help! The topics covered through their program are definitely not typically offered in regular curriculum (things like map skills, labor rights, and computer viruses!). In addition to explanatory video content some of the videos also have quizzes, games, and other activities to go with it!
My kids love incentives (shocker right?!)! And with WittyWe they have colorful badges you can "earn" as well as points that can be redeemed for prizes (coming soon!).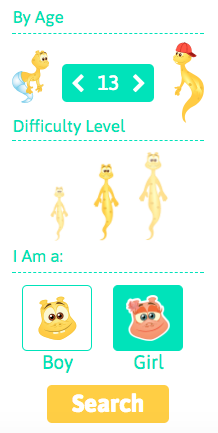 You can easily set the content shown to be geared towards your student's age and difficulty level. There are over 60 online courses, 5000+ minutes of video content, and thousands of online lessons for further study!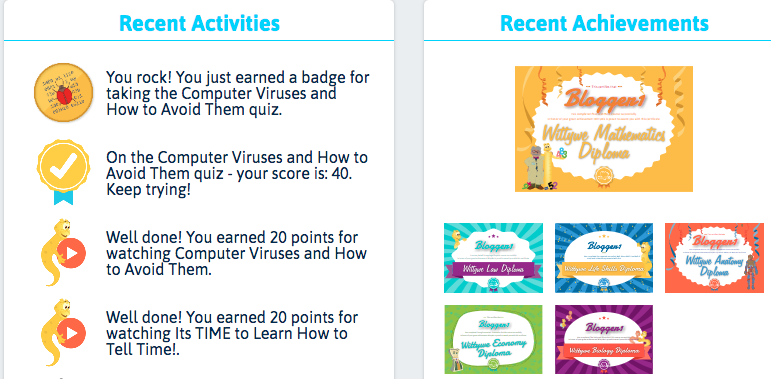 Badges and recent activities are encouraging and exciting!
Package Options:
For teachers, purchasing a classroom license allows individual student accounts for everyone in your classroom. It seems like some of the content and website is still being built so I recommend signing up for the free 90 day trial here to use and get a feel for the site! Remember they do NOT require a credit card to sign up for the free trial! You'll definitely be able to get some good use out of the content available!
All school packages purchased include:
Access to all courses and animated videos.
Access to WittyWe quizzes, worksheets, summary, reading content, activities & more.
Creative rewarding system, badges and many more surprises that kids love.
Full mobile support.