FREE Classic Literature eBooks & Audio Books
This post may contain affiliate links, view our disclosure policy for details.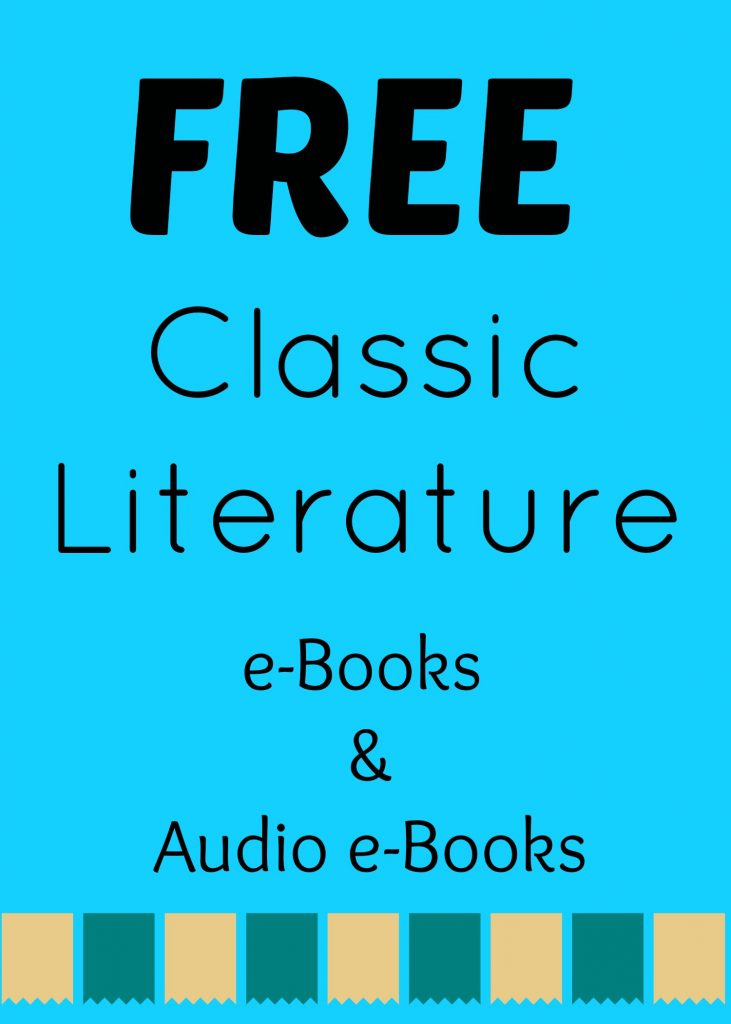 If you search around there are a TON of awesome classic ebooks for FREE!! Just head over to the Kobo website and search by the "FREE EBOOKS" section at the top for an epub format or over on Amazon here under Fiction Classics. I have them separated out below by ebook format for you! PLUS there's a special deal right now where you can try Audible out for FREE for 30 days and get TWO free audiobooks! Don't forget that you can download the FREE Kindle Reading app and the FREE Kobo Reading app on almost any device!
KOBO Readers
Anne of Green Gables (3 Book set)
The Count of Monte Cristo
The Hound of the Baskervilles
On the Origin of Species (Darwin)
The Communist Manifesto
Persuasion (Jane Austen)
Jane Eyre
The Adventures of Tom Sawyer
Memoirs of Sherlock Holmes
The Return of Sherlock Holmes
Oliver Twist
Don Quixote
Frankenstein
Grimms Fairy Tales
A Christmas Carol
Beowulf
Around the World in 80 Days
The Invisible Man
The Jungle Book
The Jungle Book AUDIO Ebook
Rikki Tikki Tavi 
The Last of the Mohicans
The Phantom of the Opera
The Prince and the Pauper
The Scarlet Pimpernel
The Strange Case of Dr. Jekyll and Mr. Hyde
A Journey to the Interior of the Earth
Uncle Tom's Cabin
War and Peace
The Secret Garden
Pride and Prejudice
Georgiana Darcy's Diary
Dracula
Dracula's Guest AUDIO E-book
Little Women
Anna Karenina
Three Musketeers
The Adventures of Huckleberry Finn
Treasure Island
The Odyssey of Homer
KINDLE Readers
The Legends of King Arthur and his Knights
The Scarlet Letter
Les Miserables
Moby Dick
Pilgrim's Progress
A Tale of Two Cities
The Ugly Duckling (Illustrated)
The Raven
Wuthering Heights
The Adventures of Tom Sawyer
Anna Karenina
The Secret Garden
Pride and Prejudice
A Christmas Carol
Great Expectations
Persuasion
Dracula
Little Women
The Time Machine
The Memoirs of Sherlock Holmes
The Three Musketeers
White Fang
The Strange Case of Dr. Jekyll and Mr. Hyde
The Illiad
Gulliver's Travels
The Phantom of the Opera