BEST How to Train Your Dragon Toys for COOL Kids!
This post may contain affiliate links, view our disclosure policy for details.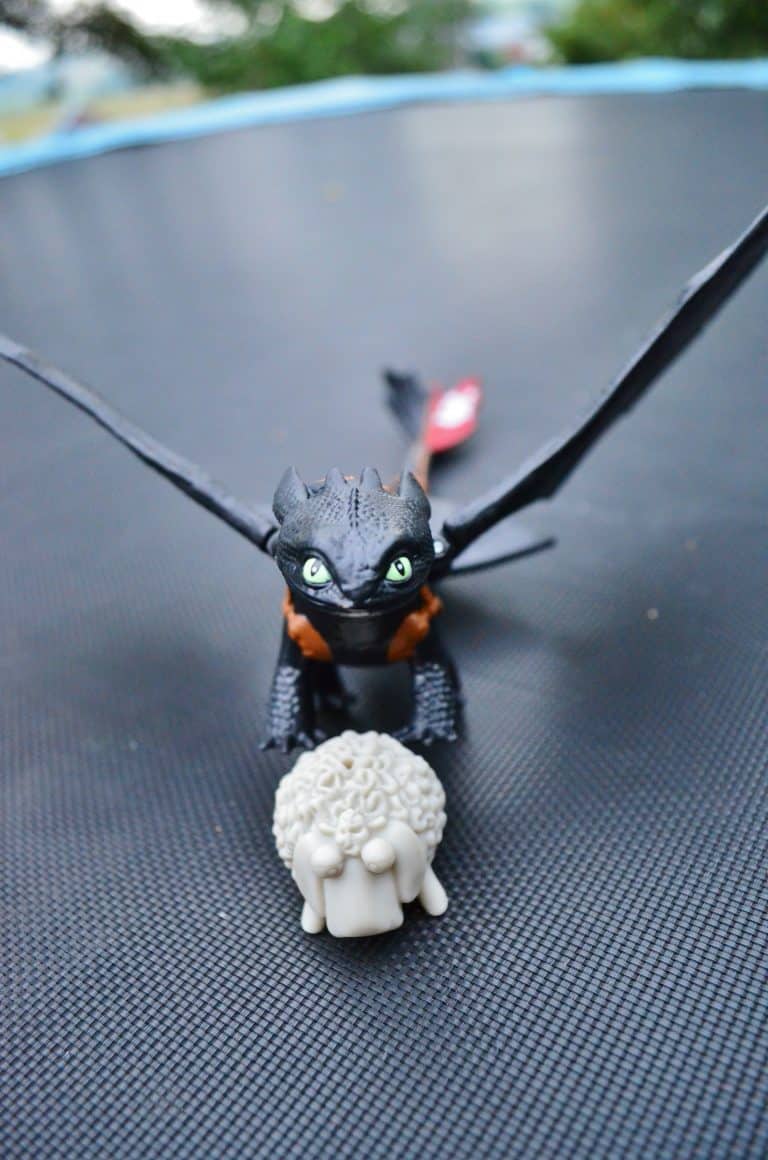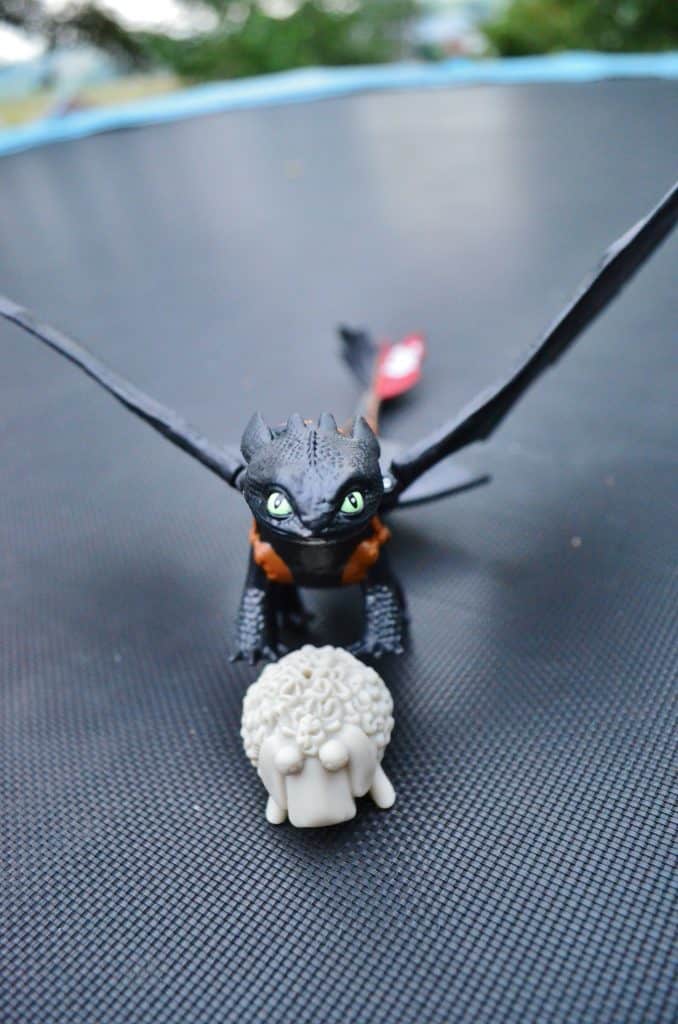 There are some product reviews that I do and my kids are like "oh that's cool……" then never play with it. But then there are some product reviews that I do and the kids are like "OH WOW THIS IS AWESOME" and the toys stay out indefinitely – these are some of those "OH WOW THIS IS AWESOME" toys! My entire family, including me and my husband, absolutely LOVE the How to Train Your Dragon movie. I mean LOVE! It's one of those awesome family-friendly movies that's really enjoyable for all ages to watch – not just for the kiddos. So we decided to surprise the kids ones night, for our outdoor family movie night on Fridays, and set up How to Train Your Dragon along with these awesome toys we were sent – it was a HUGE HUGE hit! They have been in dragon mode ever since.
Above the Night Fury
flaps his wings, and comes with a sheep that you can place on it's tail and launch across the room!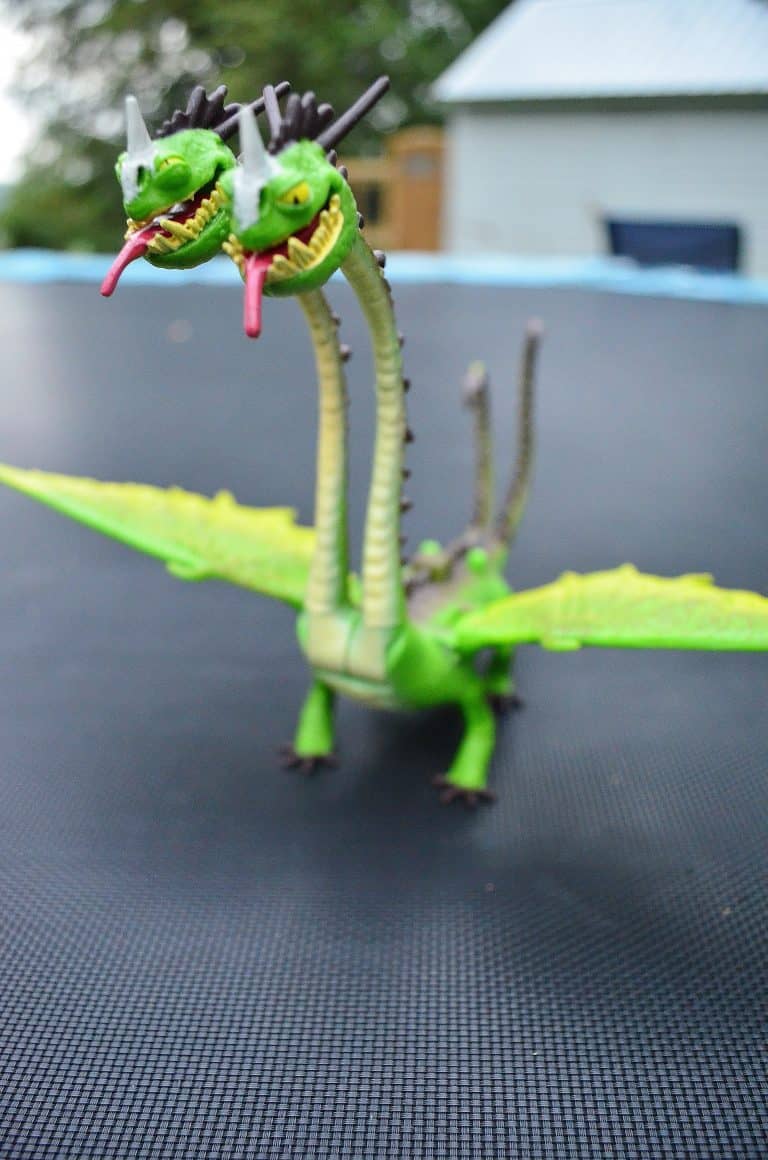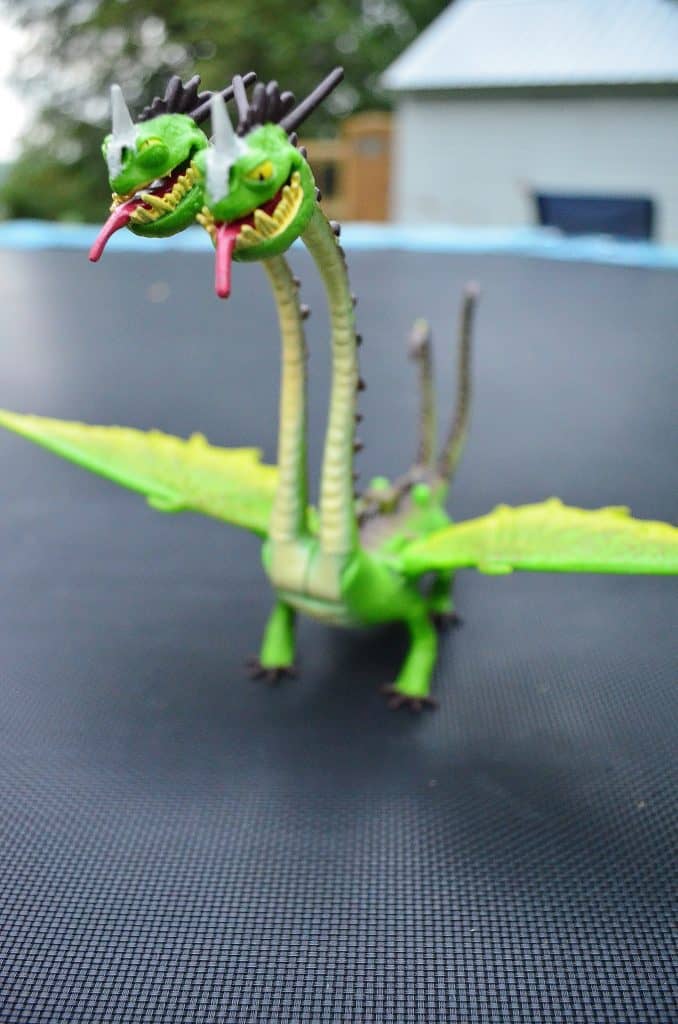 Not to be showed up by the Night Fury, Belch and Barf
here have some pretty sweet features too!  There are buttons on it's back that make both the wings and his heads move vigorously up and down!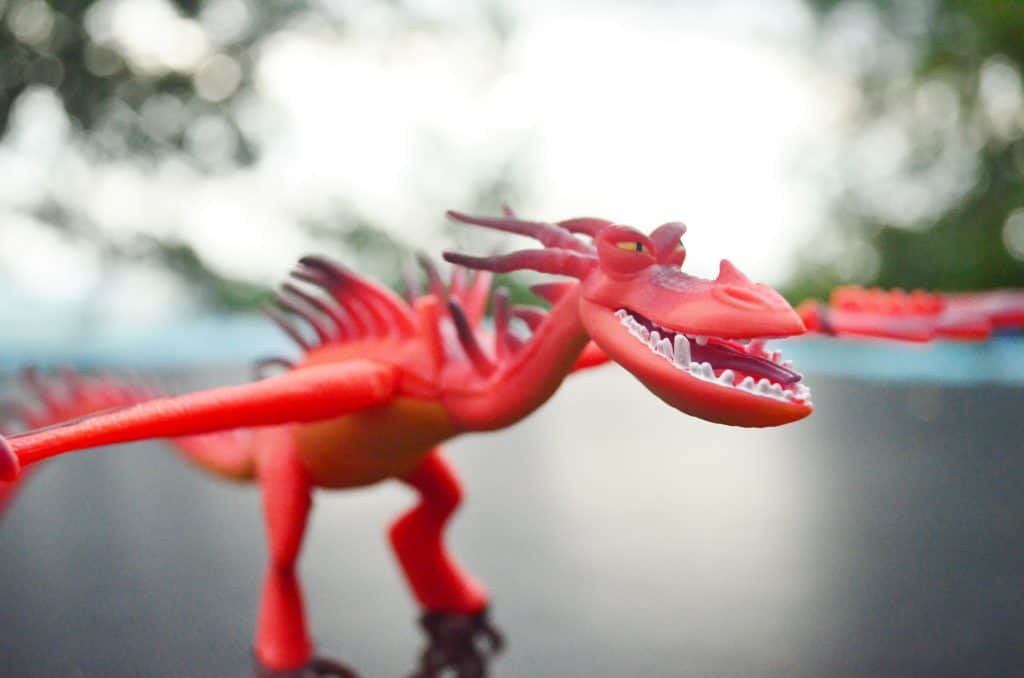 And check out HookFang
here! He comes with two small brown discs that attach to the top of his wings. You pull his wings back to lock them there, and then squeeze his legs to launch the discs! It's really cool and works just like it's supposed to. I can't promise, however that your kids won't lose the discs, but I can tell you that even if they lose them they will still have fun playing with HookFang.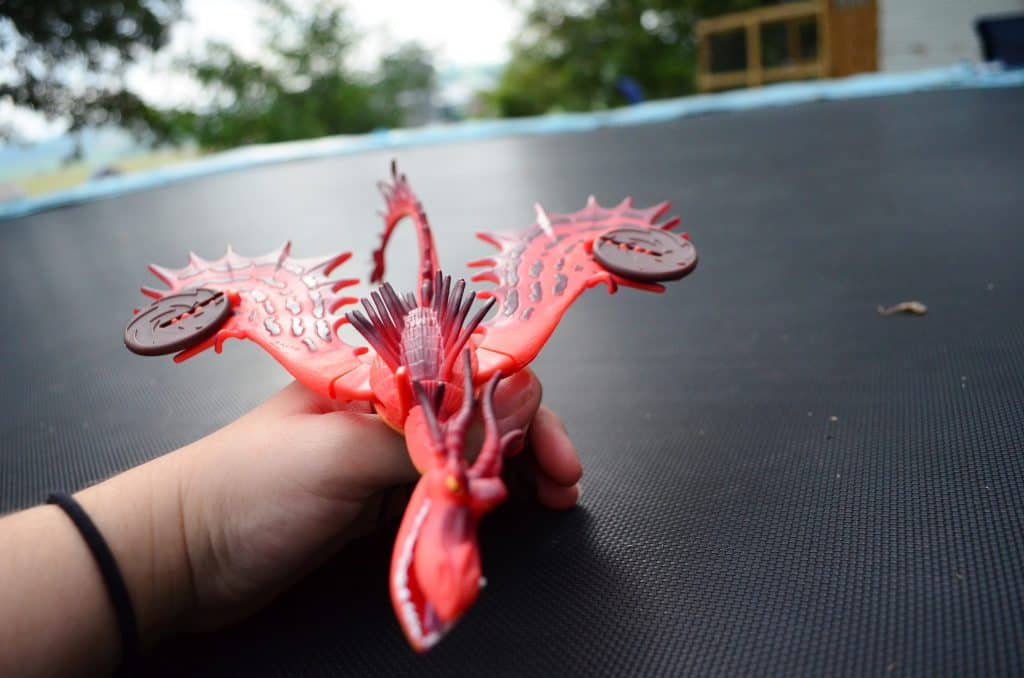 Here is HookFang posed and ready for action!
Overall I think these are really awesome and durable toys for kids. My kids haven't broken them nor do they look like they would break unless you really tried hard to smash them somehow. The price is definitely right – about $13-$23 each depending on where you buy them of course. I love that not only are they very affordable but that each dragon is interactive. Whether it's launching something, shooting things, or flapping it's wings they aren't just dragons! I would definitely buy one of these if my boys had a birthday party to go to for a fun present and of course the holidays!
You can find these Dreamworks How to Train Your Dragon toys and more at your local retail store and on Amazon!