Dorothy Pecaut Nature Center & Stone State Park in Sioux City Iowa
This post may contain affiliate links, view our disclosure policy for details.
If you've been online much the past few days you may have noticed that I haven't been around! (If you haven't noticed that's OK too!!) Yesterday I surprised my son and took him to the zoo and the science museum. Today my husband had school training about 5 hours from our home so our whole family packed our bags and decided to go out for a mini-vacation this weekend. So today while my husband was in training I took my boys to Stone State Park in Sioux City, Iowa and also to Dorothy Pecaut Nature Center which is located inside the park.
I have to say that this is one of the best nature centers I've been to! And since I'm a Florida girl who has just moved to Iowa I am LOVING these gorgeous amazing fall colors in the trees!! OH the trees were just SO beautiful!! If it wasn't SO cold and windy today we would have explored further!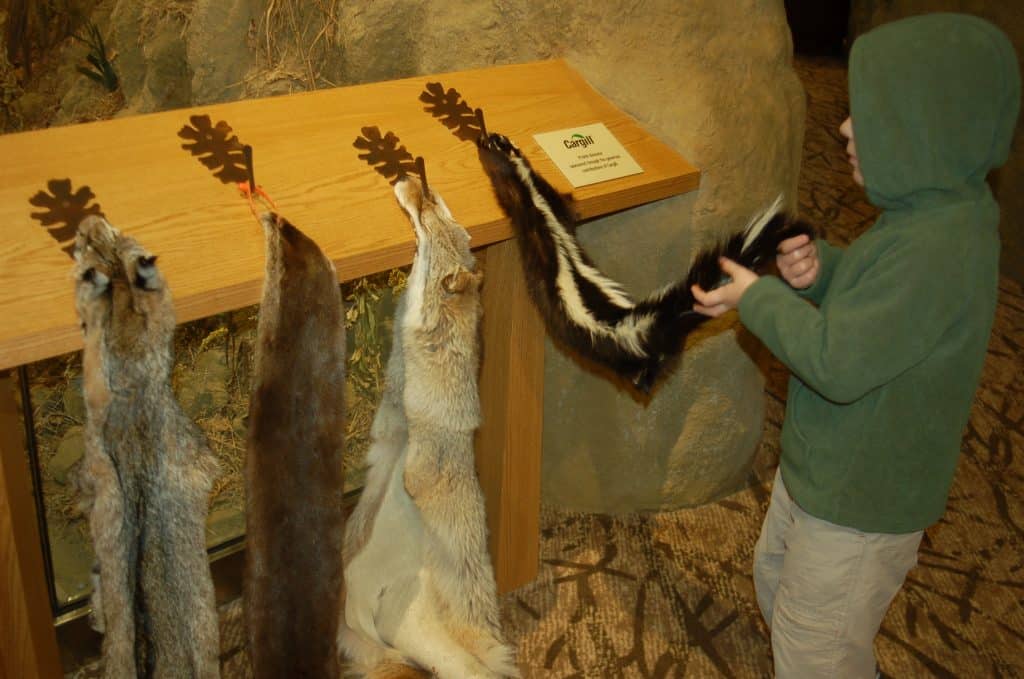 The Dorothy Pecaut Nature Center was just FULL of things for the kids to touch! There's nothing that drives me more nuts about nature centers than when we walk in and I feel like the kids can't touch or look at anything in fear that it might break. This nature center was just screaming TOUCH ME! They have 8 different pelts hanging right at a kids level to touch. You can see my son holding the skunk pelt (have YOU ever felt a skunk?? I hadn't!). They also had an otter, coyote, bobcat, raccoon, and a few other species as well.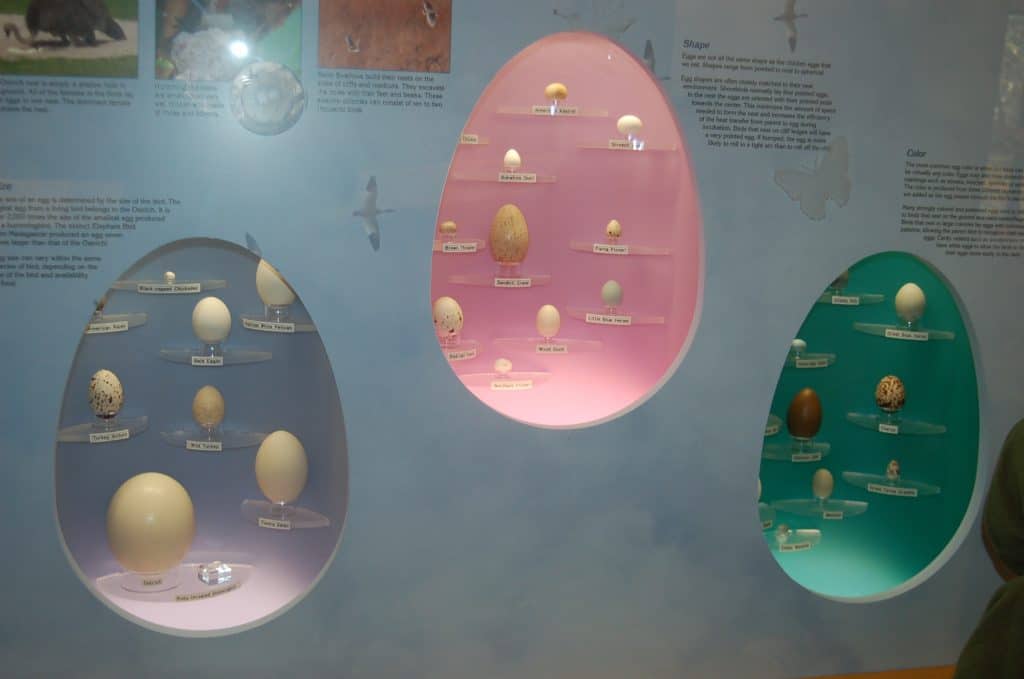 Along one of the walls were all sorts of neat displays as well as live animals. This egg display in particular caught my eye. They didn't just display eggs, they displayed eggs that we have never seen that aren't your typical "bird" eggs. We saw eggs from Ibis, Cranes, Heron, Eagles, Hawks, EVEN hummingbirds!!! Hummingbird eggs as you can imagine are SO tiny! I bet they would be ultra hard to find!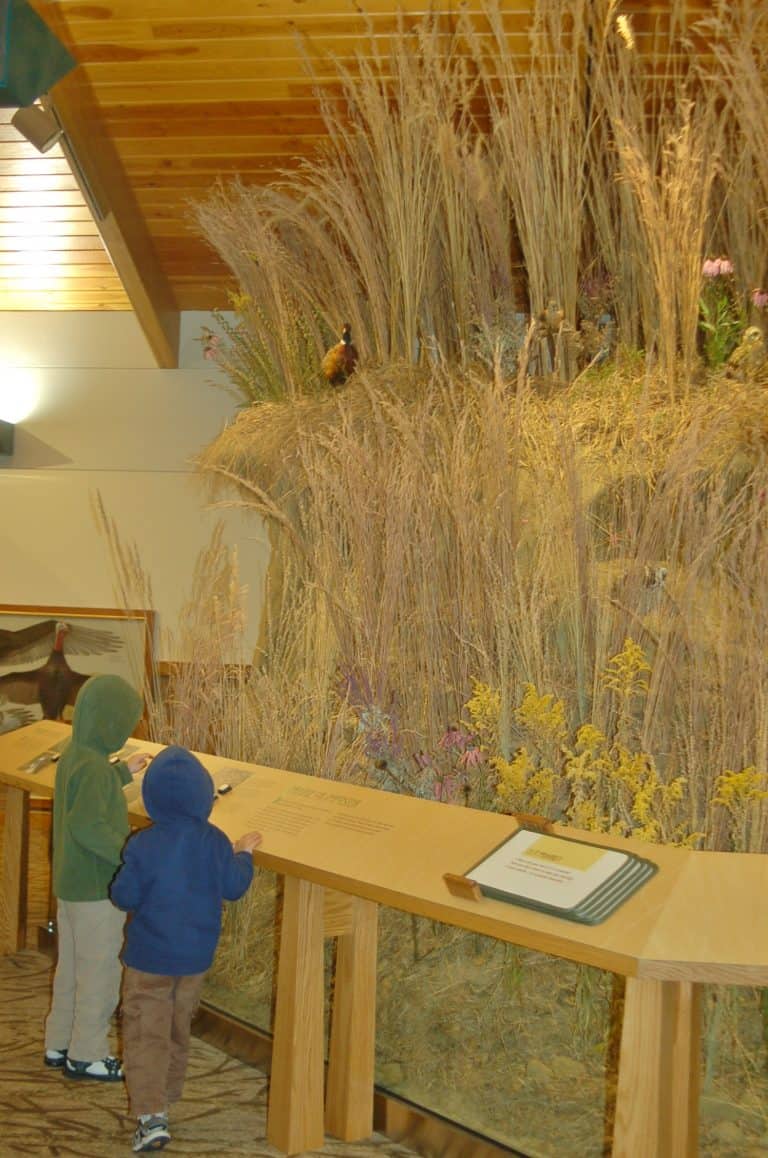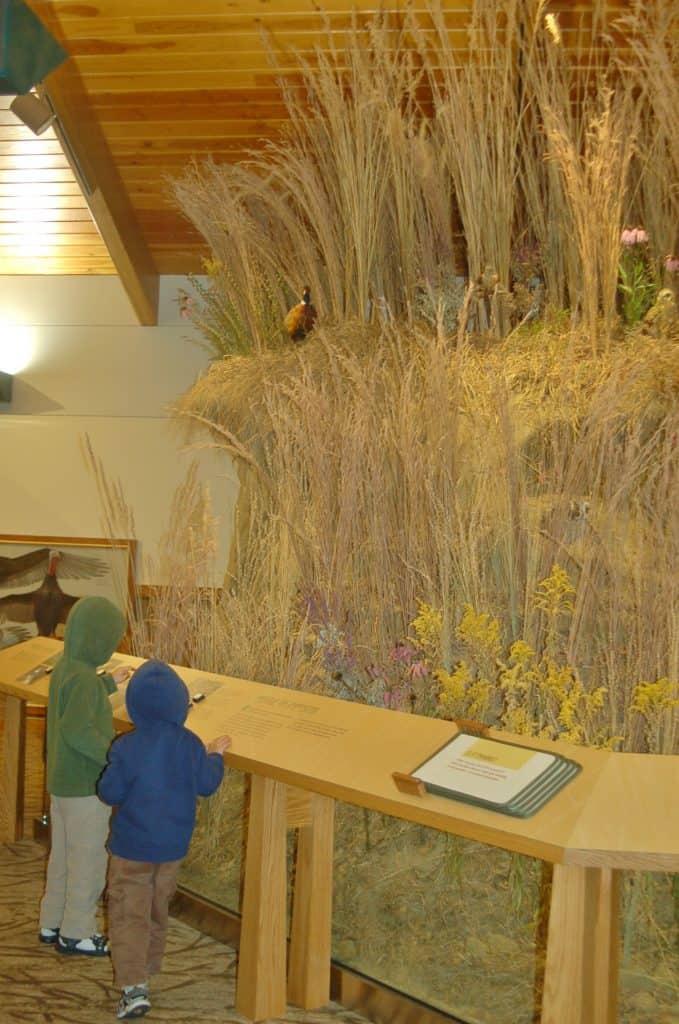 In the middle of the nature center is this HUGE prairie display with animals strategically placed inside. The kids had to find the animals, then press the corresponding buttons to hear the animals call. Behind this display there was a big cave and tunnel system for the kids to crawl through and find critters on the rocks.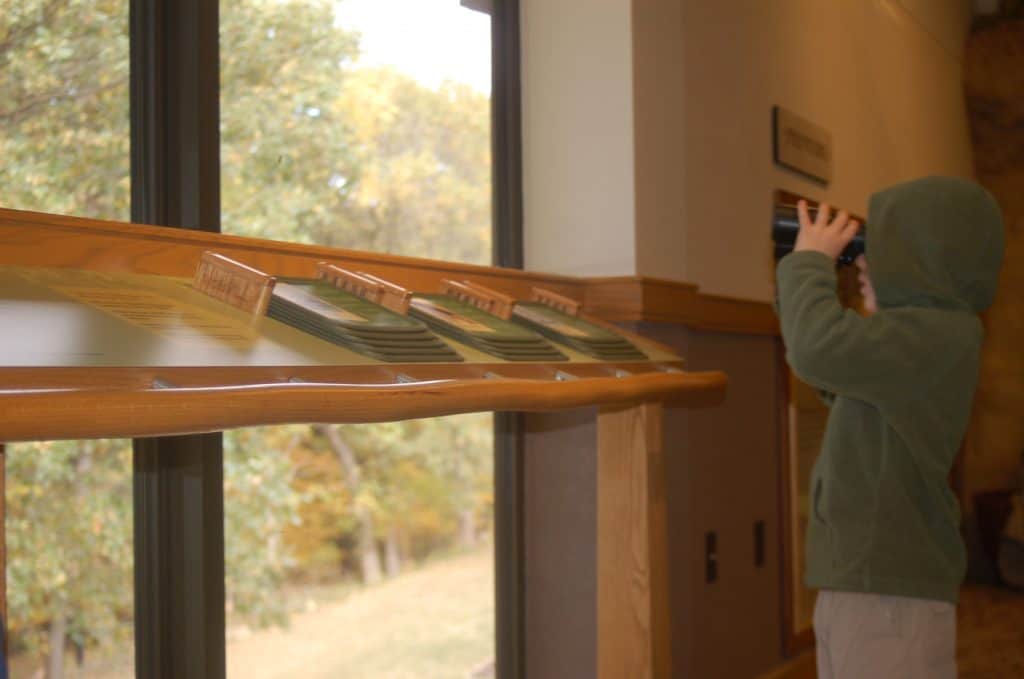 In the back end of the nature center  was a big glass wall with several pairs of binoculars there along with bird identification guides. Such a simple idea yet I've never seen it in a nature center before!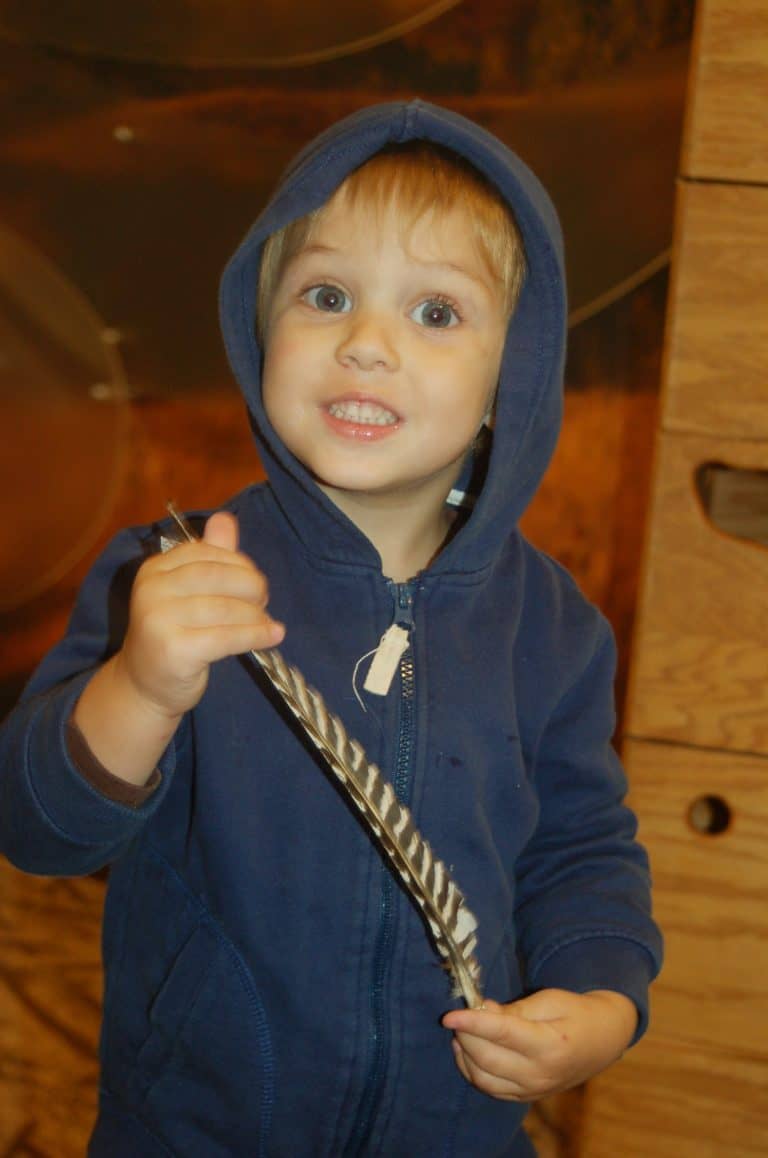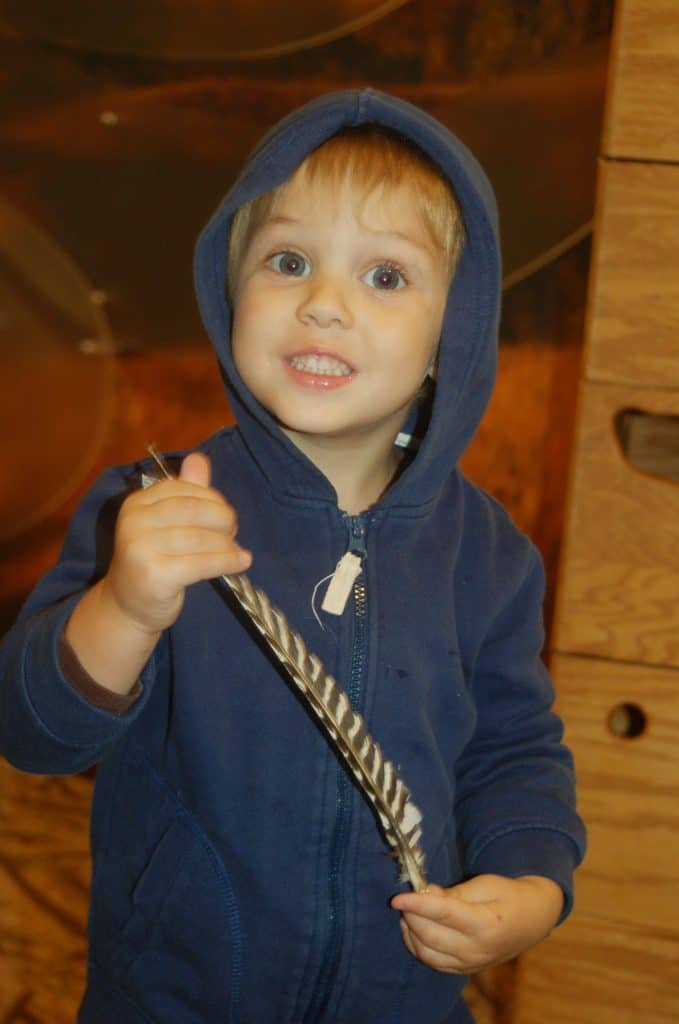 Then there was a stack of crates full of things for kids to reach in and pull out to observe. We found several different sorts of feathers, geodes, snake skin, and tree rings to name a few! Once we were finished inside the nature center we decided to head out to the nature trails within Stone State Park.
Now for us Florida folks it was FREEZING! It wasn't just that it was in the 40's, it was WINDY WINDY WINDY! Brrrrr! But the colors were just amazing! Below are two of my favorite photos that I took today at the park.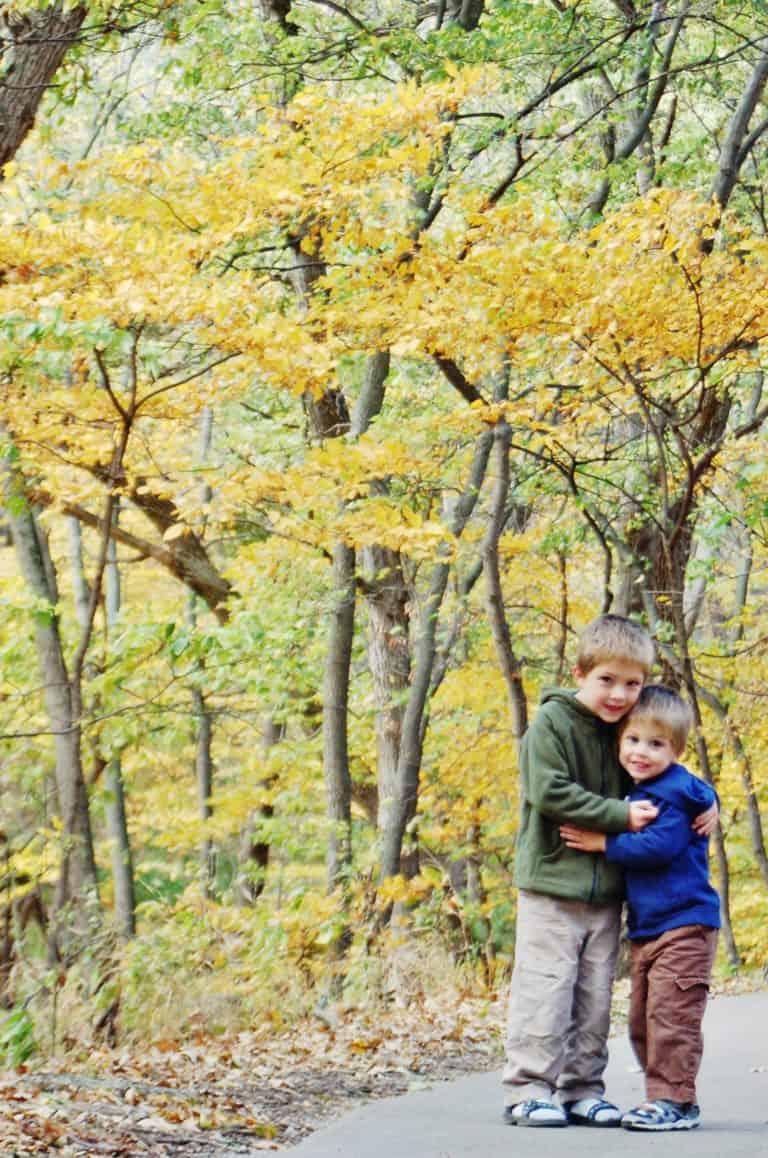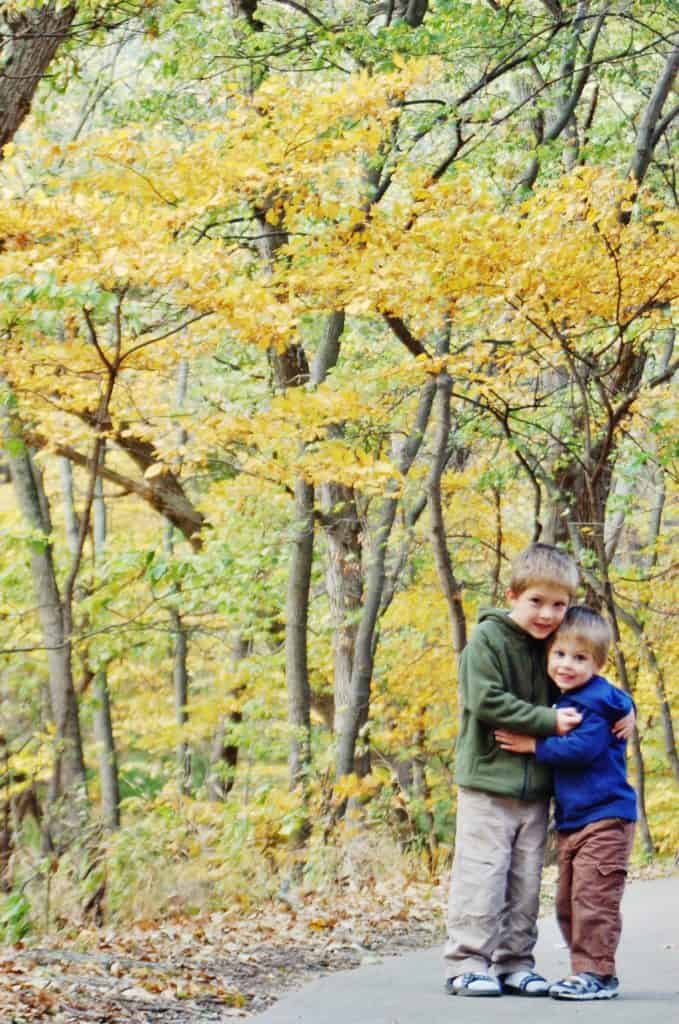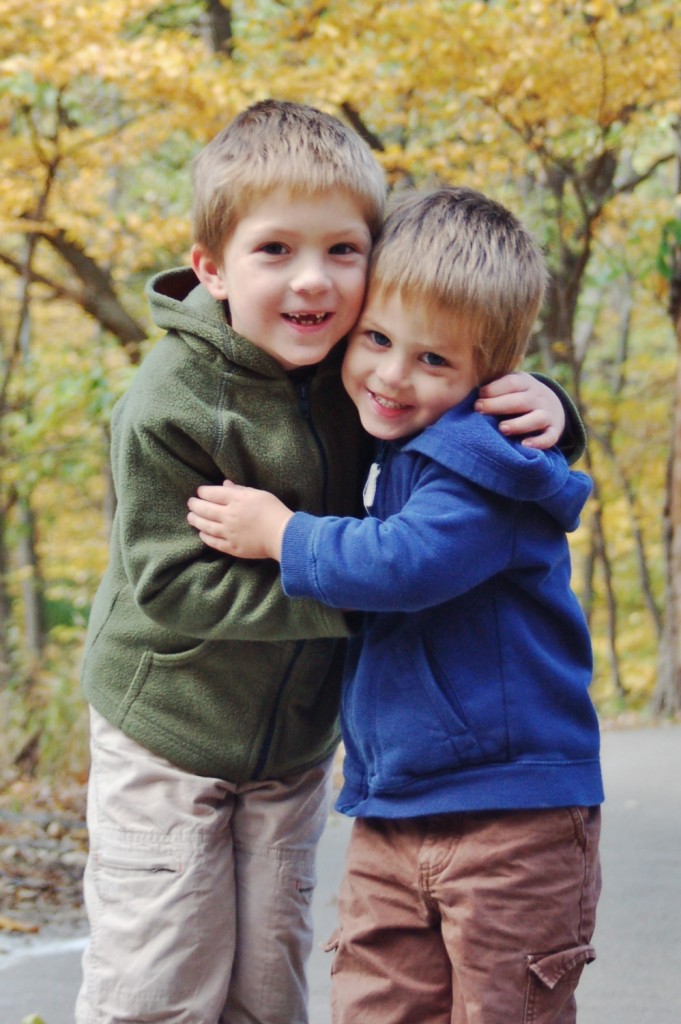 Isn't that precious?! It was one of those moments when all was right with the world and two brothers loved each other very much! If you have kids you know how precious these moments are!!