Visiting Scarecrow Farm near Sioux City, Iowa
This post may contain affiliate links, view our disclosure policy for details.
Yesterday after we visited Stone State Park in Sioux City, Iowa we stopped by the Scarecrow Farm. Their website looked cute and I needed an activity that would take us a few hours until my husband got out of his job trainings and the Scarecrow Farm proved to be a great choice!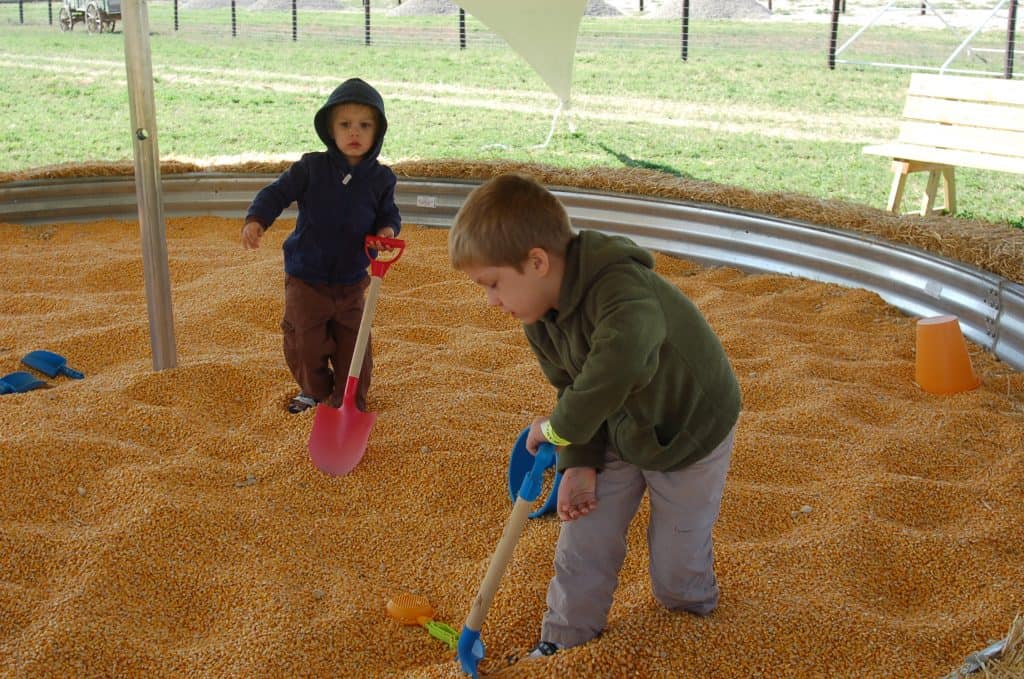 One of my boys favorite things to do is play in the corn pits! I was thrilled to see such a HUGE corn pit here as this is where my boys spent the majority of their time!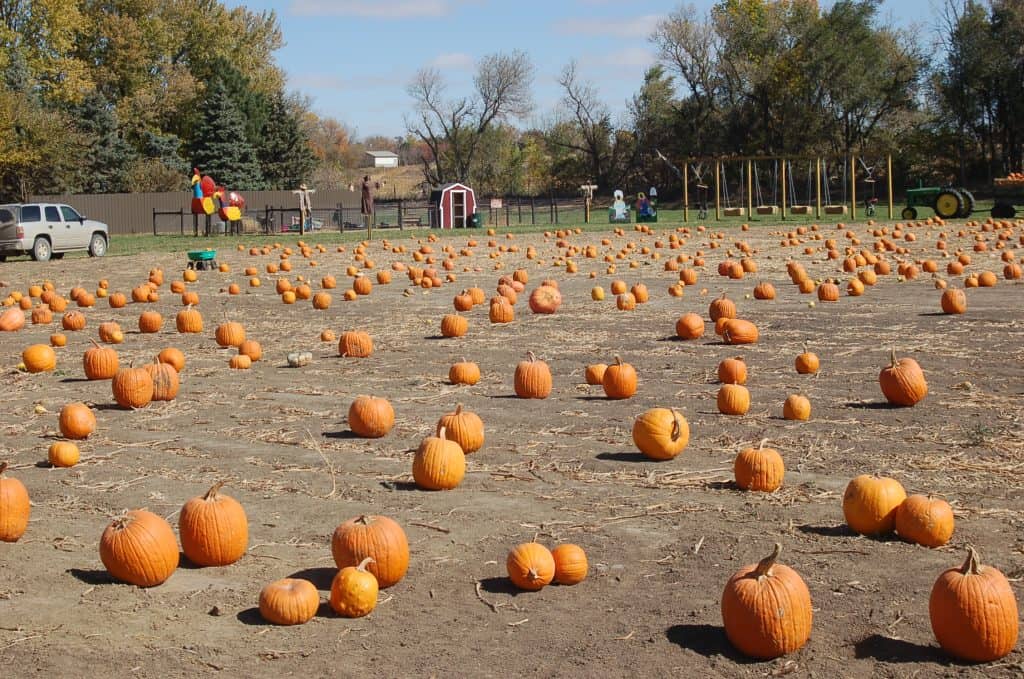 And of course every pumpkin farm needs it's own pumpkin patch. They also offered train rides, trike rides, and hayrides all included in the admission cost.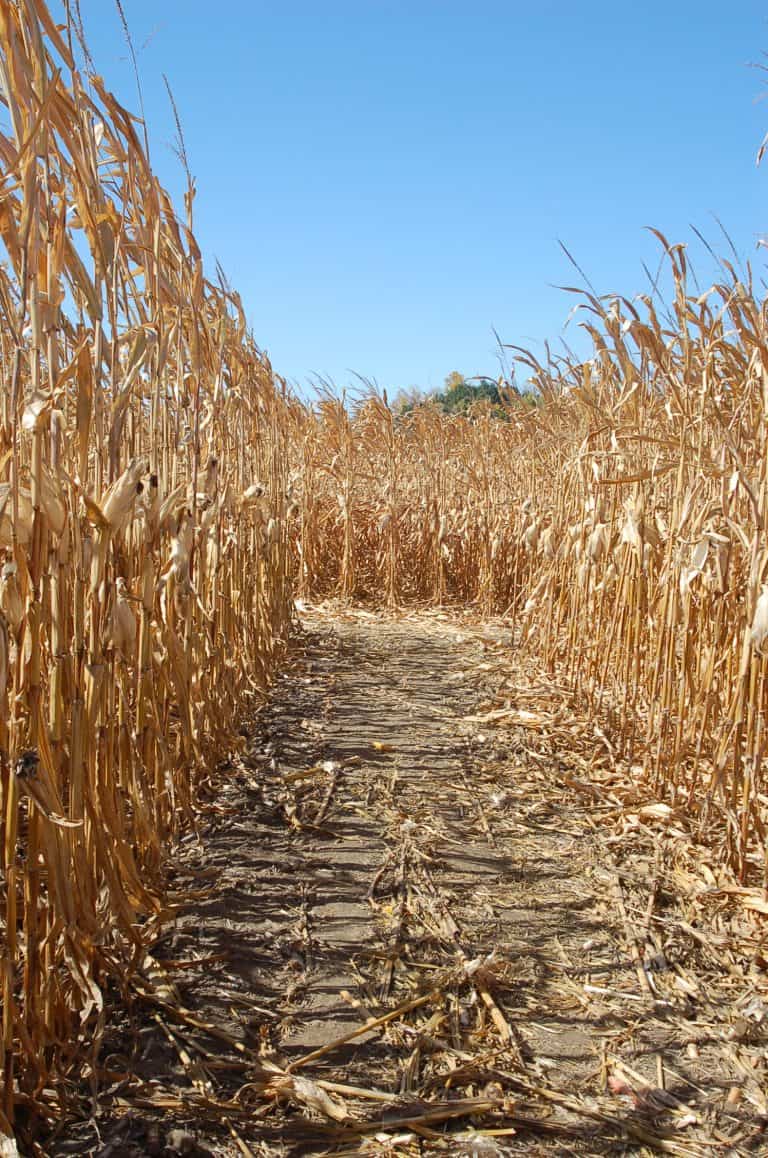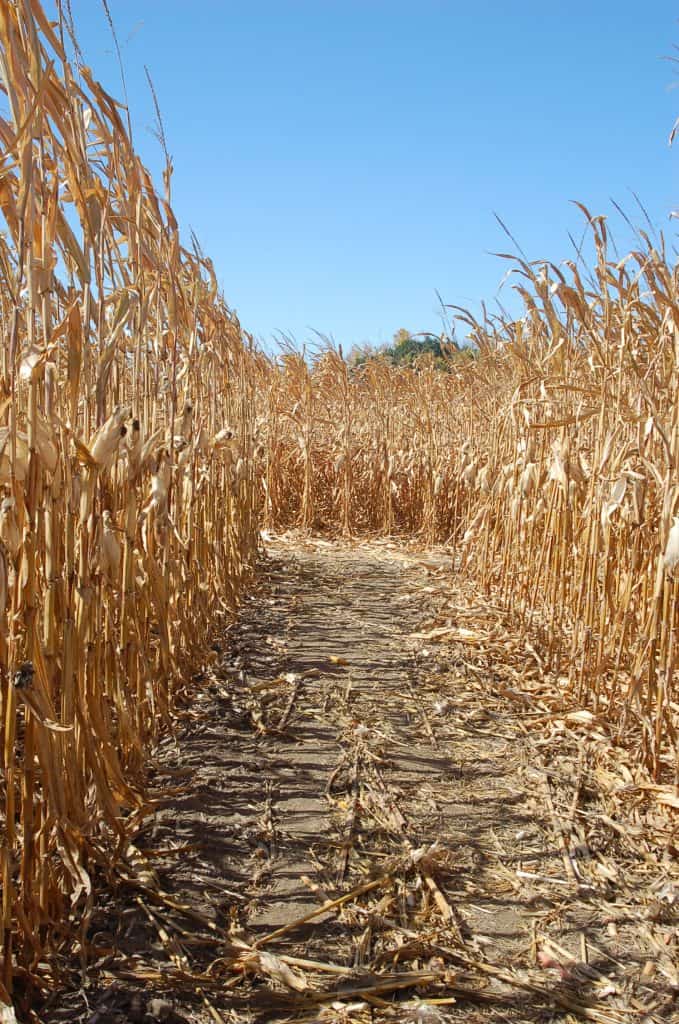 There was a small hay bale kiddie maze as well as a pretty good corn maze too! It was my very first corn maze believe it or not!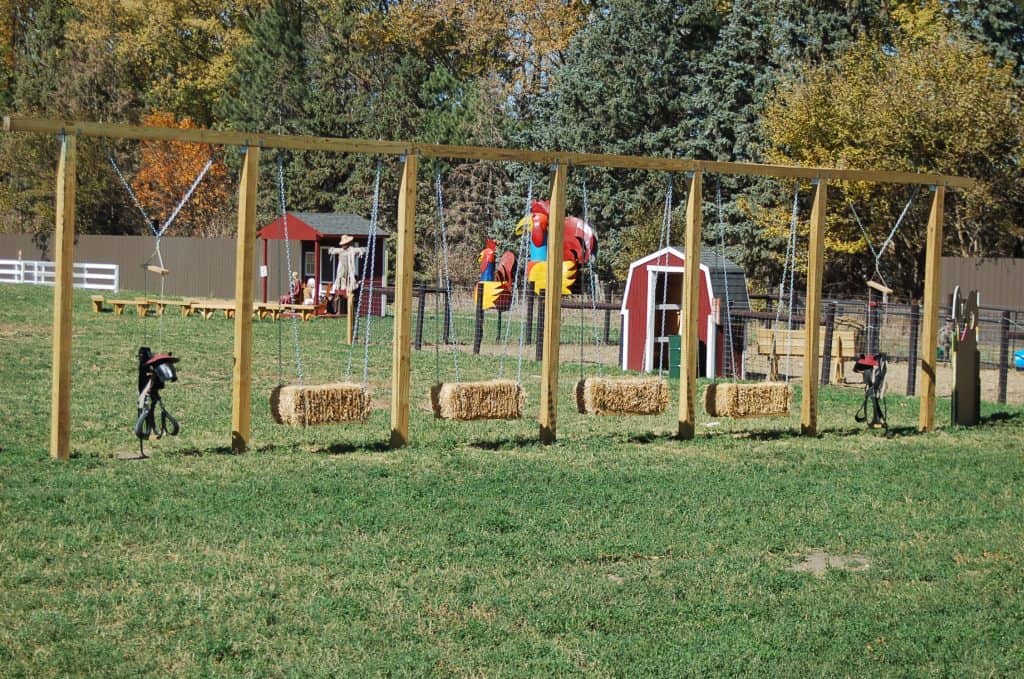 They also had a small petting zoo in off to the side, a spooky ghost stories area set up, and these SUPER awesome hay bale swings!!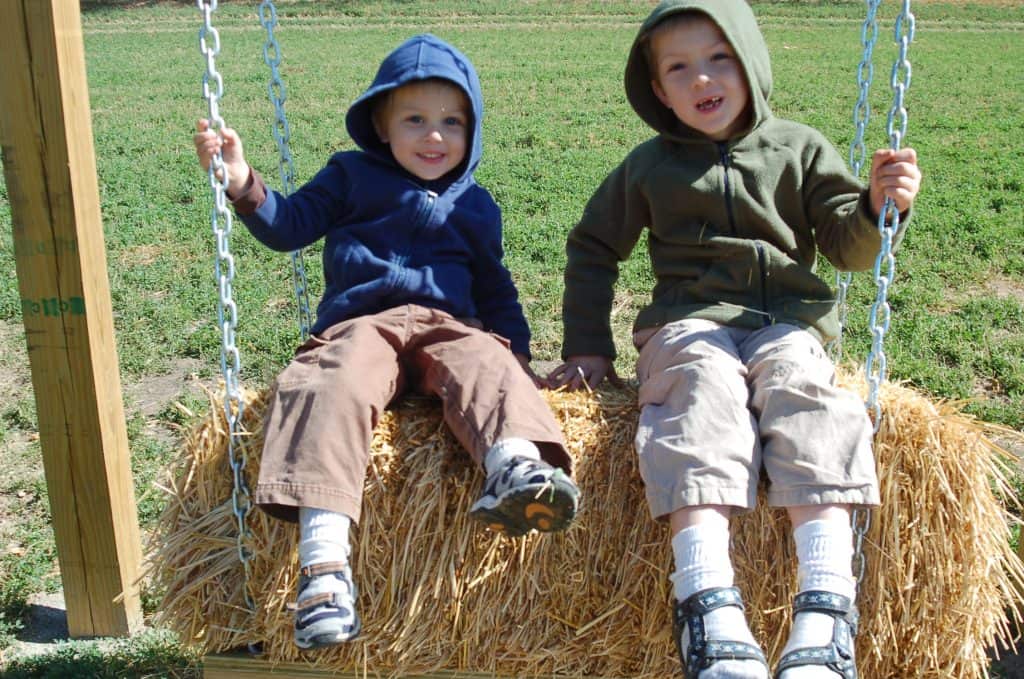 They were plenty big enough for both of my boys to swing on! Have you ever seen these types of swings before? I thought it was pretty creative as I hadn't seen this idea before.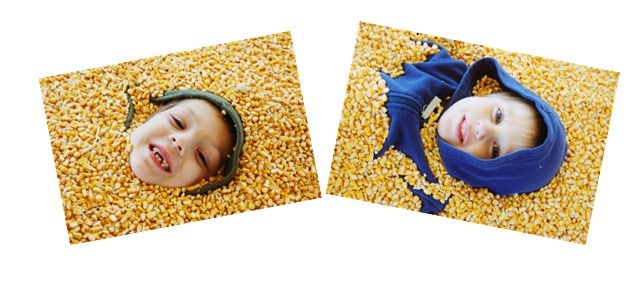 Let me tell you that the corn pits are an AWESOME sensory experience for kids! I won't lie – I was in the corn pit too!! My boys LOVE to be almost completely covered in the corn pit. 🙂 We had a great time together here. Visiting a pumpkin farm is a must do on my list every fall for our family and the Scarecrow Farm was a good choice! It was extremely kid friendly and looked like it was family owned which I love supporting!