Donkey Kong Throwback – a DVD Flashback
This post may contain affiliate links, view our disclosure policy for details.
Disclosure: I received samples to use in order to form my own opinions. No compensation was received. All opinions are my own.
Big Wheels, Lip Smackers, Etch-a-Sketch, G.I. Joe, hackey-sacks, Gloworms, crazy hair, Nintendo, Pacman, Pound Puppies, Rainbow Brite, Rubik's Cube….and of course Donkey Kong! These are just a FEW of the things that I grew up loving in the 80's. I remember how absolutely PSYCHED I was as a kid when my mom walked into a pawn shop (remember those?!) and purchased a second-hand Nintendo system for $30 – it was a HUGE deal…..probably better than going to Disney world at the time. And my sister and I play for HOURS and HOURS on that thing. We would rush home from school every day and fight over who would get to be player one on the Nintendo. My mom bought us just a couple of games for it (because they were like $2 a piece – soooo expensive 😉 and Donkey Kong was one of them.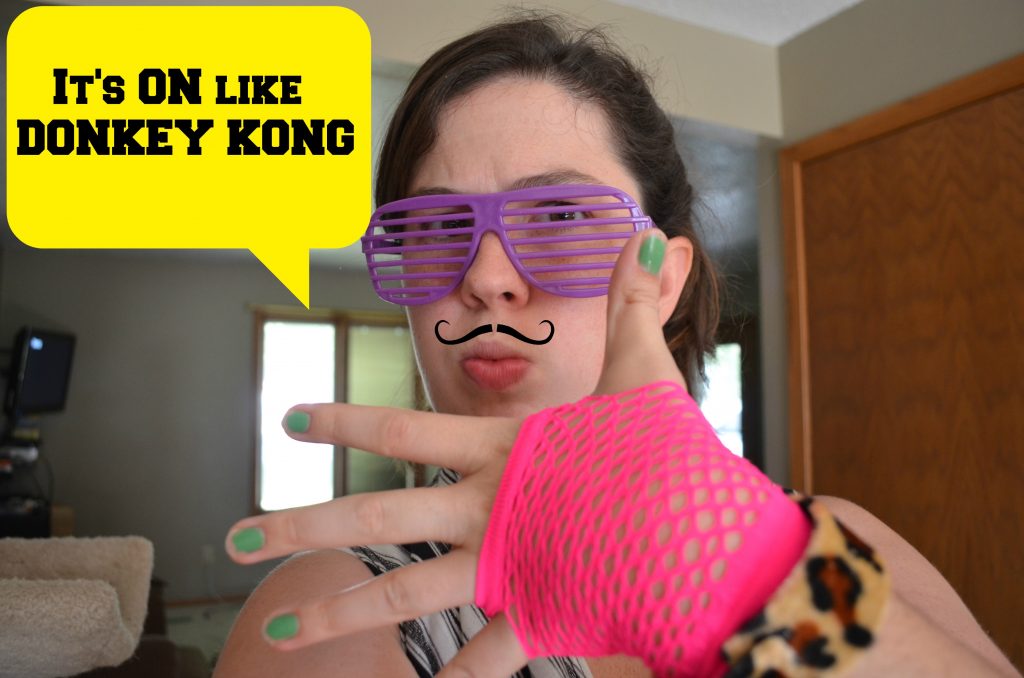 (just a side note – I tried to get my 6 year old son to try on some of this swag from the 80's and he was so embarrassed he refused to do it! Hah!)
When I heard that Donkey Kong, a beloved family game from the past, actually had DVD's out to watch I'm not sure who was more excited – me, my husband, or my two boys who have fallen in love with Donkey Kong over the last couple of years! It was definitely a win for our entire family and I couldn't wait to check out the DVD and see it! My kids of course immediately recognized Donkey Kong when we pulled the DVD out and it was just in time for our mini-road trip. We popped the DVD into our portable player in the car and my kids were just enamored with it – they absolutely LOVED it!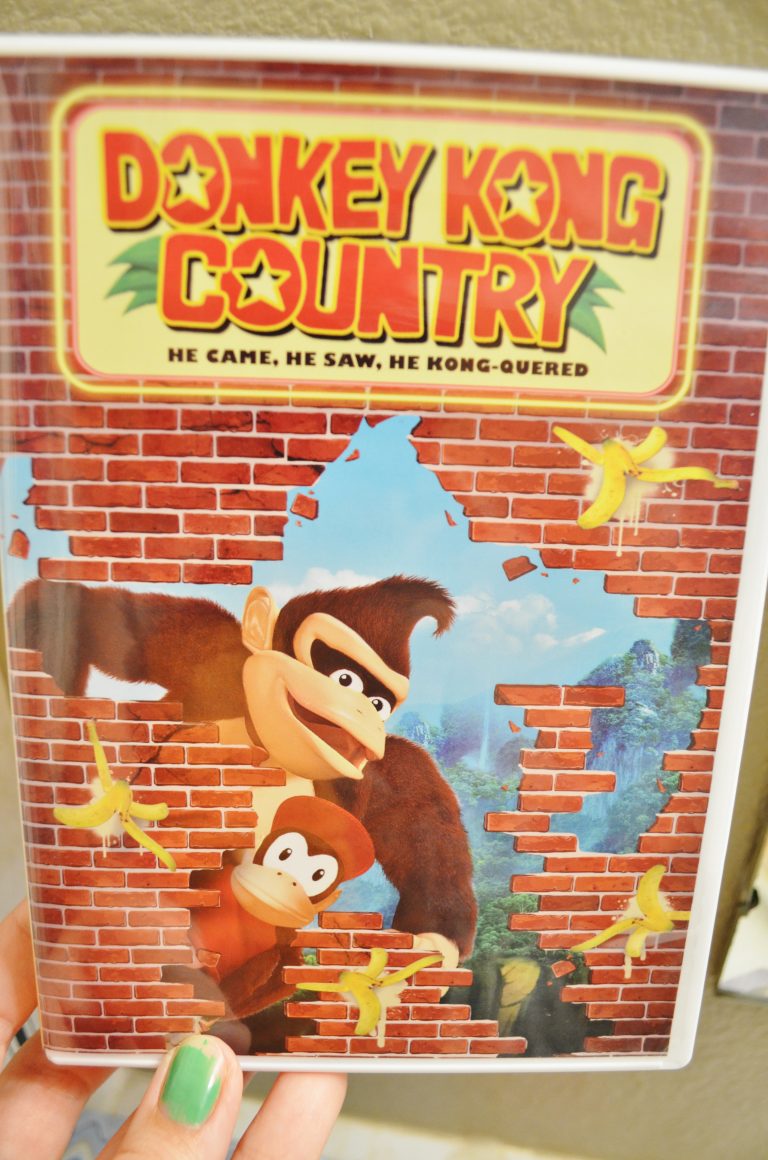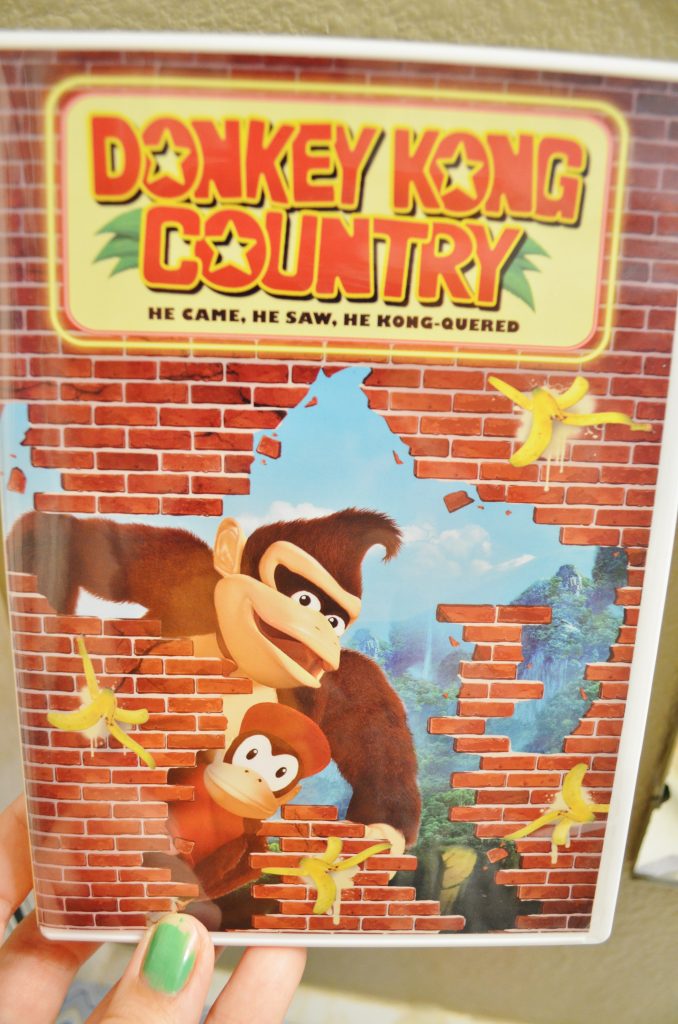 Donkey Kong Country is already out and available at Walmart, Target, and other retailers for under $10!! Definitely not a bad price! It has 90 minutes of run time and has four classic episodes on it!
 Here's the synopsis of it:
When King K. Rool's last attack fails, he comes up with a new strategy to steal the Crystal Coconut by cloning Candy Kong with an evil robot. While trimming Donkey Kong's hair, Candy Clone puts a hex on him that removes all of his strength, which now leaves the Crystal Coconut without a protector. With time running out, Cranky must come up with an antidote and get it to Donkey Kong before King K. Rool and his army succeeds in their next attack.
What's your favorite things from the 80's (or 90's)? They are my two favorite decades – probably since I grew up in them! Did you play/watch Donkey Kong as a kid? Do your kids play it now?
Check out more great movies from Phase 4 Films!