Coolest Science Animal Anatomy Model Kits for Kids: Hands on Learning
This post may contain affiliate links, view our disclosure policy for details.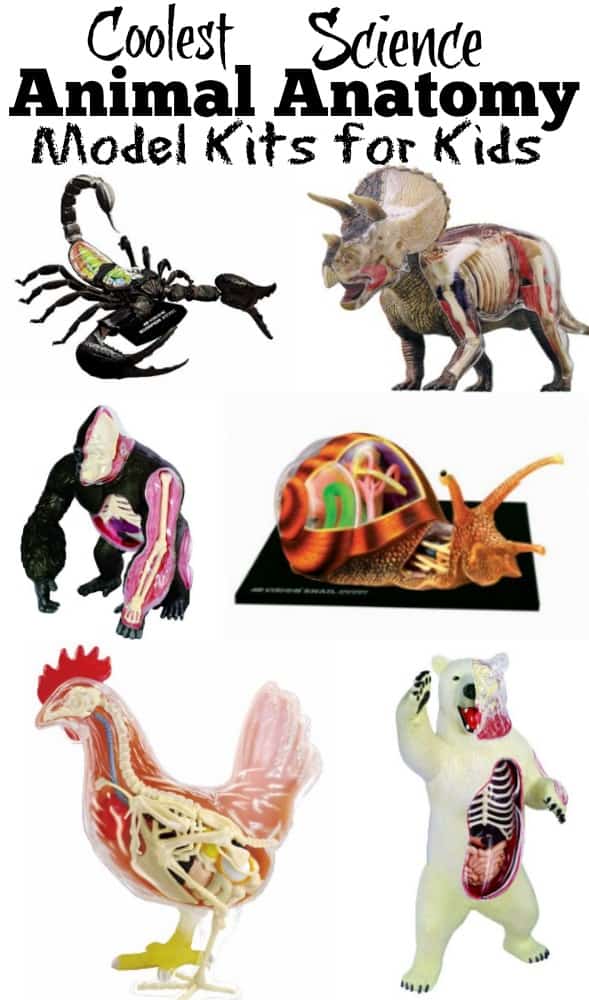 We've all seen human body anatomy models and many of them are surprisingly affordable for schools and homeschool families (see Preschool-K5 here and Elementary age here) but I've come across SO many more amazing and unique science anatomical models to enhance interactive learning. (PSSST – check out our Science Store for MORE educational learning fun!)
My kids LOVE touching things and taking them apart and these scientific models are certain to capture your child's interest. I also like to buy these instead of random souvenirs if we're making a special trip to the zoo, aquarium, museum exhibit, or road trip.
Check out the World's LARGEST Children's Museum in Indianapolis!:
Below are some of the unique animal anatomy models listed alphabetically that I found interesting – just click on each image to read more about each one (prices vary depending on complexity and size):
Hands On Science Learning Anatomy Models:
Cow

Dinosaur-Tyrannosaurus Rex

                  Giraffe

                     Pig
Other Science Related Posts:
Life Cycle Science Learning Manipulatives
Frog Life Cycle Paper Plate Craft
Interactive Earth Science Layers of the Earth Craft
How to Make a Science Center from an old Entertainment Unit
Make Your Own Lava Lamp Science Experiment
Simple Safety Tips to Solder for Beginners