Children's Book Costumes & Pumpkin Carving Templates
This post may contain affiliate links, view our disclosure policy for details.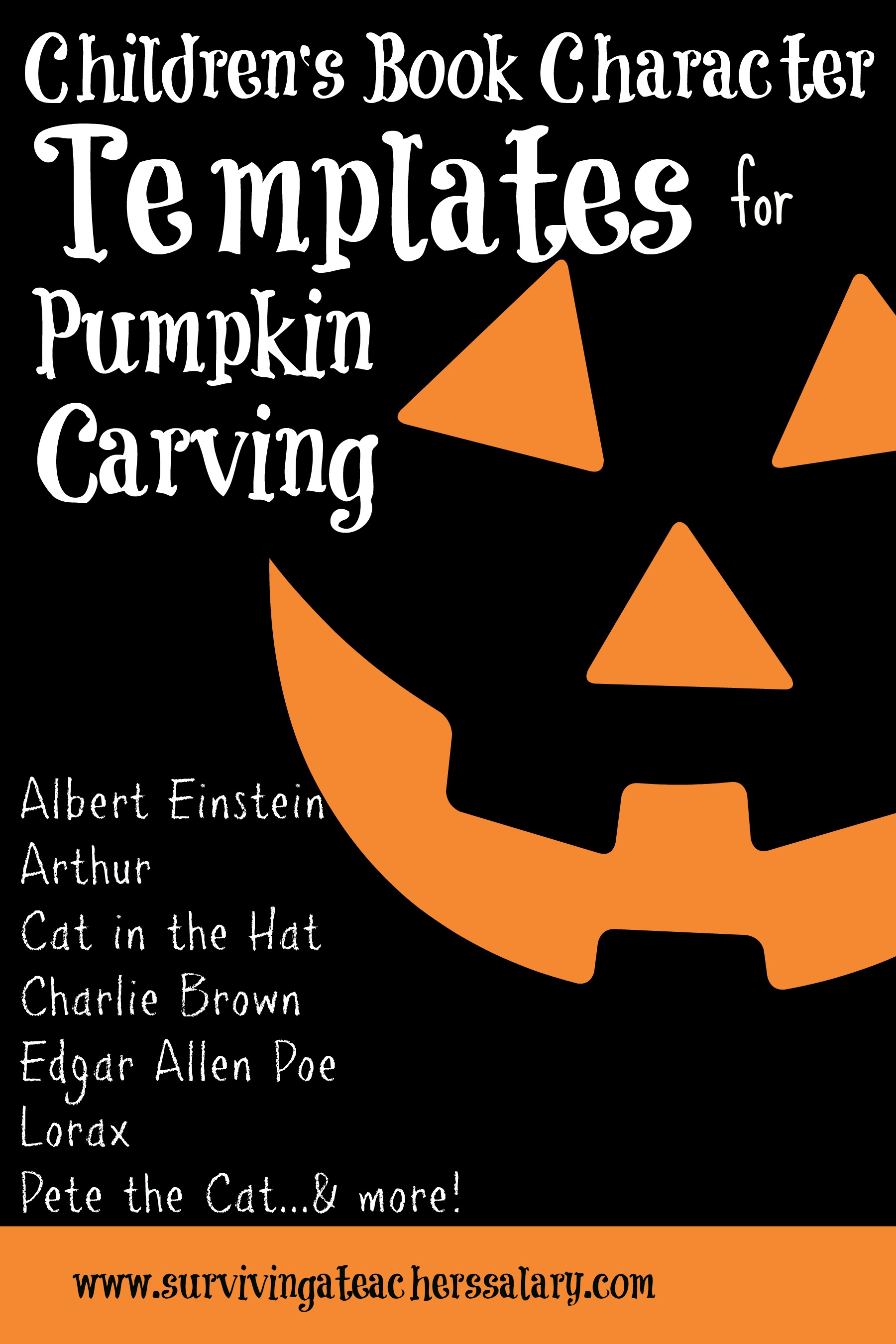 I LOVE the month of October! Even if your school can't technically celebrate Halloween there are plenty of ways you can still bring the fun of the month to your classroom and home!
From "Dress Up Like Your Favorite Book Character" day to "Decorate a Pumpkin" book reports there are SO many fun hands on ideas out there! I've been pinning like a crazy woman putting together this pinterest board for you to follow here and use as a resource for ideas!
It has all sorts of children's book character ideas for both costumes and pumpkin decorating! You'll find a lot of other pumpkin carving templates below!
Children's Book Character Costumes & Pumpkins:
Children's Book Pumpkin Carving Stencil Templates:
Albert Einstein 
Angry Birds
Anne Frank
Arthur
Black Beauty
Cat in the Hat
Charlie Brown  and here
Cheshire Cat (& LOTS of other Cats)
Curious George
Daniel Tiger
More Disney 
Edgar Allen Poe (save image and print to carve)
LEGO Head
MARVEL Avengers
Military Themed
Pac-Man
Peppa Pig
Pete the Cat
Scooby Doo
Sherlock
Wild Kratts Chris
Below are some bonus pumpkin carving templates & activities you can download for free: