Butterfly & Bee Garden for Pollinators – How to Make an Edible Tea Garden
This post may contain affiliate links, view our disclosure policy for details.
I spend a lot of time outdoors in the summer in my garden. I absolutely LOVE seeing the different butterflies, bees, and other critters attracted to my plants.
Below I'll show you how we are made an edible tea garden which doubles as a bee and butterfly garden for pollinators! Plus get FREE pollinator printables to use with your kids, gardens, and classrooms!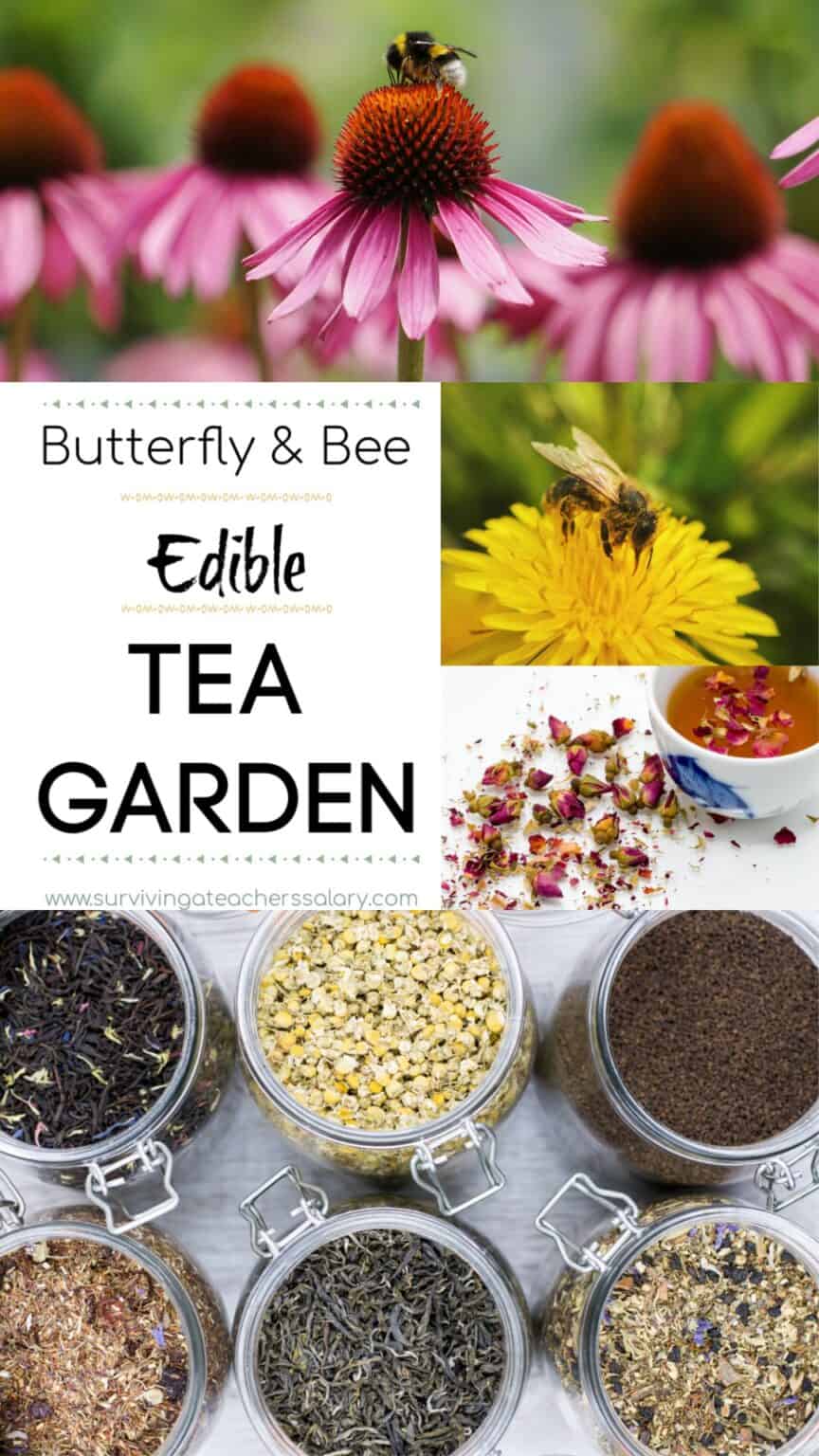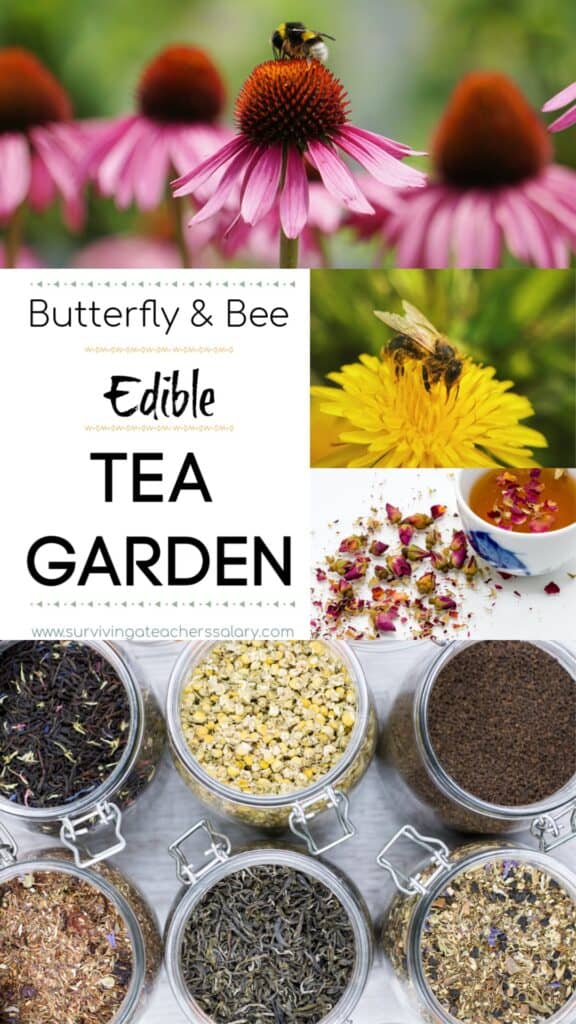 Since we doubled out the space in my garden this year I decided I really wanted to dedicate one area to growing flowers to attract more butterflies and bees.
As I started researching what flowers to add to my butterfly garden I realized some of the flowers are edible – and can be used in tea! (If you want to track the migration of your Monarch butterflies you can learn how to tag Monarch butterflies here!)
TA-DAH! My bright idea of an edible butterfly garden, or tea garden, was born! Pollinators are such an important part of our environment and I wanted to experience with my kids a simple way to do our part. Did you know there are over 20,000 bee species!? Although 80% of crop pollination is done by just two bee species!
You'll definitely want to check it out! I know quite a bit about bees, butterflies and other pollinators but there's still SO MUCH I don't know! Pollinators are an important display of biodiversity across the globe.
Help keep track of pollinator gardens – it's such a cool real time way to track pollinators and their habitats nationally! You can even add your garden(s) on there!
More About the HabiTally app:
HabiTally is a FREE app by Iowa State University of Science and Technology.
Just drag and a drop a "pin" to add your garden to the map!
Helps monitor breeding habitats and food resources for Monarch butterflies.
Requires iOS 10.0 or later. Compatible with iPhone, iPad, and iPod touch.
Why Use the HabiTally app?
Help document habitats! Data collected helps inform decisions in conservation! In December 2020 it will be decided whether to add Monarch butterflies to the endangered species list and this app will contribute!
It's benefits more than just Monarch butterflies! It also benefits other pollinators and other small animals across the country.
Information is collected anonymously! You can also view the documentation efforts nationally. Data collected will be shared with the U.S. Fish and Wildlife Service (USFWS).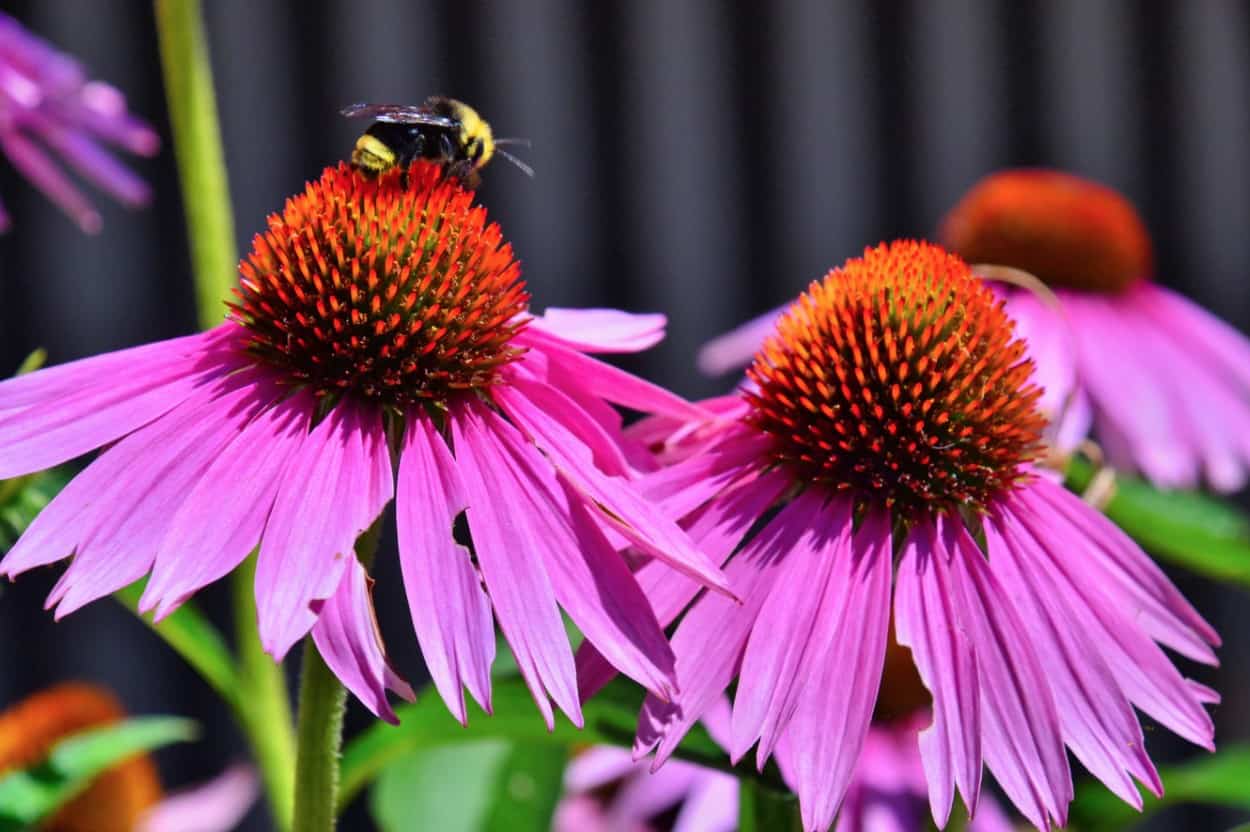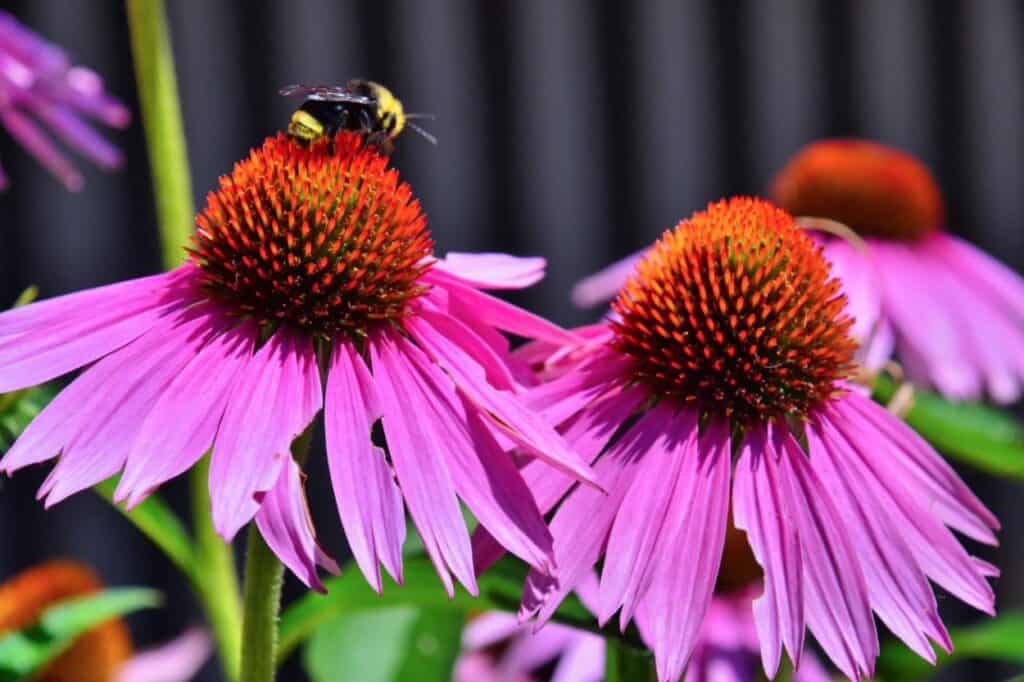 My Tea Garden Flowers:
**Above I linked to the exact seeds I purchased that have all done well for me!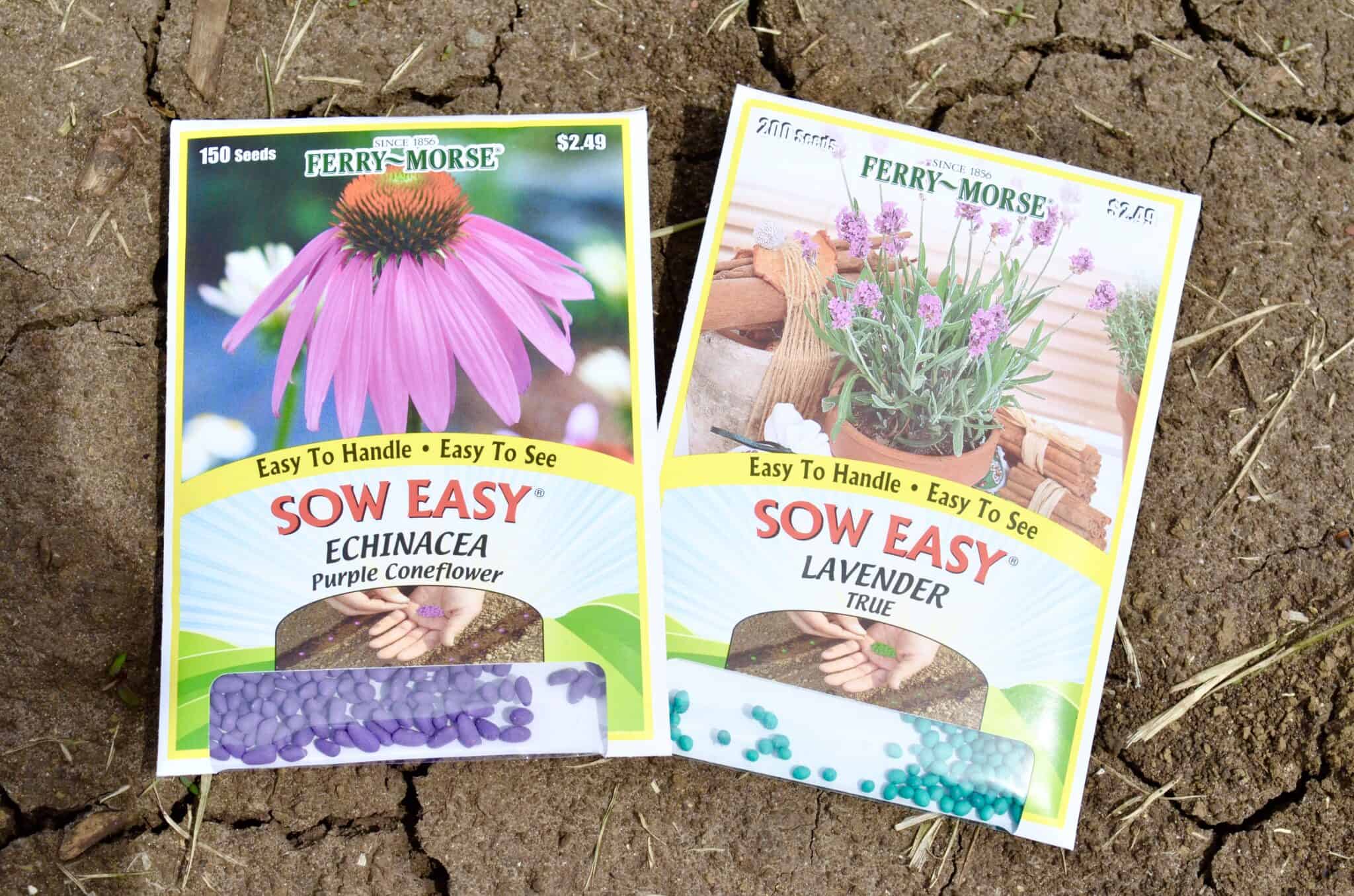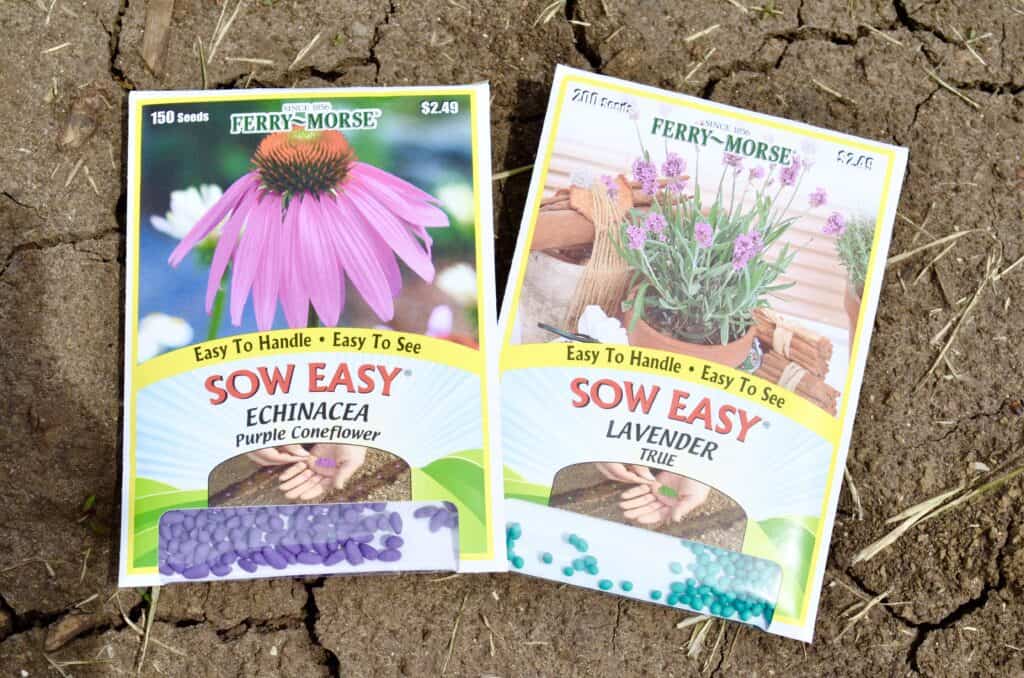 Although you can scout around at your local greenhouses and buy some of these plants, I chose to start my flowers from seed. To get started from seed you'll need:
Seed packets

Dirt

Seedling trays or pots

Heat Mat

Light source
That's about it! I have found in the Chicagoland area that my seeds do best when I start planting them indoors in March, then planting them outside in mid-late May!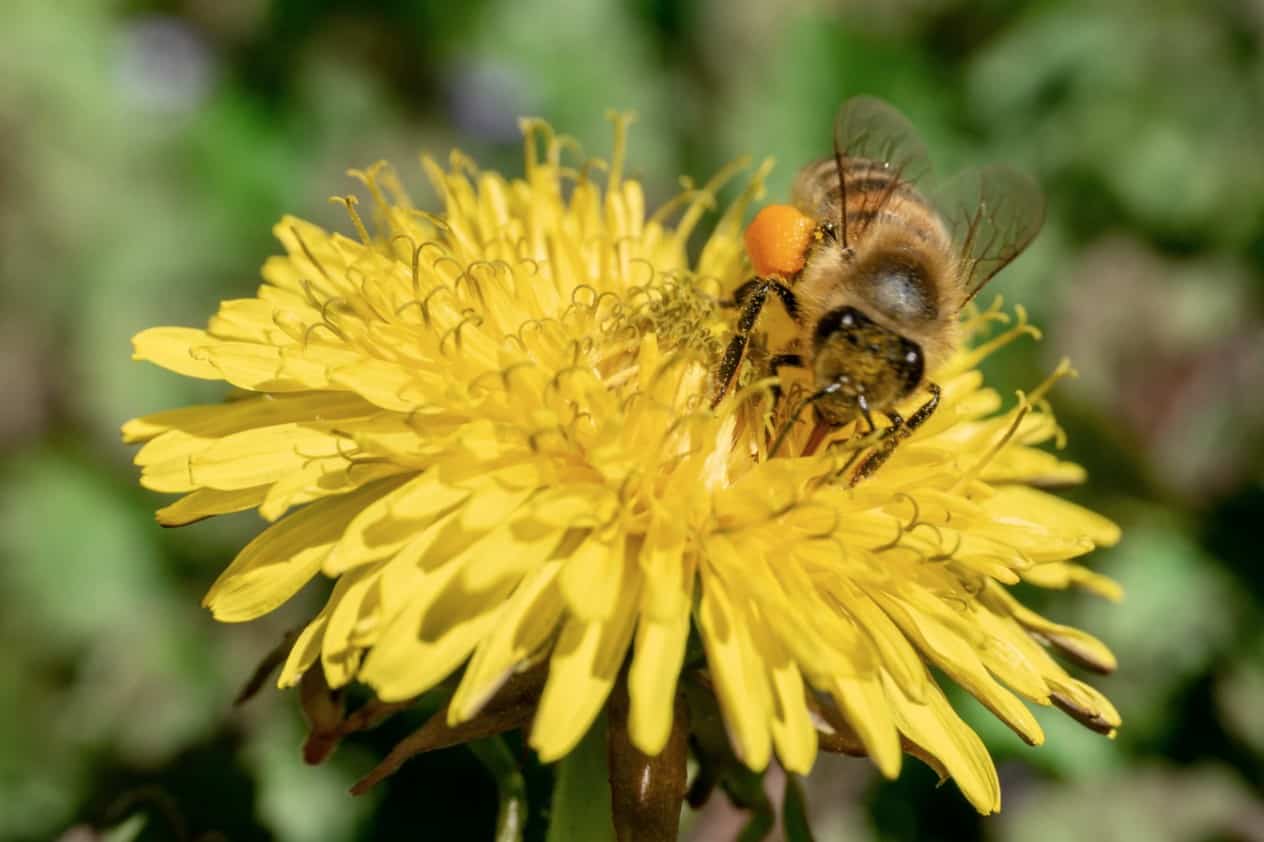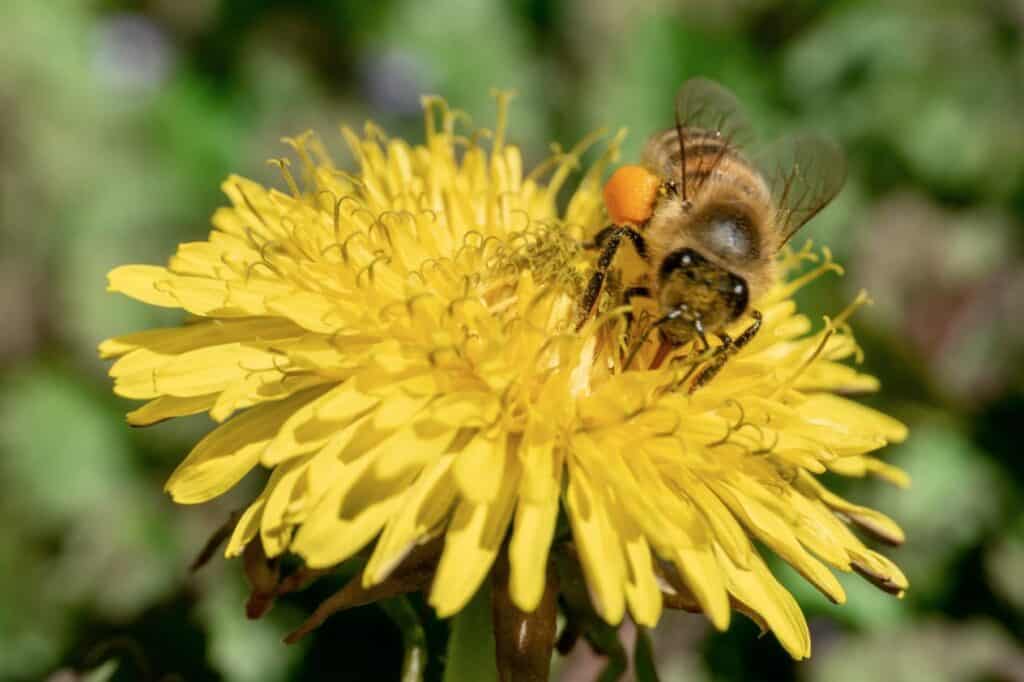 My yard has tons of fresh dandelions so I am not planting those in my tea garden but when they show up (because we have TONS of dandelions in our yard!) I won't be pulling them out either.
TIP: I also recommend putting spearmint and catnip plants (and any other mint plants) in a separate container or sectioned off area due to its uncanny ability to spread quickly and take over your garden.
I have a very large vegetable garden and have dedicated a good sized raised bed area this year for my butterfly tea garden – but you can make it any size you have! In fact if you need to you can even grow your tea garden flowers in pots!
Just make sure you water frequently and have your flowers in large enough pots to grow in. Even a small row of flowers or patio plants can make a difference for your local pollinators!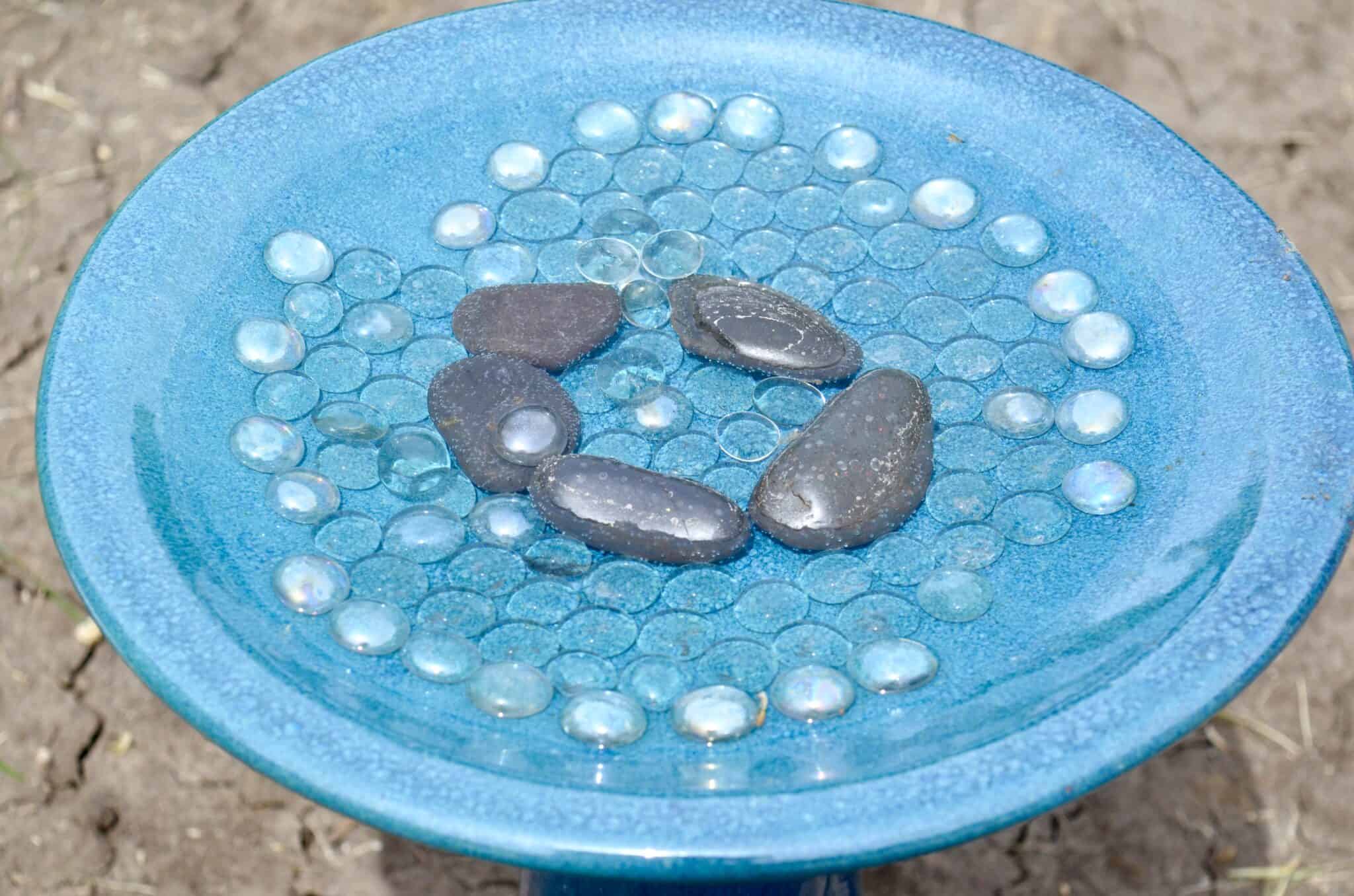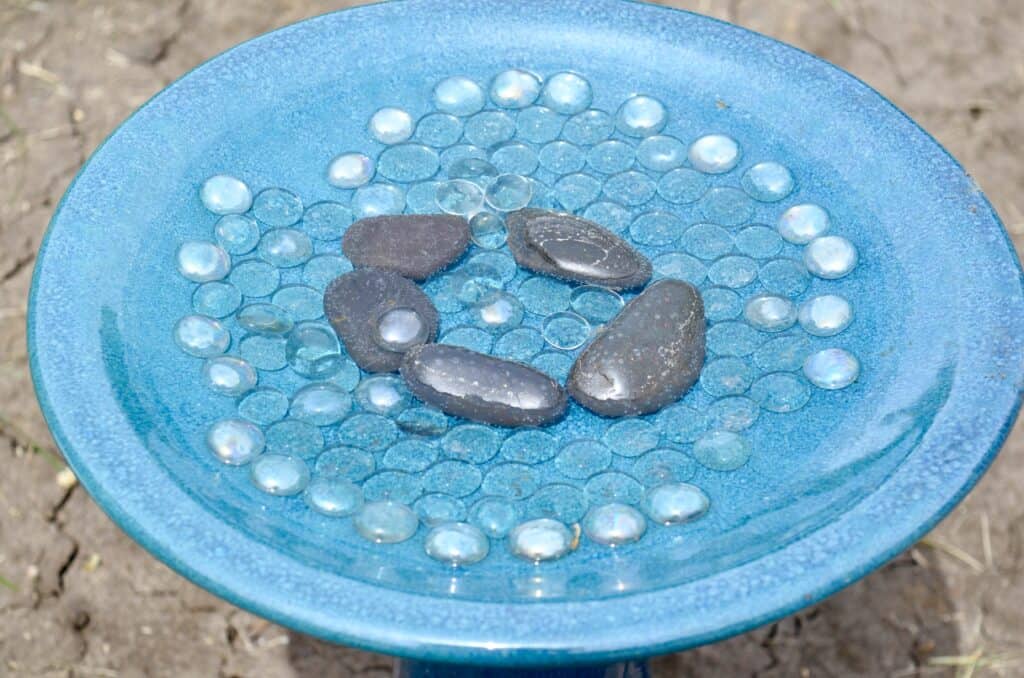 How to Make a Butterfly & Bee Water Dish:
In addition to starting our butterfly & bee garden this year I also decided to install a simple pollinator water dish too! They're extremely simple – you can use supplies you have at home to get started if you don't want to dedicate a small bird bath like I did!
You'll need:
shallow dish or terra cotta pot

flat glass marbles or rocks

water
Simply lay a layer of flat glass marbles (the craft rocks you can find at dollar stores for vases) or even some small rocks in the bottom of your dish or shallow terra cotta pot. (the kind that normally sits underneath a water to catch overflow water) Then add water so that the top of the rocks are slightly higher than the water level.
This way the bees, butterflies, and other pollinators won't drown in the water but can simply sit on top of the rocks and take a drink before heading off on their way! Because it is such a shallow dish you will probably need to add water daily.
Gardens come in all shapes, sizes and colors!
Gardens are kind of like camping – you can do it cheaply or you can spend a fortune on it! But you can contribute to our pollinators by even just planting a pack of flower seeds in your yard!
If you want to learn tips on how to save money when you garden you can see the various cheap gardens we've constructed over the years! I've worked my way up from one single tomato plant to a 70′ x 30′ garden complete with fire pit, sitting area, and now our edible tea garden!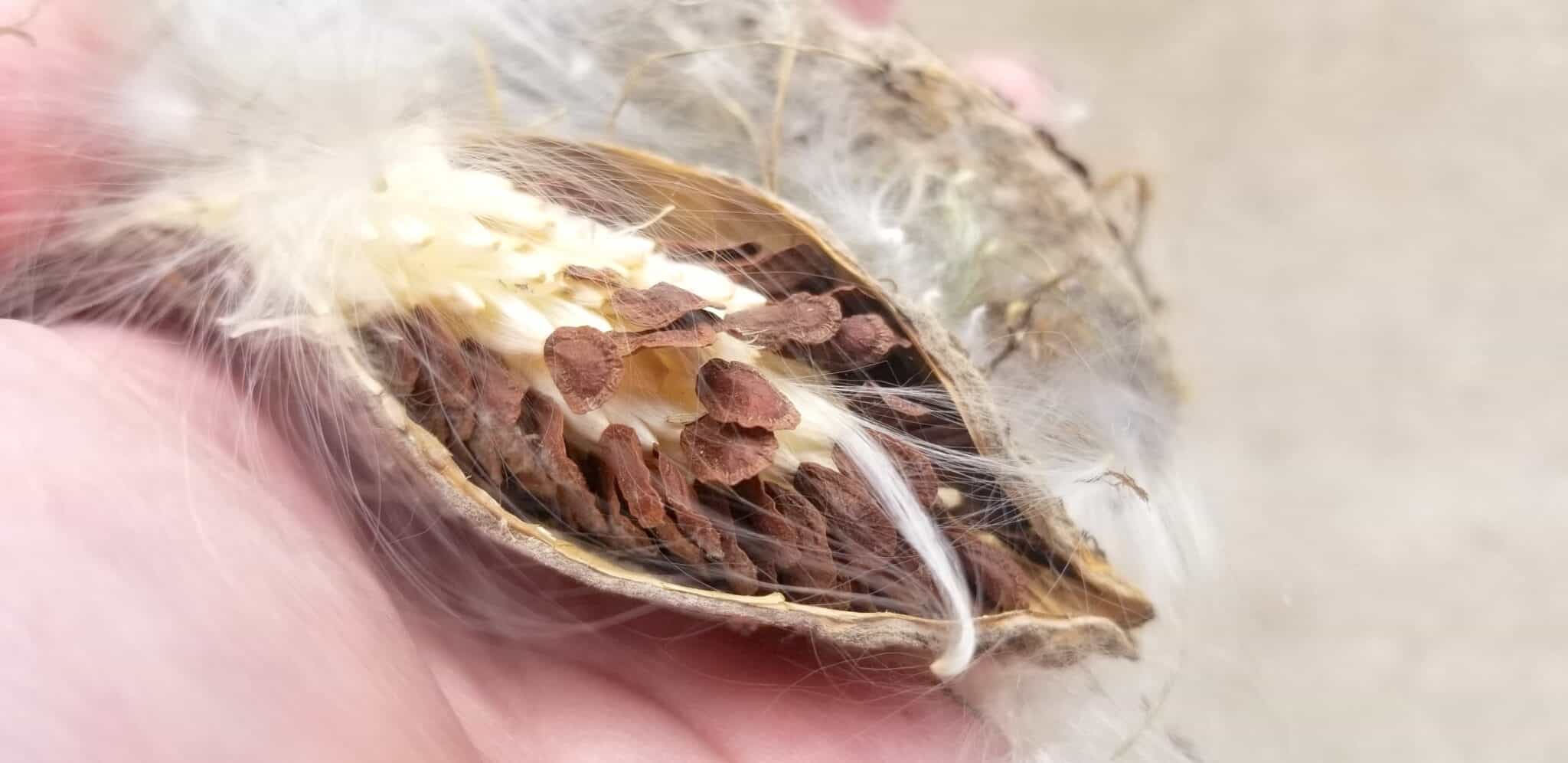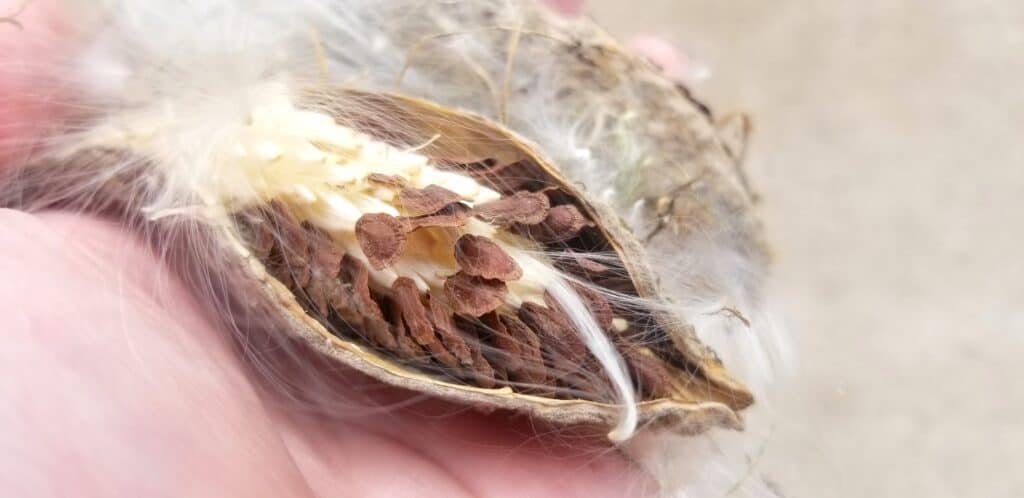 If any milkweed pop up in your gardens don't pull them out! They are fantastic for attracting Monarch butterflies and with luck they'll lay eggs and you can watch the small caterpillars grow and complete their life cycle as they turn back into butterflies again! You can even save the seed pod at the end of the season and try planting them again the next year!
Other Resources about Monarch Habitat and Conservation:
Click on the pages below to learn more about Monarch butterflies!