Classroom Math Sorting Attribute Apples by Learning Resources Review
This post may contain affiliate links, view our disclosure policy for details.
Attribute Apples
is another one of my favorite products from
Learning Resources
new product line this year! If you are looking for a fun way to help children with sorting and patterns you absolutely must get this! It comes in this cute cardboard apple basket and has 27 apples inside. It also comes with an activity guide which suggests uses of Venn diagrams for higher-order thinking skills.
 I absolutely LOVE the bright colors in Attribute Apples. There is no color enhancement on these photos – they are really this brightly colored! You can sort these apples by color, by size, and by features such as with/without leaves, with/without worms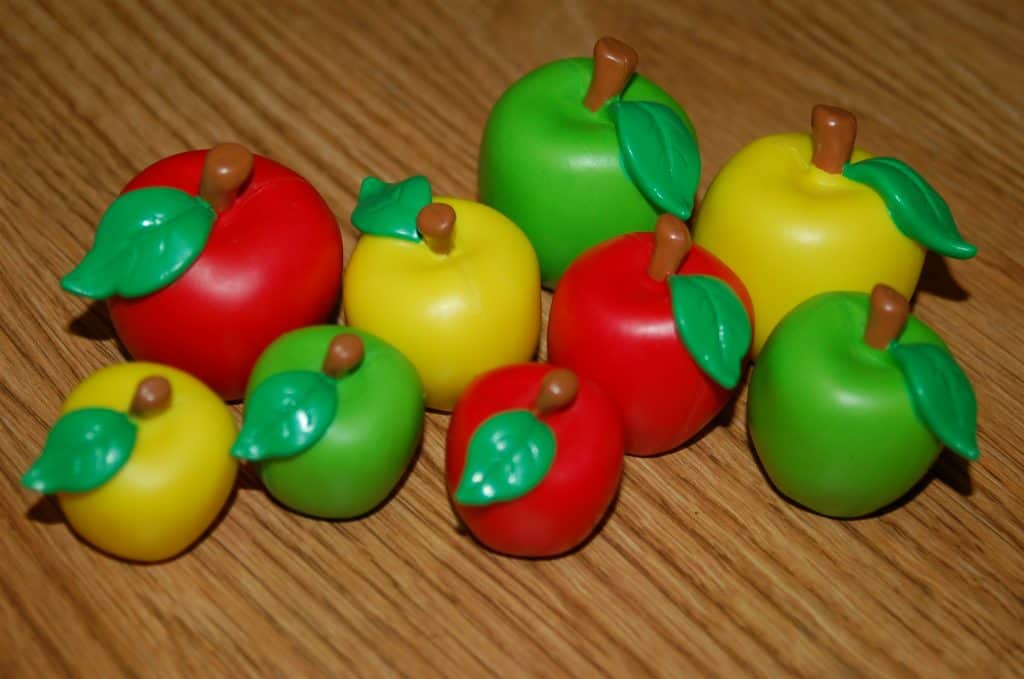 This worked fantastic for my two boys who are on different levels. My youngest son (2 years old) is still trying to learn his colors so we played by choosing specific colors with him. We was also able to understand to look for the leaves with/without leaves and worms. My oldest son was able to take everything a step further.
We used Attribute Apples to separate the apples by size, and we also used it for sequencing and patterns as well. He has a difficult time with "what comes next?" in a pattern and using the apples in their different sizes was a fun way to work on this skill. It was great because you can make it more simple by using all the same sized apples, or you can make it more difficult by throwing in all of the sizes.
I definitely recommend
Attribute Apples by Learning Resources
. The apples are made with an absolutely fantastic quality material. Very sturdy and easy to use. I love that the container has the little divider cardboard in it but it is very flimsy so I'll probably just end up taking it out. The container itself, however, is extremely sturdy and will hold up for a long time!
 Disclosure: I was not compensated for this post. I received a product in order to form my own opinions. All opinions are my own.