A Party with LeapFrog Leap T.V. Review
This post may contain affiliate links, view our disclosure policy for details.
Now that winter is upon us, it is getting trickier finding ways to keep kids active indoors. Physical activity is needed year round, so finding ways that helped my kids stay active while having fun has always been a challenge. Luckily, I was recently able to try out the LeapFrog Leap TV game system, just in time as cabin fever is already setting in! I am so excited to share my thoughts about it with you below.
When our LeapFrog Leap TV arrived, I was so impressed at how easy it was to get started. You will find the system easy to install yourself, with a sleek and simple control box, mini camera, and dual use remote system. We also had the pleasure of testing out the Sports and Dance game collection, perfect for getting our kids up and active! We invited a few of our other pint sized friends over to help us give the Leap TV system a try, and let me tell you they were quite excited to begin.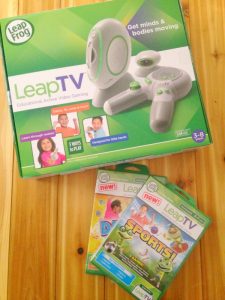 Once we opened up the package and plugged a few cords in, we were ready to go. We were most intrigued by the mini camera, that would help children interact with the game as if they were in it. Here are a few other perks about the Leap TV you should know:
-It is great for kids ages 3-8.
-Remote is designed for smaller hands.
-Teaches a variety of educational games as well as gets kids active.
– All games are educator approved.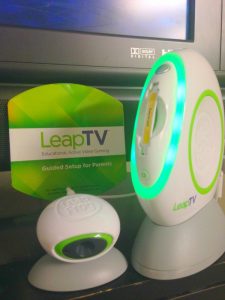 The guests were able to use the easy to hold control in various ways. It can be used in unison with the sports activities as sporting equipment, and can also be used as a cursor when choosing your activities and filling out your profile. Yep, each player can create their own profile thus creating a unique experience!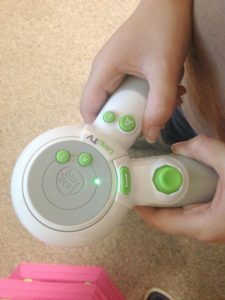 Once we made ourselves profiles and got familiar with the equipment, we were ready to play! Two whole hours flew by while children "kicked" soccer balls, danced, and even played with virtual pets. I must say the graphics, easy to use parts, and family friendly themes makes the Leap TV a fantastic experience for the whole family.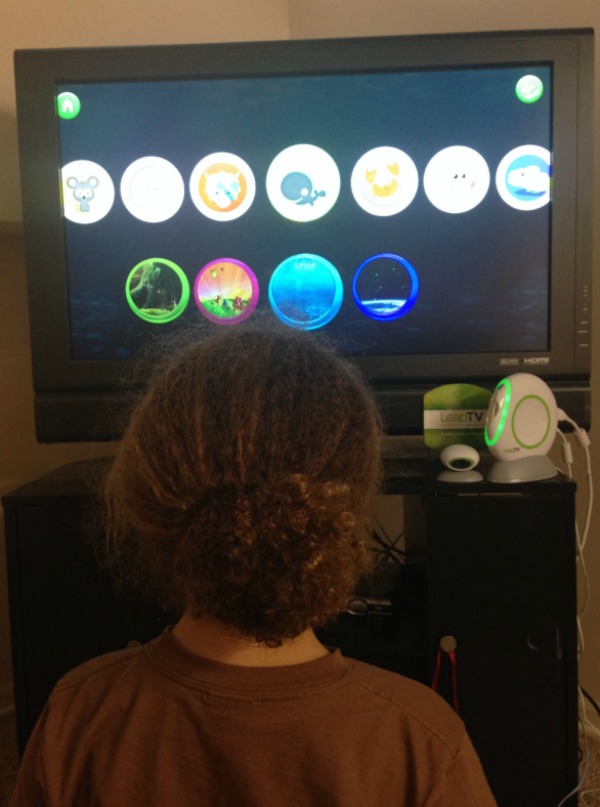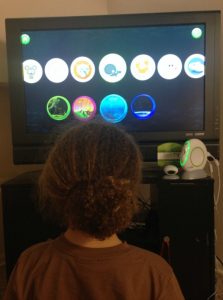 Kids had a hard time with all of the options, which isn't exactly a bad thing. The games give children quite a selection of options, giving you some real bang for your buck per game.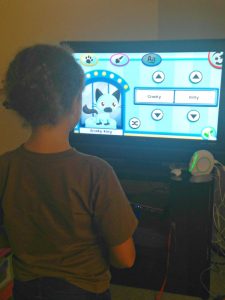 In the end they enjoyed the Leap TV very much, as did the adults. It was quite a thrill to watch the kids get active with the LeapTV, and get the physical activity they need so much.
If you are looking for a fun way to keep kids active this winter, I would suggest you give the LeapTV a try!