5 Ideas on How to Spruce up your School Garden
This post may contain affiliate links, view our disclosure policy for details.
Does your school grounds need a little sprucing up? Maybe there are flower bushes in place but they are just starting to look scraggly – there are SO many ways that you can spruce up your school garden! And it doesn't have to cost an arm and a leg! It's SO easy to get your classroom involved – and growing veggies to eat is even more fun!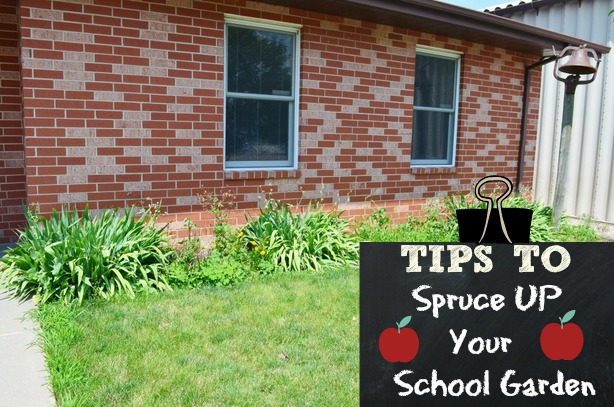 Every school has different needs depending on location, public/private, budget, etc. Here are some tips that you can consider and make them fit to your specific scenario.
1. Purchase a simple Raised Garden Kit. You can purchase a simple kit for around $20. You can purchase a raised garden kit per class or grade level for teaching children responsibility in their own garden. You can add a raised bed in the middle of an outside eating area, or near the front office as well! You can even have contests between classrooms to see who can grow the most vegetables inside their raised bed.
2. Make it a contest! Start your own school "Spruce Up Our Garden" contest and have grade levels compete to who has the prettiest garden! Have the principal judge the contest and display a prize ribbon for the best garden!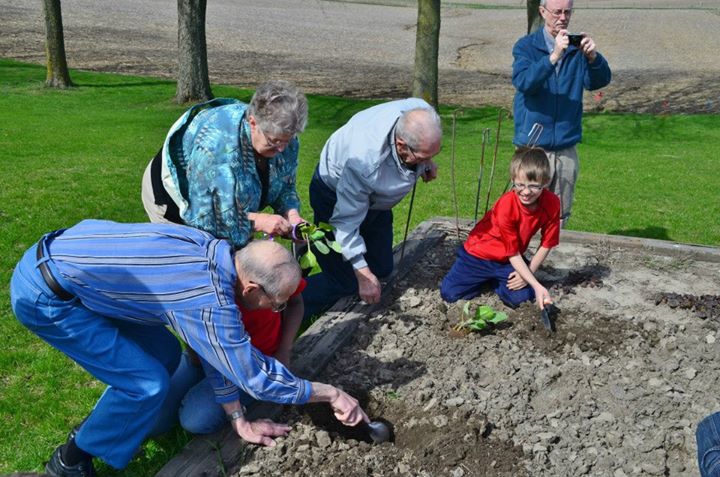 3. Invite the families! Make sprucing up your school garden a community or family event! Grandparents can plant flowers side by side with grandkids and siblings! Make sure to get your teachers and principal involved too!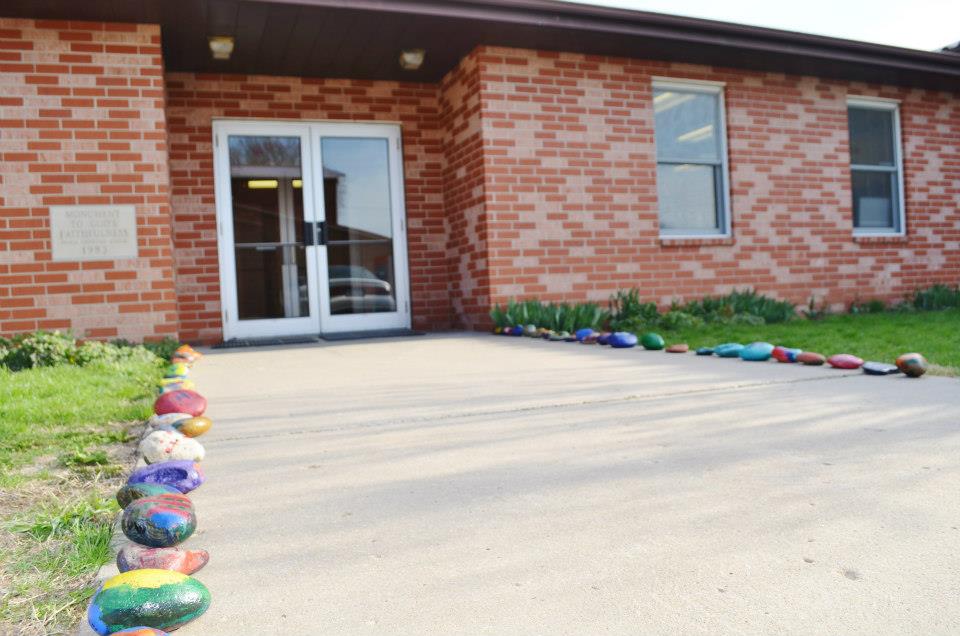 4. Have the students paint rocks and signs! Add some extra color and decoration to your school garden and grounds by having the students paint/create garden signs, stepping stones, landscaping rock borders and anything else weather-proof that you can think of to frame up your school a bit!
5. Garden based on themes! This is SO fun and easy to do! Hatch butterflies and release them in your classroom butterfly garden, grow a pizza garden full of herbs, spices, and tomatoes, grow a vegetable soup garden, or any other theme that you come up with! It's VERY easy to plan this around children's stories and books like Stone Soup!
Does your school have a garden? Do you wish it did?