WOW! AMAZING Illustration of My Son & our Pig!!!
This post may contain affiliate links, view our disclosure policy for details.
The art teacher at my husband's school, K. Warren, has been fascinated about our story behind our new piglet, Peach, and my son Dakoda. (you can read more about it on our other blog at Peach the Therapy Pig) She has been daydreaming of co-writing a children's book with us and even made up a great story line to go along with it. So yesterday my husband came home with an AMAZING illustration that she had hand drawn for us about my son Dakoda & his pig. What do you think??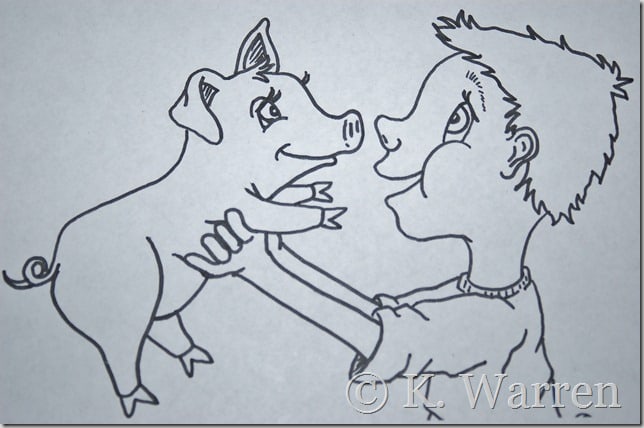 Isn't she absolutely INCREDIBLE?! I just wanted to share her awesome talent with you guys! It makes me just want to write a book and get this image on a t-shirt to wear too!! 🙂 Hope this made you smile (almost) as much as I did when I saw it! Feel free to share this link but for the artist's sake please do not copy/paste the image!