TypeTastic School Edition Review: Learn How to Type Typing Program
This post may contain affiliate links, view our disclosure policy for details.
The TypeTastic School Edition typing program has several membership options including a free trial and student analytics for teachers. It's a fantastic resource for both teachers and homeschool families which is why we've partnered with TypeTastic for this sponsored post.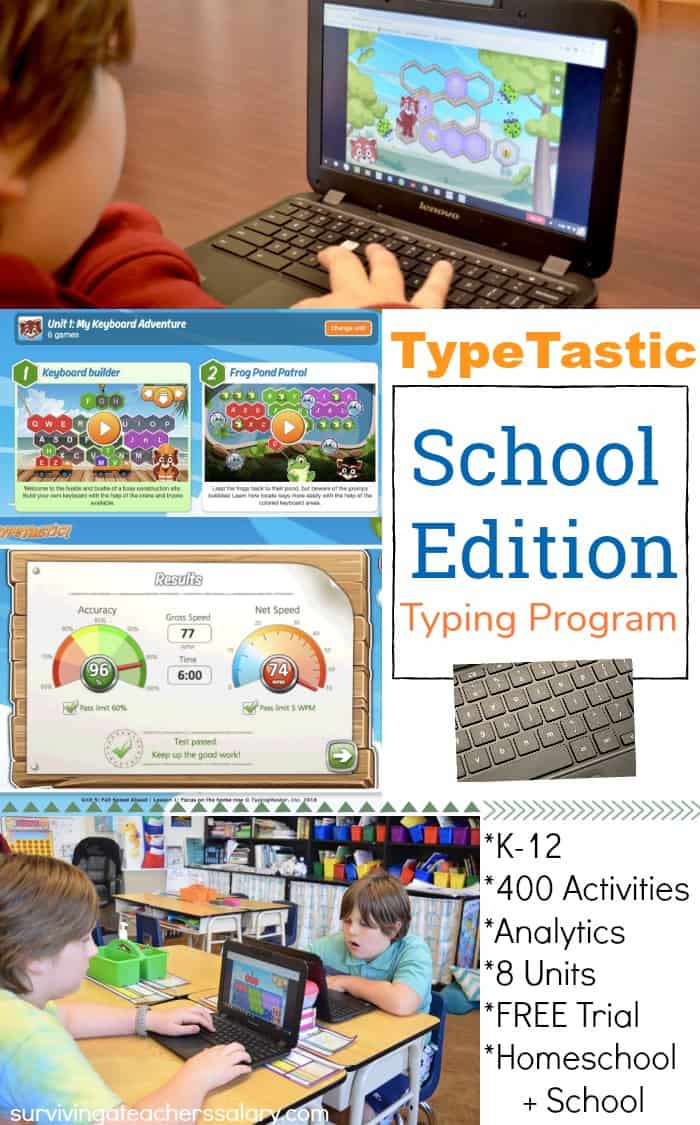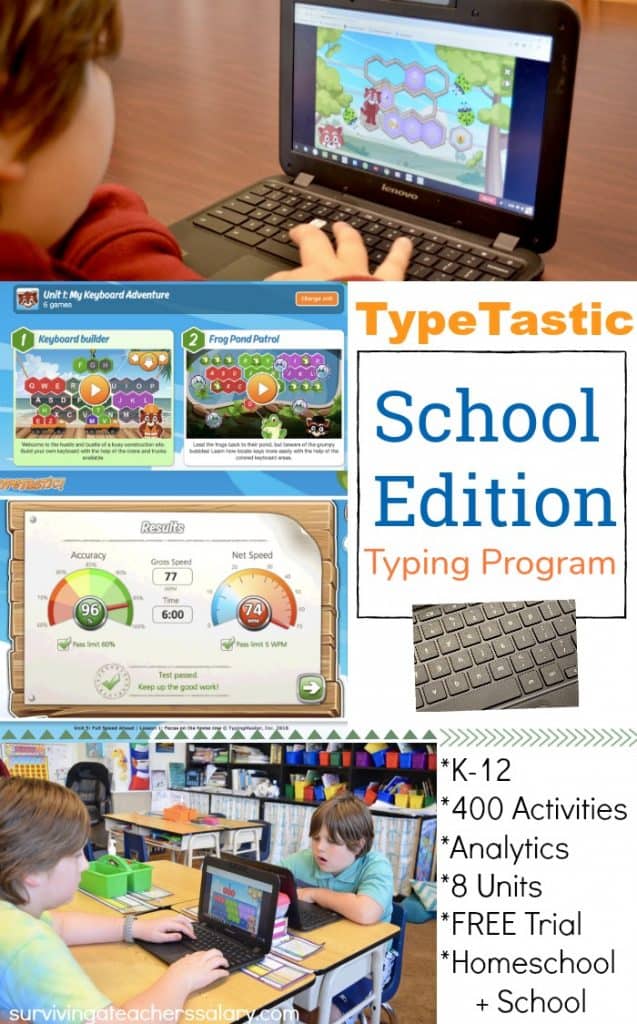 TypeTastic is a fantastic typing program for kids K-12. If you are a parent or homeschool family you might be interested in their FREE typing program option. They also have a TypeTastic School Edition that allows you to create a customized spelling list in their typing program as well as monitor your students' progress. PLUS there are no ads in the paid School Edition versions!
The TypeTastic School Edition is a typing program that I have absolutely fallen in love with because it provides analytics on your students' progress. Plus I LOVE that you can customize your spelling lists based on your current classroom lessons! There is also a school edition version for homeschool families as well launching in November! Watch the video directly below here for a simple overview of the features available.
Key Features of the School Edition Typing Program:
*Complete K-12 Keyboarding Curriculum!
*400+ activities!
*Student Progress Analytics Dashboard – track time used, login date, WPM
*Upload custom spelling lists & student lists!
*Pre-made themed typing lists.
*Lesson plan list for each Unit.
*Ability to disable back space button.
*Export Student Data to Excel.
*SSO integration (School level membership – School Edition version only)
*Quick start Guide – easy to follow PDF pop up that walks you through basic steps to get started!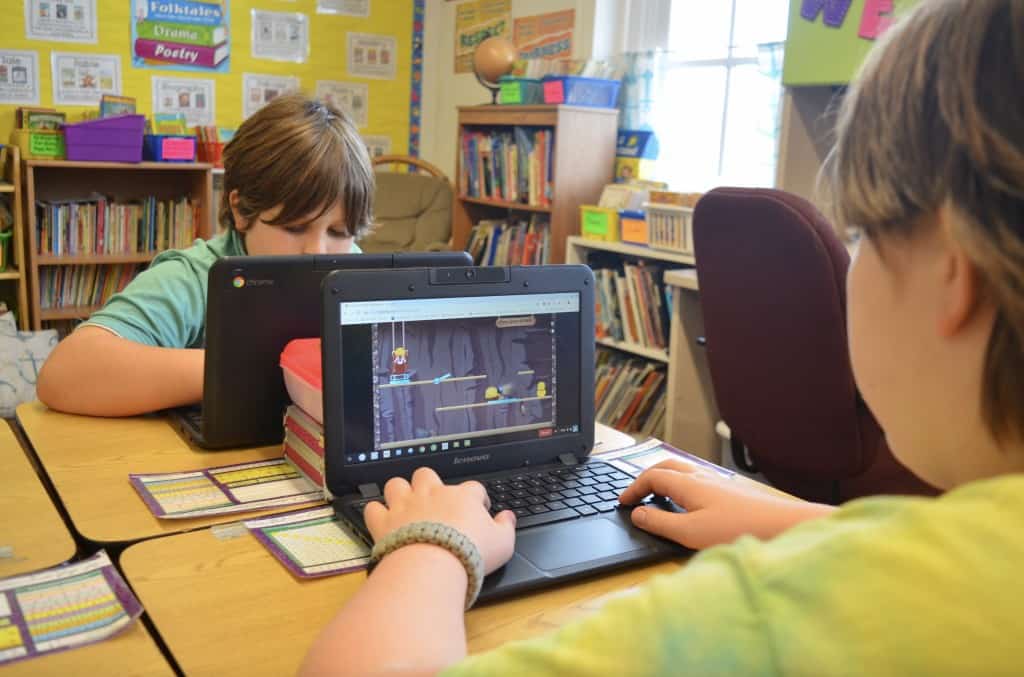 Teacher Dashboard Overview:
The video below is just under 4 minutes long and walks you through a brief overview of the teacher dashboard area so you can get a better look at the features, options, and analytics.
Not only can you import and customize your spelling list but each unit lists out exactly what lesson is learned and the time frame that each portion of that lesson will take. You can see this below.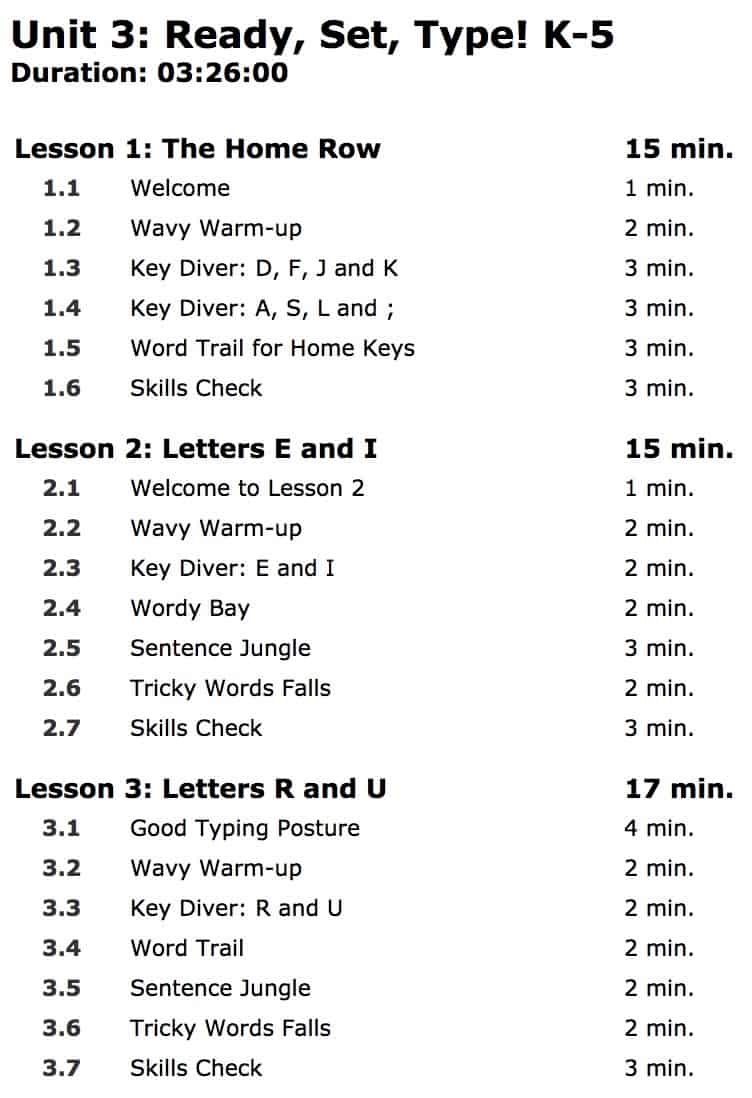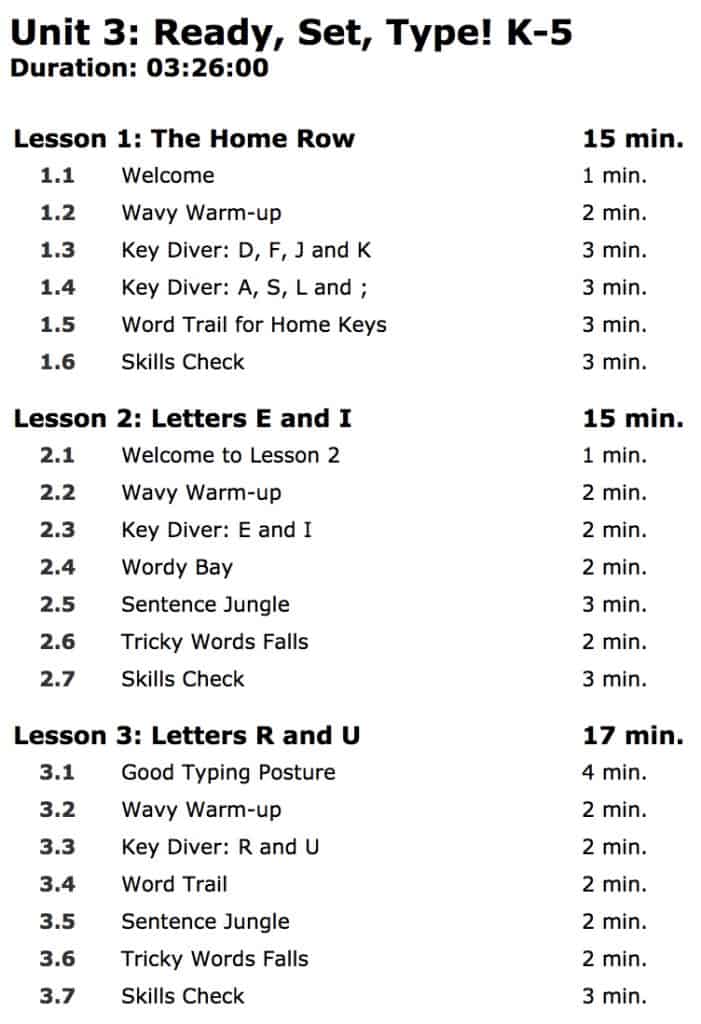 This is perfect for narrowing down which unit and lesson you want to choose for your students based on their need. When your students are done you can export their data for your records. Since the typing program is available online students can complete assignments at home on a tablet or computer. There is nothing to download or install!
What Memberships Are Available?
1.FREE Version – K-5. 150+ activities.
How Much Does TypeTastic Cost?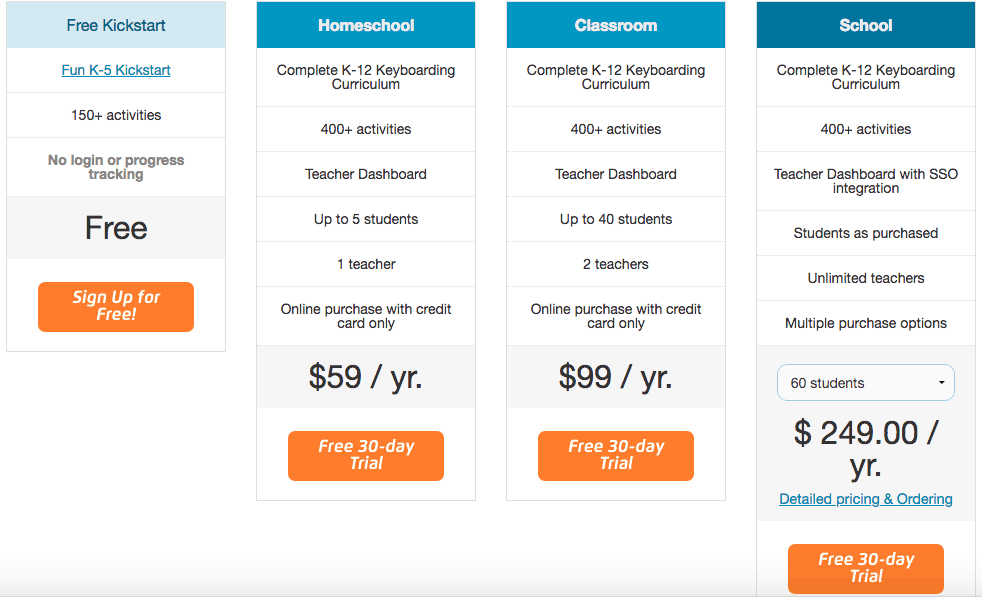 *Please always verify prices before purchasing as they may have changed. Above you'll see "Free 30 day trial" in the image but TypeTastic has generously offered our readers a FREE 60 day trial which you can access below!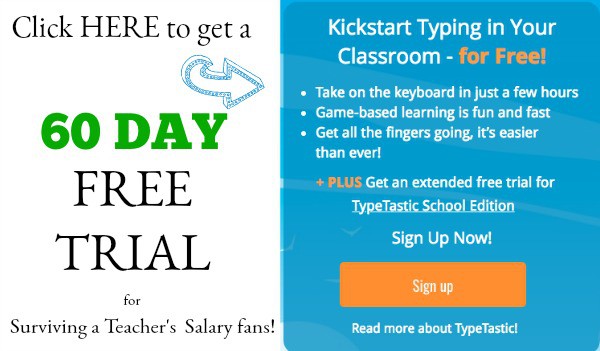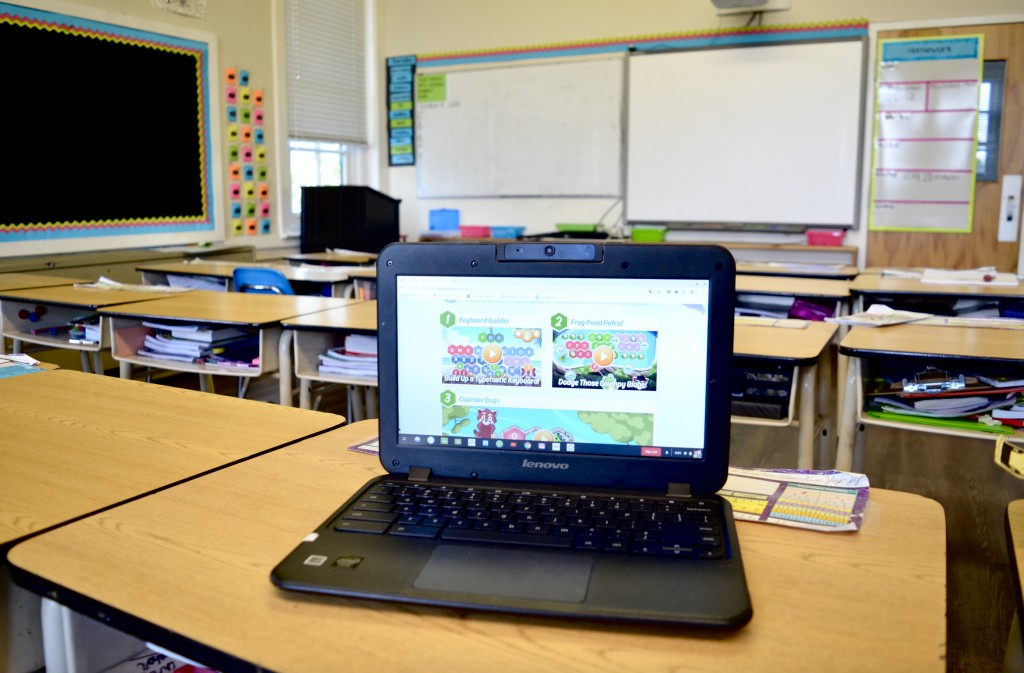 I personally recommend TypeTastic. I really appreciate that there are so many options with different features so that you can choose the plan that meets your need. It makes learning how to type properly enjoyable while allowing teachers to track student progression throughout each unit. It's an extra bonus to be able to use a customized spelling list while reinforcing what your students are learning!