Touch & Match Animal Buttons and Cards Roylco
This post may contain affiliate links, view our disclosure policy for details.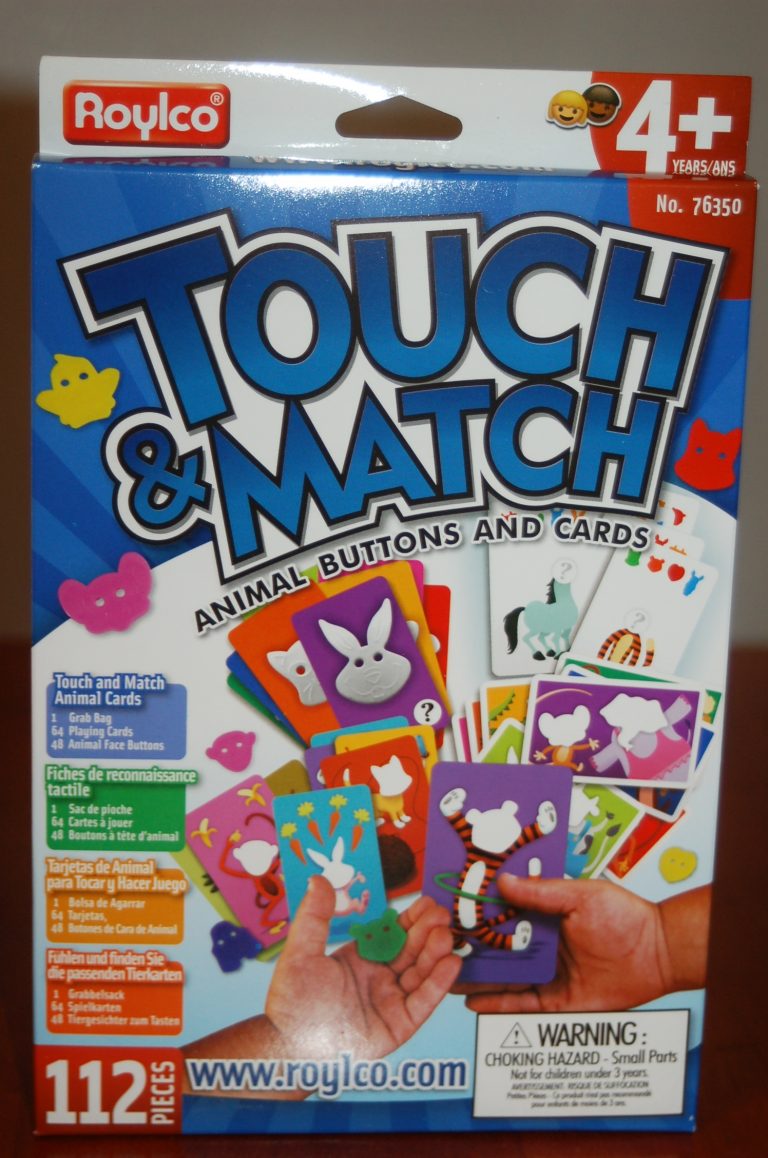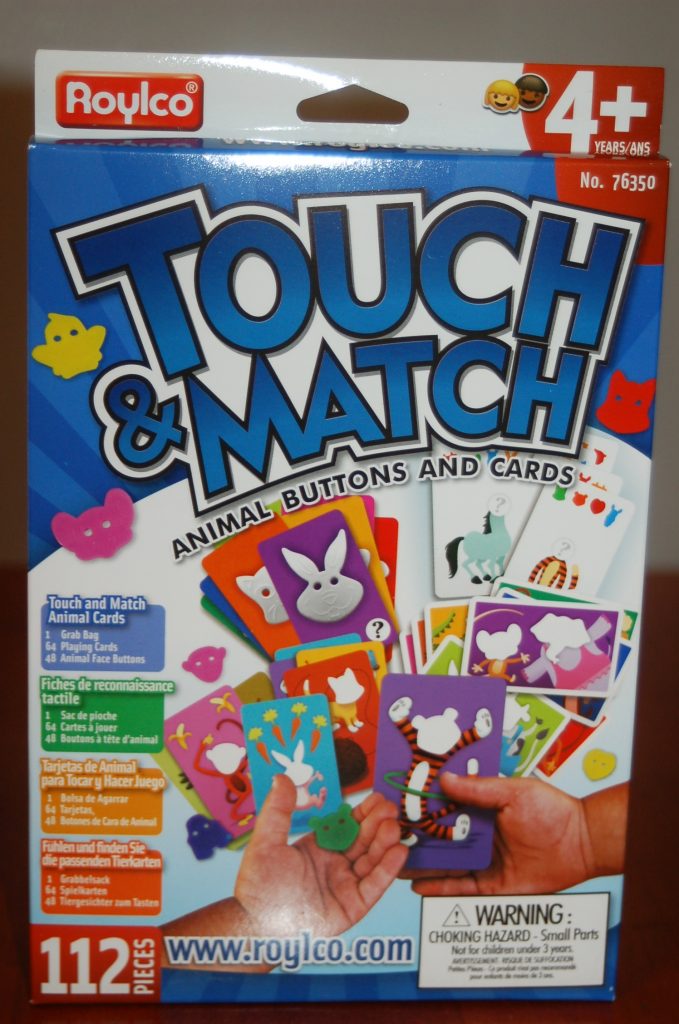 Another one of my favorite educational companies is Roylco! They have good quality educational manipulatives, hands on kits, and plenty more! One of the products we are featuring from Roylco this back to school season is their Touch & Match Animal Buttons and Cards. It comes with 64 playing cards, 48 animal buttons, an activity guide and a small pouch to store the buttons in.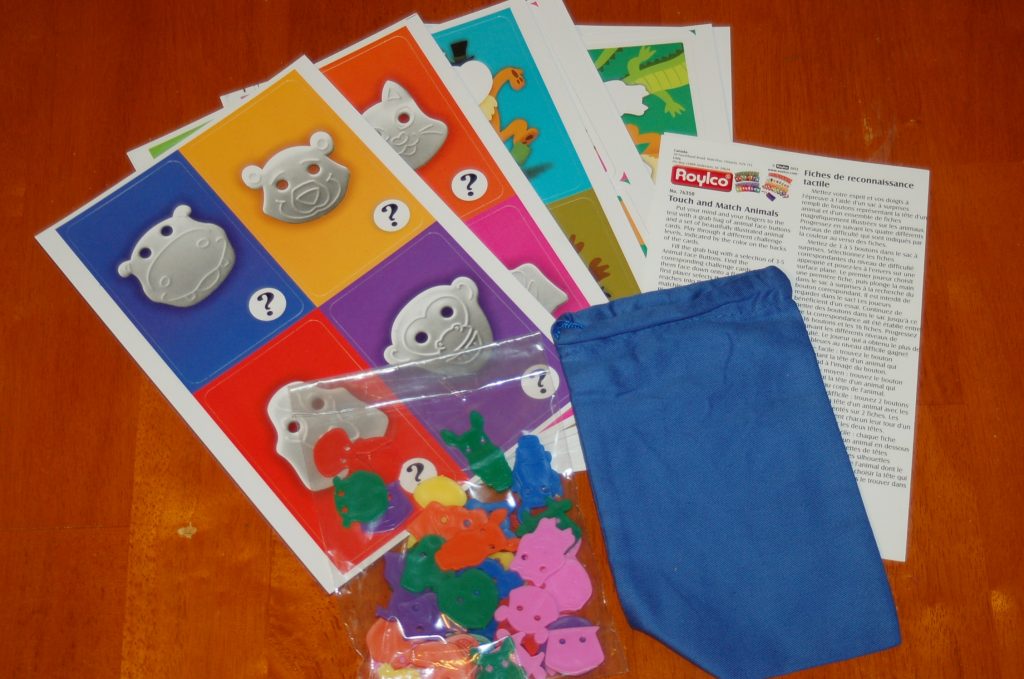 The little animal buttons are textured which makes it great for both sensory and matching! The cards have several different levels of play which is nice to use for varying abilities.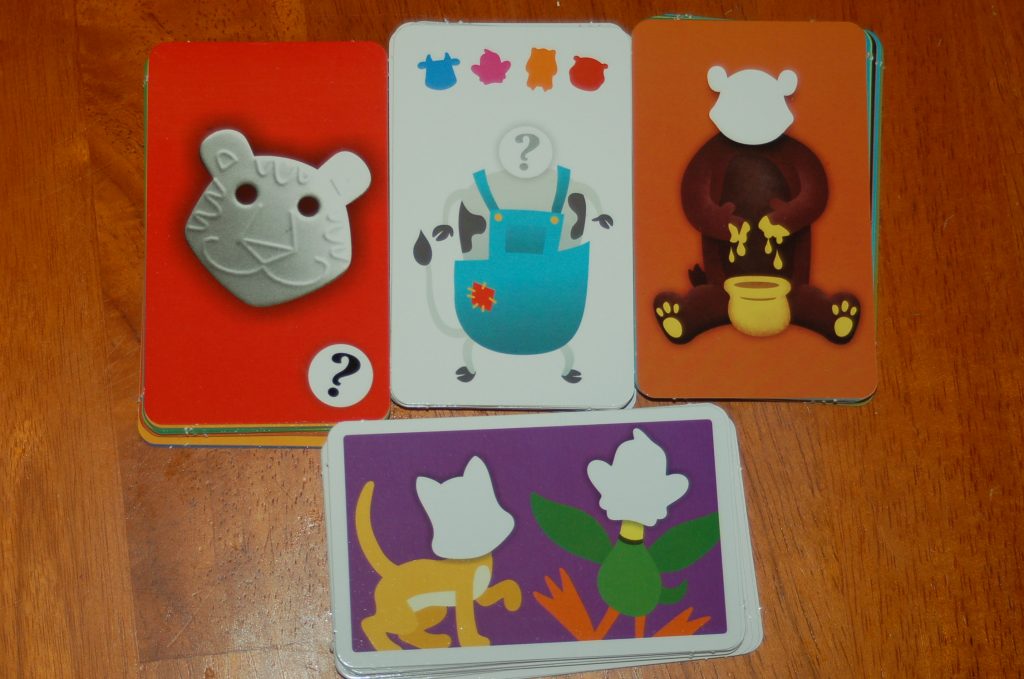 For my little guy we used the cards with the large animal faces on them for easy recognition. My older son, who is 5 years old, enjoyed the more difficult cards. The rules are that you are supposed to put the buttons inside the bag, then without peeking pull out the animal that corresponds with the card you have. That seemed a little too difficult for my younger kiddos but we were very easily able to come up with multiple games and exercises to use!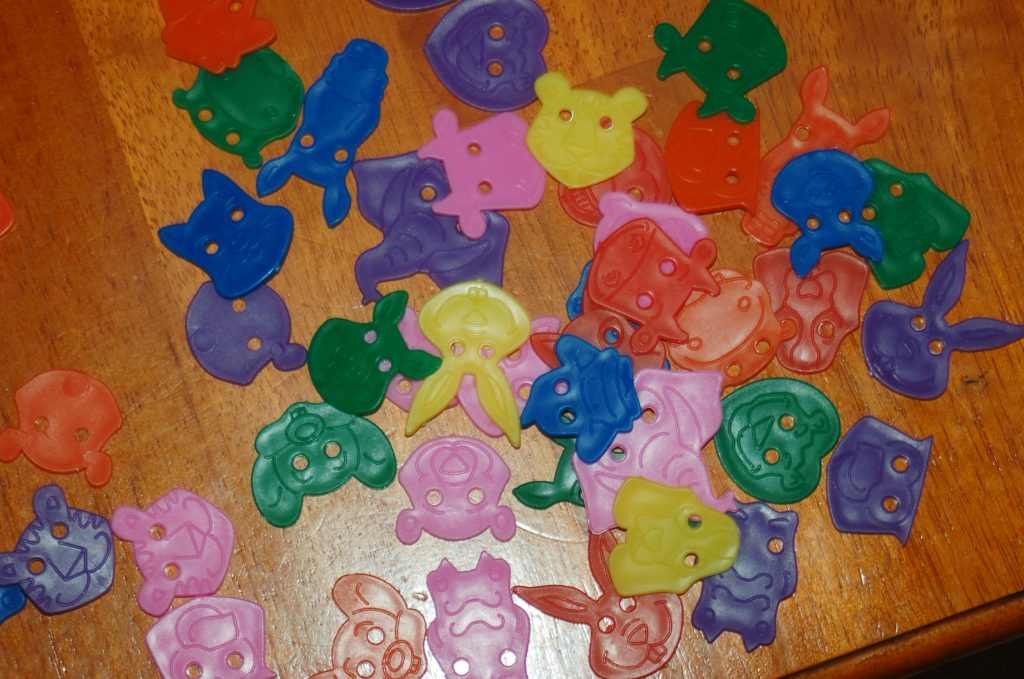 The buttons come in a great variety of different animals as you can see! They are made of plastic so they are not easily broken or damaged.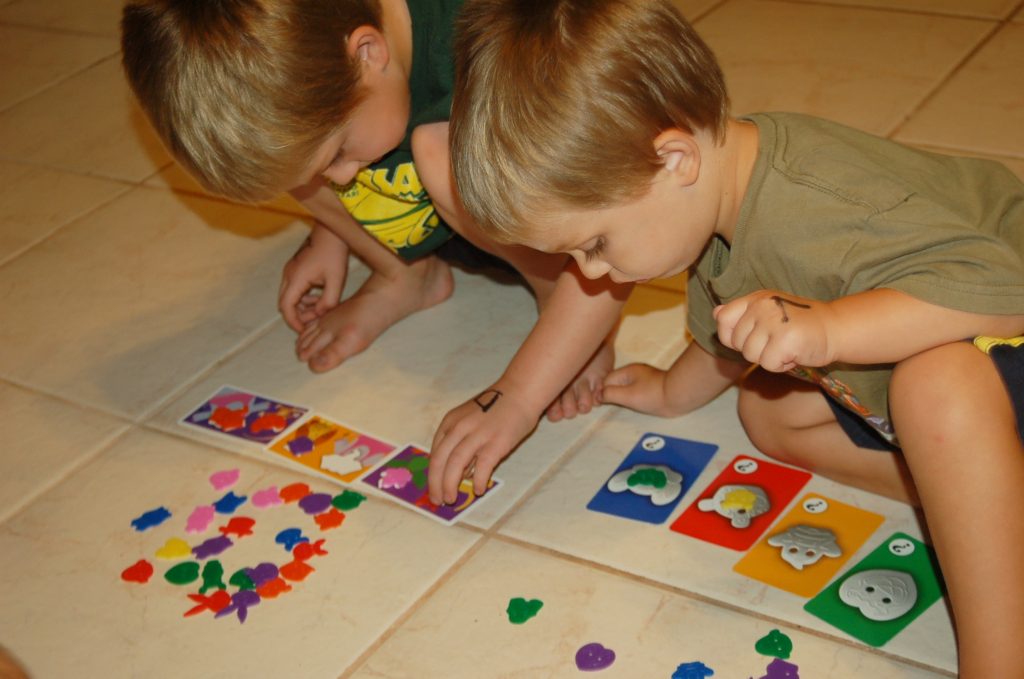 My kids really enjoyed the Touch & Match Animal Buttons and Cards set from Roylco.  It stores in a nice slim box so it doesn't take up much room to store at all which I loved. As you can see the colors are nice and bold making it visually appealing as well. This is a great preschool through lower elementary age hands on tool to help enforce visual recognition, tactile learning, and shape recognition. I LOVE that you can use it for a wide variety of levels and ages for different purposes.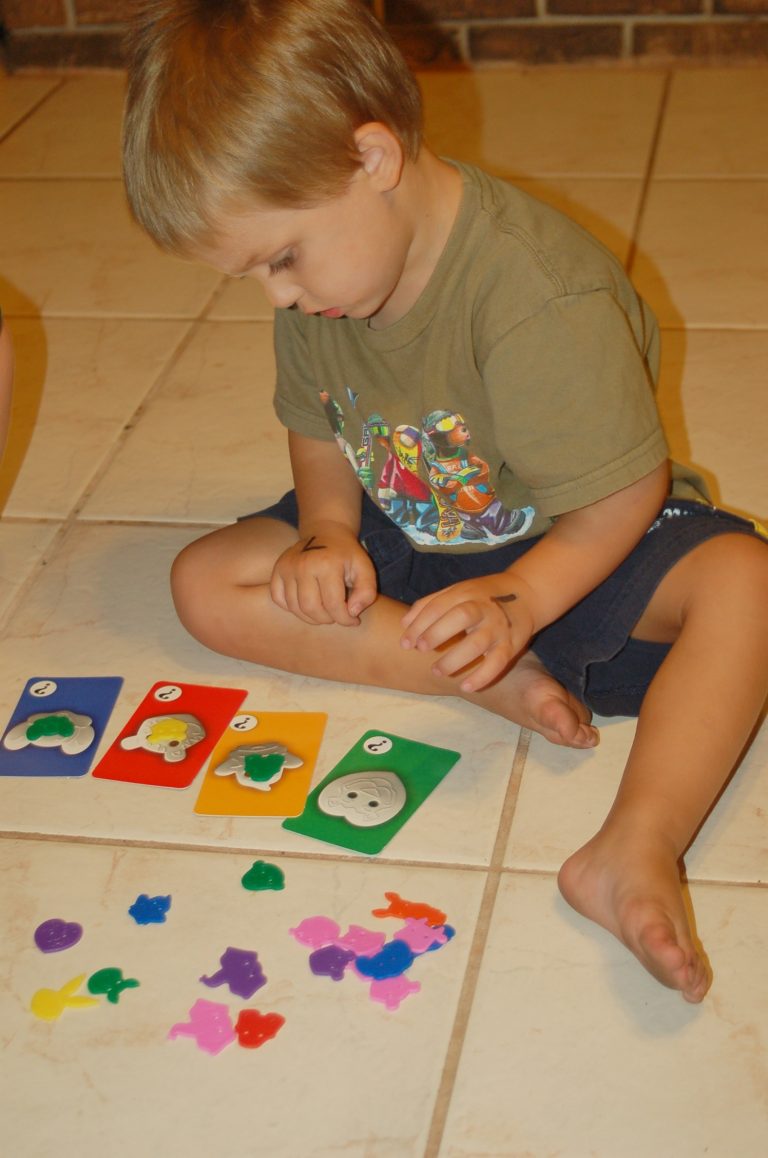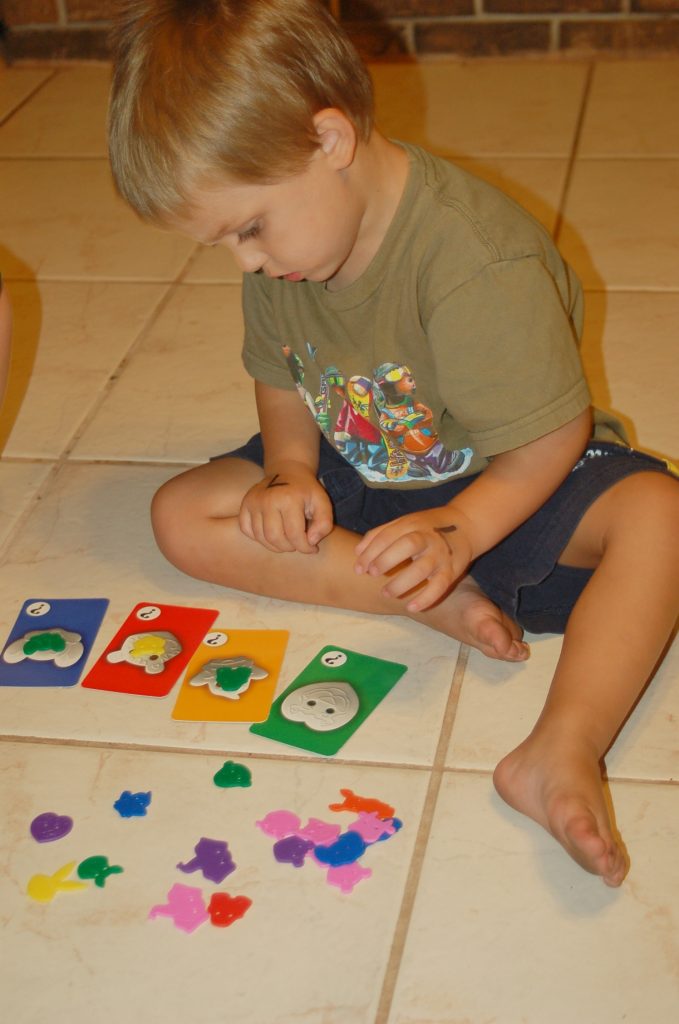 This is a really nice product. It's durable, there are TONS and TONS of cards to choose from, and it's a nice quiet activity for kids to work on developmental skills!