Top Holiday Tech Gifts for Teens
This post may contain affiliate links, view our disclosure policy for details.
Today I am featuring my TOP 5 Favorite Holiday Tech Gifts for TEENS, and don't forget to check out my Top 5 Gifts for HER and Top 5 Gifts for KIDS too!
PRICE MATCH GUARANTEE – ALWAYS check for the store's price match guarantee – ESPECIALLY near the holidays!
TOP HOLIDAY TECH GIFTS for TEENS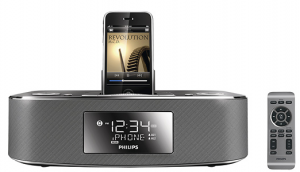 An iPod Touch paired with a Philips Alarm Clock Radio
with iPod (and iPhone) Dock would make any teen break a smile on their face! Yes – even yours! The touch has free unlimited text, photo and video messages over Wi-Fi to any other iOS 6 device with iMessage! Not to mention FaceTime which is ever so popular, HD video recording, iCloud for photo and music storage, built in wi-fi and SO much more. This 16GB holds over 20,000 photos which is just crazy! Plus you can preset up to 20 radio stations on the alarm clock!
The NOOK Tablet
has pretty much everything a teen would need – digital books, magazines, movies, TV shows, and game apps! This 8GB tablet can store up to 5000 books! It has built in Wi-Fi and a built in microphone so they can narrate their own story! No longer will your teens be bored on road trips or waiting at endless doctor appointments – they can read books, create their own books, play games or watch their favorite TV show! Plus you can expand your 8GB up to 32GB if you buy a separate micro SD card!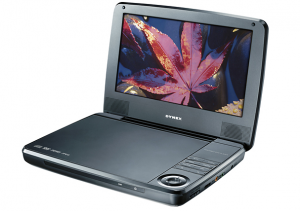 This 9″ Dynex Portable DVD Player
is another hot gift for teens! A perfect gift for your social teen who likes to hang out! They can bring their favorite movies with them anywhere!
Have a teen that needs a good laptop or is heading off to college soon? This HP ENVY Touchscreen Ultrabook Laptop
is truly making me envious! I have this on loan at my house right now from and I am just drooling over it! It has an i5 Processor, 14″ HD Touchscreen, HD webcam, 500GB hard drive, built in Ethernet LAN, and of course the new Windows 8. If your teen is looking into college in the next year I definitely recommend looking into this laptop. It is the one that I would choose if I were looking for a new one!
Looking for something a little cheaper? Check out these gifts for $25 or less!
*Digital Camera

*iTunes Gift Cards

*BedHead Curling Iron or Straightener