My Top 5 Holiday Gifts for Kids at Best Buy
This post may contain affiliate links, view our disclosure policy for details.
As you know I am a Best Buy Ambassador and I just LOVE the options for holiday gifts at Best Buy!! There really is something for everyone! Today I am featuring my TOP 5 Favorite Holiday Gifts for KIDS at Best Buy, and don't forget to check out my Top 5 Gifts for HER too!
PRICE MATCH GUARANTEE – this INCLUDES OTHER Retail Stores and other Best Buy in store & online sales through January 24, 2013! That is amazing!! PLUS don't forget that right now you get FREE shipping on everything at Best Buy!
We have the LeapFrog LeapPad and I highly recommend it! In my experience I think that about ages 3-5 years old are perfect for this! I love how educational it is. Five apps are included but others are sold separately and you can purchase apps from everything to art, handwriting, math games, ebooks, interactive ebooks, language learning apps, music, and plenty more! It works similar to an iPad by using a touchscreen to maneuver menus and the screen flips as you rotate the device around. It comes with 4GB of memory.
Gift Idea #2: Hexbug Robotic Creatures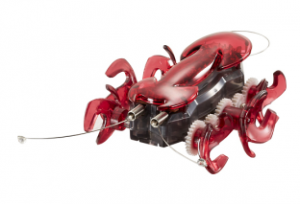 Another one of our family favorite products are the Hexbug Robotic Creatures – the one shown above is the Ant. These are so affordable (under $15 each) and are crazy fun. This ant has sensors in the front and back which will change it's course of direction when it runs into anything. And let me tell you this ant is a fast as lightning!! It's hard even for me to catch this fiesty little bugger!
Gift Idea #3: RC Monster Spinning Toy Car
This RC Monster Spinning Toy Car is SO cool and is sure to keep any kid busy! Another gift under $15 it spins a cool 360 degrees and does single tire wheelies! And if that's not eye catching enough it has flashing LED lights too! I don't know a single kid who would turn down an awesome RC toy!
Gift Idea #4: Nintendo DSi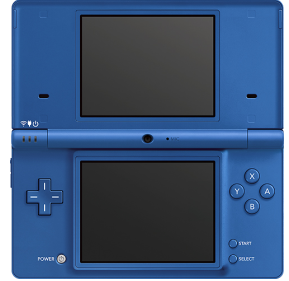 The Nintendo DSi is a great alternative for your kids who are too old for the LeapPad. It retails for the same price and has a built-in camera for your kids to snap photos of themselves and their friends! Your kids can even get online and share their new photos! It comes in a variety of colors and of course you can customize it with all sorts of accessories.
Gift Idea #5: Laser Laces Shoelaces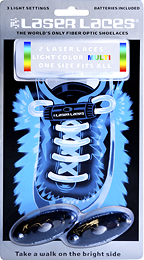 Not only will these Laser Laces Shoelaces keep your kids glowing and visible at night but they'll be the talk among all of their friends! It comes in several different colors including pink, blue, and multi-colored! You can set it for several different type of light flashes and can be easily washed!
Disclosure: This post was sponsored by Best Buy. All opinions are my own.