Squirrel & Nuts Fall Sensory Tray + Home Decor: Invitation to Play
This post may contain affiliate links, view our disclosure policy for details.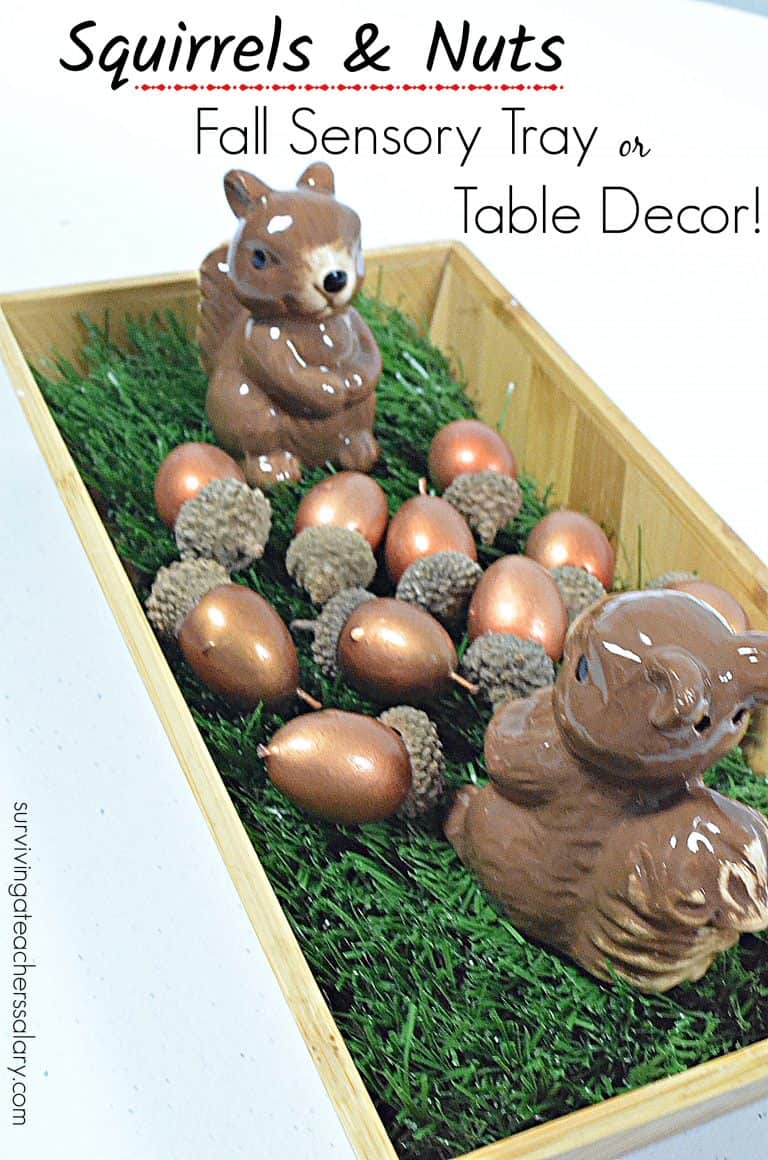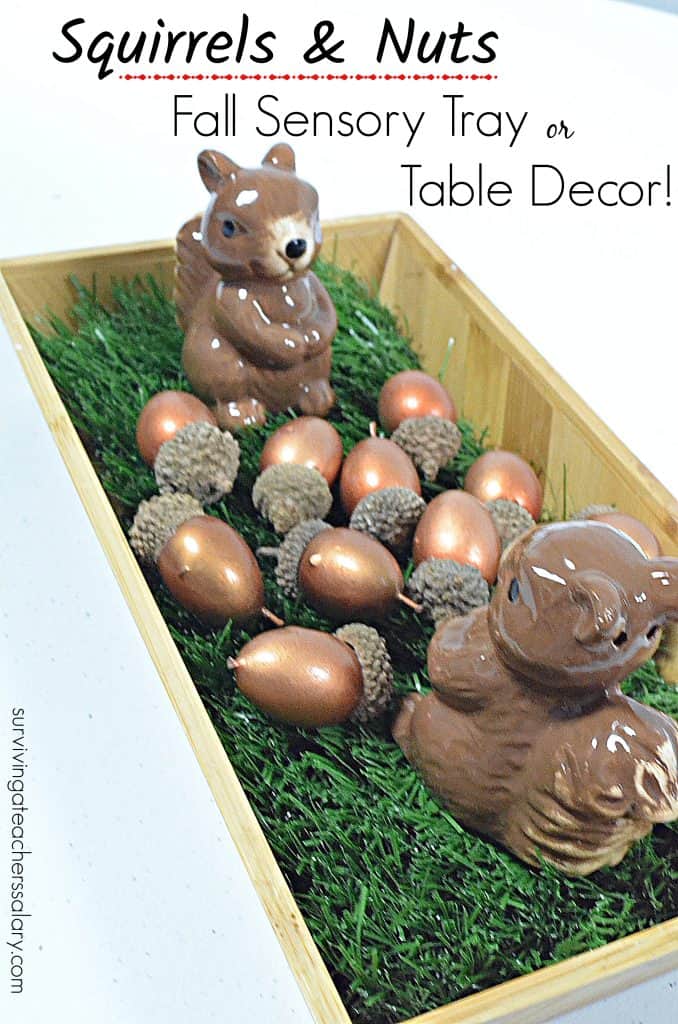 Even though it snowed this morning at my house (brrrr!) it's still November and that means fall!!! That logic works right?! We've been playing with this fun squirrel & nuts themed fall sensory tray this week. I'm in LOVE with it!
I picked up the little squirrel salt & pepper shakers at the Dollar Tree, threw some faux grass and faux acorns together and we were ready to roll! My daughter loves watching (and chasing!) the squirrels outside so this was a fun way to bring nature indoors and let her play with the squirrels.
Below I list the materials as well as additional learning activities that you can use with the acorns.
Squirrel Fall Sensory Tray Materials: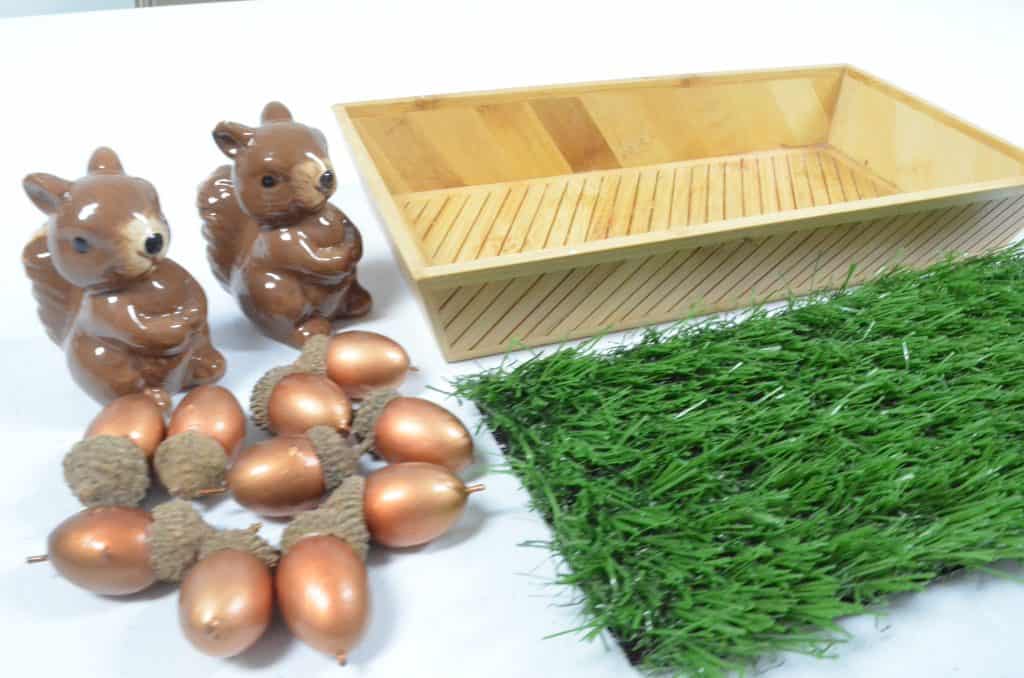 2 squirrels (I used ceramic salt & pepper shaker squirrels I found)
10 faux (or real!) acorns
faux grass
small tray or container
optionals – fall leaves
Activities to Do with your Squirrel Sensory Tray: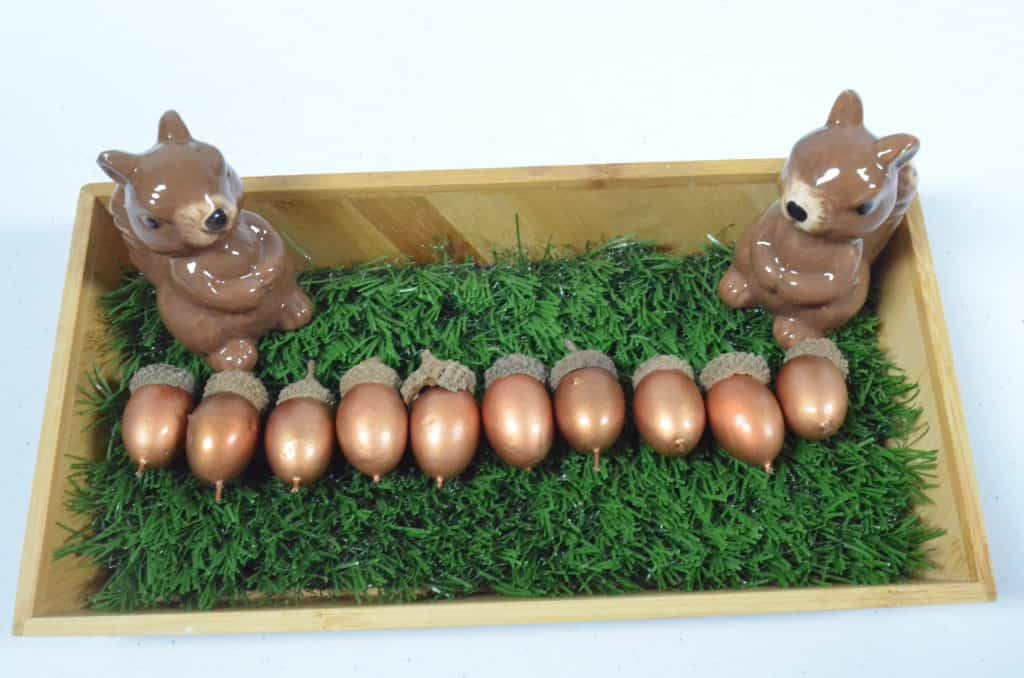 Oh my goodness these are SO CUTE! I LOVE our woodland forest sensory tray I designed!!! I have this specific one available in my Etsy shop right now if you'd rather just buy it. For this bin I added 10 acorns. This is the perfect amount to start some fun math activities with my daughter! You can use these acorns to work on simple addition and subtraction as well as evens and odds.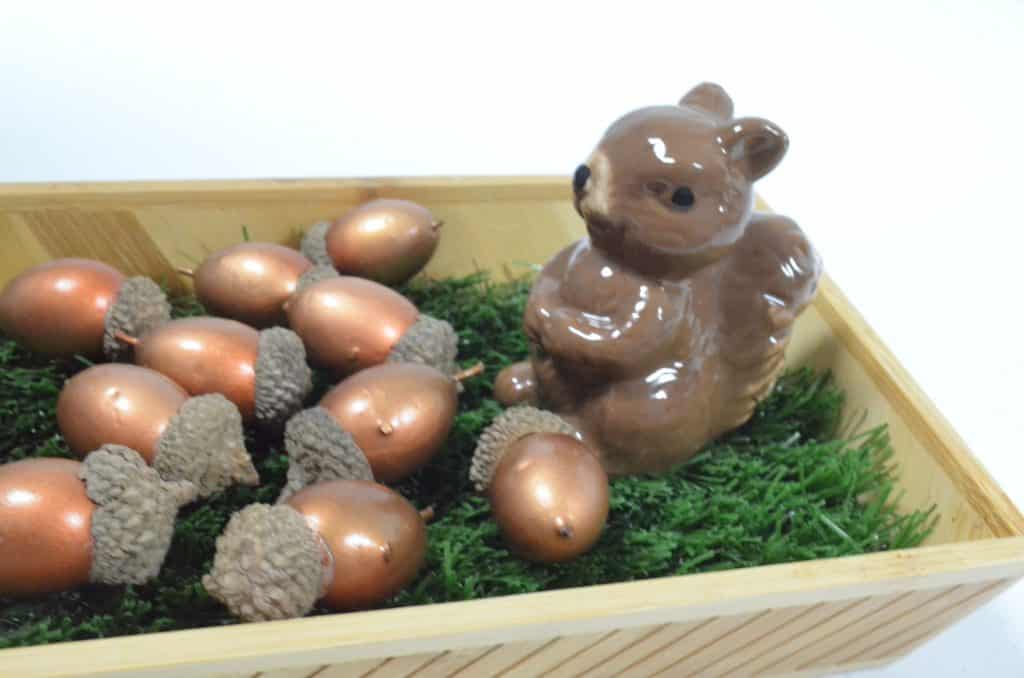 You can also pair the acorns with the squirrels to begin teaching less than, greater than, and even estimations!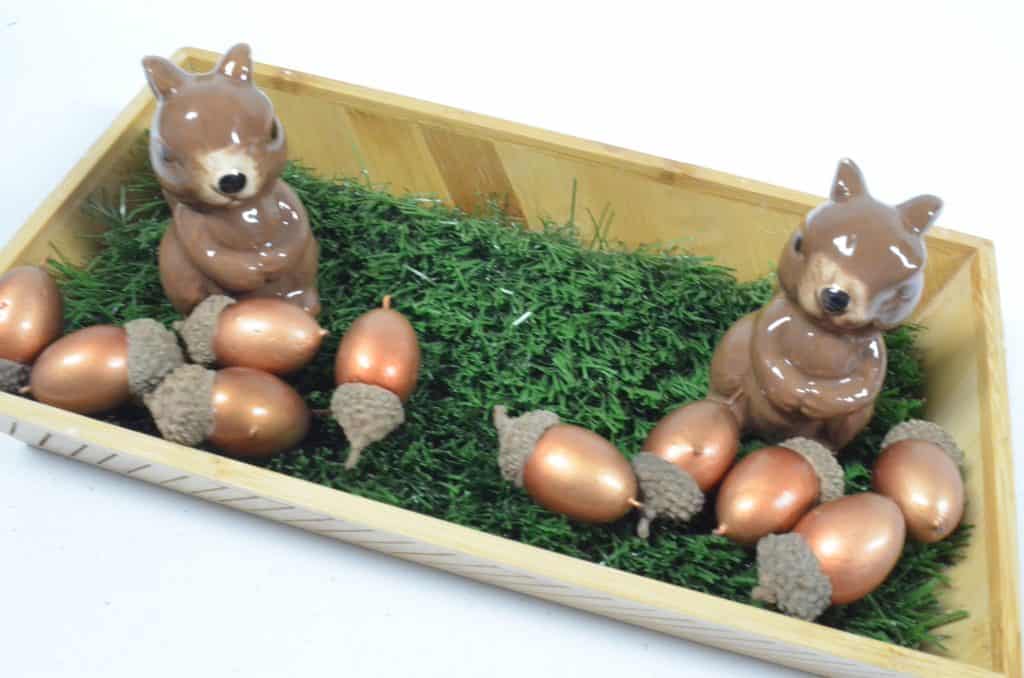 Since there are 10 acorns you can also use them to form letters that you are learning as well!
Are you ready for the winter weather to hit? Or are you wishing it was summer again already? I definitely do not like the cold even though somehow my husband keeps talking me into living in the Midwest instead of somewhere sunny like Florida where I grew up!
Either way – this invitation to play for preschool kids will keep them happy and busy as they are sitting at the table waiting for their meal to arrive! I love that you can use this sensory tray both as a table top decor in the fall (or on your entryway table!) AND as a fun sensory bin idea with options to weave in some math and letter learning skills.
Not to mention that it's perfect for fine motor skills!
Looking for other fall ideas? Check these out: