Amazing Wood Pallet Decor to Hang for UNDER $5!
This post may contain affiliate links, view our disclosure policy for details.
I just LOVE LOVE LOVE wood pallet crafts – not only because they are typically free or extremely cheap but because they just look amazing! You might remember last year that we planted our spice/herb garden using a free wood pallet we had found. Well my sister just recently spruced up her house with a free wood pallet that she found!
You can find wood pallets a lot of places. I've founded them many times just on the side of the road. You can also check Craigslist. And don't be afraid to go to your local store and ask for their leftover pallets or even broken pallets that they can't use anymore!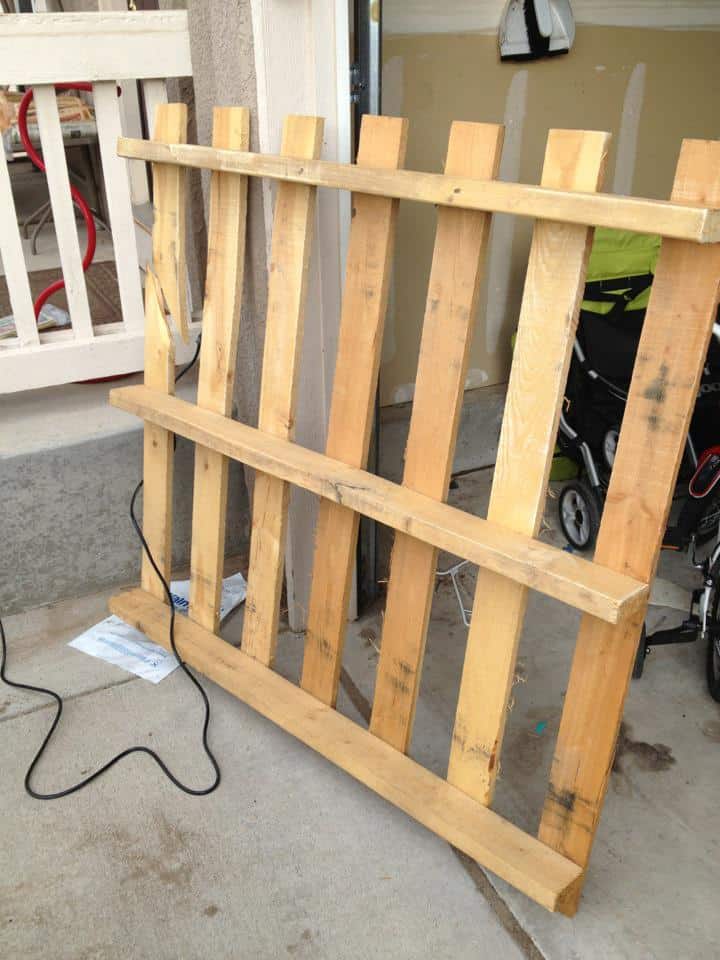 If your pallet is a little "splintery" you can sand it down a little to make it easier to work with. Check your local Walmart, Home Depot, Menards, Lowe's, etc. for the "oopsy" paint section.
Many times you can find gallons, pints, and even smaller anywhere from $.50 to $10 each – and many times you can get good quality paint this way! In quite a variety of colors as well! My sister chose a sage green color and painted her wood pallet.
Now because it is so large you'll need to use lag bolting and bolt it into the studs. Look how absolutely AMAZING her pallet turned out!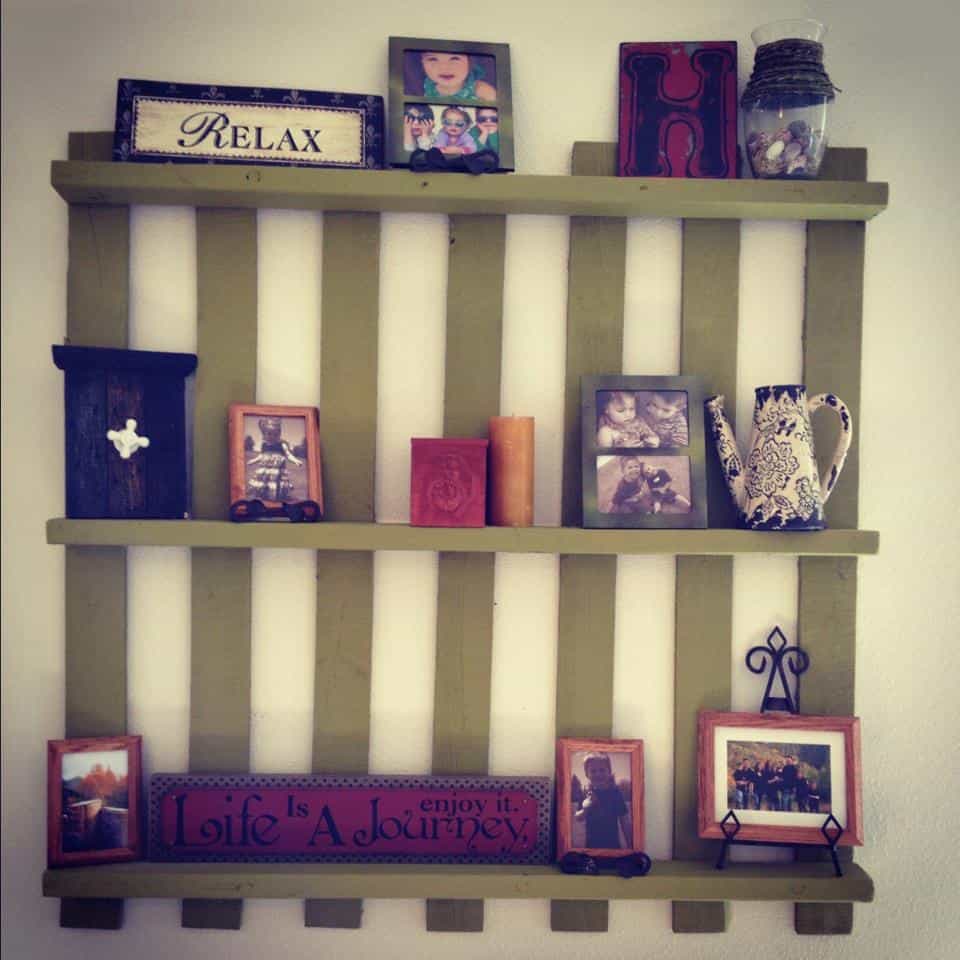 Isn't it beautiful? Here are a few other shots of where she has it in her house: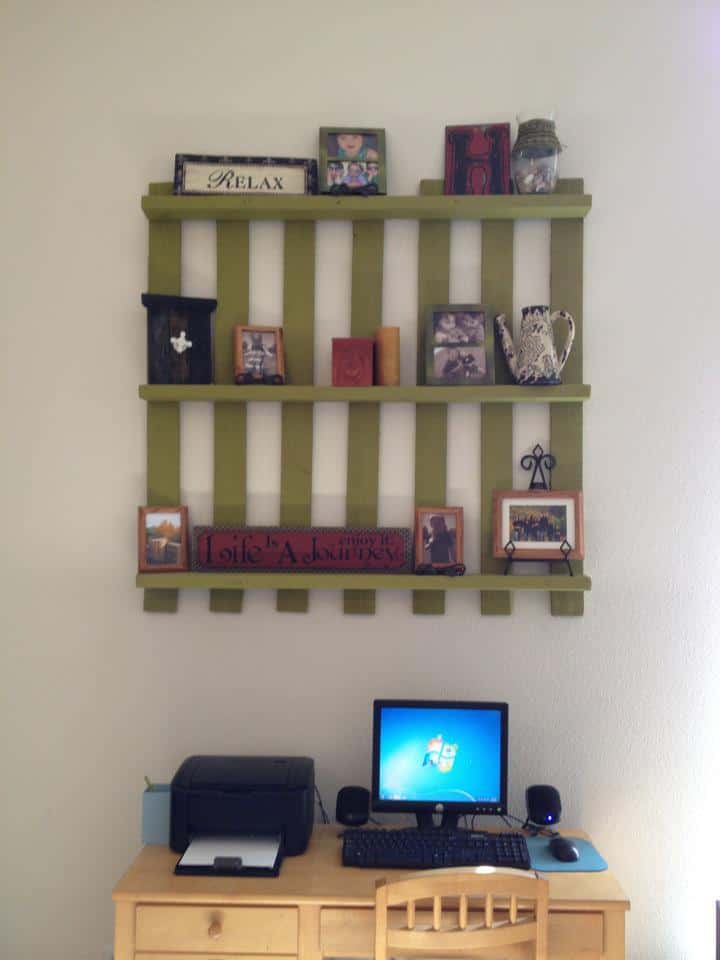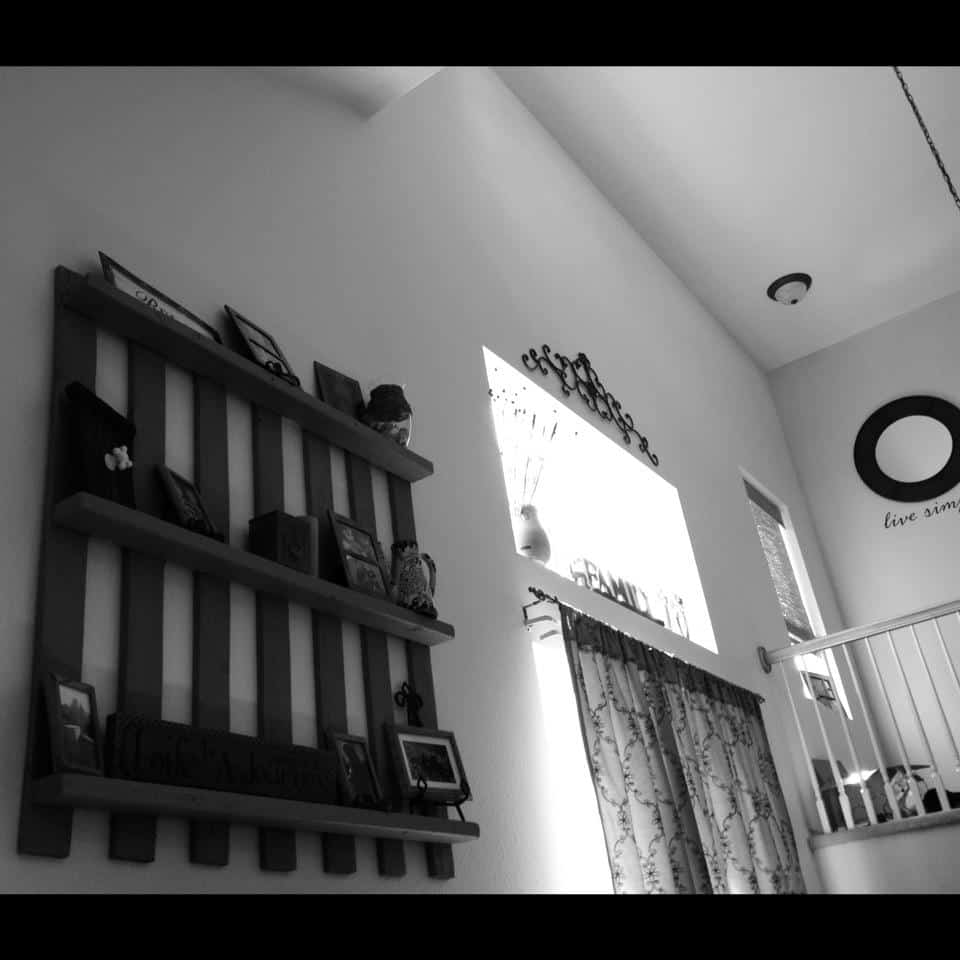 Have some old paint laying around? Keep your eye out for wood pallets to recycle and transform your home into a beautiful one!
A special thanks to my sister Liz for providing the photos and project to share with my readers!