School Bus Safety Rules
This post may contain affiliate links, view our disclosure policy for details.
Every year millions of children hop on the school bus everyday and don't think twice about being careful. Before your child heads off to school this year, whether or not he/she rides the bus, it's a good idea to teach children and parents a few bus safety rules!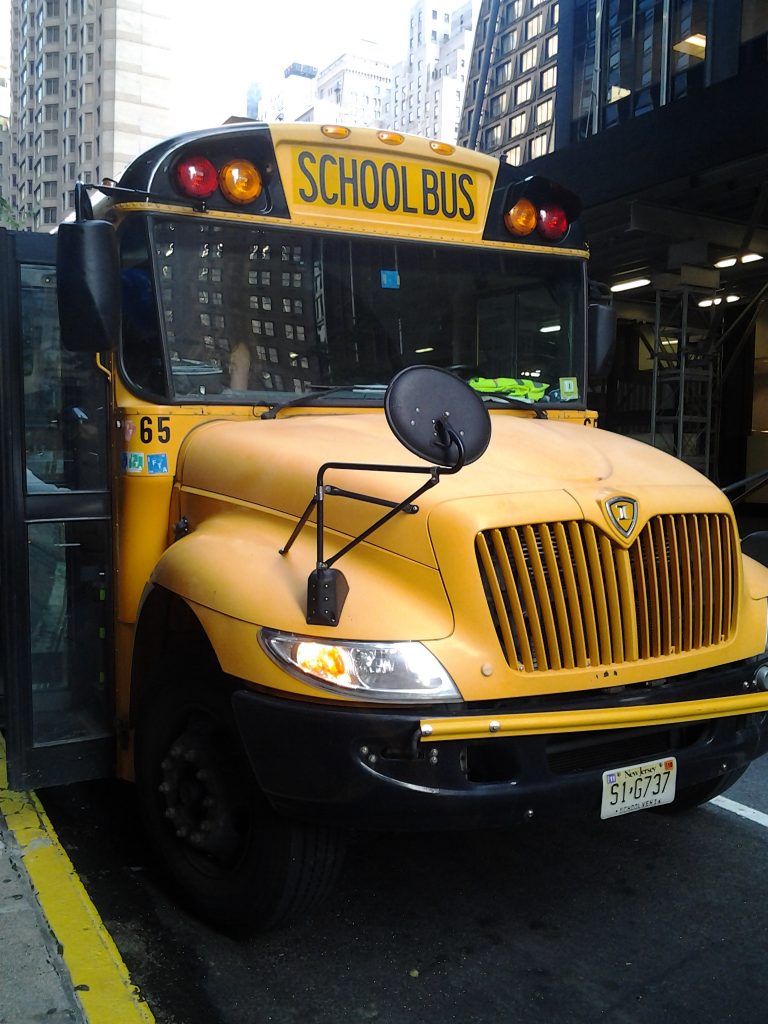 School Bus Safety Rules:
Be careful when walking in front of a parked bus- you never know if there is someone inside getting ready to move the bus!
Never walk behind the bus- the driver can't see you!
Always drive slowly around bust stops and areas where children are congregated.
When in the bus always stay seated. Use seatbelts if available.
Keep noise level to a minimum on the bus. The driver may be distracted otherwise.
When a school bus is approaching move away from where it is pulling up.
If you drop something around the bus- let the bus driver know before you get it. He/She might not see you!
If you left something on the bus do NOT try to chase after it! Have a parent call the school to let them know.
Never throw anything outside of the bus- that's littering!