How to Save Money by Cutting Your Child's Hair!
This post may contain affiliate links, view our disclosure policy for details.
If you have a husband or kids in your house- an easy way to save some money is to cut their hair!! On average my husband would get a hair cut about once a month for $10 or more. Now that I have 3 guys in the family there is no way I am spending $30 to get their hair cut every month! So my husband suggested we invest in a groomers kit
& I do it myself!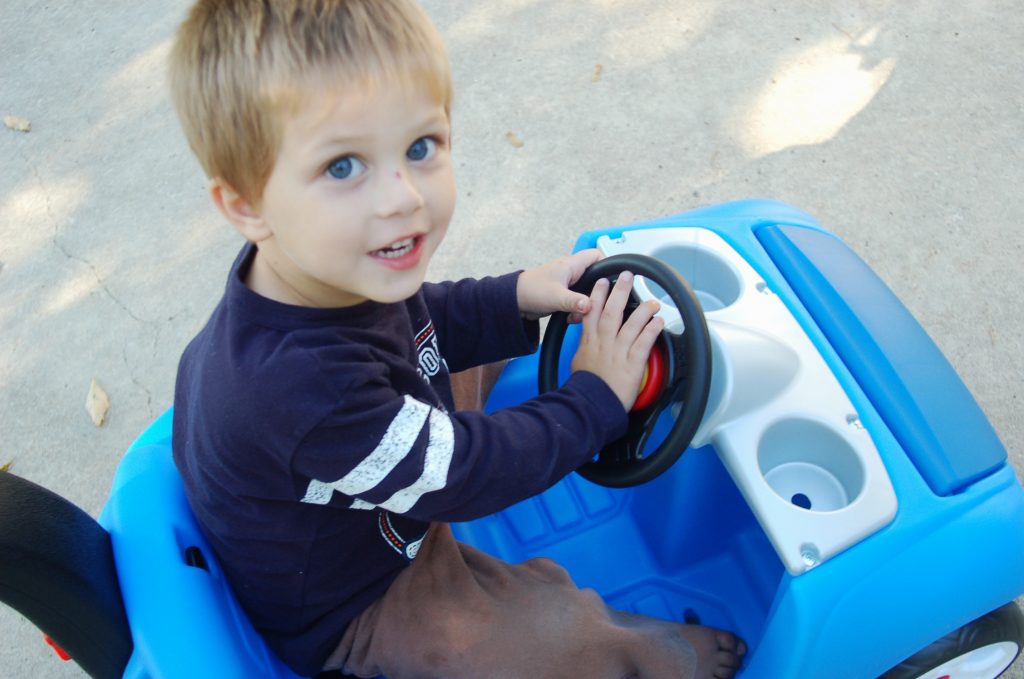 We spent about $25 on a groomers kit
and have been using it for about 10 years now!! Guys are pretty simple to cut hair for- just use the handy dandy "buzzer machine" as my son puts it, and it's done! It's much easier when they are younger and you can just make it all the same length. When they start getting older you'll either need to pick up some new hair cutting skills or send them off to the barber.
My daughter is still young so it is pretty easy to trim her hair but if you want a snazzy hairstyle for them you'll probably need to take them in to get their hair cut too!
Tips for Cutting Your Kid's Hair:
Have them sit in a chair outside.
Do it while they're watching TV.
Promise them a lollipop- a bribe sometimes works!
Cut their hair over a couple days. I had to do this with my son who was Mr. Wiggles all the time. I would cut what I could for 2-3 minutes, then try again the next day, etc. After a few days his hair was finally finished and we could go out again!
If they complain about the hair itching them-cut their hair in the bathtub. Then every time they complain you can just pour water on them to rinse off the hair.
If you're using the "buzzer machine" for boys, sometimes they are just scared of the loud noise next to their ear. I explain what the machine is, let my son feel it vibrating, and then show him it won't hurt.
For babies- I used to drive around in the car till my baby fell asleep, then pulled over, crawled in the back, and cut their hair while they were sleeping. Sounds crazy- but it was SO easy!
Do you have any more inventive tips for cutting kids hair?? If so leave a comment & let me know!!