RetailMeNot Nominate a Teacher Contest ENDS TODAY!
This post may contain affiliate links, view our disclosure policy for details.
RetailMeNot Announces Nominate a Teacher Contest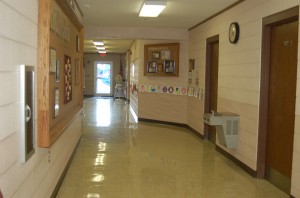 Winning teacher will receive $400 gift card to purchase supplies for their classroom
RetailMeNot (www.retailmenot.com), the largest online coupon site in the United States, announced the "Nominate a Teacher" contest to conclude their Back-to-School savings promotion. To help one deserving teacher purchase the supplies they need for their classroom, RetailMeNot is accepting nominations through Monday, September 17, 2012.
To nominate a teacher (such as a current or former teacher of yours or your child's), visit www.retailmenot.com/contests and enter a single paragraph explaining why the teacher deserves to a win a $400 grant for their classroom.
One winner will be selected by a panel of judges based on the creativity, originality, and thematic significance of the nomination. See below for official contest rules.
OFFICIAL RULES FOR THE RETAILMENOT NOMINATE A TEACHER CONTEST
NO PURCHASE OR PAYMENT NECESSARY.  A PURCHASE WILL NOT INCREASE YOUR CHANCES OF WINNING. VOID WHERE PROHIBITED.
These are the Official Rules ("Rules") for the RetailMeNot Nominate of Teacher Contest ("Contest") sponsored by WhaleShark Media, Inc. ("Sponsor").  By entering this Contest, you agree to be bound by these Rules and any decisions of the Sponsor regarding this Contest.
1.         The Contest will commence at 12:01 PM Central Standard Time ("CST") on September 10, 2012 and end at 11:59 PM (CST) on September 17, 2012 (the "Contest Period"). Sponsor's computer that receives entries is the official clock for this Contest.
2.         You must be at least 18 years old or the age of majority in your state of residence, whichever is older, and a resident of the 50 United States or the District of Columbia to enter. Employees of Sponsor and its parent, affiliated and related entities, and any entity involved in the administration or operation of this Contest, and the immediate family (spouse, child, parent, grandparent, grandchild) of such employees or persons living in the same household of such employees are not eligible to enter.
3.         You can enter the Contest only by submitting during the Contest Period a single paragraph of your original words explaining why a teacher (such as a current or former teacher of yours or your child's) deserves to win a $400 grant for their classroom. All paragraphs must be submitted via the entry page at the following link: www.retailmenot.com/contests.  Entries that are lost, late, misdirected, illegible, incompletely received, or incomplete, for any reason, will not be eligible and are not the responsibility of the Sponsor.  Proof of sending will not be deemed to be proof of receipt.  Only one entry is allowed per person. In addition, any winner of any other contest, promotion or sweepstakes sponsored by Sponsor in the thirty days prior to the commencement of this Contest will be ineligible to win this Contest.
4.         Entries made by any other individual other than the person named in the entry, or by any entity, including but not limited to commercial sweepstakes subscription notification and/or entering services, and/or through other third-party websites, automated means or software programs are prohibited and will be declared invalid and disqualified for this Contest. In case of a dispute over the identity of an entrant, the authorized account holder of the email address used to enter will be deemed to be the entrant.  "Authorized account holder" is defined as the person who is assigned to an email address by an Internet access provider, online service provider or other organization that is responsible for assigning email addresses for the domain associated with the submitted email address.  Tampering with the entry process or the operation of the Contest is prohibited and any entries deemed by Sponsor, in its sole discretion, to have been submitted in this manner will be void.
5.         One prize winner will be selected from the eligible entries by an internal panel of judges based on the following criteria: creativity, originality, and thematic significance (the "Judging Criteria").  The judging panel will be selected by Sponsor, in its sole discretion, and may be comprised of Sponsor's employees. The prize will consist of one $400 Gift Card.
6.         Odds of winning depend on the number of valid entries received during the Contest Period and the skill exhibited in writing a paragraph in accordance with these Rules.
7.         All persons selected as potential winners must be confirmed as satisfying these Rules before they are declared a winner.  Potential winners will be notified by email at the address provided with their entry.  If a notification is returned as undeliverable, or if a winner does not respond to notification within 24 hours of the initial email communication, that potential winner will forfeit his/her prize and a new winner will be selected based on a random drawing of eligible entries.
8.         Winners may be required to execute an Declaration of Eligibility, a Liability Release, and, except where prohibited by law, a Publicity Release and if required for tax reporting purposes, to provide their tax identification number (by completing a Form W-9) (collectively the "Winner Documents") as a condition to winning the prize.  The Winner Documents will also require the winner to specify the contact information of the teacher that is to receive the prize. Any potential winner that fails to return the Winner Documents within seven (7) days of their being sent by the Sponsor will forfeit his/her prize and a new winner will be selected by the judging panel based on the Judging Criteria.
9.         There are no substitutions, including cash substitutions, for prizes, except that Sponsor reserves the right to substitute a prize of equal or greater value if a particular prize is not available.  Prizes are not transferable.
10.       All federal, state/provincial/territorial, and local taxes, fees and surcharges (whether foreign or domestic, and including income, sales, and import taxes) on prizes are the sole responsibility of the prize winners.
11.       Only the type and quantity of prizes described in these Rules will be awarded.  If, for any reason, more bona fide winners come forward seeking to claim prizes in excess of the number of each type of prize set forth in these Rules, the winners, or remaining winners, as the case may be, of the advertised number of prizes available in the prize category in question may be selected in a random drawing from among all persons making purportedly valid claims for such prize(s). These Rules cannot be modified or amended in any way except in a written document issued in accordance with law by a duly authorized representative of Sponsor. The invalidity or unenforceability of any provision of these Rules shall not affect the validity or enforceability of any other provision. In the event that any provision is determined to be invalid or otherwise unenforceable or illegal, these Rules shall otherwise remain in effect and shall be construed in accordance with their terms as if the invalid or illegal provision were not contained herein.
12.       Limitation of Liability: By entering, entrants agree that Sponsor and its parents, subsidiaries, affiliates, directors, officers, employees, and agents (collectively, the "Released Parties") shall have no liability for any liability, loss, injury or damage, including, without limitation, personal injury, death or damage to personal or real property, to entrant or any other person or entity due in whole or in part, directly or indirectly, by reason of the acceptance, possession, use or misuse of prize or participation in this Contest.
13.       Acceptance of any prize constitutes prize winner's permission for the Released Parties to use prize winner's name, photograph, image, likeness, voice, biographical information, statements and complete address (collectively, the "Attributes"), for advertising and/or publicity purposes worldwide and in all forms of media now known or hereafter devised, in perpetuity, without further compensation or authorization, (except where prohibited by law), and each winner hereby releases the Promotion Entities from all claims arising out of the use of such Attributes. The winner's first name, last initial, city and state may be disclosed on retailmenot.com and its newsletters, Twitter account, and Facebook page.  Winners may also be asked to give a short quote for promotion and announcements relating to the Contest.
14.       ENTRANTS AGREE THAT ANY AND ALL DISPUTES, CLAIMS AND CAUSES OF ACTION ARISING OUT OF OR IN CONNECTION WITH THE CONTEST OR ANY PRIZE AWARDED SHALL BE RESOLVED INDIVIDUALLY, WITHOUT RESORT TO ANY FORM OF CLASS ACTION, AND ENTRANTS HEREBY CONSENT TO THE EXCLUSIVE JURISDICTION OF THE STATE AND FEDERAL COURTS FOR TRAVIS COUNTY, TEXAS.  THESE RULES WILL BE GOVERNED AND INTERPRETED ACCORDING TO THE LAWS OF THE STATE OF TEXAS, WITHOUT REGARD TO ITS CHOICE OF LAW PRINCIPLES. THE REMEDY FOR ANY CLAIM BY ENTRANT SHALL BE LIMITED TO ACTUAL DAMAGES, AND IN NO EVENT SHALL ENTRANT BE ENTITLED TO RECOVER PUNITIVE, EXEMPLARY, CONSEQUENTIAL, OR INCIDENTAL DAMAGES, INCLUDING ATTORNEYS' FEES OR OTHER SUCH RELATED COSTS OF BRINGING A CLAIM, OR TO RESCIND THIS AGREEMENT OR SEEK INJUNCTIVE OR ANY OTHER EQUITABLE RELIEF.
15.  By submitting a paragraph, you represent and warrant you have all right, title, and interest to such submitted paragraph, including but not limited to any consent, authorization, release, clearance or license from any third party (such as, but not limited to, any release related to rights of privacy or publicity) necessary for you to provide or submit the submitted paragraph. You further represent and warrant that submitting such paragraph does not violate or constitute the infringement of any copyright, right of privacy, right of publicity, moral rights, or other intellectual property right recognized by any applicable jurisdiction of any person or entity, or otherwise constitute the breach of any agreement with any other person or entity.  You also agree not to submit any of the following types of content: (a) adult content, pornography, explicit sexual images, or nude images; (b) content containing explicit, vulgar, or obscene language; (c) content promoting hate, abuse or destructive actions; (d) content promoting illegal activities; primarily political, religious, psychic, or metaphysical content; (e) content promoting pirated software; or (f) content intending for phishing or spreading malware.
By submitting a written paragraph in connection with the Contest, you are granting Sponsor a non-exclusive, royalty-free, perpetual, and worldwide license to use your paragraph in connection with the operation of the site and the Contest, including, without limitation, (a) the license rights to copy, distribute, transmit, publicly display, publicly perform, reproduce, edit, translate and reformat your content, and/or to incorporate it into a collective work, and (b) the right to sublicense any or all of Sponsor's license rights to others.
This Contest is in no way sponsored, endorsed or administered by, or associated with, Facebook.  You understand that you are providing your information to RetailMeNot and not to Facebook.