H&R Block Budget Challenge Teens & Teacher Contest
This post may contain affiliate links, view our disclosure policy for details.
 This is a sponsored post on behalf of We Are Teachers and H&R Block. I received compensation for this post, however all opinions stated are my own.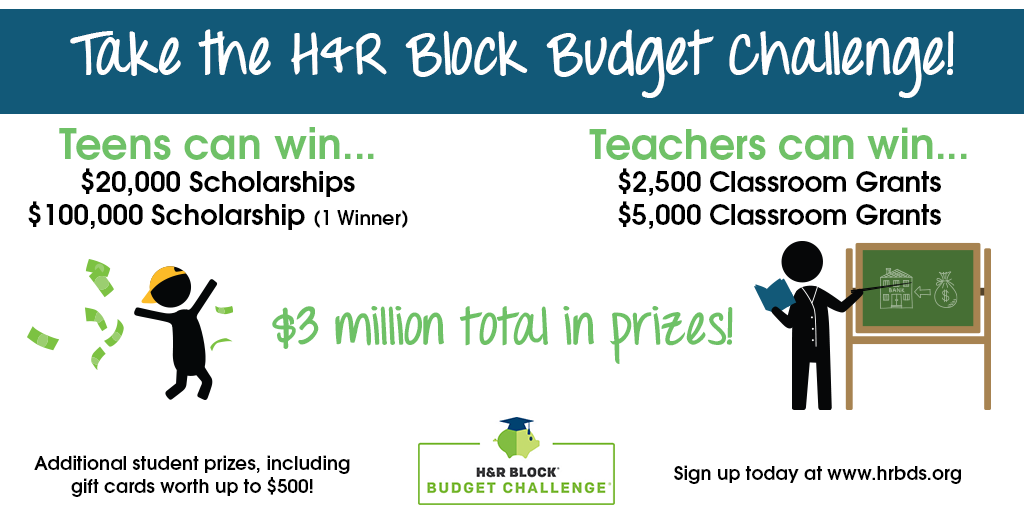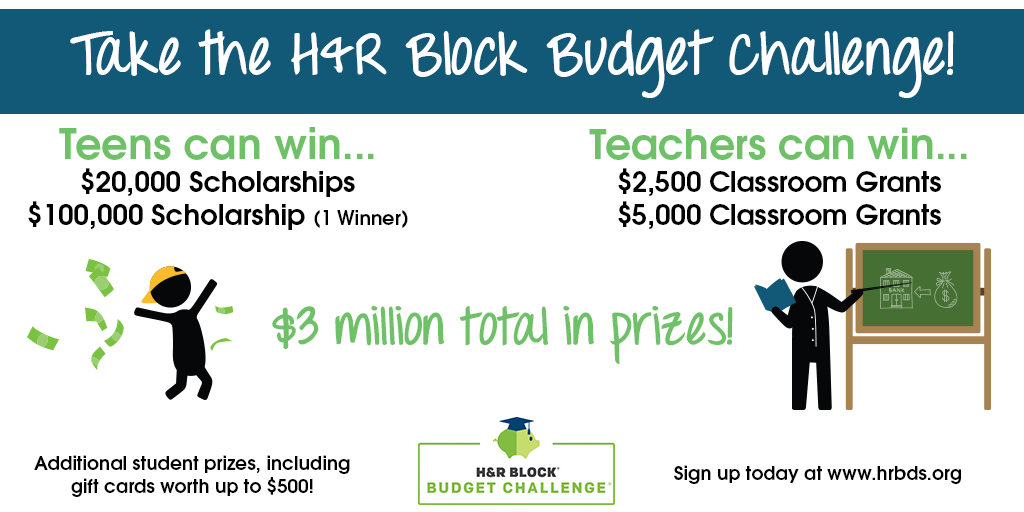 One of the absolute most important things my mom ever did for me was to teach me as a teenager how to handle money and do basic financial skills like check books and credit cards. And yet there were still many things I had to learn and figure out on my own. I really wish I had an even better base of financial knowledge before starting life on my own. But I know many high school students are not as fortunate as I was – they are headed for a financial disaster with plenty of opportunities for wrong turns! As my kids are approaching the teenage years I'm already pooling together my resources to help me assist them in preparing for their financial future.  Thankfully with our day of technology we as parents and educators have a lot of resources available to us. The H&R Block Budget Challenge is an AWESOME way for both students AND teachers to win some killer prizes which strengthening and learning vital skills and pitfalls of finances! I've been a fan of their site for quite a while now – they have fantastic resources and great tips. They even offer lesson plans and student activities for teachers!


The H&R Block Budget Challenge is open to students 14 years of age or older (enrolled full-time in 9th-12th grade) – this must be facilitated by a classroom teacher at an accredited high school or home study program though so make sure your teachers sign up for the challenge here so your student can participate! (The first deadline to sign up is Jan. 7th! Rolling class creations deadlines through February 4th!) The challenge replicates real life financial situations as an adult – paying bills, saving money, investing in retirement, paying taxes, and more! Students get simulated first hand experience as a college graduate who has been working for about six months. Each participating student gets a virtual regular paycheck, has a checking account, a 401(k) savings account, and of course bills to pay throughout the simulation. As they learn to navigate real life finances they can increase their individual scores by paying bills on time, avoiding late fees, overdraft fees, finance charges and responding to quiz questions correctly.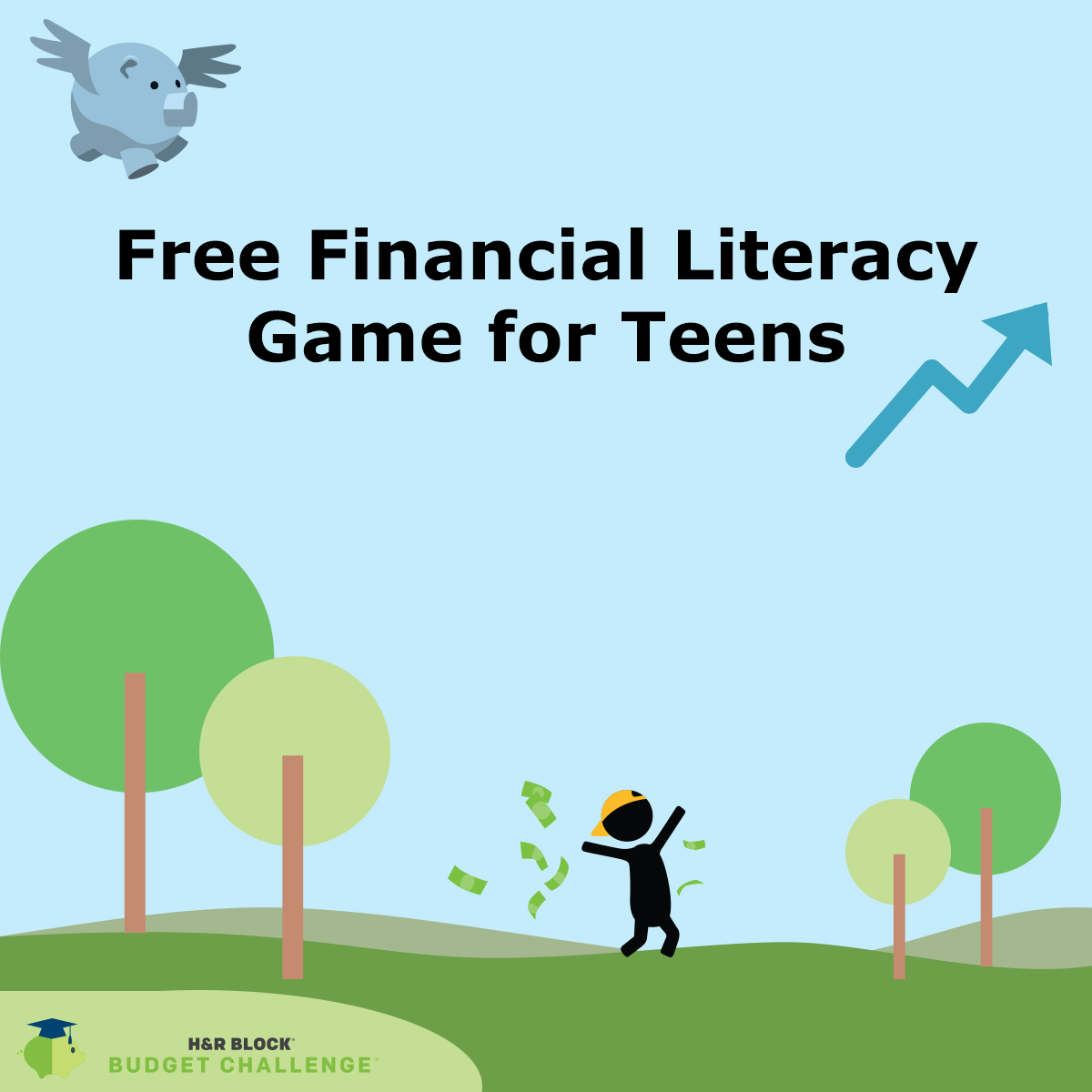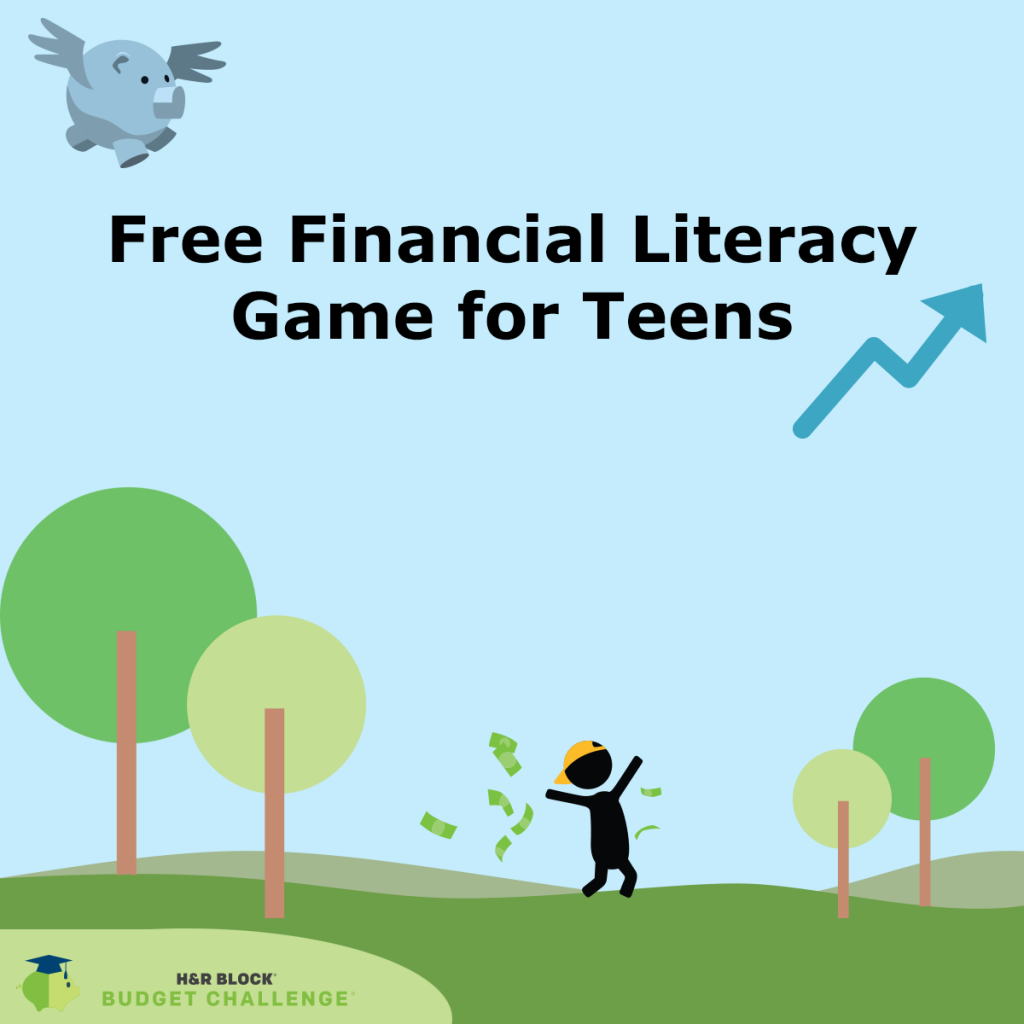 Some of the prizes include:
*60 classroom grants up to $5K
*132 student scholarships of $20K
*GRAND PRIZE: $100K Scholarship
Upon registration teachers receive a free print kit to get started including a classroom poster, lesson plans and future videos to help teach financial concepts.
So please, please, share this with your high school teachers – it will only help them and their students! Teens need ALL the help they can get when it comes to real world finances! I sure wish this was available when I was in high school – it would have certainly given me more confidence as I approached new financial changes as an adult!