Newest Teacher Grants & Donations Resources
This post may contain affiliate links, view our disclosure policy for details.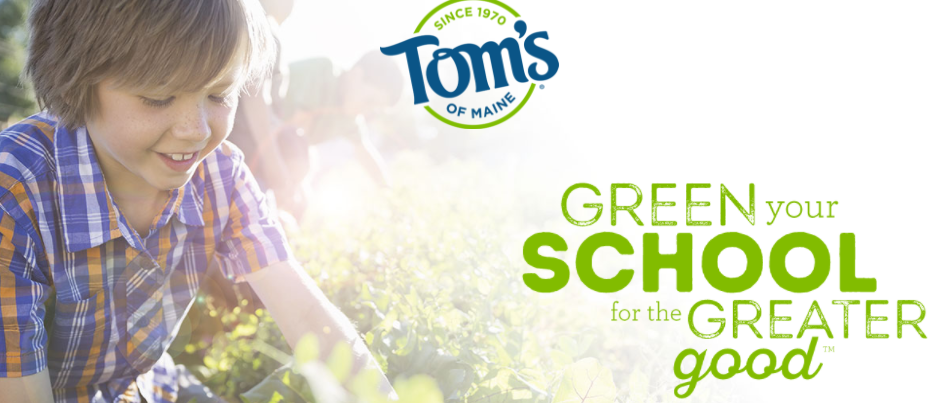 Recently I've been receiving a TON of press releases and although there's just no way I can cover everything that comes through my inbox (for real you guys – who wants to hear about Swamp Butt underwear and walking cane covers?! – NO JOKE!) There ARE a few that caught my eye that I thought you guys would be interested in! I've highlighted them for you below:
Green School Fund + Donor's Choose:
This year, the Tom's of Maine "Green Your School Fund" is giving $1M to classrooms nationwide so students can learn about the planet. Every public school teacher who submits an environmental classroom project on GreenSchoolFund.com will have the opportunity to receive the necessary supplies to bring their creative project to life.
NJ, NY, & PA Classroom Funding:
Elementary, middle and high school educators from New Jersey, New York and Pennsylvania are invited to submit ideas for educational projects not covered by their school budget. Visions, which has dedicated $10,000 to the program, will then select one or more projects to fund in full. The campaign is in its second year and open to all three states that Visions serves. Check out Visions Loves Educators here for more details.
Amazon Inspire:
After opening Amazon Inspire Beta to any teacher last month, all teachers can now add lesson plans, activities, and professional resources they've authored or are permitted to share to Amazon Inspire.
Log in: Go to www.amazoninspire.com and log in.
Click Upload: Select the upload icon in the upper-right hand corner.
Choose a resource to Upload: Select one of your favorite 

teaching

resources that you've authored or are permitted to share (lesson plan, activity, guided practice, presentation, etc.) and check to make sure you have the rights to distribute the resource you've created.
Keywords: Add keywords to your resource so that it's easier for other educators to find. Be sure to include title, grade level, description, and subject. You can also add more tags, especially addressed standards and DOK levels, to help others find your resource.
Submit: Once you have submitted your resource, it will be reviewed by our team and published.
Junie B. Jones FREE Bookmarks:
Thanks to the Junie B. Jones website you can download and print these free bookmarks!
Beauty & the Beak Educator Guide:
Remember in the news recently we heard about the bald eagle who received a NEW 3D Printed beak?! Well Deborah Lee Rose & Jane Veltkamp wrote a book about this eagle called Beauty and the Beak and you can download their Beauty and the Beak Educational Guide here.