Make a Difference & Donate School Supplies to a Teacher in Elmer's #BagitForward Campaign
This post may contain affiliate links, view our disclosure policy for details.
Every year, like many of you, I just LOVE shopping for new school supplies! It's SO exciting and I don't even know why! Everything is SO cheap so I stock up like crazy! The past couple of years I've participated in Elmer's Bag it Forward campaign and I will continue to participate in it for many years to come.
Instead of "pay" it forward, you "bag" it forward – fill a bag with school supplies and donate them to a teacher, school, or family in need! As many of you know teachers typically spend hundreds of dollars out of their pockets on school supplies. Contrary to popular belief not all schools budget for them and not all parents buy them.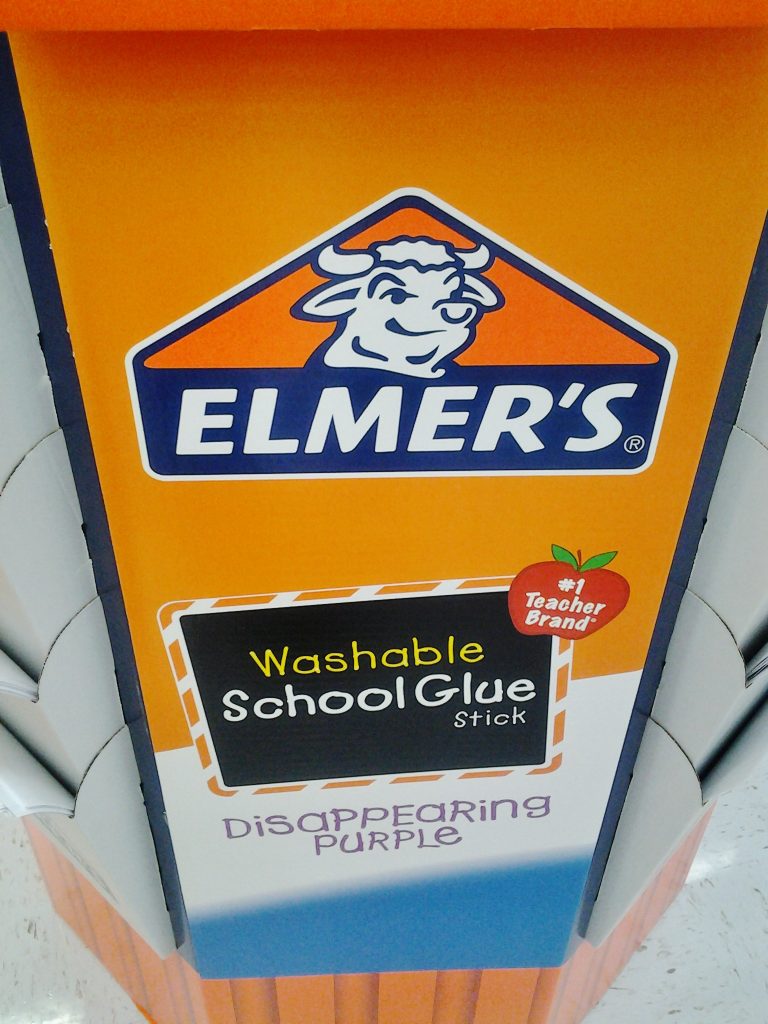 This year we were torn because we moving from Florida to Iowa in just 2 weeks now (EEK!) and I wanted to buy supplies for our new school as well as a special teacher at our old school. For this post I am featuring our donation to our special kindergarten teacher Mrs. G.
I'm sure many of you have similar stories of favorite teachers, but Mrs. G. taught my oldest son how to read and has spent countless hours with him teaching him new things…..before he even made it into elementary school. She truly LOVES teaching, is incredibly patient, and has always welcomed my children into her classroom – even though they didn't go to her school. So this year we wanted to Bag it Forward to her and get her some school supplies for the new year.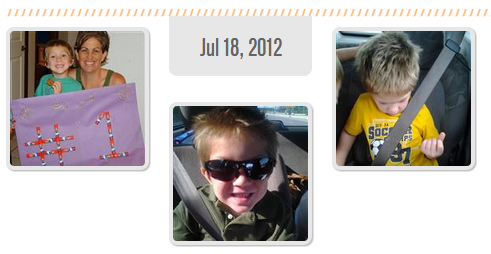 We decided to go to Walmart for our school supplies since they had some rockin' sales this week. In the front of the store was a display with the local school supply lists on it, but this year I noticed something different. Elmer's has a new 1st Day of School app which you can download by using the QR code right on the display or by visiting their site online.
It's available for both iPhone & Android. I actually downloaded it on my phone before I even went to the store so that I could start taking photos of our shopping trip! This FREE app celebrates all of your "firsts". Your first day of school, your new school, your first teacher, your first award….anything you want to remember and is a milestone for your kids! You can add photos of anything and everything and create a sort of mobile scrapbook to remember your school year by.
I was thrilled because this will be my son's first year in elementary school so I've been snapping photos of everything! Our shoe shopping trip for school, buying school supplies, new haircuts…….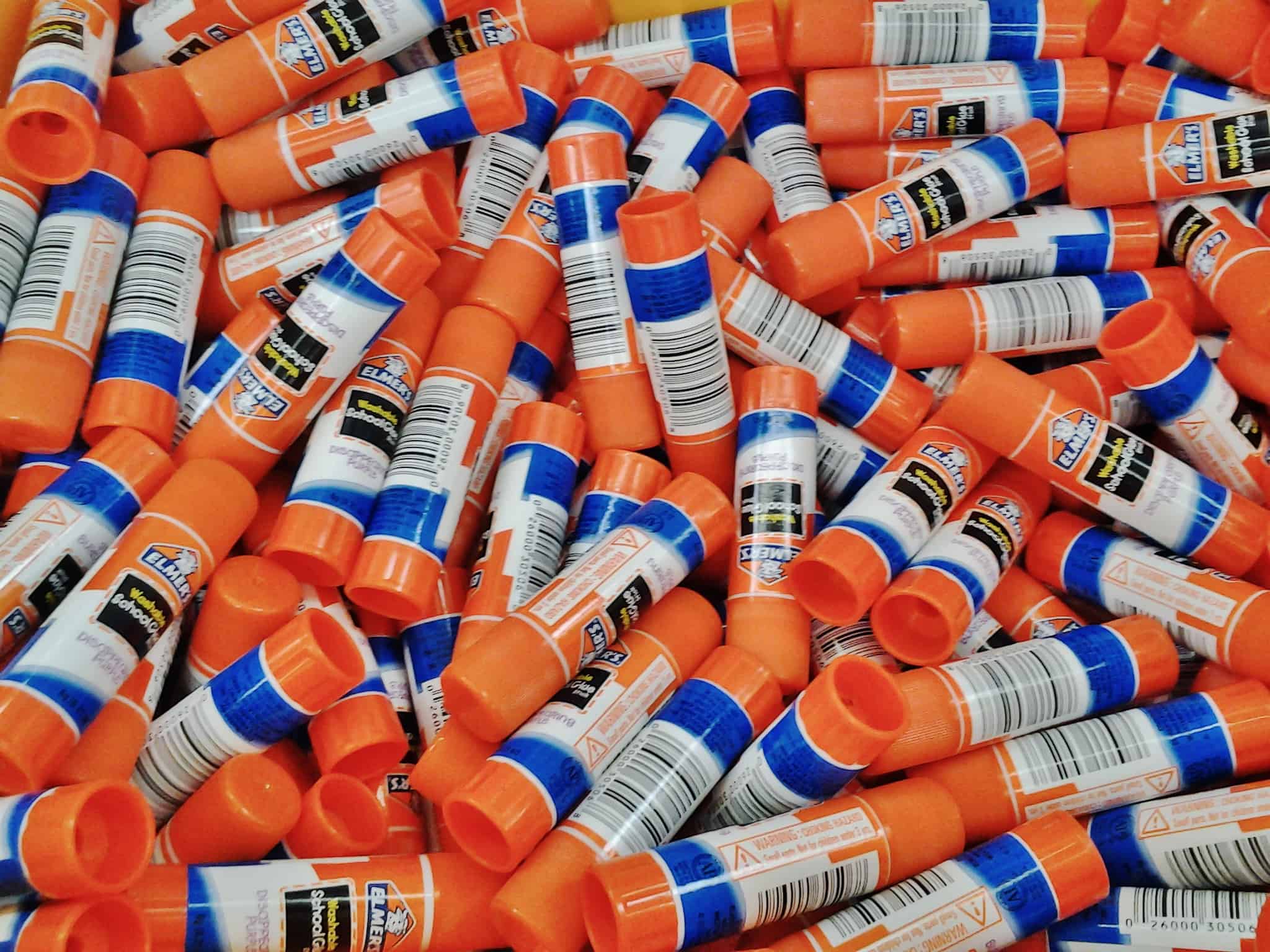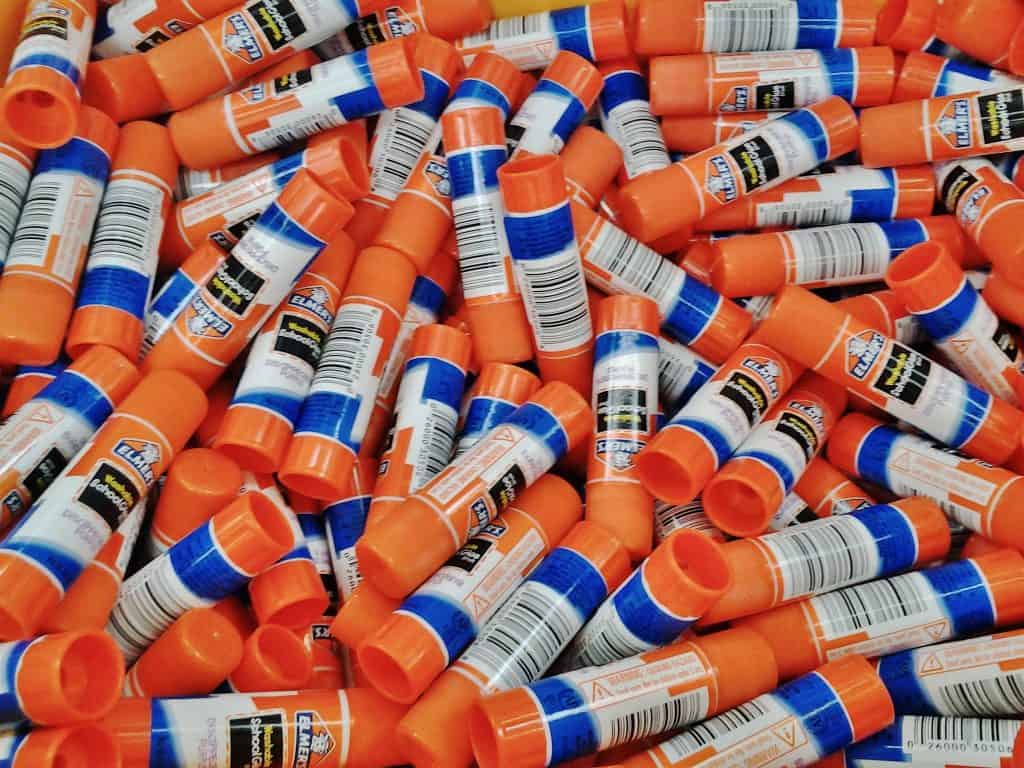 My store had single Elmer's Glue Sticks for just $.10 each!! SO incredibly cheap – I bought 40 to start with and I'm really tempted to go back for more!! In fact I had so many in my cart a nice store employee offered me a box to put them all in since they kept falling out of my cart!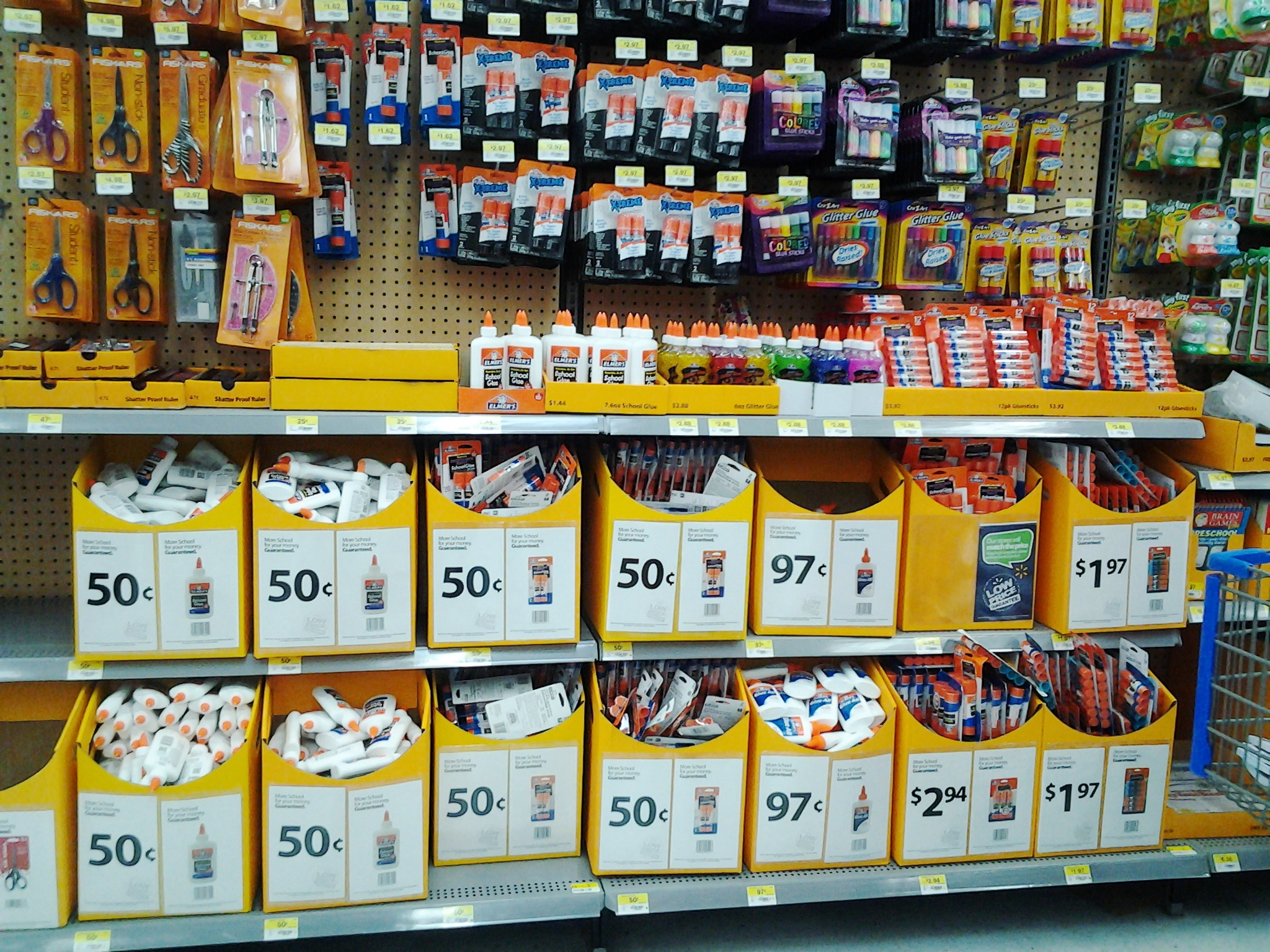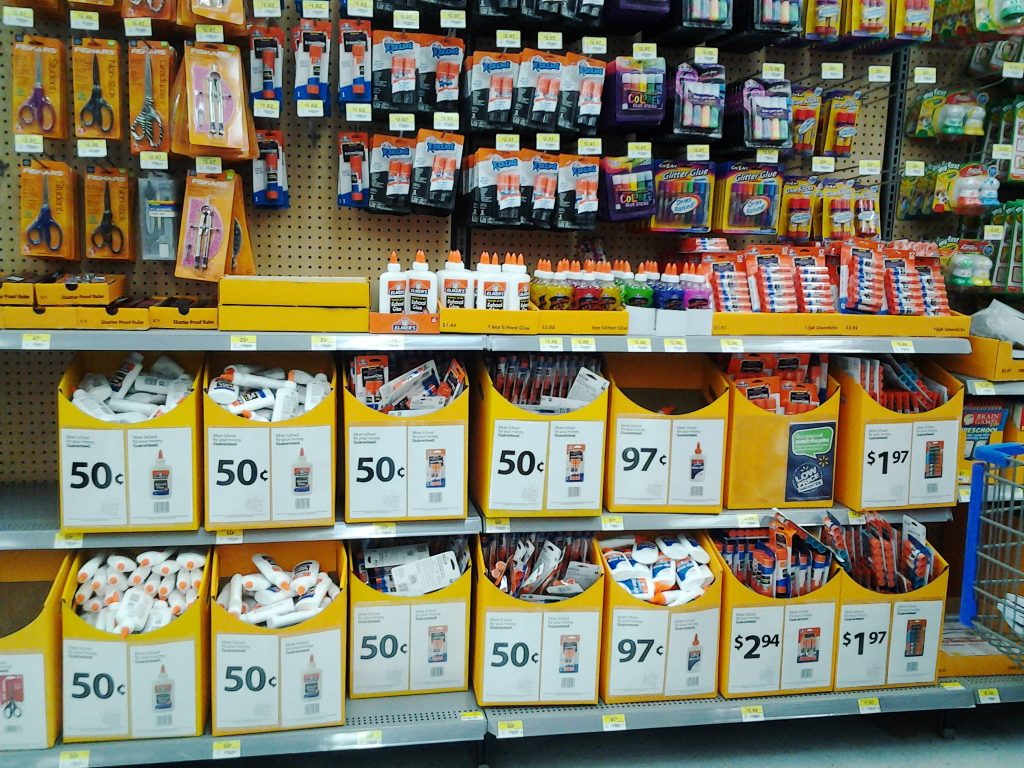 I remember when I was in school we had a very few choices of glue for school. Now look at the glue section!! It's HUGE! Pretty soon they'll need an entire aisle just for glue! We bought everything I could think of for a kindergarten grade level! The Elmer's glue sticks were a fantastic deal and I also found a pretty good deal on pencils too! The lady checking me out couldn't believe I was buying so much school supplies – she asked if I was a teacher! I explained that I was donating school supplies to a teacher and she just smiled.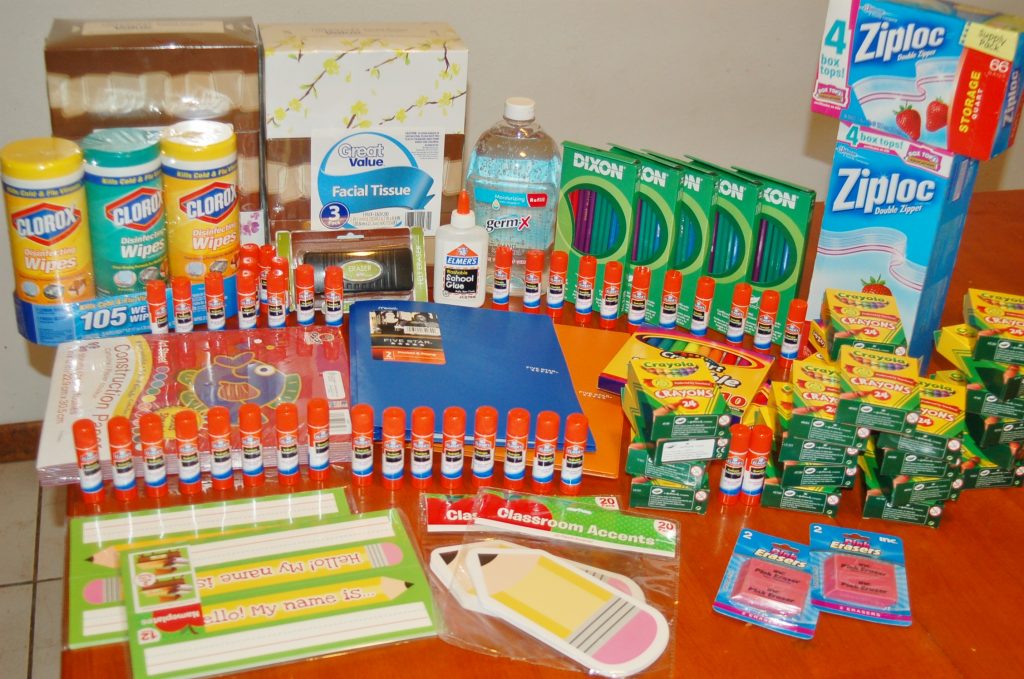 Check out the school supply load we bought! This is going to be one happy teacher!! We had SO many Elmer's Glue Sticks that I wanted to do something fun with them. At first I thought it would be ultra cute if I had my son help me out and put the glue sticks around him like hair sticking out of his head – but he was not very cooperative!!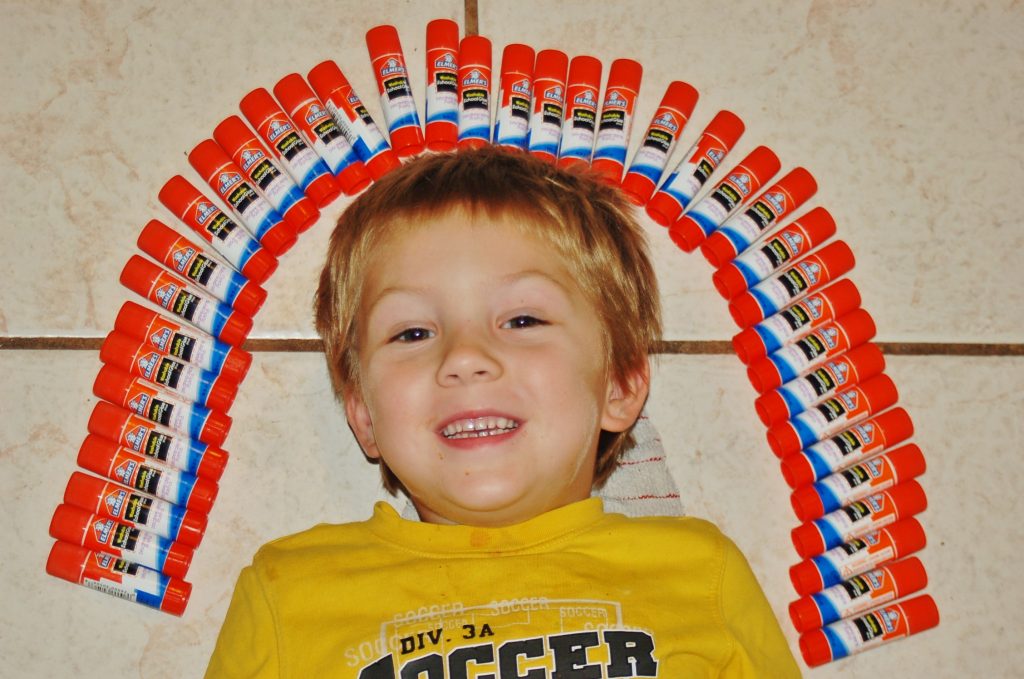 Then I got the bright idea to make something with the glue sticks that he could hand to Mrs. G. when she came over.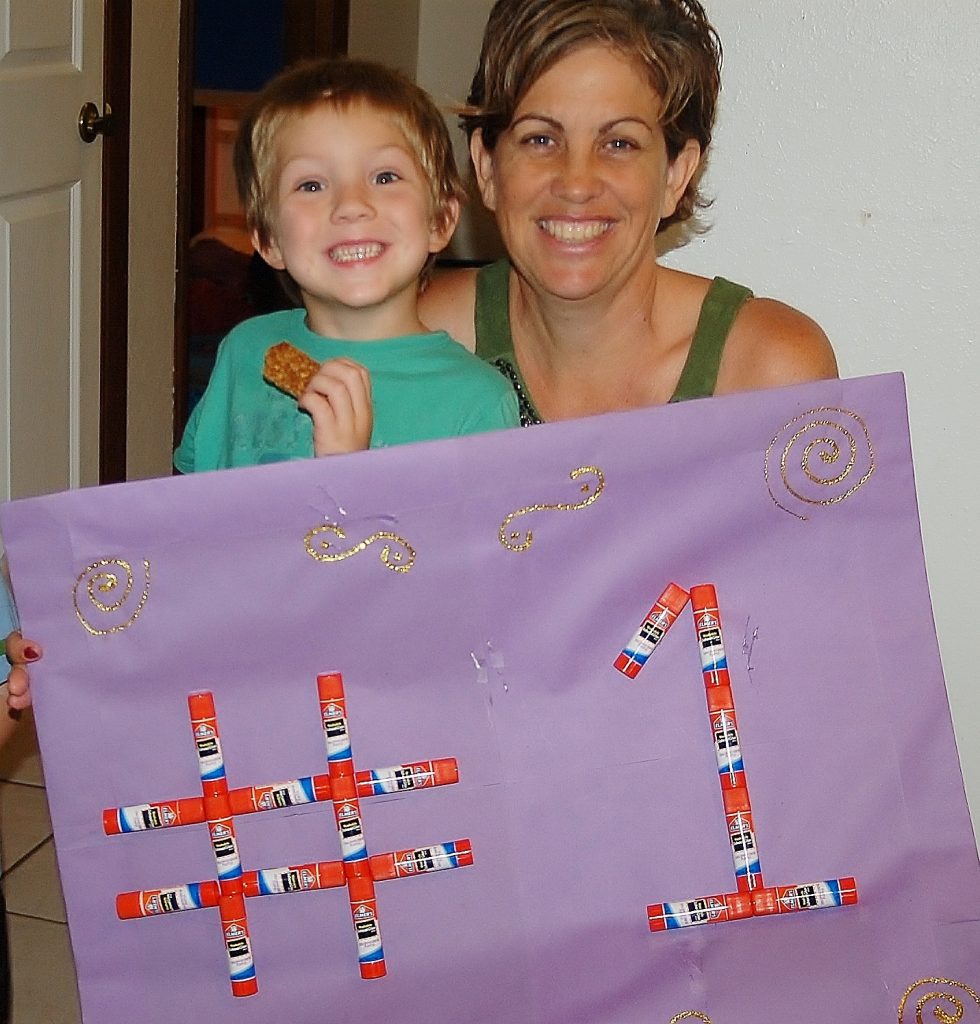 A HUGE thanks to Mrs. G., Elmer's, and all of our teachers for their hard work in supporting our children!
Follow Elmer's on Facebook and Twitter! See how we participated last year in the #BagitForward campaign and donated school supplies to our local special needs school and check out our super cool surprise for a special teacher last year!
.
Disclosure: I am a member of the Collective Bias™ Social Fabric® Community.  This shop has been compensated as part of a social shopper insights study for Collective Bias™ and and Elmer's.