Learning about Teen Driving Safety Tips #DriveitHome #CGC #shop
This post may contain affiliate links, view our disclosure policy for details.
AHH!! I have two teen drivers in my home! It's quite nerve wrecking and I was excited at the opportunity I had last week!
This last Wednesday, I went to the Drive it Home show presented by the National Safety Council and Allstate Foundation here in my hometown of Colorado Springs, Colorado! I brought along my friend Angie, who also has a teen driver in the home. We were both surprised about how much we learned AND how entertaining the evening was.
The Drive It Home Show is hitting the road, stopping in 14 cities across the country giving parents a fun look at the serious subject of teen driving. The show will feature the comedians of world renowned Second City Communications and safety experts as they help parents understand the real hazards teens face on the road, better coach teen drivers and learn about state teen driving laws.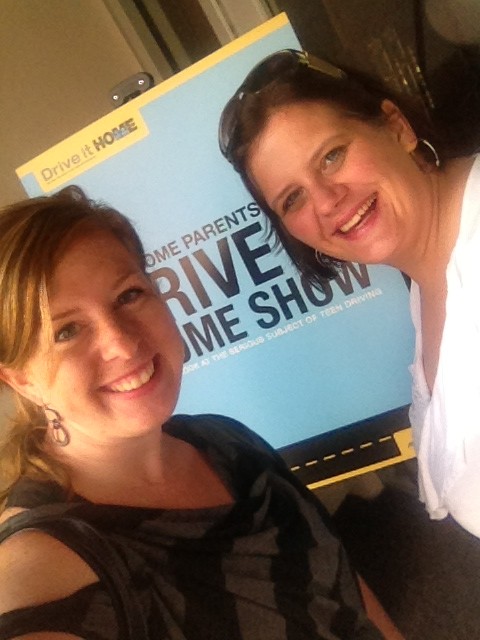 This Drive it Home show took place at a theatre downtown and they kicked off the show with the amazing comedy group "Second City"! They did skits of real life experiences between parents and teens..and they were very funny!
Did you know that  drivers under the age of 18 are involved in approximately 900,000 crashes each year – an average of nearly 2,500 crashes per day? Did you know that 50% of teens will get into a car crash before they graduate high school? And that the leading cause of these crashes is not speeding, drinking or cell phones?? It's inexperience! Failure to anticipate what will happen, gap perception and speed control are things that a teenager needs to learn by practicing over and over again! These are just a few statistics and examples of the things I learned from the National Safety Council and Allstate Foundation. We also heard a heart wrenching story from a mom of a teen who lost his life in a car accident.
I'm so glad I was able to participate in this fun and informative night…and my name was even chosen for a $25 gas card! YAY!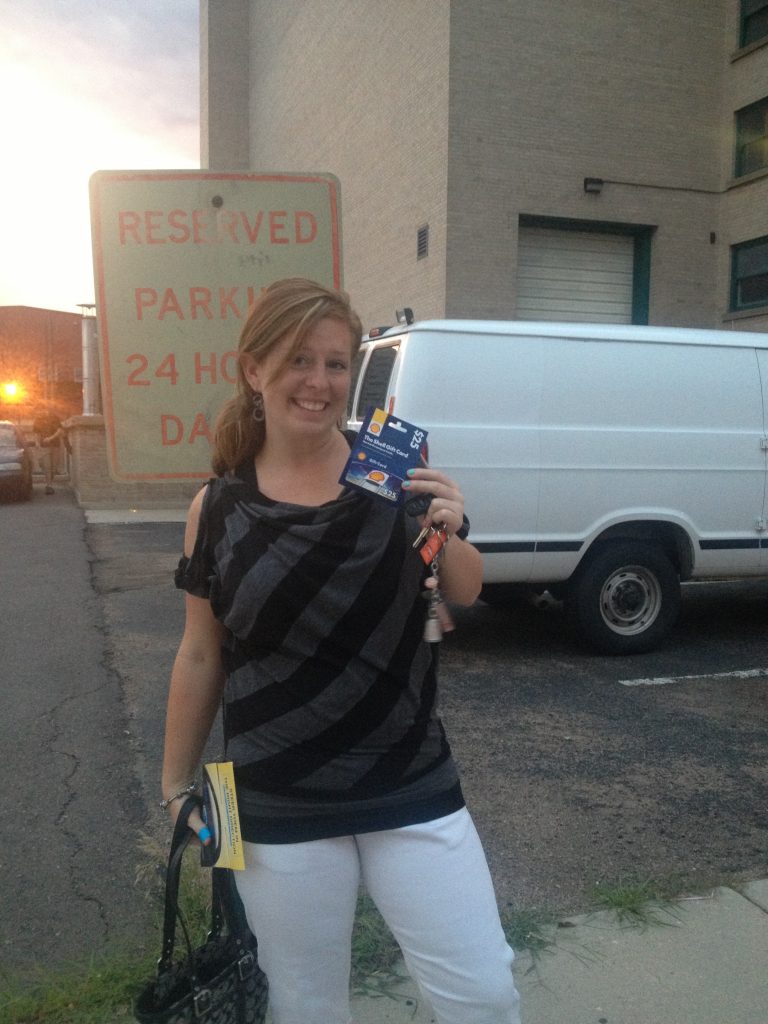 Visit DriveitHome for great information on teen driving, helpful tips, videos and other ways to help prepare our youth for safety on the roads!
Here are some stats from our state of Colorado:
o 36% of Colorado parents don't know that the biggest safety risk to their teens is parked right outside their home.
o Parents believe that risk-taking is the primary cause of crashes, when inexperience is the real issue. Only 17% of Colorado parents say a teen's lack of driving experience is the top cause of crashes. That's slightly lower than the national average of 18%.
o Colorado teens must log a minimum of 50 hours of driving practice, including 10 nighttime hours, before they can obtain a driver's license.
o More than half of Colorado teens (64%) wish their parents had spent more time teaching them to drive in demanding situations.
I was selected for this opportunity as a member of Clever Girls Collective, and the content and opinions expressed here are all my own.