Hosting a Ridemakerz Party for Kids
This post may contain affiliate links, view our disclosure policy for details.
If you have kids chances are your kids have stuffed their own bears, made their own jewelry, dawned princess tiaras, or made other custom fun for them. I have two boys and I can tell you that they have no interested in princess tiaras or jewelry. But what does make them say "AWESOME!" is the Ridemakerz XTREME CUSTOMZ kits!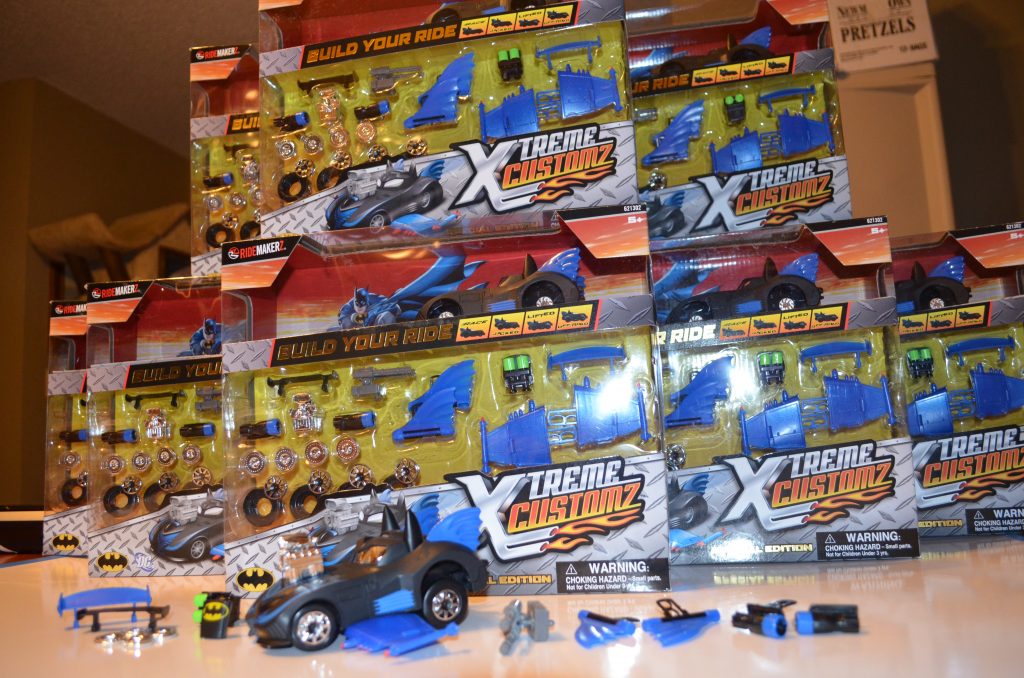 We were sent 10 kits to host a party and give a kit to each child that attended. Ridemakerz XTREME CUSTOMZ is SO cool. The kits come with a car (we received the BATMAN car!) along with numerous parts for the kids to build and customize their own car.
Our kits had interchangeable hubcaps, engines, spoilers, wings, and all sorts of things that the kids had a blast doing.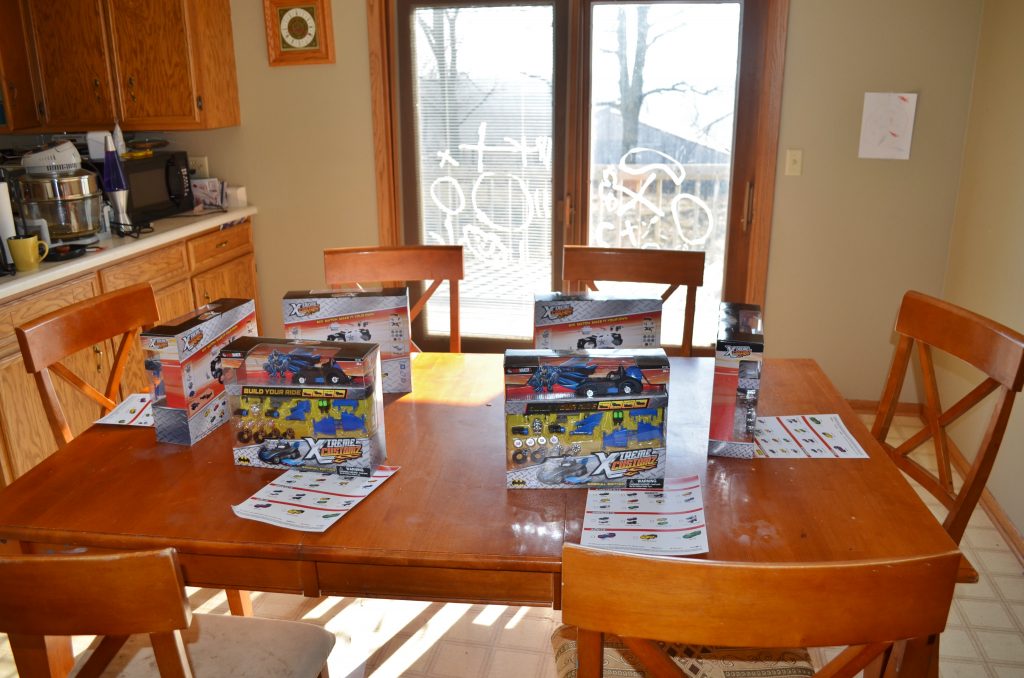 We such big sets and many little pieces we had to spread everyone out! We set up six stations at the table, and 4 stations on the floor so that the kids didn't get all of their pieces mixed up. We also gave each child a ziploc bag to store their parts in.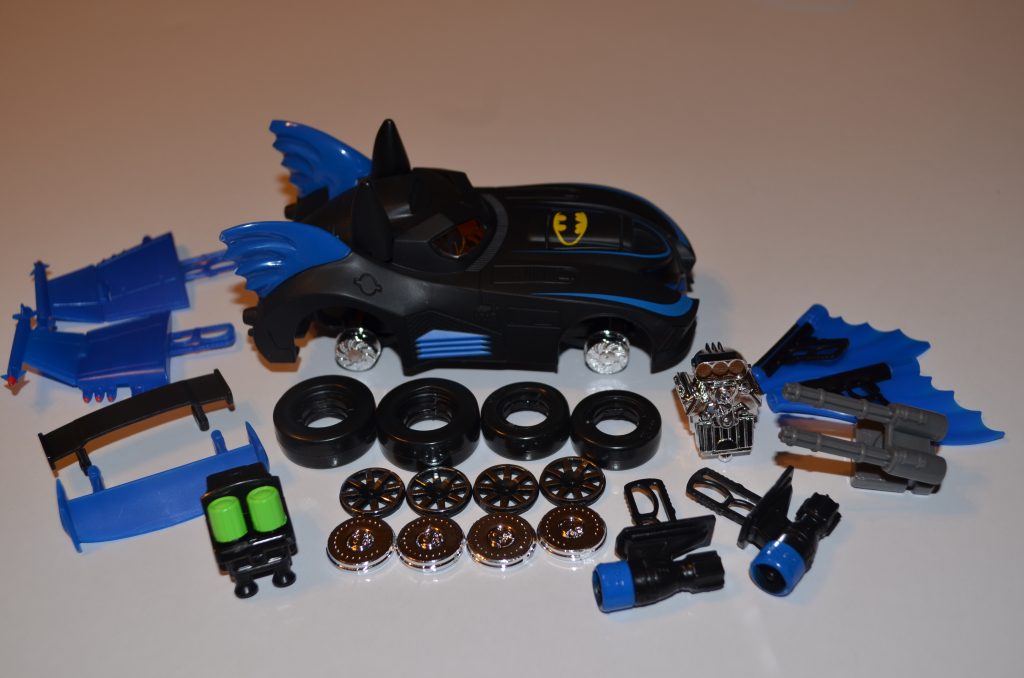 It was pretty easy to pop the pieces out of the packaging. Here you can see all of the pieces for the BATMAN vehicle up close. Although it was easy to unpack it did take us a few minutes to get 10 unwrapped for some pretty ancy kids! 🙂
I was also thinking what an AWESOME alternative this was to spending a lot of money hosting a birthday party at an off-site location. If your kids were really into cars for about $10 a set you could really have a pretty awesome birthday party with just these kits!!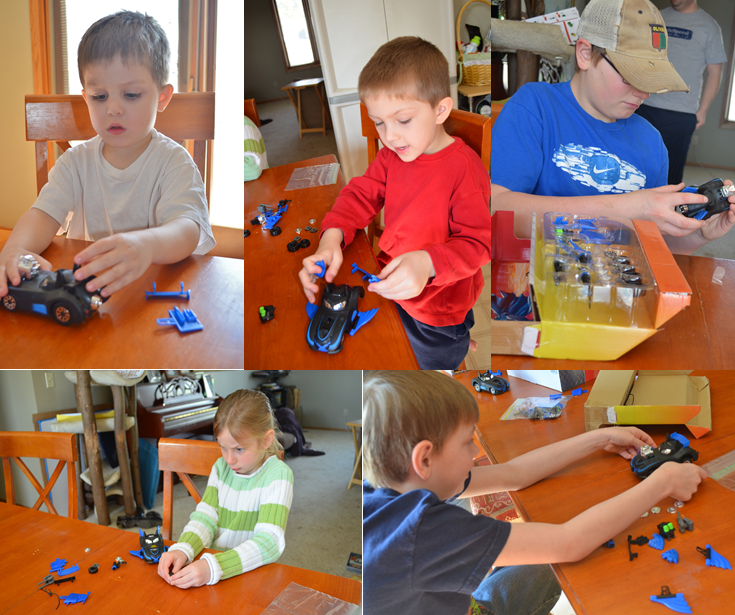 I was amazed at the age range of kids that were SO excited about these cars!! Although we had mostly boys (around ages 6-8) we did have two girls attend who were just as interested in swapping around their pieces to make a custom car as our boys were.
In fact one of the moms came to drop of the younger two siblings (ages 6 & 8) and the older boy (age 11) got sucked into the excitement and decided to stay too!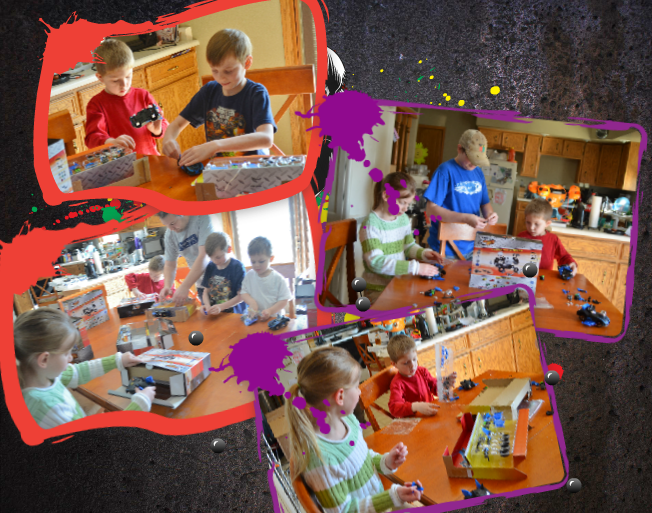 The really cool thing is that we did our party in the morning so of course the kids were playing with the BATMAN XTREME CUSTOMZ sets at our house all morning, but then a few days later the moms came back to tell me that their kids were playing with the sets constantly at home too.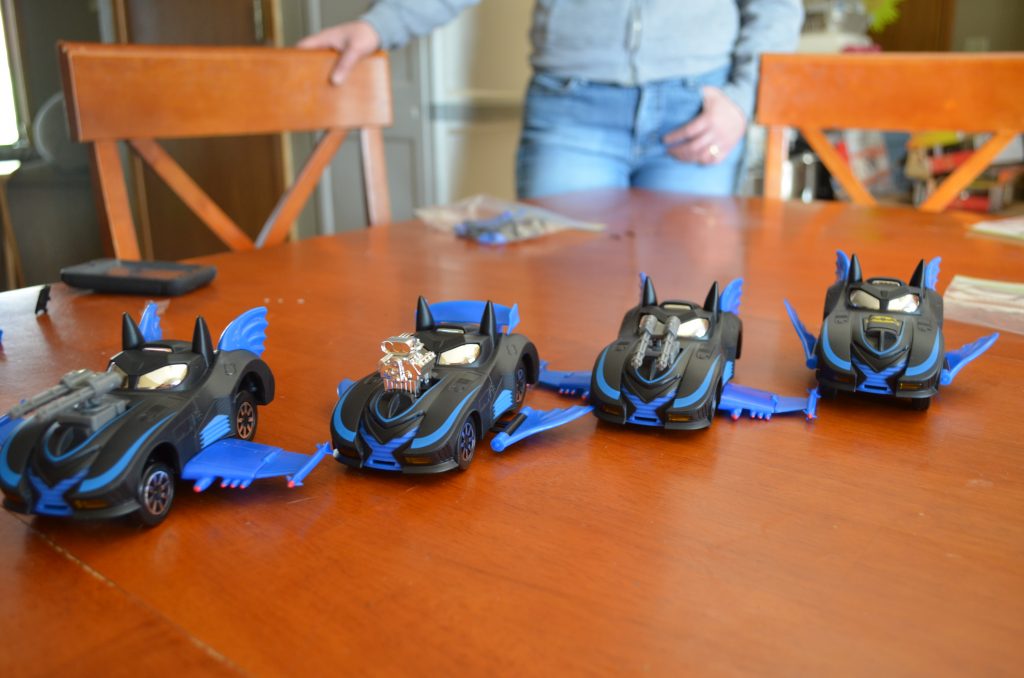 There are SO many other varieties than just the BATMAN vehicle. There are Corvettes, Vipers, Spiderman, Camaros, SWAT cars, police cars, military vehicles, and all sorts of really awesome choices. AND even better than that most of the sets I've seen are priced around $9.99!! That is a STEAL compared to other "custom" kits I've seen for kids.

Out of the 10 cars that were made at our party these two were my favorite!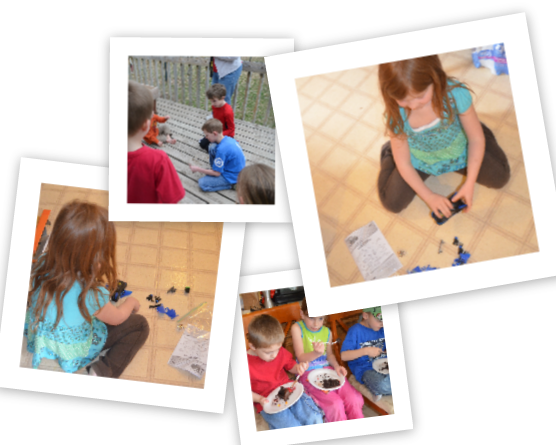 I wasn't surprised at all by the kids eager reaction to these Ridemakerz XTREME CUSTOMZ sets. They are REALLY cool! The cars are well built, none of the pieces broke and even I love creating my own personalized stuff so it's no surprise that the kids loved swapping out pieces for new play.
When we lived in Florida we used to visit the Ridemakerz store which is separate from this new Ridemakerz XTREME CUSTOMZ line that can now be bought in retail stores so don't get them confused! Same brand and idea – different products. Seriously – not to be gender specific – but my boys are SOOOO excited to see a custom set like this that is "right up their alley".
Sure they would have fun stuffing bears and making necklaces….few a few minutes, but these CUSTOMZ cars have really made them excited and feel like super heroes flying all over the house!
Disclosure: I received the above products to disperse at our party as part of a promotional program with MomSelect. No other compensation was received. All opinions are my own.