Holiday Gifts for My Whole Family
This post may contain affiliate links, view our disclosure policy for details.
Disclosure:  The reviewer has been compensated in the form of a Gift Card and/or received the product/service at a reduced price or for free.
Happy holidays! It's that time of year again! The time of year when it's FREEZING outside here in Iowa, but warm and cozy inside! Classrooms are chirping with holiday excitement, families get together, and you start shopping around for the PERFECT gift for everyone special in your life. I had the fun job this year of shopping for everyone. We aren't a family who splurges much, so when I asked everyone what they wanted for Christmas I got responses like: "a slap bracelet". Really? 🙂 I can guarantee you that I've already bought the slap bracelet to go under the tree for my kids. But in all reality we sat back and came up with several things on our lists. Practical things, because that's the kind of people we are, but splurges nonetheless! Here are some of the things on our holiday lists this year:
Me – Nikon 50mm camera lens, Kitchenaid Attachments, big fluffy bath towel
Hubby – blu-ray player, movies
Oldest son – e-books, walky talkies
Youngest son – red slap bracelet, red toy car, MP3 player
The boys pretty much want anything they see in the store so my husband and I decided to sit down and talk about what to get for the family for the holidays. The first thing we chose was the Nikon 50mm AF-S Lens. I am just over the moon about this purchase and have already put it to good use!! I have a Nikon D5100 DSLR camera
and this past year I've been taking an online course to improve my photography skills which is my little hobby in my spare time. Not only was this a fun splurge for me but it was an investment in our kids so we could take better photos as they grow older.
I ordered this item online – I knew it would come in the mail quicker than I could make it to the store! AND because I found it $3 cheaper somewhere else online and was able to price match it! They have a low price guarantee which you can't beat! Here is my new lens and some of the photos I took with it:
I LOVE LOVE LOVE it! I can't wait to spend the rest of the holiday season playing with it! Shortly after I received it in the mail a spring came loose inside the lens and Best Buy eagerly swapped out my defective lens for a brand new one. I was SO thrilled because for about $200 I couldn't wait to start using my lens and it was SO simple to exchange the broken one for the new one.
As a special surprise I was also sent a holiday gift from Dyson which we have used almost nonstop since it arrived on our doorstep! They sent us the Dyson AM05 Hot + Cool Fan Heater
which I highly recommend! We have last year's model in our bedroom but had to move it from room to room every day to help us stay warm. I was THRILLED to put the AM05 in my living room which keeps us warmer. We have also been able to turn the heat down in our house to save electricity just by running our Dyson heater! I LOVE it not only because it evenly heats up our living room but also because if my kids happen to grab it while it's running it won't burn them!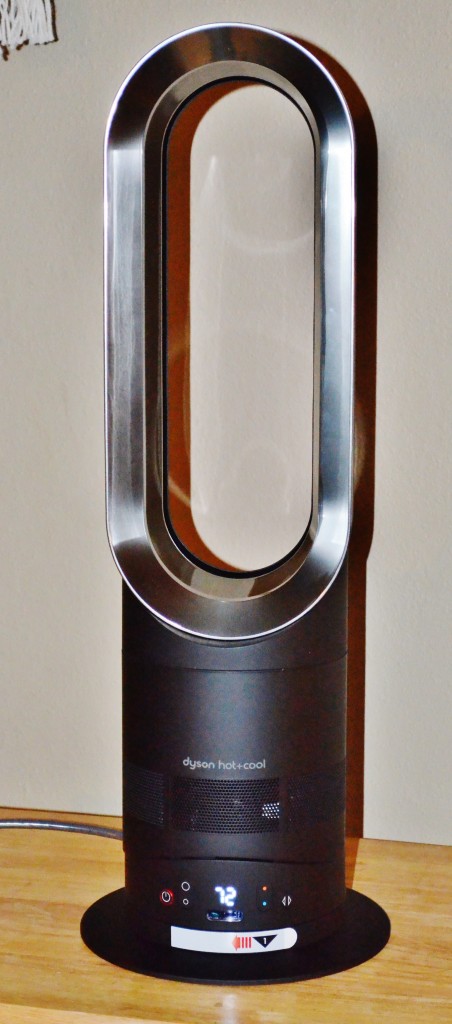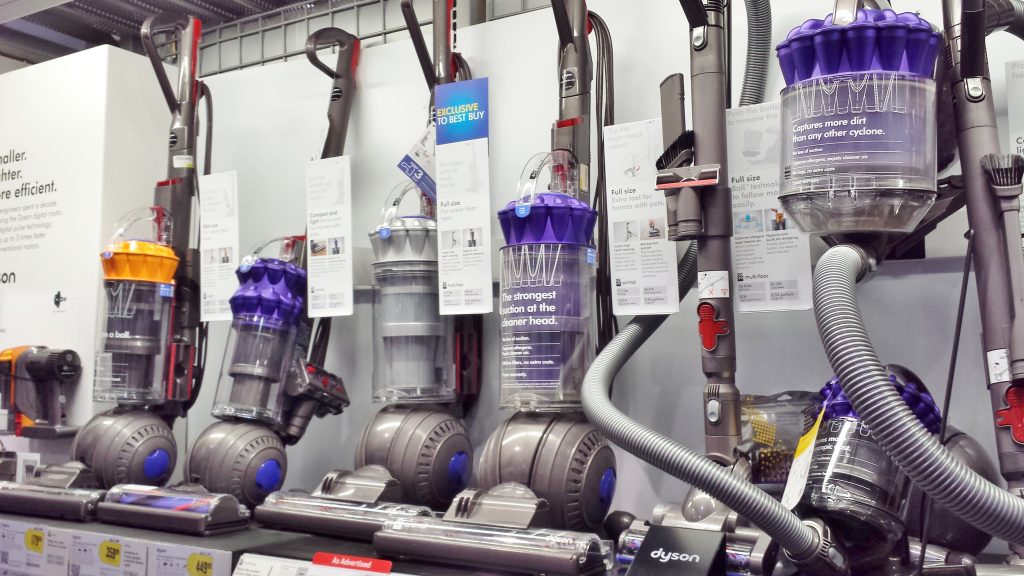 We also have several Dyson vacuums and I just can't recommend their brand enough. Yes, the products are pricier, but I can tell you it's worth every penny and you pay for what you get. We've had our first Dyson vacuum over 6 years now and I use my DC44 handheld almost every day!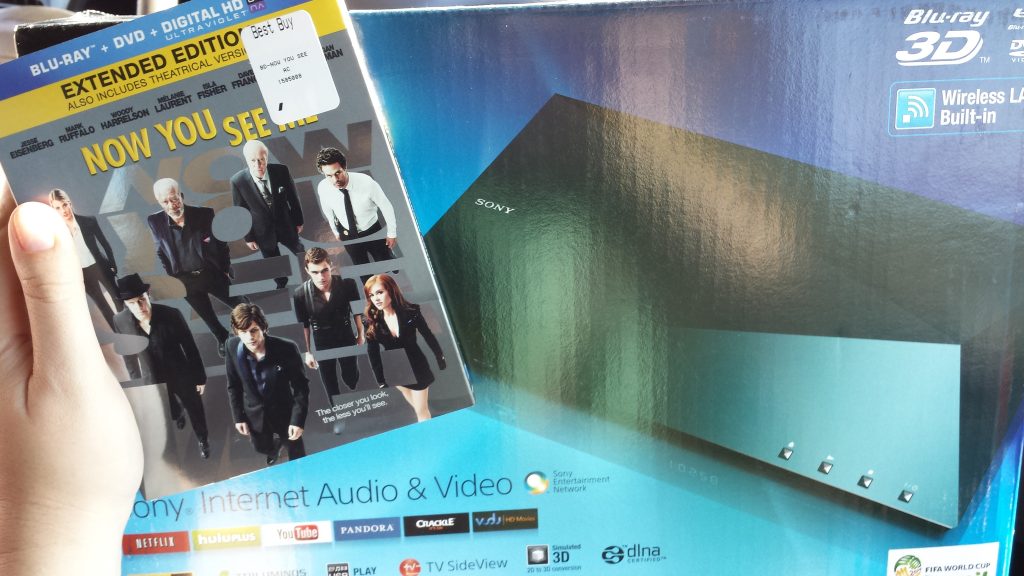 On my husband's holiday list was a Blu-ray player. I kind of chuckled when he said that, but I didn't realize that we had our VHS/DVD player almost 10 years!! Yikes! I guess it was definitely time for an upgrade!! He did some online searching before we went in store and bought the Sony Smart Wi-Fi Built in Blu-Ray Player.  He even searched the open box products before we went to the store online! He also bought the movie Now You See Me Now You Don't
which is one of our favorites from this year!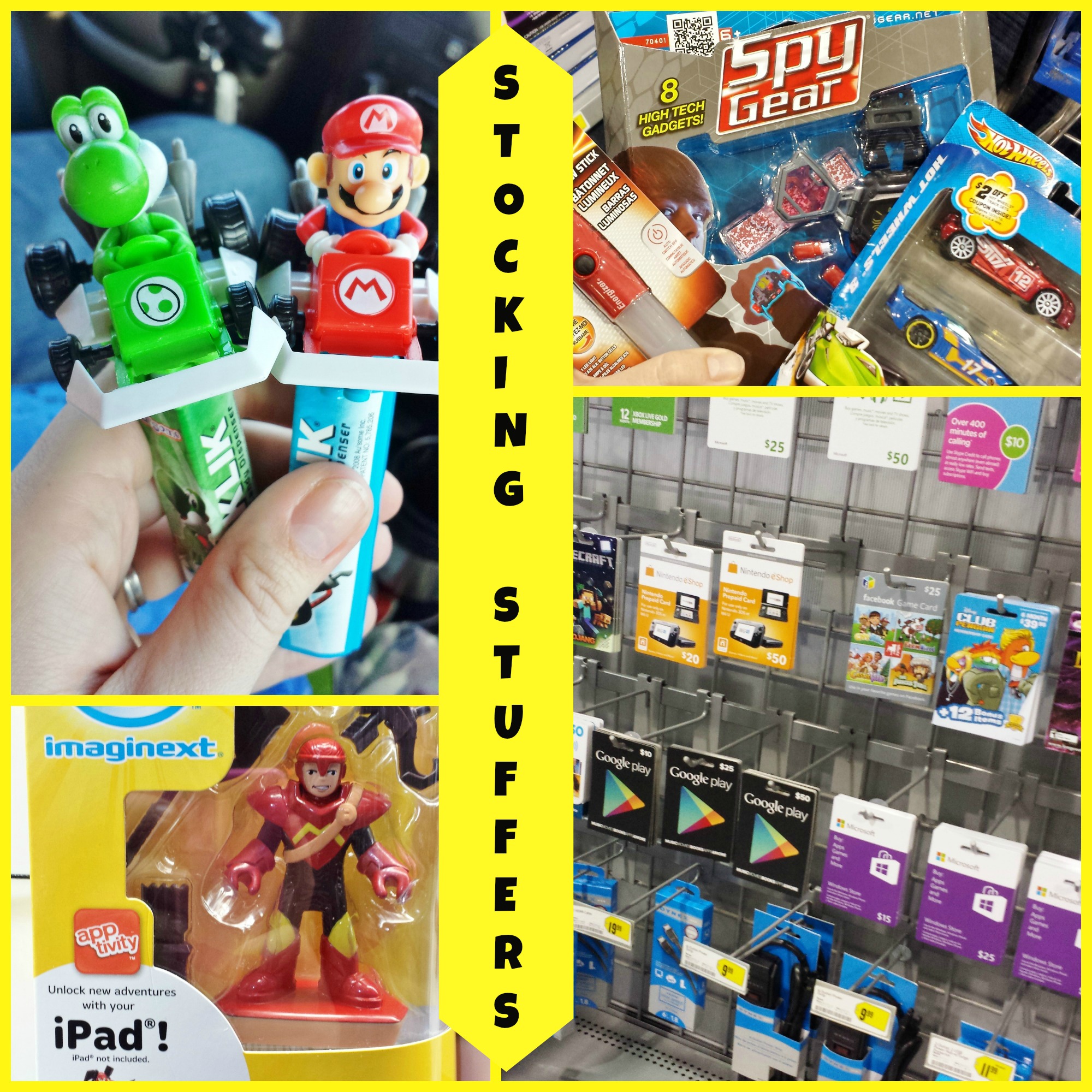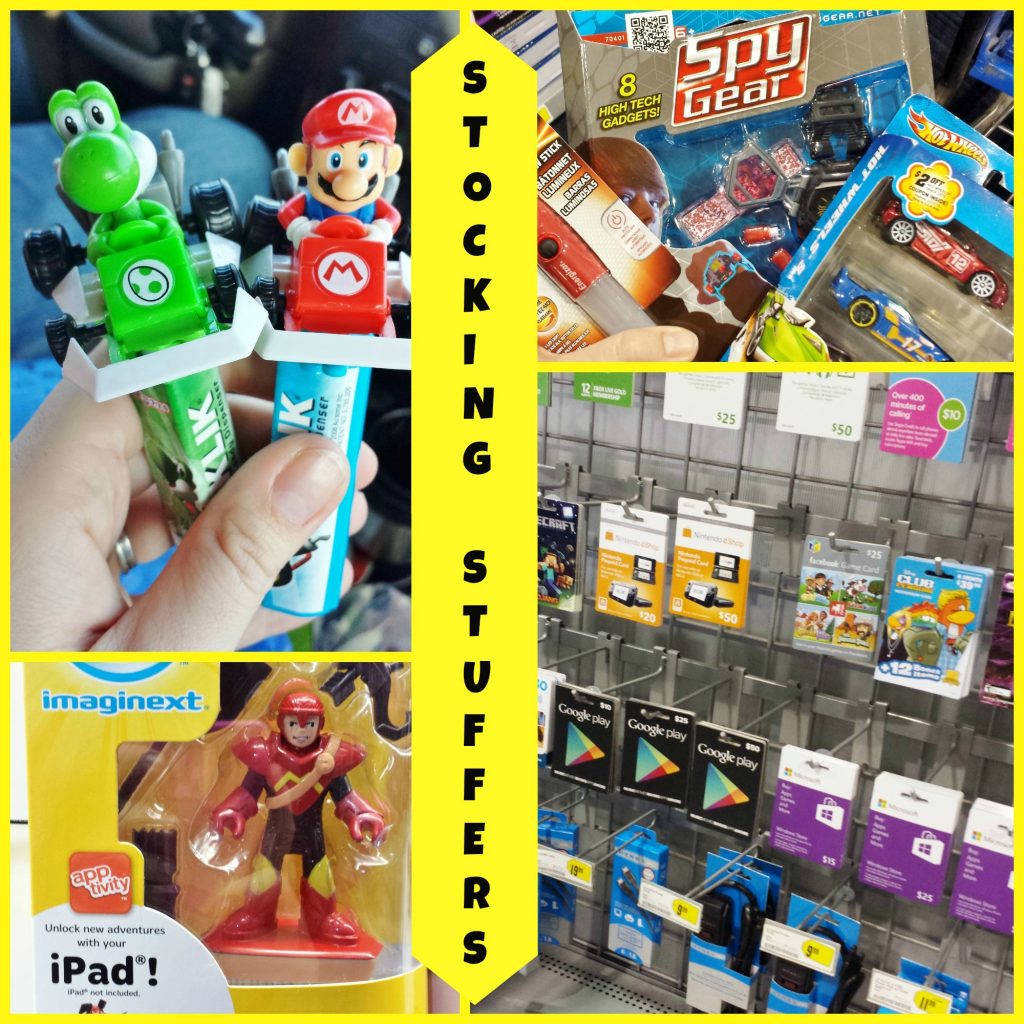 As we were shopping the kids were roaming around with us looking at everything. They asked for everything from TV's to remotes, video games and even things that they had no idea what it was! Hah! I found plenty of stocking stuffer ideas for them!! I bought my oldest son a $25 Kindle gift card because he's been begging to have some new on-level books for his tablet Kindle app. That way he can pick out the books he wants to read. I also bought him a case for his tablet too. And oddly enough I bought him an Energizer flashlight – strange perhaps but my kids LOVE flashlights! I also bought both boys the Mario candy dispensers you see in the photo above.
I really wanted to buy them the AWESOME Fisher Price Imaginext Apptivity Fortress but we don't have an iPad and since the boys have tablets already an iPad is not on our list. BUT I will say that if we had an iPad I would have bought this in a heartbeat!!
For my youngest son I also bought him an MP3 player, and the Spy Gear Watch you see above since he's been begging for a watch! We also bought the boys a couple of movies like "How The Grinch Stole Christmas" while we were in store. My husband later ordered Duck Dynasty Seasons 2-3 for himself, Wolverine Origins, X-Men First Class, and Christina Perri's Christmas CD and Horton Hears a Who during the black Friday sales (all for under $26!). (Can you tell what we do during the cold winters here?!)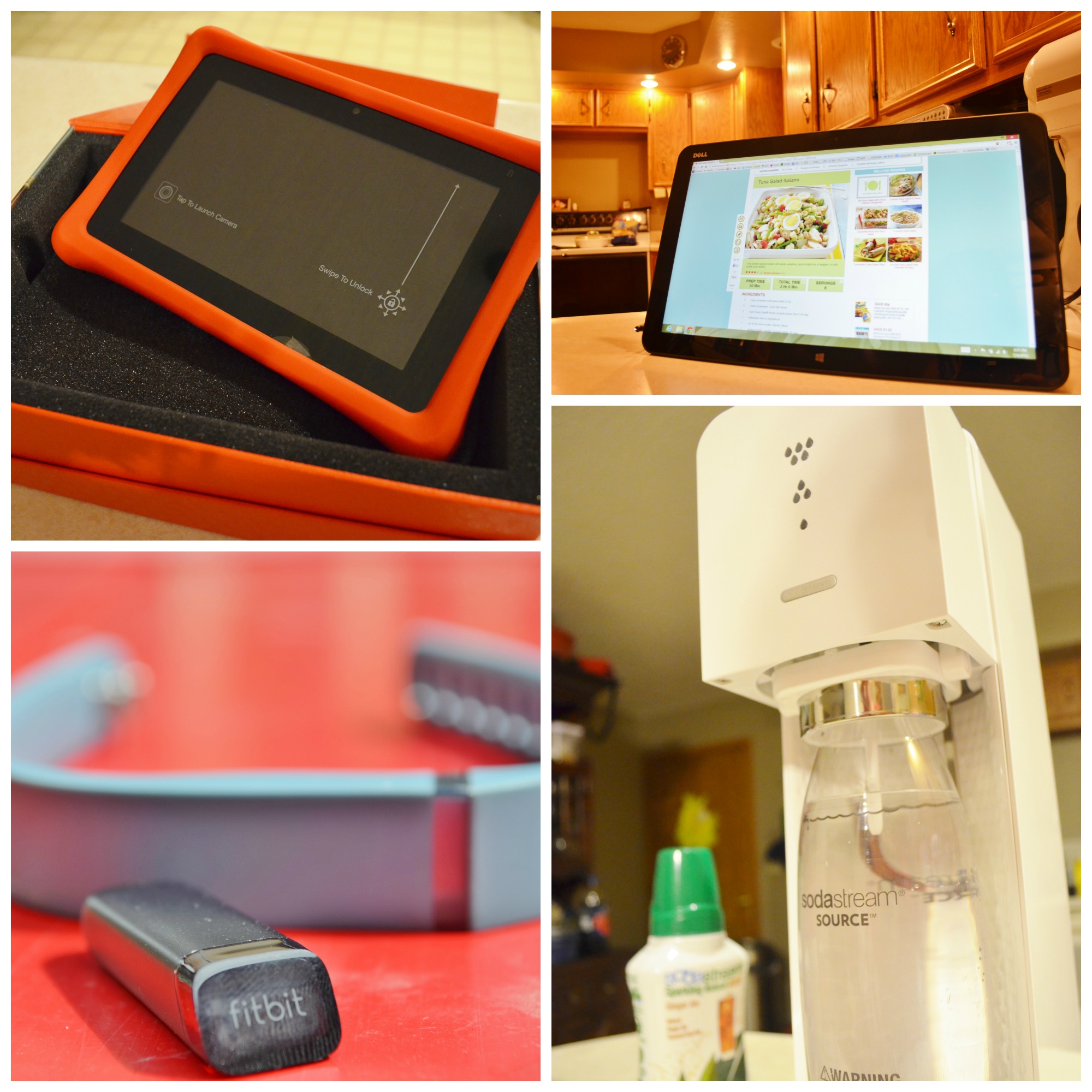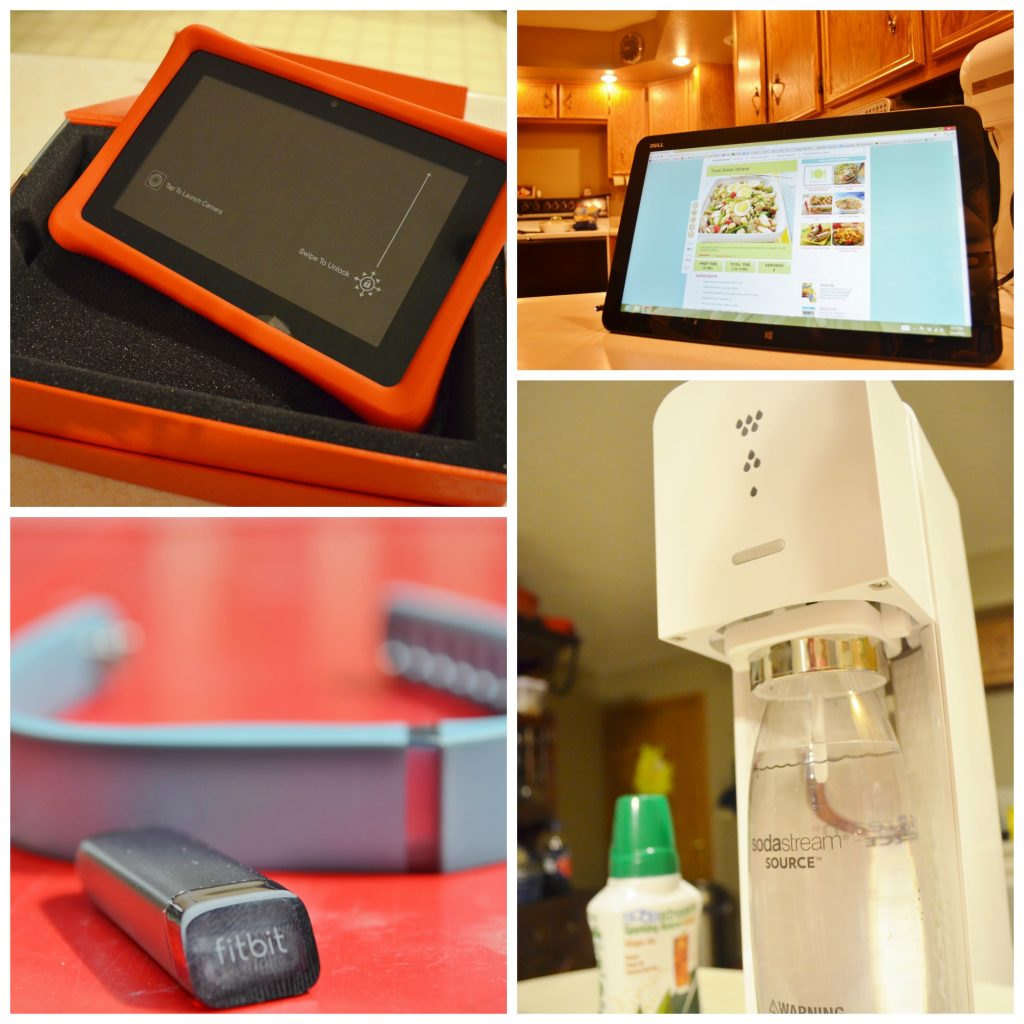 Lastly I also bought some SodaStream bottles
and soda syrup to go with my machine! They had everything I needed and all of the accessories for items that we already owned. From phones, tablets, fitness gear, toys, TV's, gift cards, video games, musical equipment and ALL sorts of other things – something for everyone! In fact we even looked at a chest freezer while we were in store that we've been debating purchasing! They also have large appliances as well as a nice selection of smaller appliances too. For our family we loved the ease of shopping both online and in store since it was so convenient.