Home Team Advantage SUMMER Goal Achievement Packs from ETA hand2mind
This post may contain affiliate links, view our disclosure policy for details.
,
Want your kids to continue studying over the summer? ETA hand2mind has a great solution!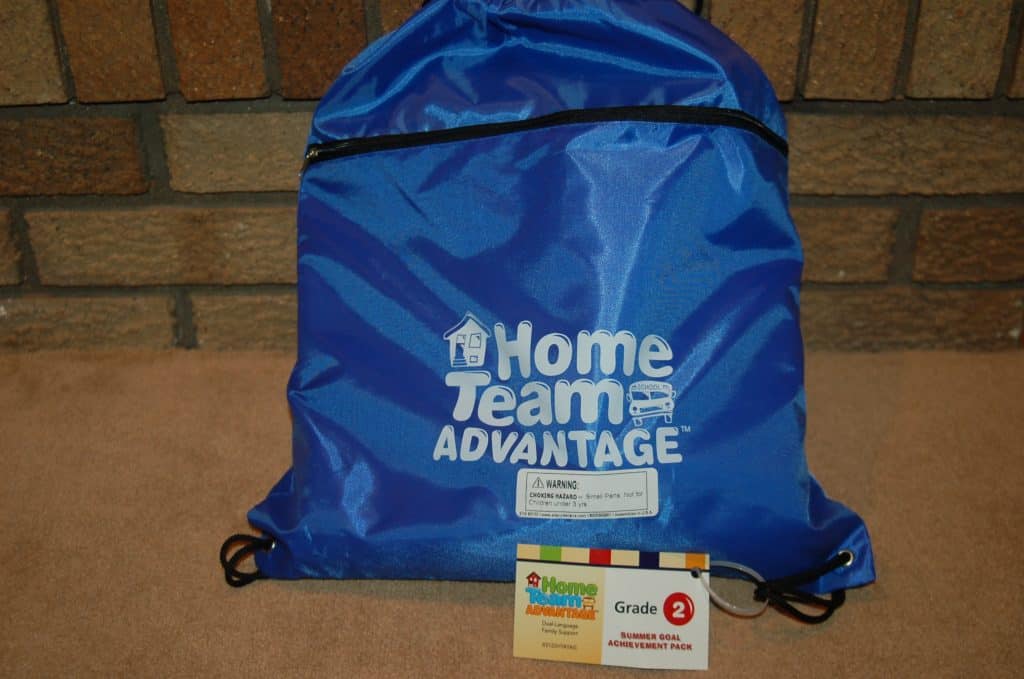 I had the opportunity to review one of their Home Team Advantage SUMMER Goal Achievement Packs – this one shown above that received is specifically for 2nd grade (don't go away – the giveaway is for any grade level!). The pack is designed for 6 weeks of additional standard study over the summer to help strengthen your child's skills and encourage readiness into their new level of schooling. Before I tell you more about what we thought I wanted you to see what all was included in our pack (each grade level varies slightly). There is a GREAT combination and wide variety included!
First was the Summer Fun Calendar. This was absolutely fantastic so that I didn't have to plan anything and comes in both English and Spanish for the dual language learners. I really appreciated this simple calendar full of activities to do each week. The pack includes everything needed to complete the calendar.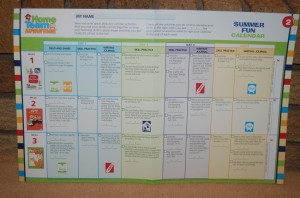 As you can see below there are TONS of Simple Sentence Rods. We also received the two corresponding books (both nicely laminted and with a spiral bind) which came with them and are full of activities to complete.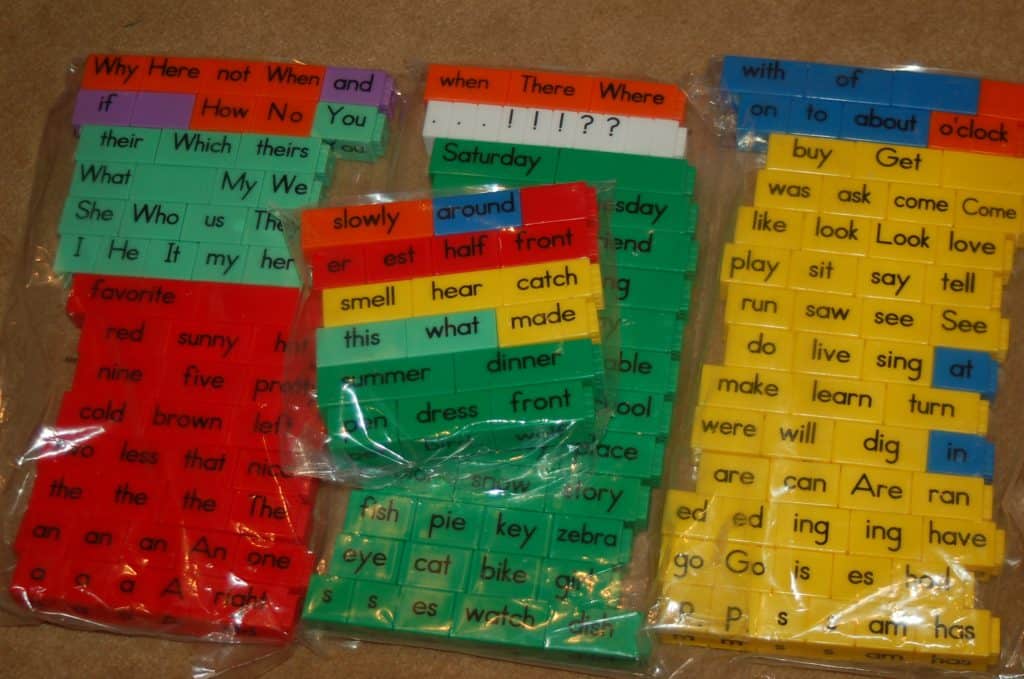 Below are leveled reading books AND a great writing journal for the student using the pack.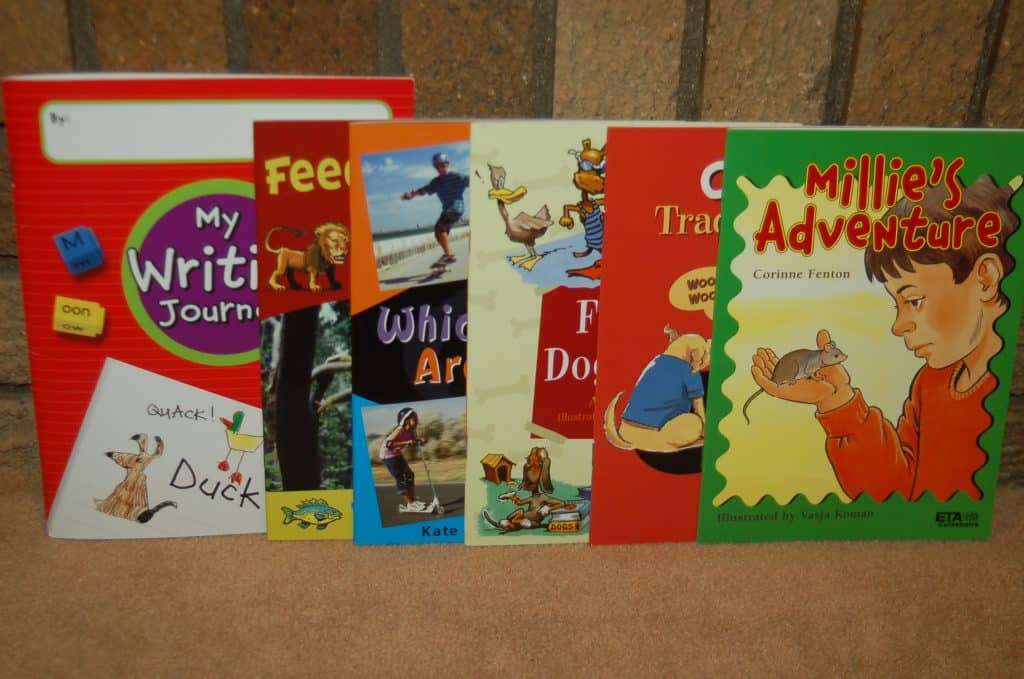 Next (one of my favorites!!) was a set of Versa Tiles and three corresponding Versa Tiles books!! I LOVE LOVE LOVE Versa Tiles and believe it or not was newly introduced to these a few months ago through my husband's school. I will explain what these are later but they are phenomenal educational tools!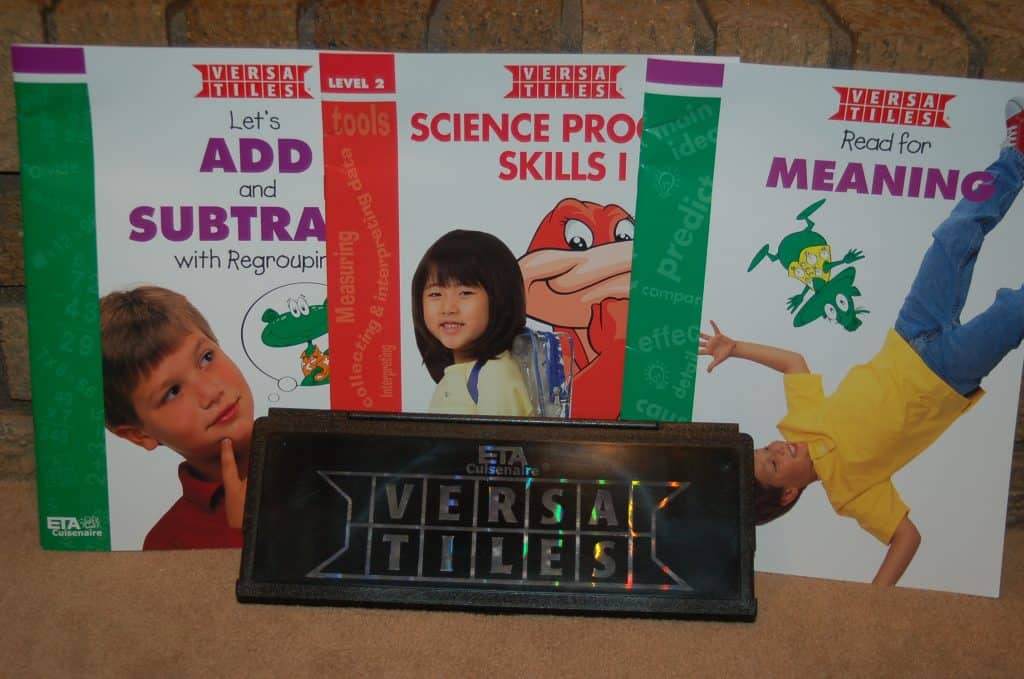 Lastly there was also a fun set of math fact cards!
And don't forget that all of this is neatly stored inside the handy drawstring bag! I even ended up dumping all of my simple sentence rods out into the zippered part of the bag and everything stores nicely. I had this product shipped up to Illinois where we first stopped on our road trip and we brought it with us to use over in Michigan as well and nothing has fallen out or gotten misplaced. It has a perfect storage system.
| | |
| --- | --- |
| | |
Now I imagine most of you are familiar with simple sentence rods but if not I'll give a short description. As you see above my son has many plastic blocks – each with a word, part of speech, or punctuation on it and each of them can connect to each other. The different colored blocks represent different things such as adjectives, pronouns, punctuation, etc. You can use these simple sentence rods many different ways but this set comes with two activity books which guide you into different study sessions. The first session we did I pre-set up before my son got started. I grabbed different words and put them in a pile then asked my son to put them together to form a sentence. So for example, below is the sentence I wanted:
The dog ran down the road.
Each word and punctuation is a separate block. In one pile I placed the words in a similar fashion below and my son had to rearrange them.
road the dog ran The . down
This is a fun and hands on way for kids to "unscramble" the "puzzle" and put the sentence together. Not only does it strengthen literary and structural skills but it also helps with their cognitive skills as well. A large majority of our time that we've spent so far this summer with this set have been with both the simple sentence rods as well as the Versa Tiles.
The section below I will talk about the Versa Tiles because I love them so much and I know not everyone is familiar with them. This product is a GREAT tool for both teachers and home schoolers alike. They typically are not an inexpensive item but well worth it in my opinion. The basic item for the Versa Tiles set is a plastic foldable tray which holds tiles and is labeled with numbers or letters. You then purchase the activity books to go with the Versa Tiles tray depending on the ability/grade level of the child. This specific Home Team Advantage set for 2nd grade included 3 Versa Tiles activity books! (math, science, and reading)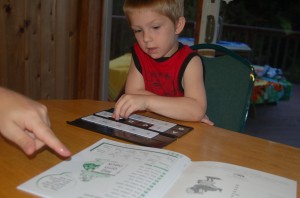 My son is about on a 2nd grade reading level so we were able to do the reading activity book with him. Once you choose which activity in the book that you want to do, you read the question and choose the corresponding answer. So for example say Question 1 corresponded with the answer for the letter C. You would then take your #1 tile and place it on the tray below where the letter C was marked. You would continue placing each numbered tile which corresponded with the question with the correct letter for each question.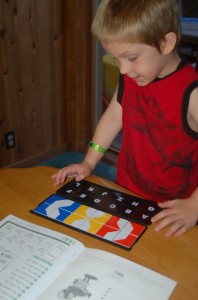 Once the child has completed the questions they then need to close the tray, flip it over, and re-open it. This enables the colors on the bottom of the tray to show as you can see in the picture above. On each activity page at the bottom there is a small "answer key" which shows you what the pattern on your Versa Tiles tray should look like if the child has correctly answered everything! It's maybe a little confusing to hear the description but it is an incredibly clever way to do these activities and we LOVE it!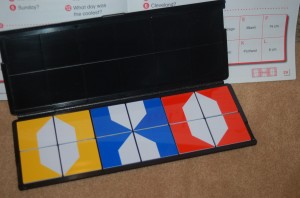 Here you can see a better picture of what the Versa Tiles colored pattern would look like on the back, and if you look at the right hand side of the picture (I know, it's tiny!) you'll see the small pattern printed on the activity book. You'll notice that it matches the same pattern in the Versa Tiles tray. There are a LOT of really awesome things about Versa Tiles and you can read more about them here.
ETA hand2mind has kits from grade levels in Pre-K all the way through 7-8th and they run about $64.95. For what you get in this kit that is a STEAL!! Just the Versa Tiles and Simple Sentence Rods alone are worth it not to mention all of the other great things included. At nights we've been reading the included books which include both "fun" books and informational books for my son to learn new things. I HIGHLY recommend these kits. You can find out what each grade level specifically includes on the website. For about $65 a summer that is a fantastic investment in your child's education. As you can see you'll receive plenty of things to keep the kids busy over the summer and you'll continue to strengthen their learning process while they are out of school as well.
*ETA hand2mind also has a LOW PRICE guarantee!*
Disclosure: I was not compensated for this review. I received the above product in order to use and form my own opinions. All opinions are 100% my own. Giveaway open to US only and will end at 12:01 am est on July 8, 2012. Winner will be chosen randomly and have 48 hours to claim prize before a new winner is chosen.