Green Holiday Gift Idea – Norfolk Island Pine
This post may contain affiliate links, view our disclosure policy for details.
Disclosure: I received a plant to keep in order to write this post. All opinions are my own.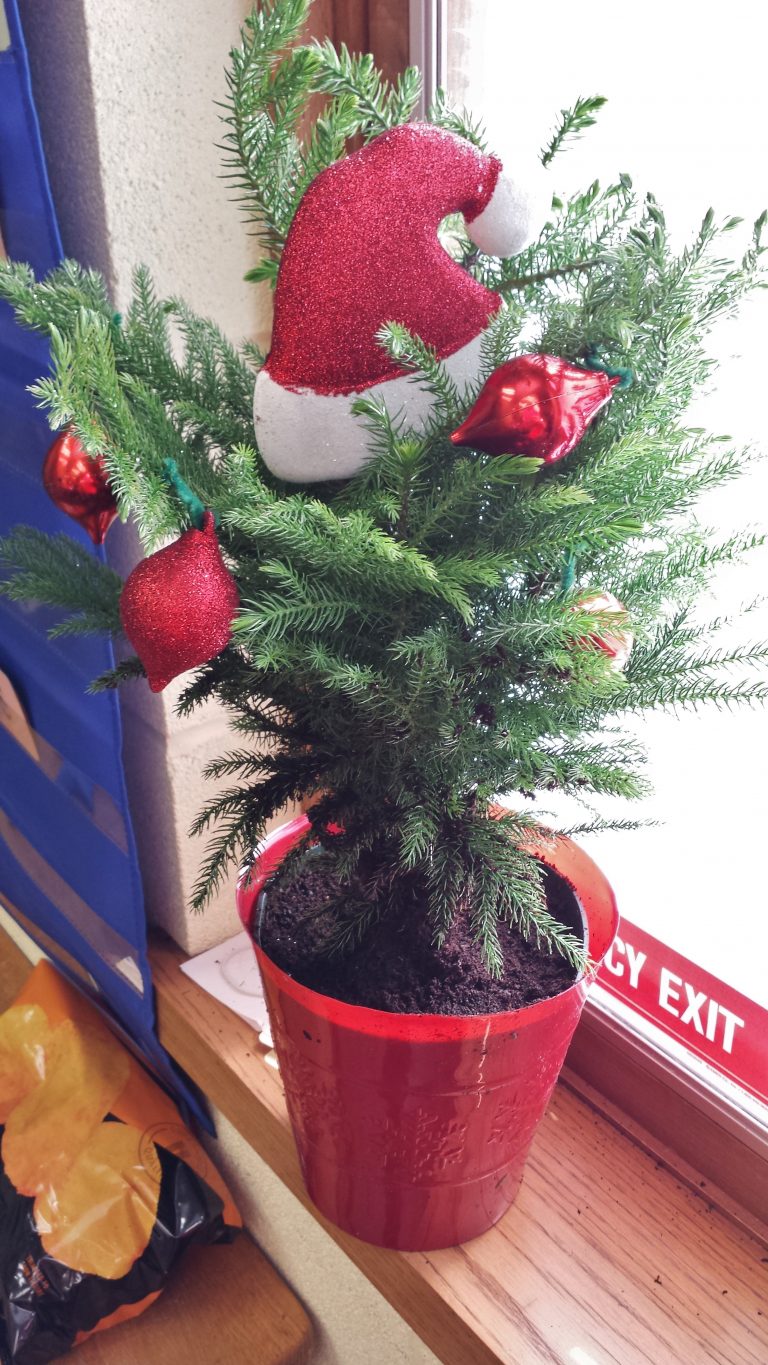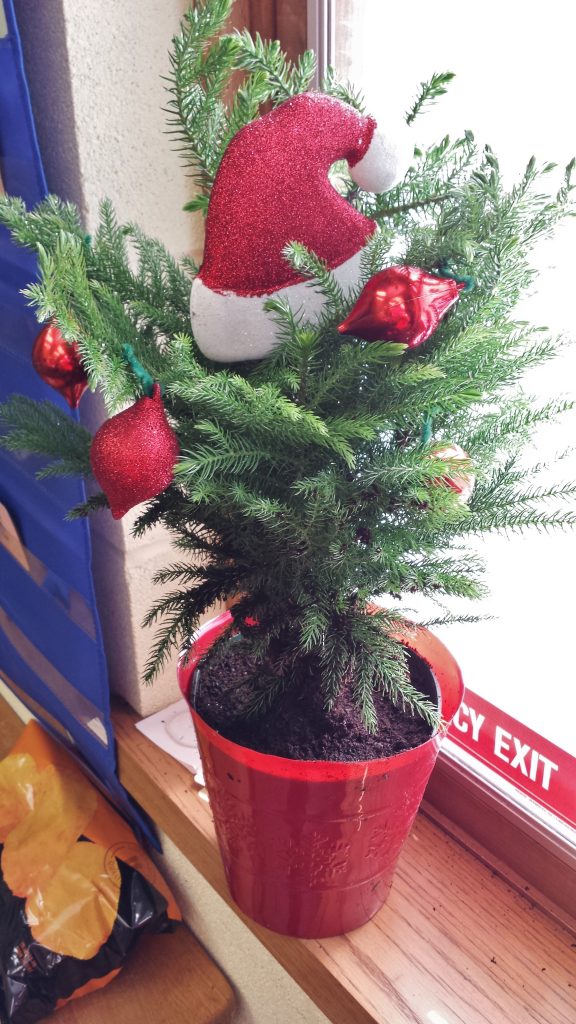 Look at this adorable Norfolk Island Pine tree all spruced out for the holidays! It comes from Costa Farms and is the perfect idea for a green holiday gift guide! It's a great plant to grow indoors since it grows slowly and its growth is dependent on how much sun it receives.
My husband has told me for years all he's always wanted his own Norfolk Island Pine tree! It's really just the greatest gift! It arrived all wrapped up nicely and placed in a box. The dirt had shifted out of the pot some in travels but we just scooped it right back in the pot with no problems.
The tree itself has such nice bright red and festive holiday decor!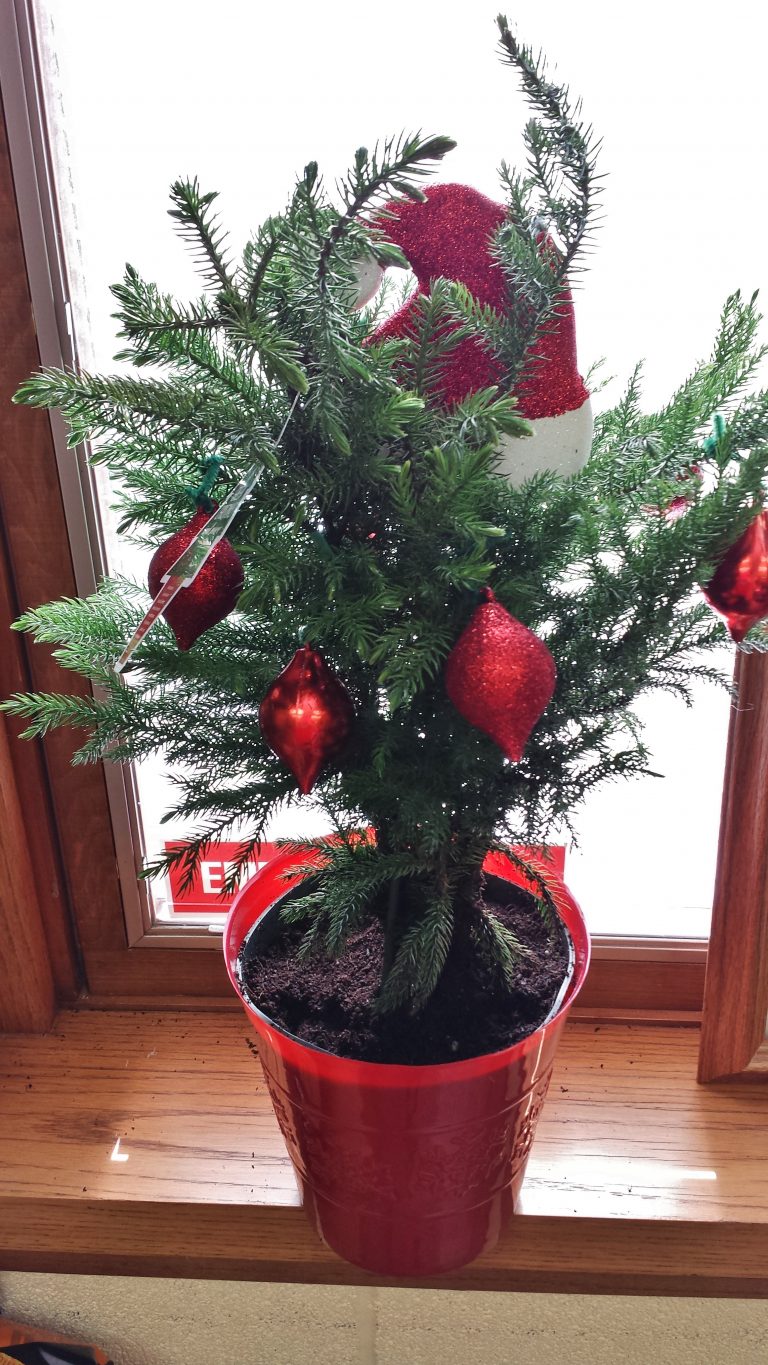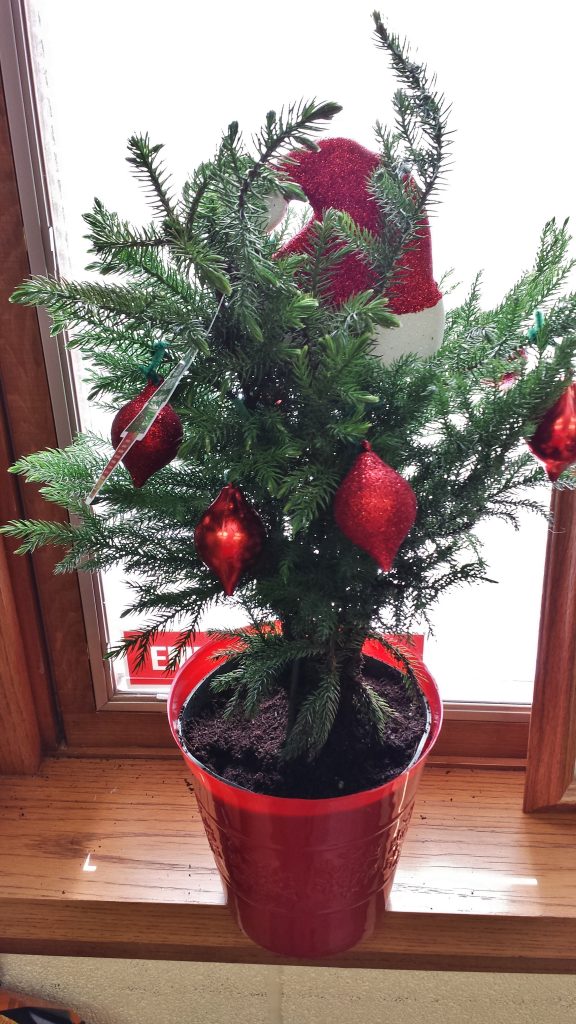 We decided to put the Norfolk Island Pine tree on the window sill in my husband's office which gets pretty good sunlight most of the day and it's doing really well there.
I love that the red plastic pot "cover" is included because it hides the plant pot and none of the water drains out of the bottom. It really doesn't need to be watered much.
The students at the school have the chore of adding just a touch of water in their daily since the soil seems to dry up really fast, but you don't want too much water or it will rot!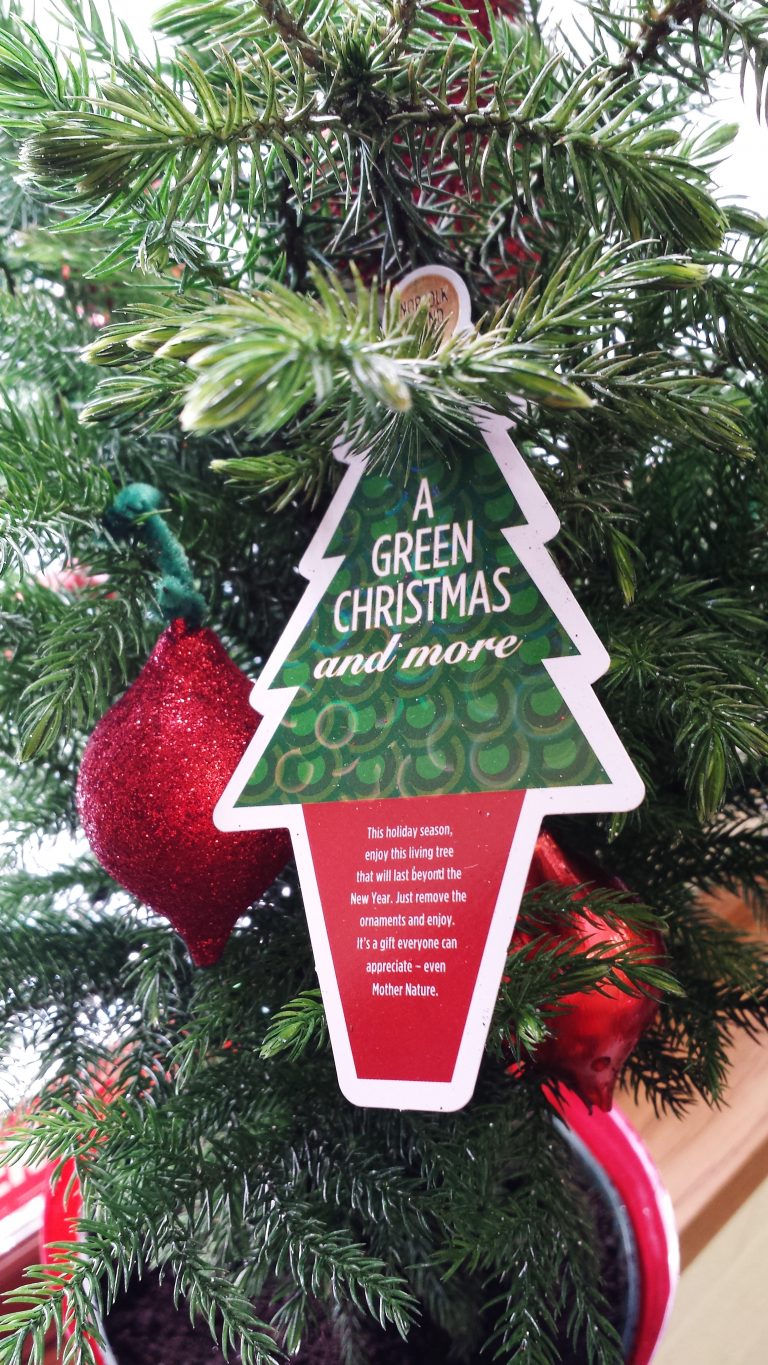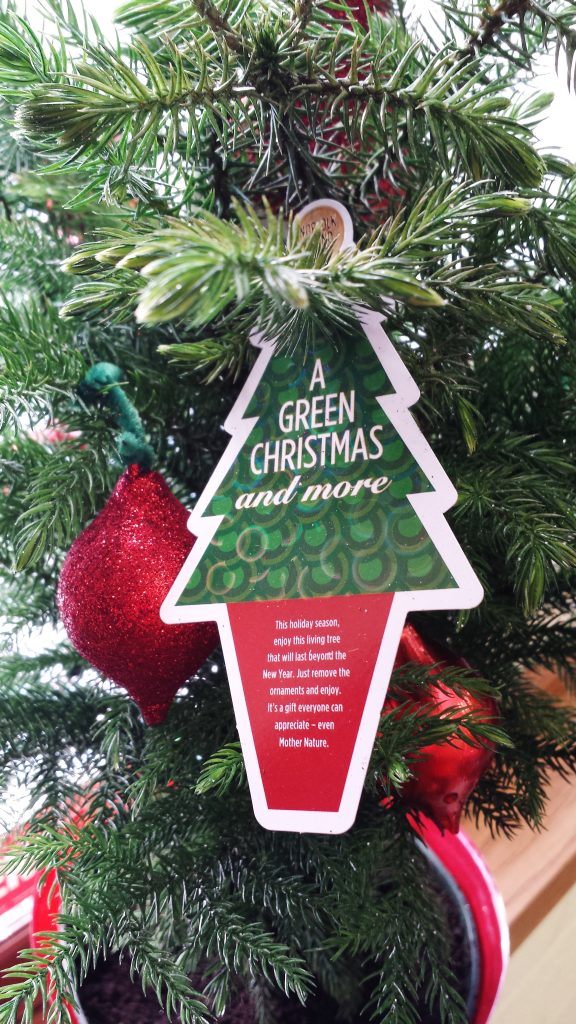 I'm always looking for nice "plant" alternatives to poinsettas in the winter time to gift and we really love this hardy little tree. Usually when I am shopping for parents or grandparents who "have everything" I turn to plants! Especially since the mothers in my life like to garden so much!
You can see it's quite a festive tree and colorful with the holiday decor that Costa Farms added on to it and I can't wait to see how this grows year round as we can really decorate it for any holiday! So for that person who doesn't "need" anything, why not bring a little green into their life this holiday season and get them a Norfolk Island Pine tree!
It's a hardy little plant for those that aren't "green thumbs" and you can keep it indoors for a long time since it grows slowly!